Ceramica De Maio Francesco
INTRODUCES
Verde Verticale
The main objective of Verde Verticale Collection by Ceramiche Francesco De Maio, is to let the natural essence of the Sentiero degli Dei (Path of the Gods) revive in your houses, recreating the typical atmosphere of nature, through suggestive floral wonders.
The idea comes from the desire to leave a characteristic mark in the wide world of the jungle style and in particular, it tries to move the imagination on the Path of the Gods (Sentiero degli Dei), a fascinating hiking path that runs through the Amalfi Coast from Agerola to Positano. It is one of the ten most beautiful paths in the world: rich in pristine vegetation and characterized by breathtaking views over coastal landscapes overhanging the sea.
The main protagonist of the Verde Verticale Collection is the green of nature in its various shades and shades of colour enriched by the variant of the black background that can be combined with the most modern furnishings for a green chic style.
The essence of the natural spirit is the objective of the Verde Verticale Collection, by Ceramica Francesco De Maio, which recreates the typical atmospheres of nature through suggestive floral wonders, enriched by the black background, for a more decisive green mood.
The urban jungle style, which teaches us how to decorate with plants, is adapted to the Mediterranean style and, with the most fashionable floral patterns of the moment of the handpainted Verde Verticale Collection such as Tropical, Cactus, Jungle, Palm and Forest in the large size.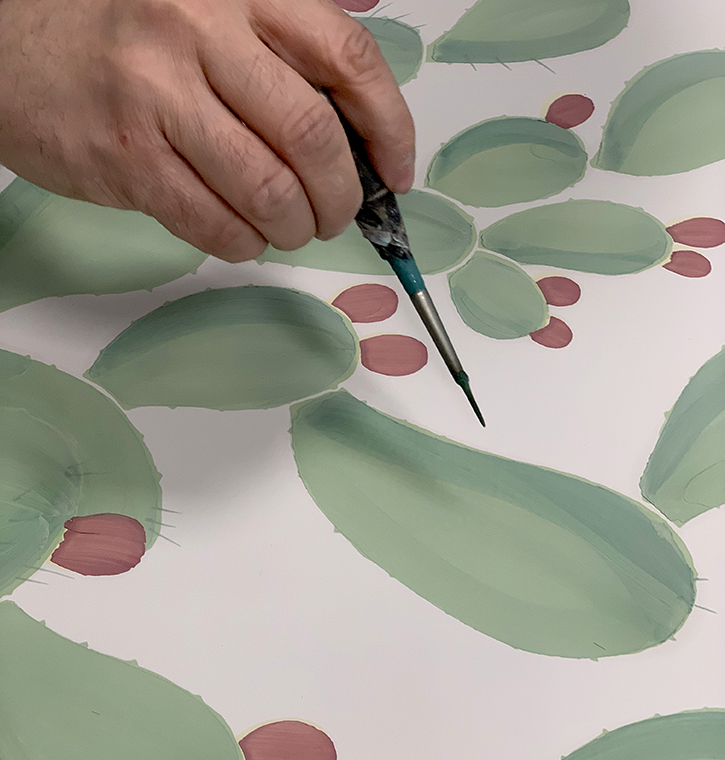 Product Overview
Collection name: Verde Verticale Collection
Material: hand-decorated double-fire tiles (also available in handmade cotto, anti-slip, if requested)
Francesco De Maio production: handicraft (double-fire and cotto handmade) and Industrial (anti-slip)
Finishing: Smooth
Sizes: 53x53 cm
Thickness: 12 mm
Complementary pieces: Verde Verticale can be combined with Pennellati a Mano in various colours and sizes.
Verde Verticale is sold in box of 4 decors in the 53x53cm size each for a total of 1,12mq.
Intended use: internal and external (anti-slip) walls and floors, domestic and non-domestic environments.
Technical features: resistant to sudden temperature changes (and anti-slip), easy to clean.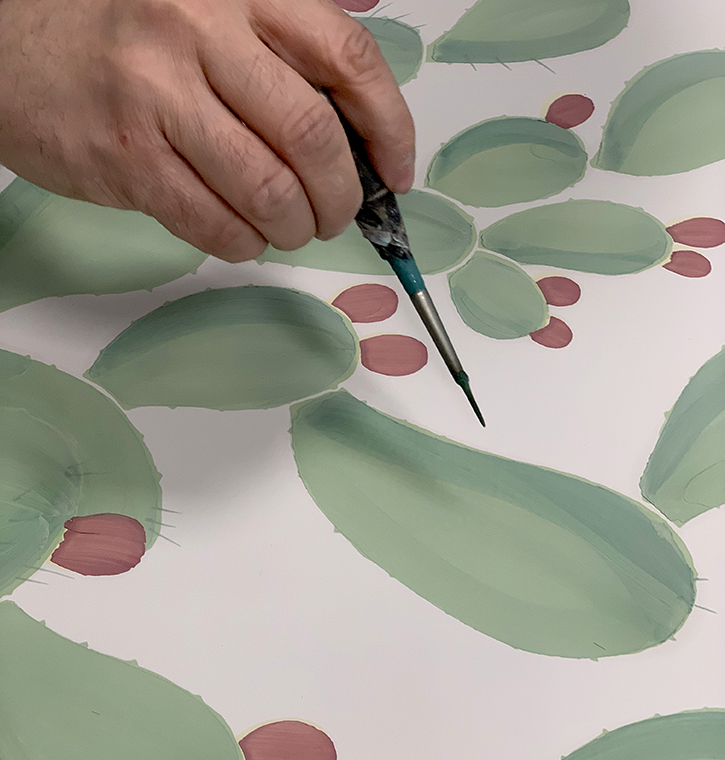 Product name
Verde Verticale
Designer
Patrizia Famiglietti
Production process
The handcraft knowledge and industrial culture do melt together to share the handmade ceramic tradition's values.
This ancient art and the inspiration to the typical landscapes of the Amalfi Coast characterize Tropical, Cactus, Jungle, Palm e Forest patterns of the Verde Verticale collection still hand-painted piece by piece. The decoration is realized on the White Vietri glaze (Bianco Vietri) when this is still unfired, thus underlining the inestimable value given the final product by this human touch.
The decoration is exclusively handmade, piece by piece. It's the most remarkable and complex technique. You can recognize the expert hand of the master decorators of the Ceramica Francesco De Maio in the decors.
In each tile it can recognize the expert hand of the Master decorators of the Ceramica Francesco De Maio.
Product sheet
https://www.francescodemaio.it/it/prodotti

Official website
https://www.francescodemaio.it/it/

BRAND SELECTION
OUR PRODUCTS