Ottolungo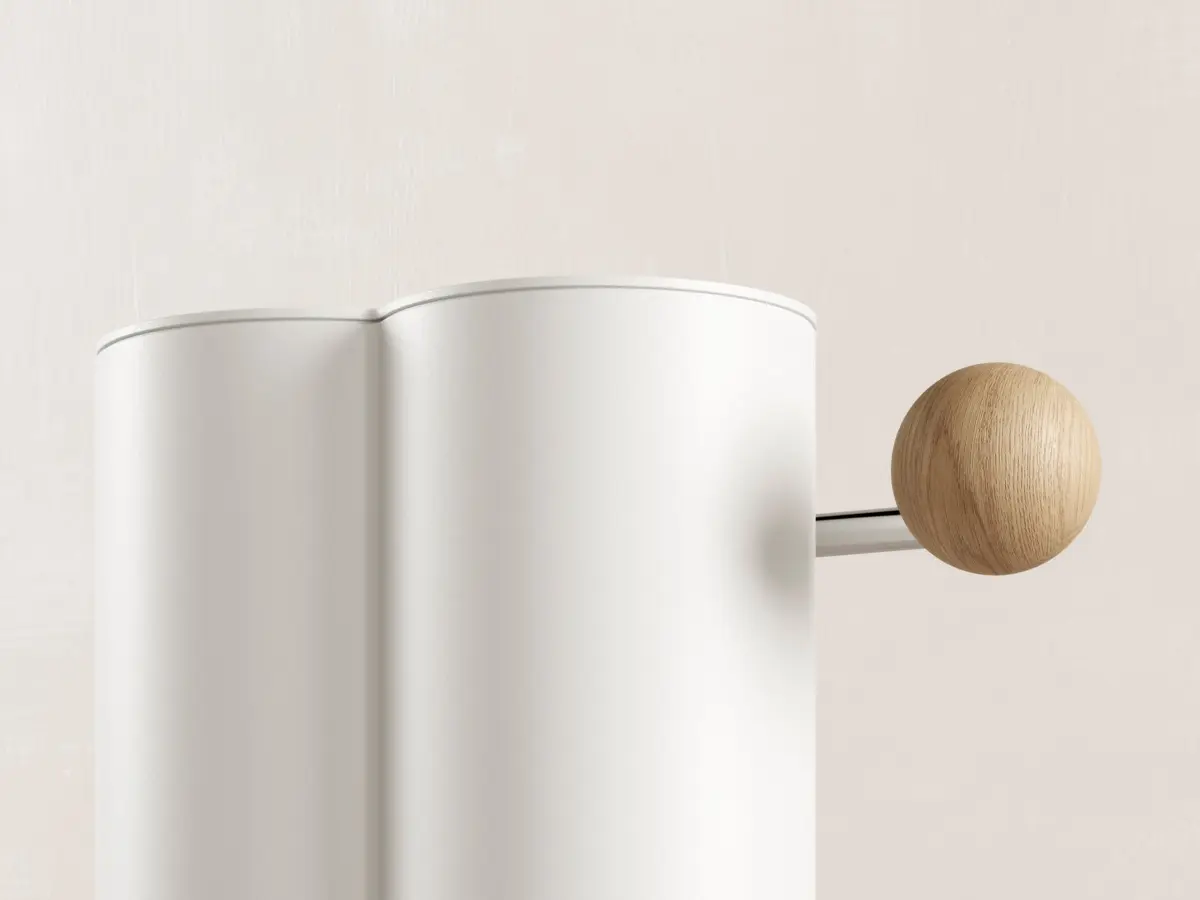 The artistic exaltation of a radiator, that becomes an architectural tower in an indoor setting.
The Ottolungo design is based on spatial proportion and tectonic quality and composition. The radiator is a type of coupled column merged into one unit, which stands tall in its surroundings and generates creative shading on the background wall. Ottolungo is a smart, sleek object with soft, subtle shapes, and is an original expression of the radiator that becomes an architectural tower in an indoor setting. It is available in various heights, and can be wallmounted or freestanding; the possibility of plumbed or electric operation enables diverse product use. A sliding hook system on the rear allows accessories to be placed at various heights, such as towel rails or clothes hooks.
"With its dimensions and physical presence in a room, the radiator continues to be an essential part of a
setting and its furnishings. There are numerous attempts to conceal it by incorporating it into walls, and
others to glorify it with an artistic vibe. In this new partnership with Caleido we aimed to create a radiator
as a stylish item with character, that communicates with various surroundings, recesses and light, material
and colour", explained the architects.