Bellosta Carlo
INTRODUCES
Uno Ring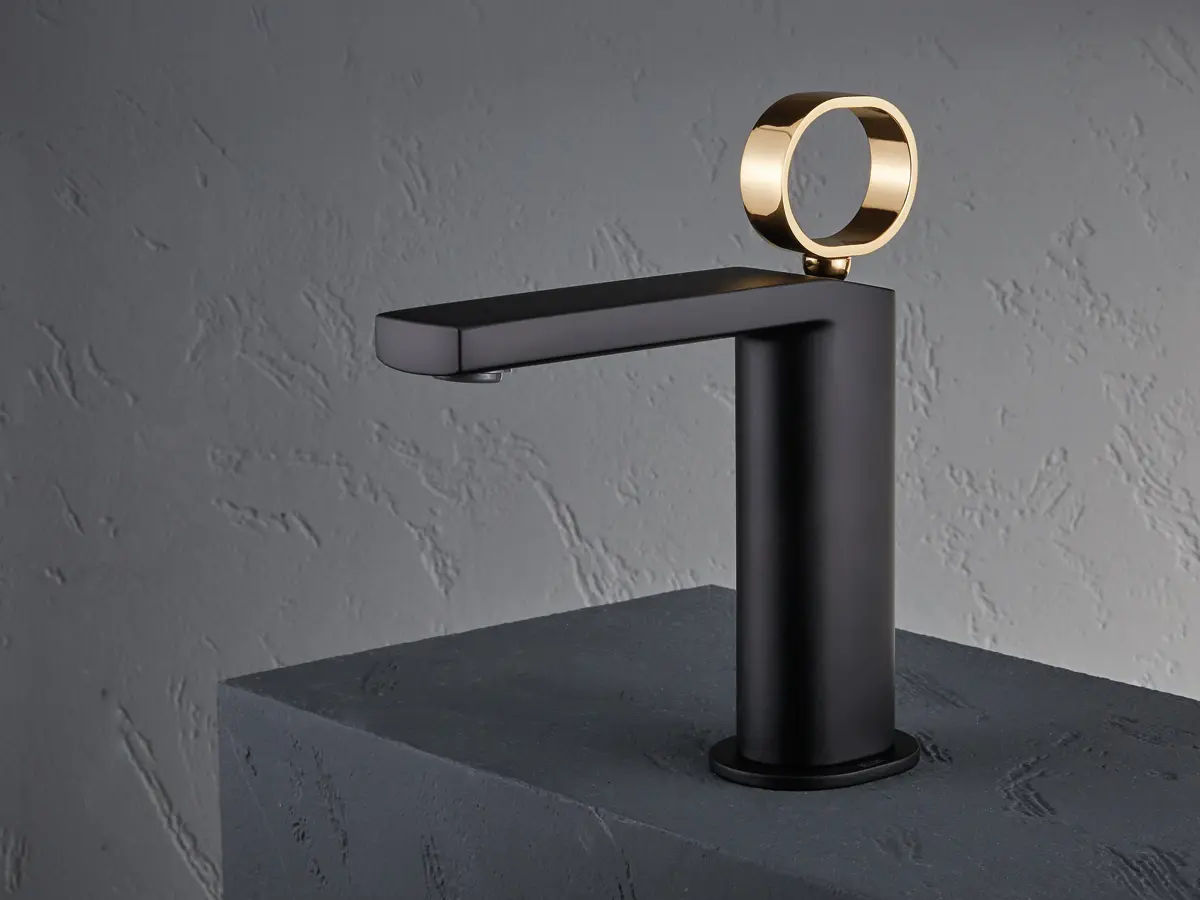 The UNO series designed for Bellosta Rubinetterie by arch. Franco Segre and Michele Rosa, is characterized by modern and clean lines. 
The name expresses the particularity of having only one body, so ONE, and the opportunity of radically transforming the final result by changing only a single element. The idea behind the project is to create a customizable product which, thanks to the replacement of the lever, could change the appearance , taking on a minimal, conventional or alternative likeness. 
The mixer has a body with an oval base and a flat spout with strong lines. This element was designed to be as neutral as possible to focus attention on the different levers. 
Leva Minimal 
This lever gives the mixer an essential look. The command is actually a button whose shape follows in continuity with the mouth, integrating perfectly with the main body. 
Leva Ring 
The lever is an oval ring, which recalls the section of the main body. The water is dispensed by pushing the lead and mixing is obtained by rotating it. 
Leva Diagonal 
This lever gives the series a conventional and familiar look. The careful proportions and the continuity between the cut of the body and the inclination of the lever make this series very elegant. 
The possibility of combining more than forty different finishes allows the end customer to enhance the chosen details, expressing their own personality. 
Designed by

arch. Franco Segre e Michele Rosa

BRAND SELECTION
OUR PRODUCTS