Bellosta Carlo
INTRODUCES
Microfono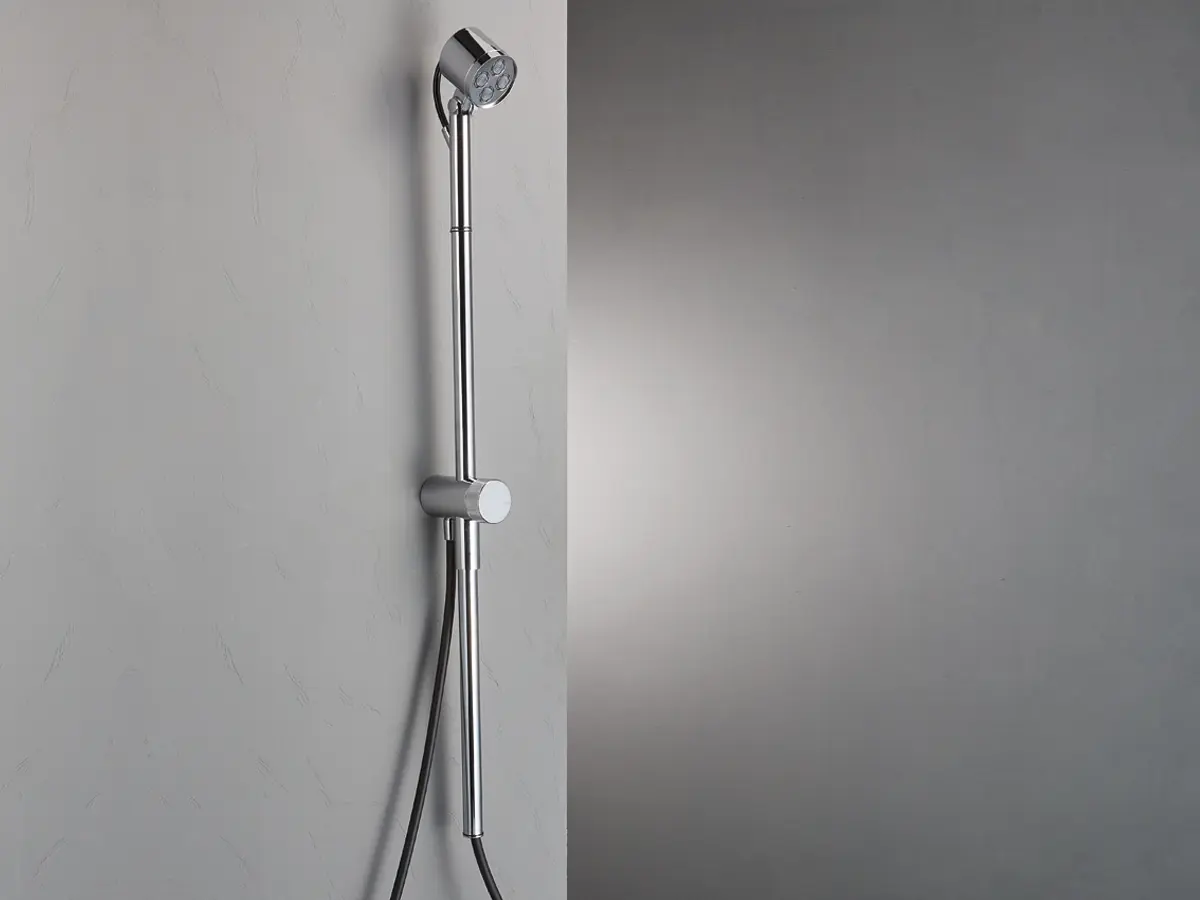 The idea of Microfono born from the desire to give dignity and importance to an element present in most domestic bathrooms that is often neglected. 
The project encompasses the functions of ceiling, wall pipe and hand shower, in a single object, with a unique and highly recognizable appearance. Just as the electric wire brings energy to the microphone, so the flexible tube runs inside the rod bringing water to the shower. 
The central cylinder fixes the system to the wall, in the meantime is possible to made the height adjustment. The last section of the rod hides a removable swinging hand shower, which allows better management of the water flow, both during personal hygiene both during the cleaning of the shower cubicle. 
Pure and decisive shapes, space optimization, searching for integrated solutions and over forty finishes available, allowed Microfono to be adapt to any type of bathroom environment. 
Designed by

arch. Franco Segre e Michele Rosa

BRAND SELECTION
OUR PRODUCTS