Creso
Category: Tables and coffee tables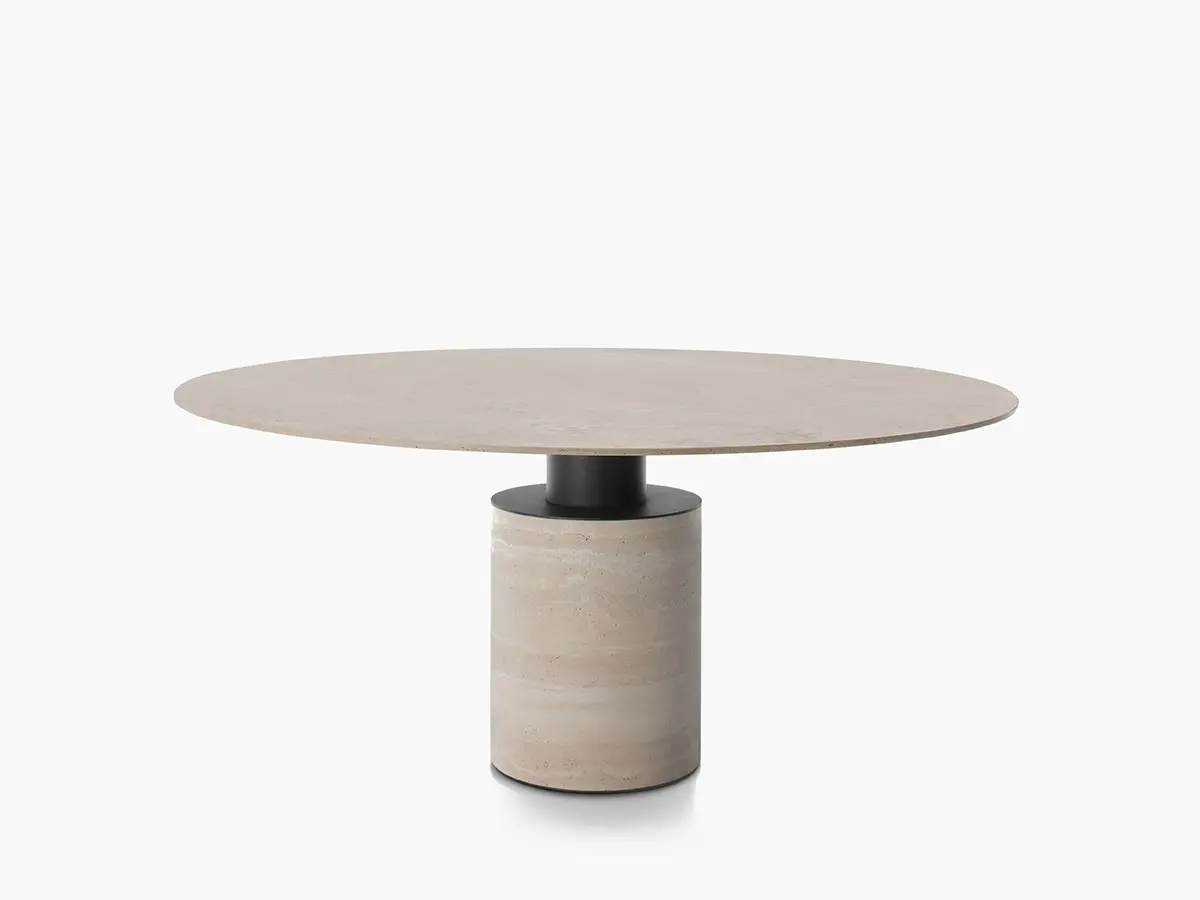 Creso: a sculptural table that surprises with its refined materials and graphic proportions. 
A singular form with a monolith's silhouette, the Creso experiments with a sole pedestal of support to transform a table into the kind of vigorous geometry that defined the eye of Lella and Massimo Vignelli.
Designed by

Lella and Massimo Vignelli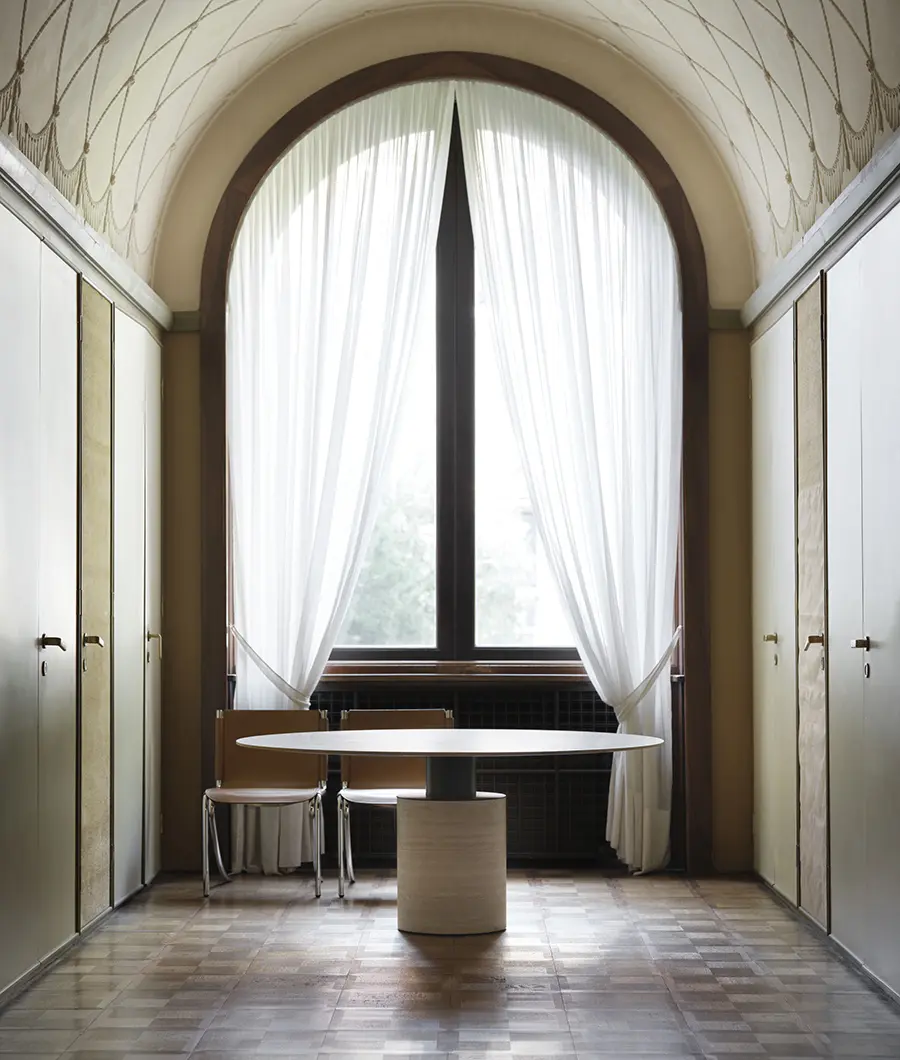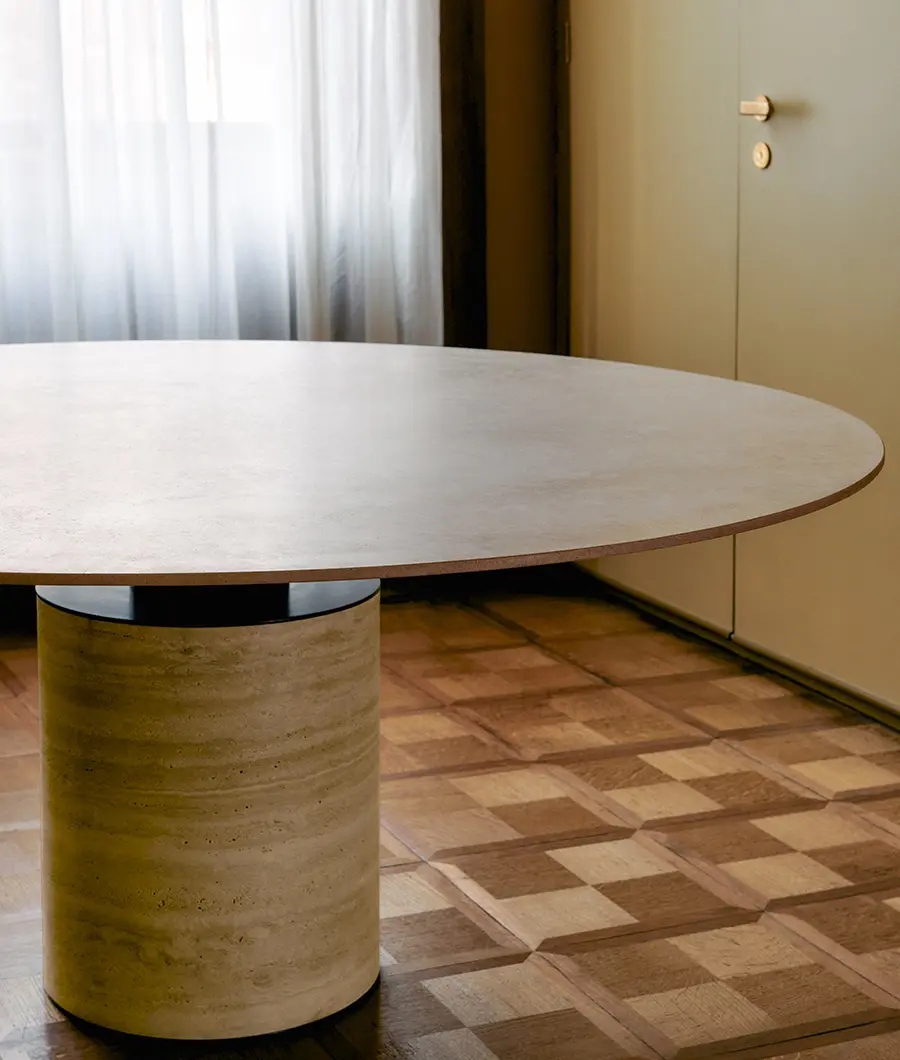 Returned to a more faithful rendering of Vignelli's ideas, the new Creso explores a use of materials that underlines the potency of the design, with its round top and pillar base crafted formidably in travertine, or topped by glass, braced by a with various metallic finishes or hand-made stucco in a wide range of colours.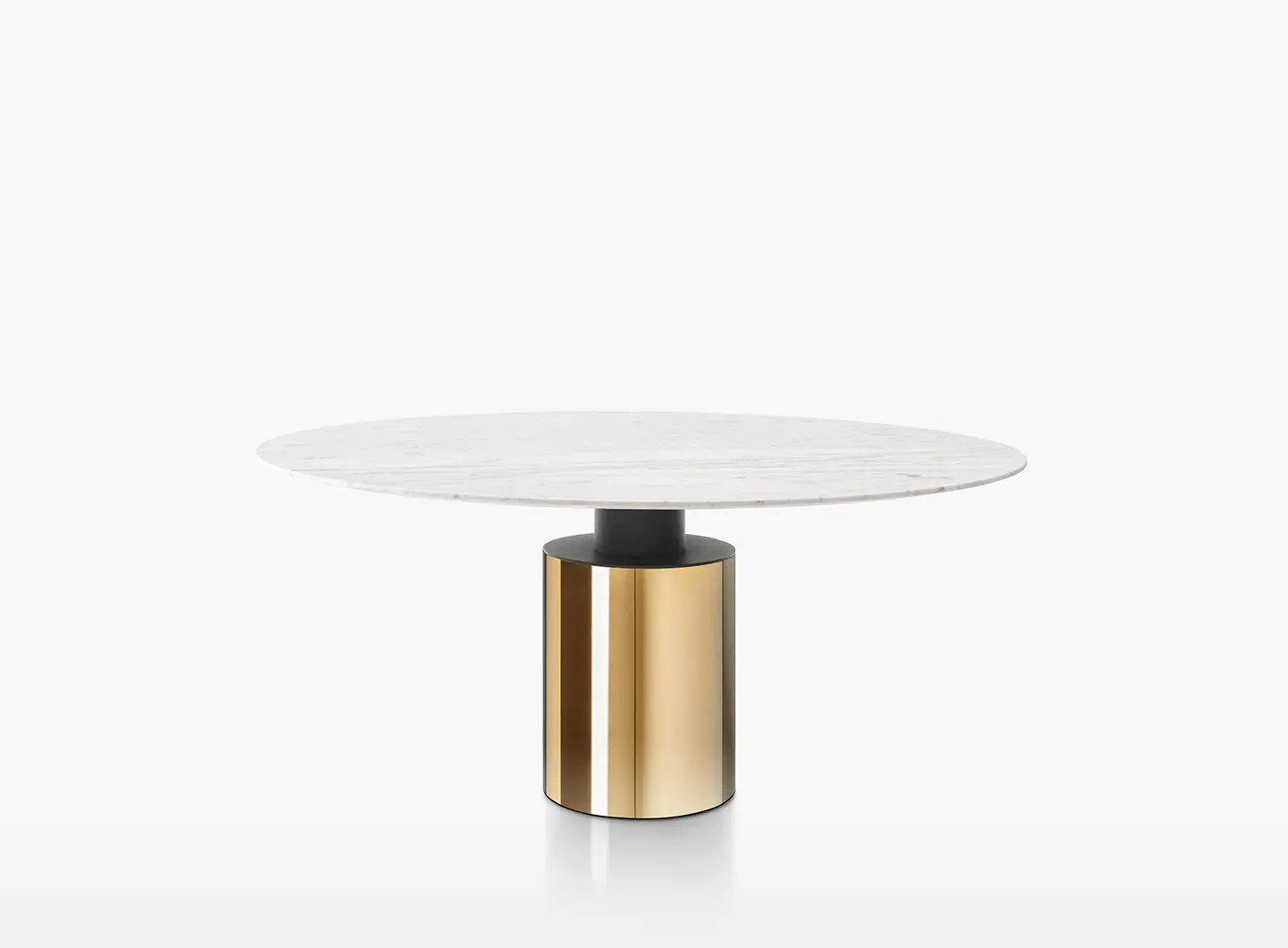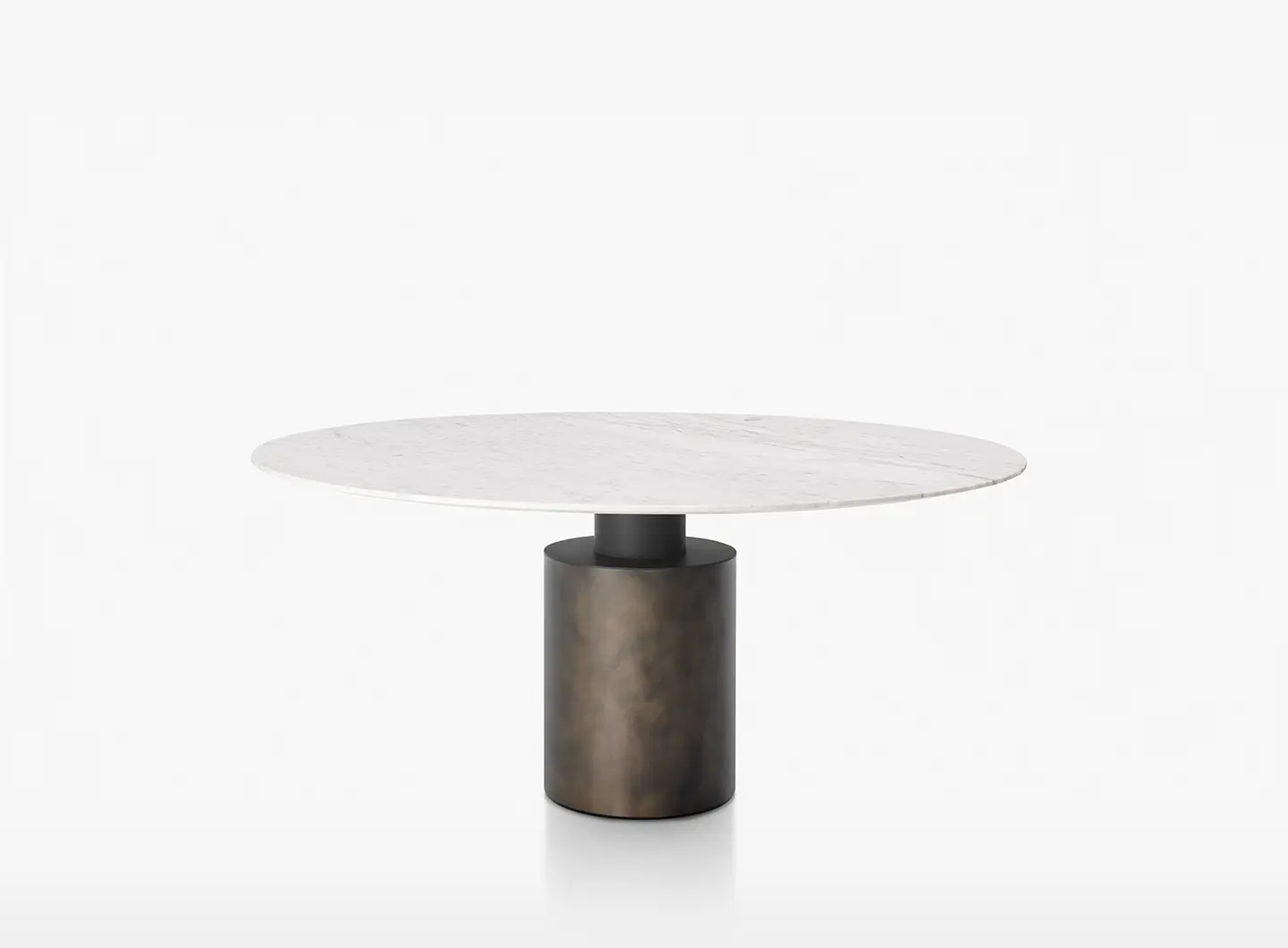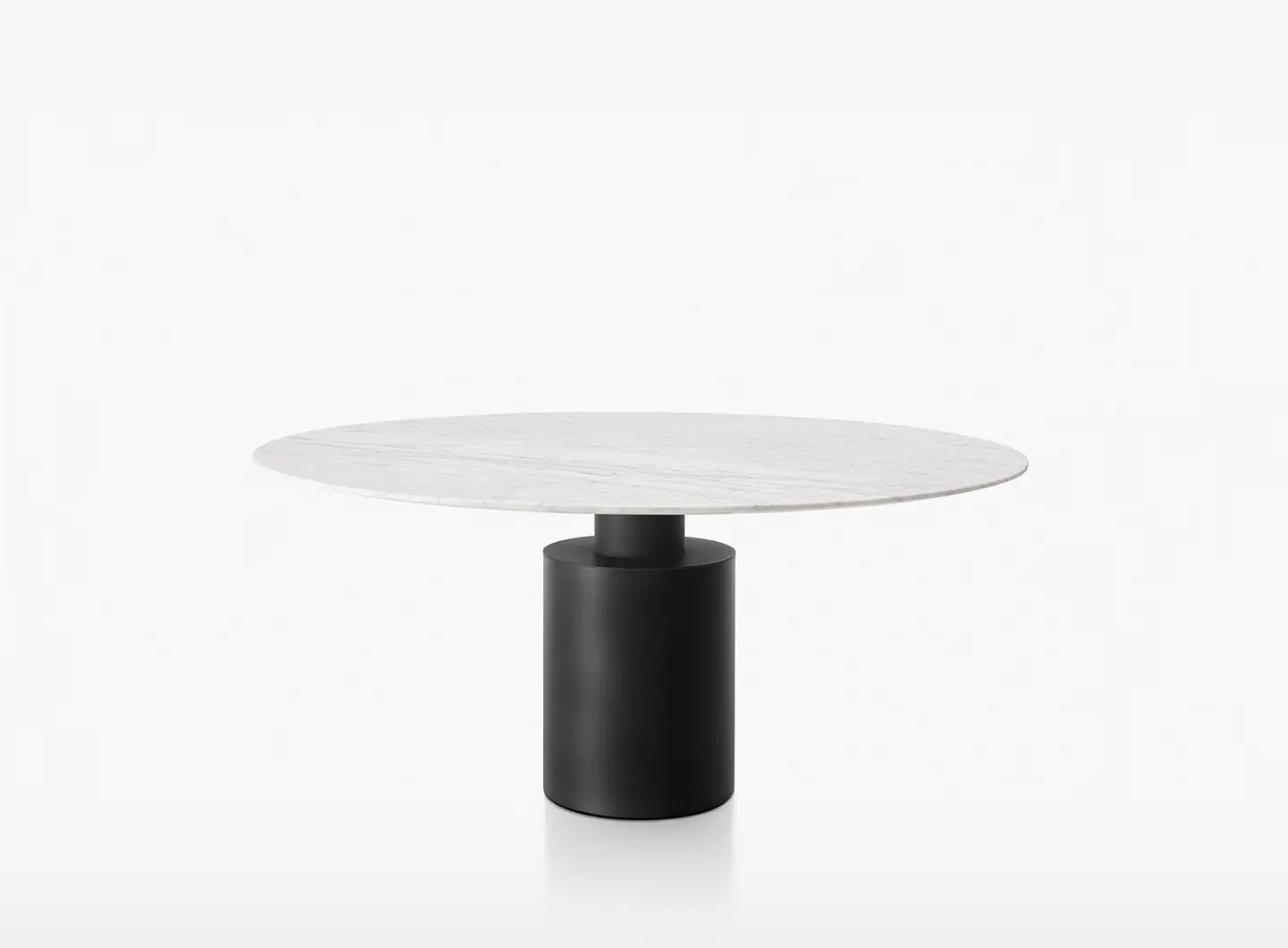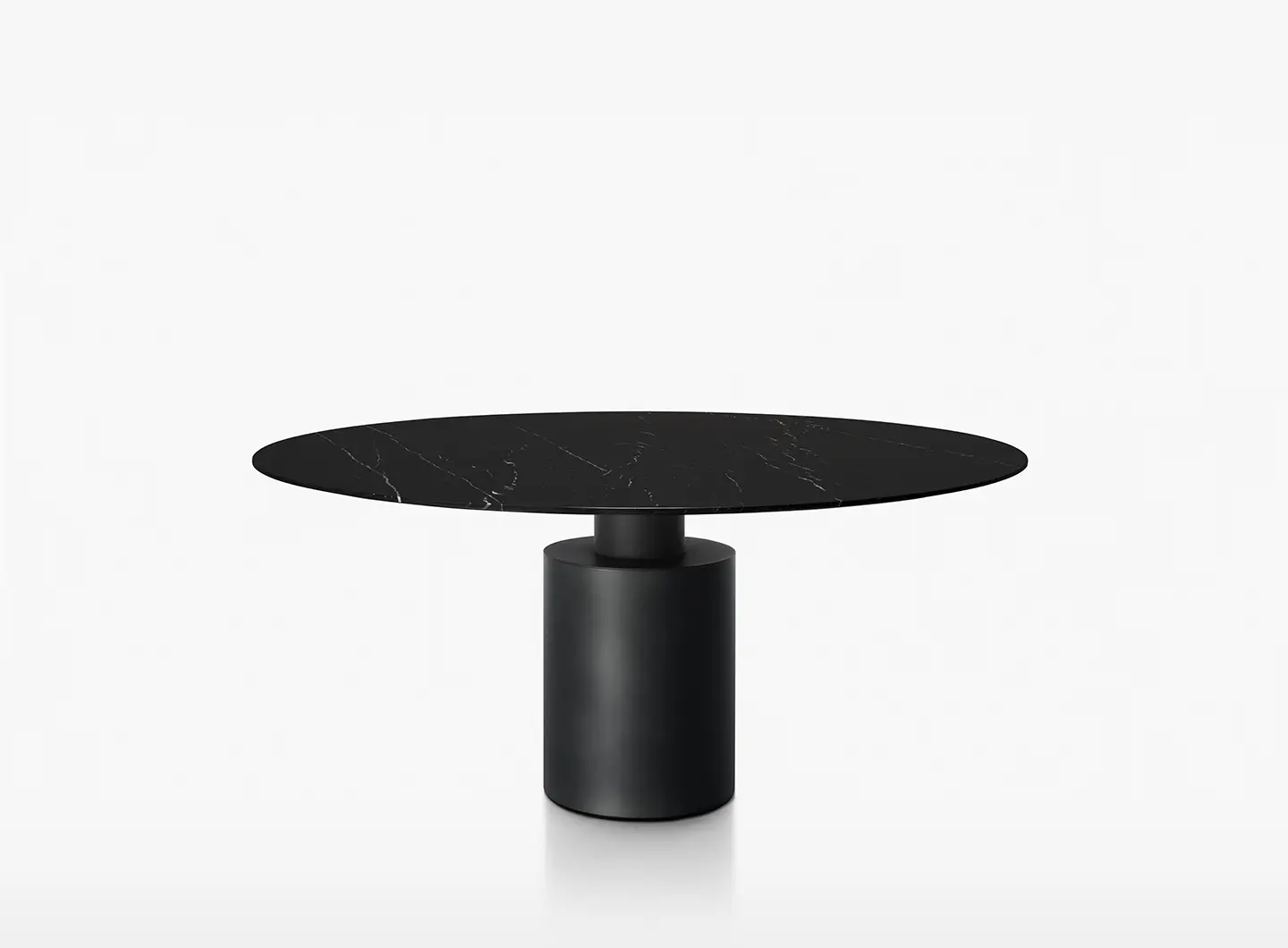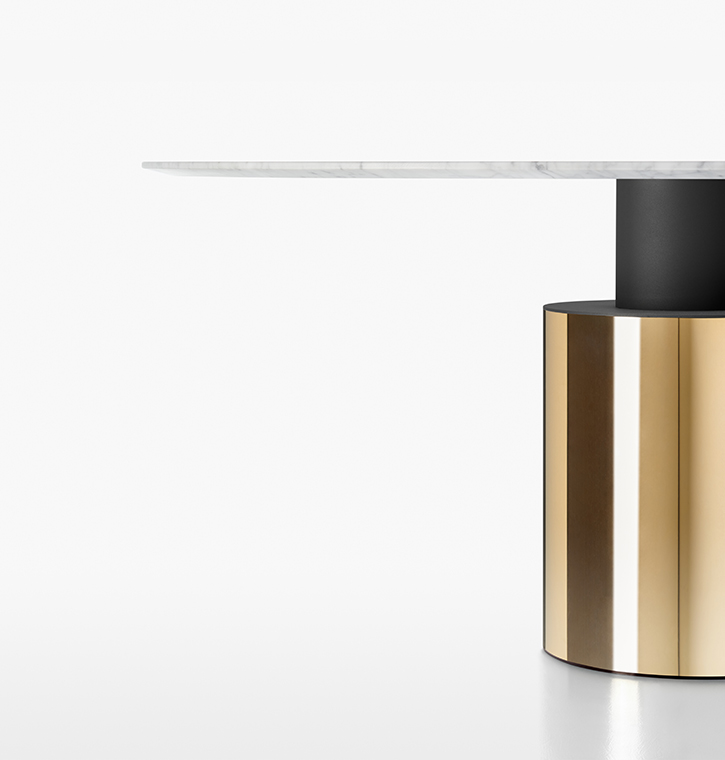 Product description
Table with metal base of large diameter with different finishes. Metal capital micaceous grey. The top is screwed to the capitel through stainless steel discs that are visible with the glass tops, not visible with the marble tops.

Tops:
- transparent or extra-clear opalescent glass thick 15 mm or transparent grey glass thick 12mm;
- Marble top in Arabescato white or graphite grey thick 20 mm Marble natural polished or matt finishing, unprotected. Glossy polyester available on request.

Legs finishing:
- reflecting stainless steel;
- shiny bras;
- diamond finish coating, in light nickel, tobacco bronze and titanium colors;
- "Fresco" finishing (cement paste with special resins and pigments) in white, light grey, dark grey.


Top: float glass of 15 mm thickness, transparent or sandblasted with protective varnish, or tempered glass of 12 mm transparent grey or sandblasted grey. Polished edges. Marble with poliestere finish, thickness mm 20. Shaped edges.
Capitel: weld steel, matt polyurethane varnish
Base: thick steel column covered with "Encaustic" coating in a choice of colours, or in gold-leaf, silver-leaf, or it can be varnished in micaceous or titanium colour, or covered by polished reflecting inox steel.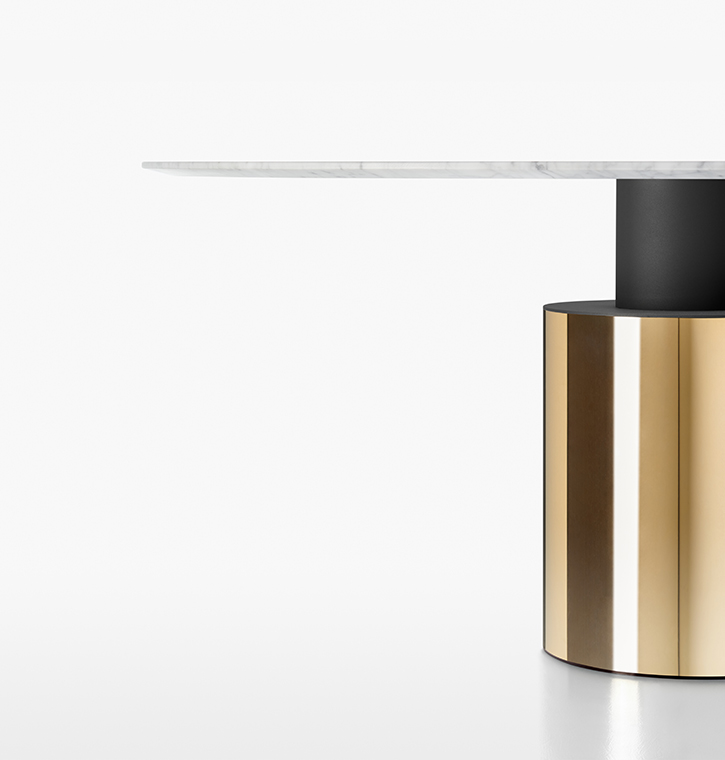 Designer
Lella and Massimo Vignelli
Product sheet
Download

Official website
Find out more

BRAND SELECTION
OUR PRODUCTS