Vimar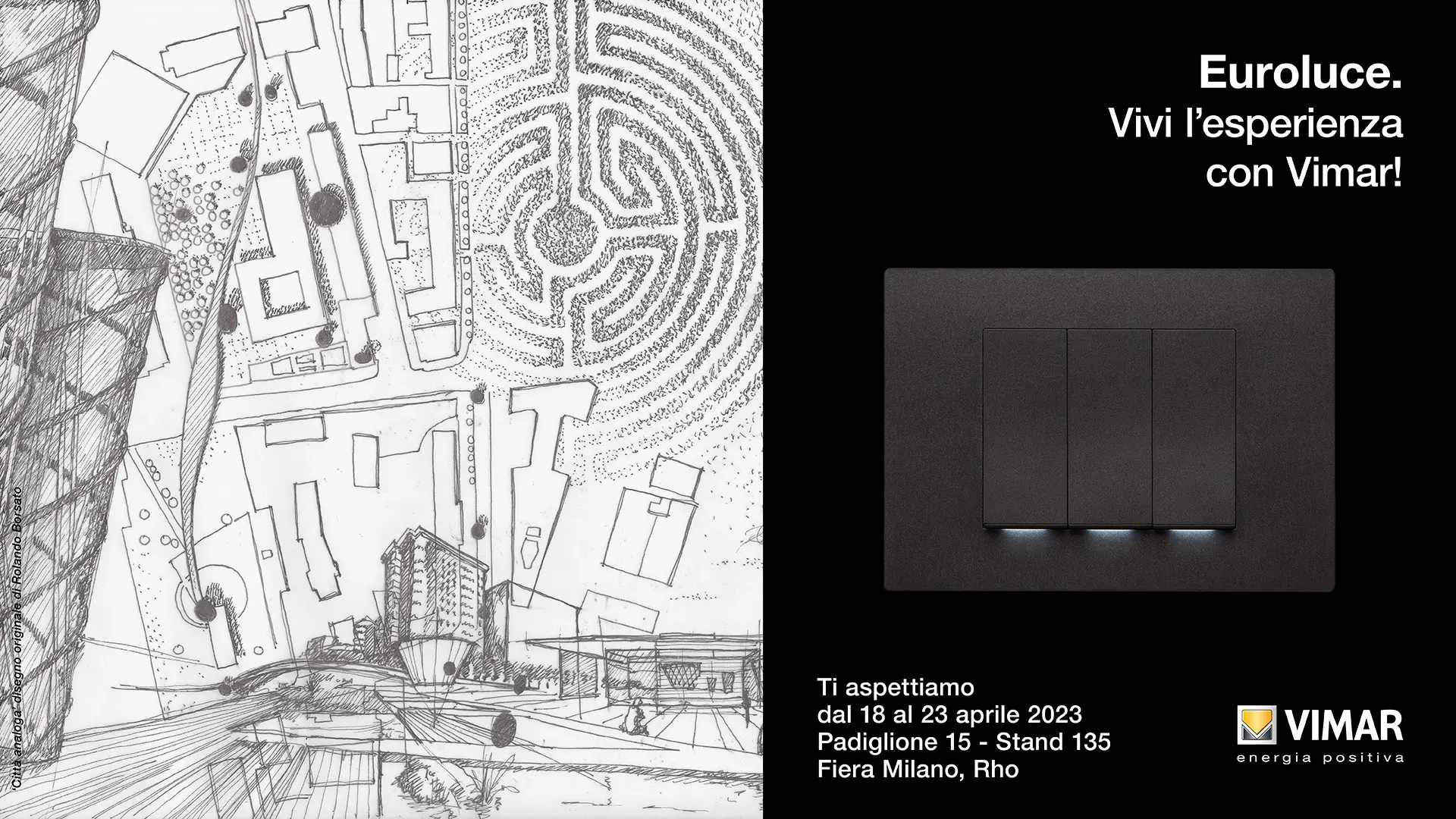 At Euroluce 2023, VIMAR is exhibiting in a novel way, claiming its rightful place as one of the best creators of impeccable design Made in Italy along with its evolutionary process in the world of design. 
An innovative and experience-packed booth of an international standing, designed by Luciano Galimberti with Valentina Fisichella (bgpiù progettazione), Alessandro Colombo and Paola Garbuglio (Terra), which focuses on the brand's values of sustainability, innovation and quality, bringing to the fore VIMAR's global experience in the form of its most significant creations.
The comprehensive range of solutions offered by VIMAR in the field of energy management, control and comfort in domestic landscapes is showcased with an engaging approach, capable of emphasising both the intrinsic quality of its products as well as the multifaceted intelligence and connectivity applied to the platforms of solutions on an ever-more complex and interactive scene.
One of the distinguishing features of the booth concept is the active respect for the world of Nature, which is responsibly included in the culture of design: an original "Città analoga" represents space and desires, greeting visitors for bespoke interactive experiences ; an architectural backdrop defines the enclosure of the exhibition space, whereas the multimedia features of the display (offered by the Ex Anima group with an interactive installation project on videowalls) interprets the innovation of VIMAR products from an experience perspective and teams Art with Technology in a tale that accompanies visitors.
The brand's new approach to the exhibition is proof of the evolution in VIMAR's relationship with the market: by going beyond the confines of the product line-up, its expertise in providing solutions for comfort, energy efficiency and security, integrated within the Eikon and Arké collections and the important new products in the form of the new Linea series and the XT platform.