Connubia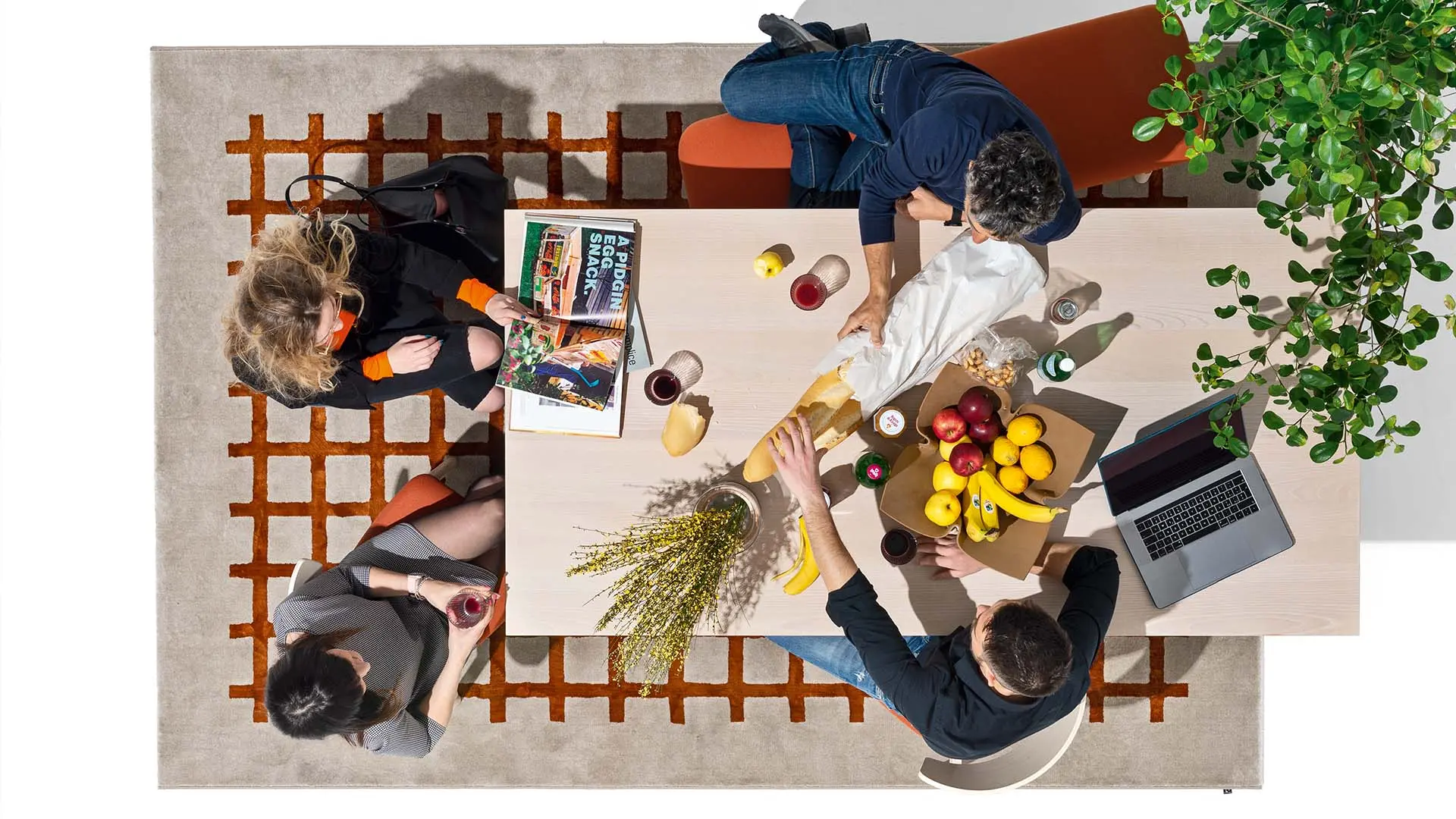 Connubia is the design brand that transforms any space into the perfect place to live and share everyday stories. Designed for those who are curious and seek function and style, Connubia products allow them to create unique sharing spaces.
Connubia products have a simple, functional design, where color expresses vitality and personality. Products that want to be environmentally friendly using more and more eco-friendly materials with low environmental impact. Not only chairs and tables, but also occasional furniture, accessories and contemporary furniture able to adapt to different contexts and create inspiring spaces for life, work and community.
Designs that know how to tell every day stories, because it is from sitting together around a table that encounters, sharing and emotions are born. This is what Connubia puts at the center of its inspiration.
Indoor collection
Every home lives stories of everyday life as well as extraordinary stories, a succession of events that nourish our memory and our emotions.
We live the domestic space together with family and friends and we love to share what belongs to us and surrounds us with others, because it gives us joy and serenity. For this reason Connubia has chosen to enter your homes, where you can breathe your everyday life and your habits. We have made our own the way you live, we have followed your daily rhythm and we have created furniture that could add value to your time at home.
Our new indoor collection is bright, spontaneous and colorful. It's up to you to discover it and bring it to life with your stories.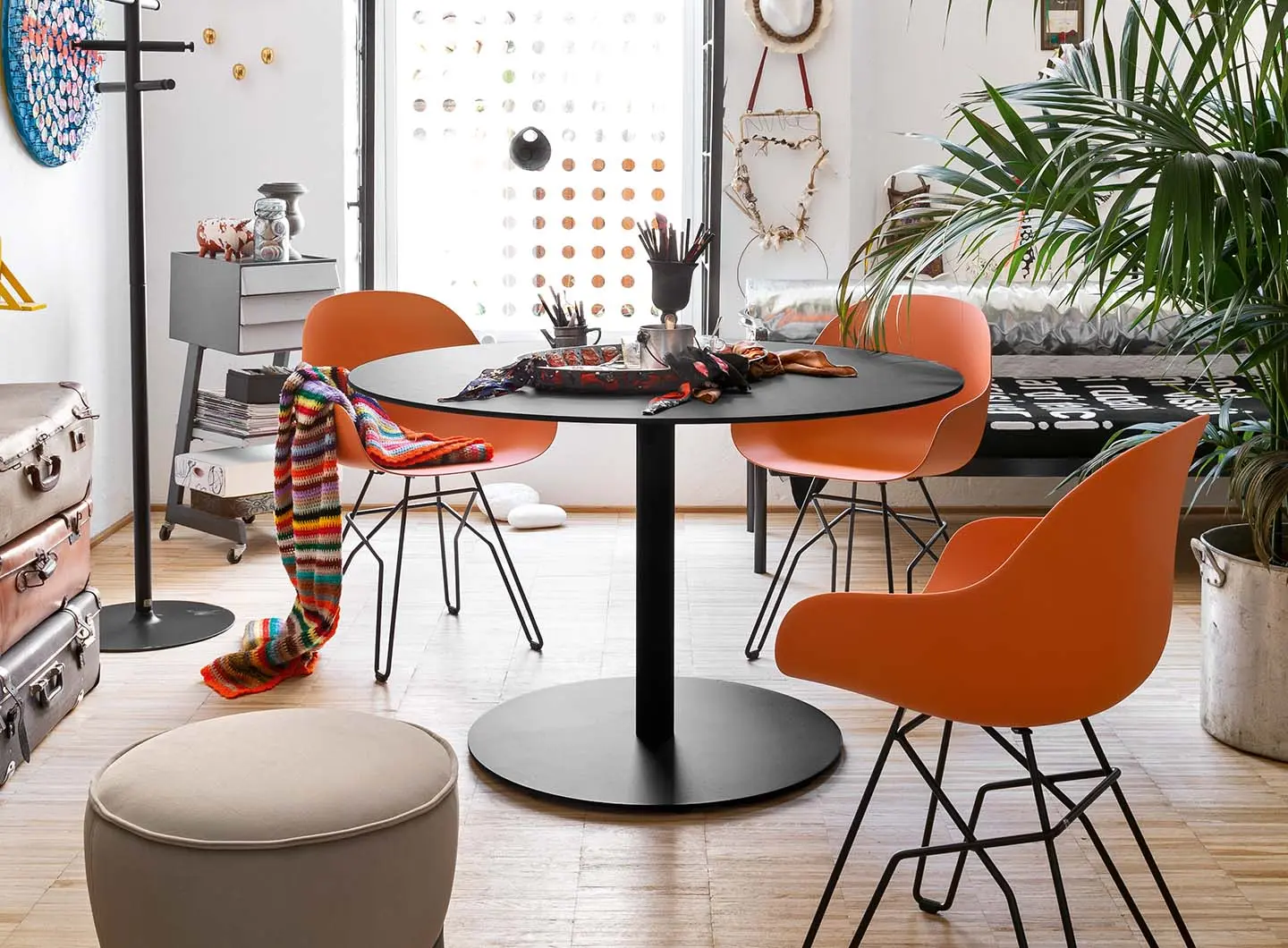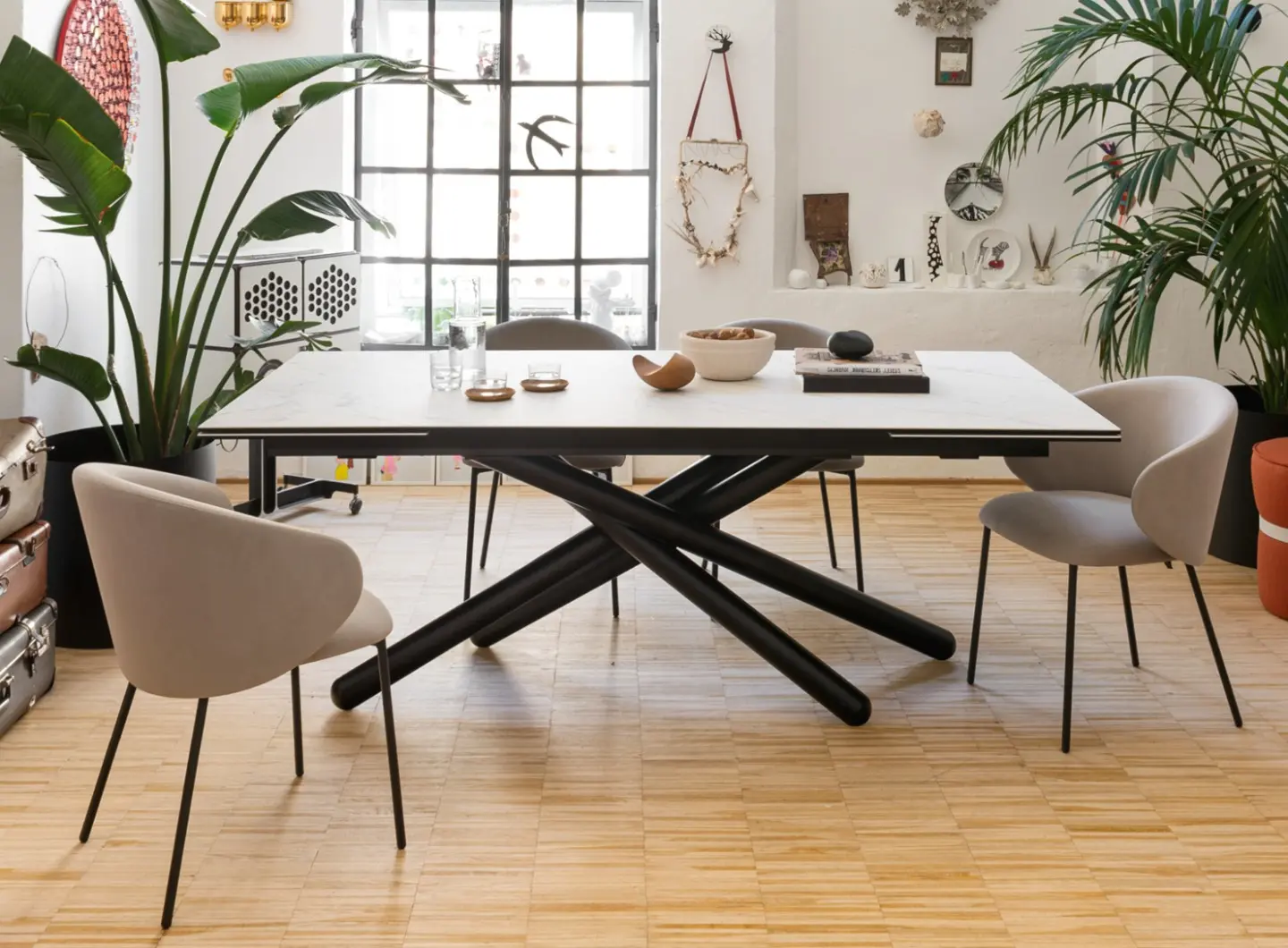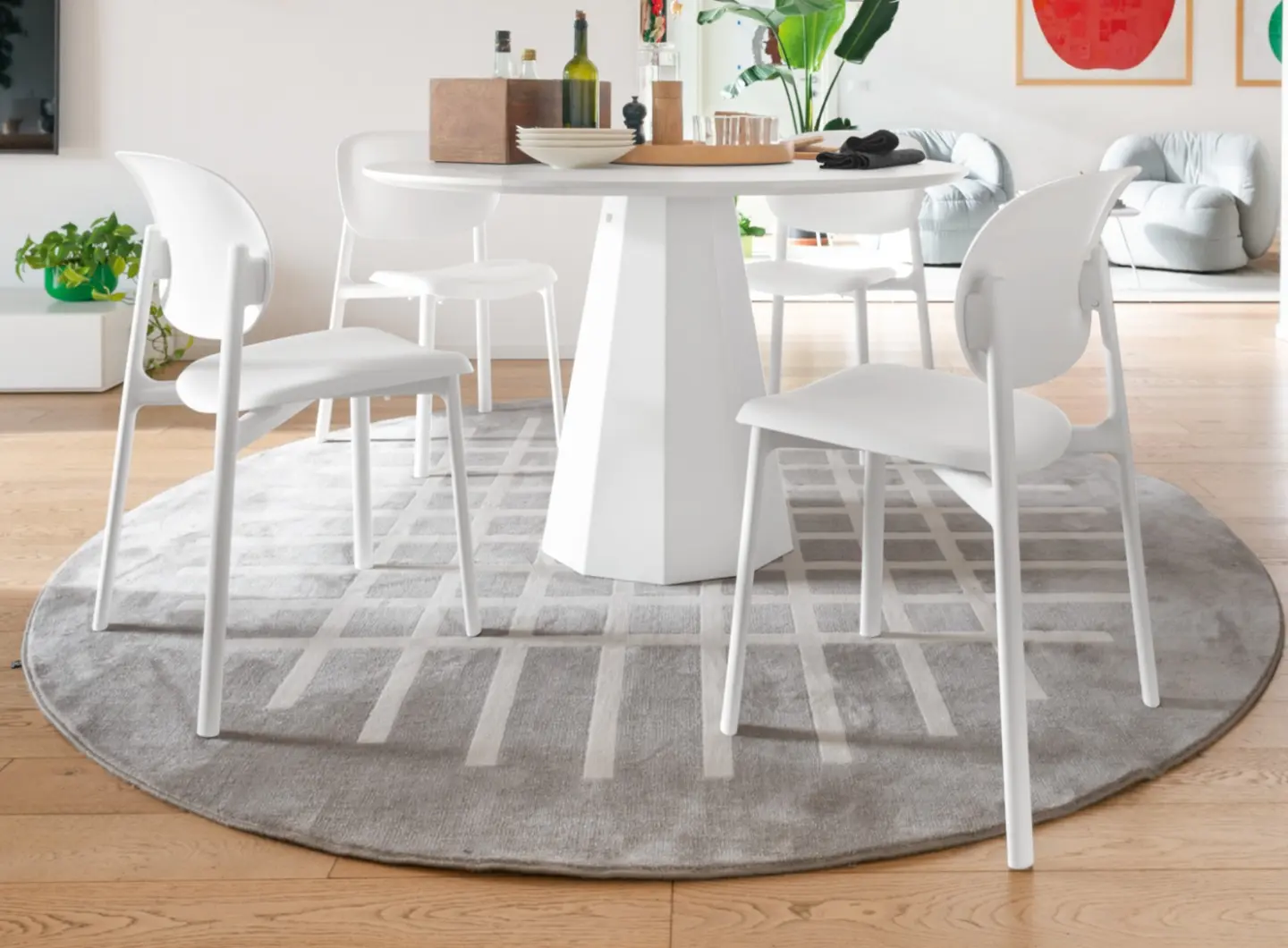 Outdoor collection
The desire to be outdoor has pushed us to broaden our horizons, the desire to live in nature has encouraged us to look beyond the home walls and to go beyond our comfort zone. Hence our ambition to create an outdoor collection that has finally become a reality! 
The new collection was designed as the natural development of the existing indoor one, respectful of the colour palette, but with a range of materials suitable for outdoor use: woven rope, fabrics and ceramics perfectly combine with the metal and aluminum nuances to create seats, tables, sofas and occasional furniture with a cheerful and lively character.
Connubia's carefree and colorful world reinvents itself and explodes into a new dimension... the outdoor!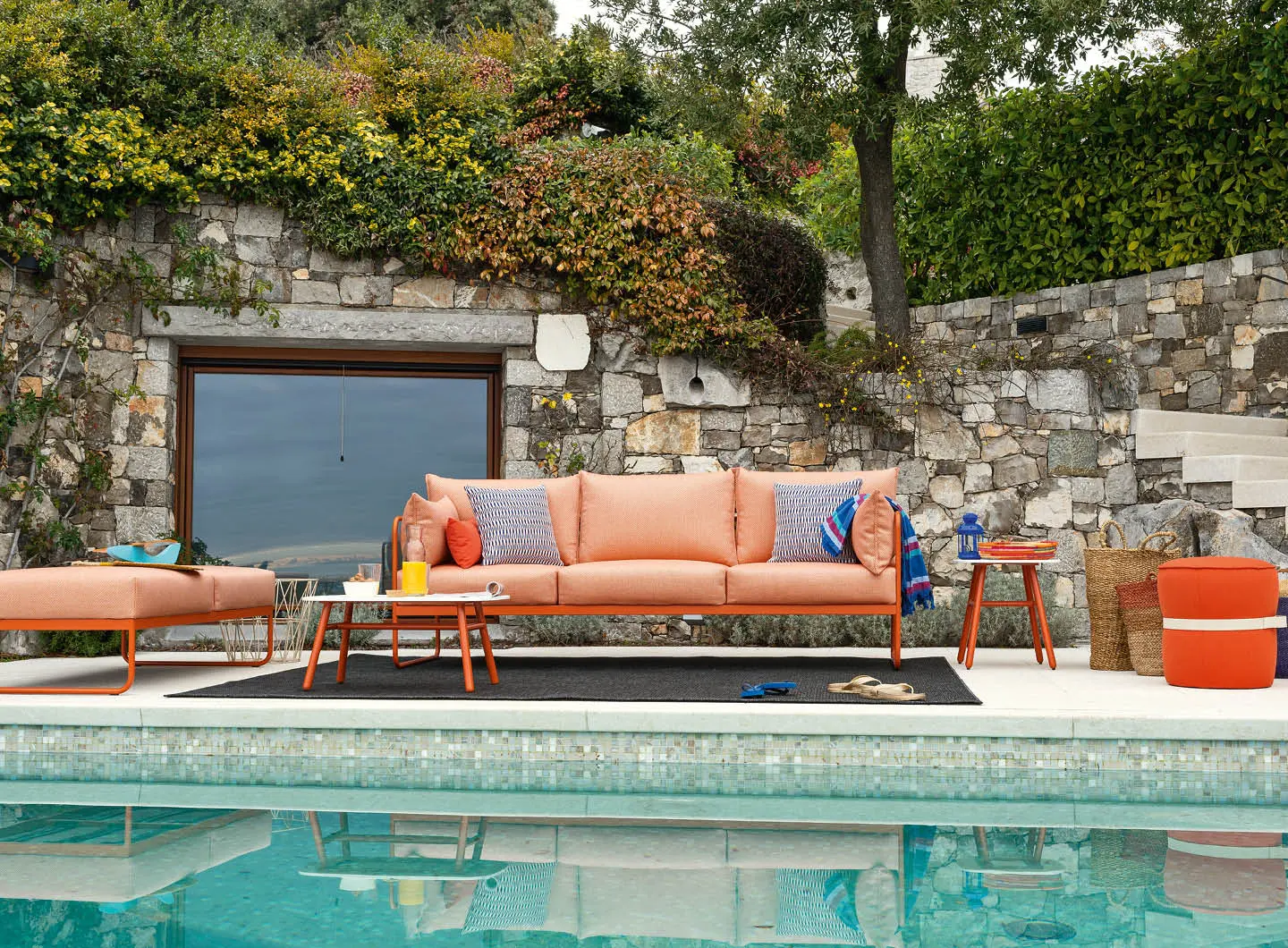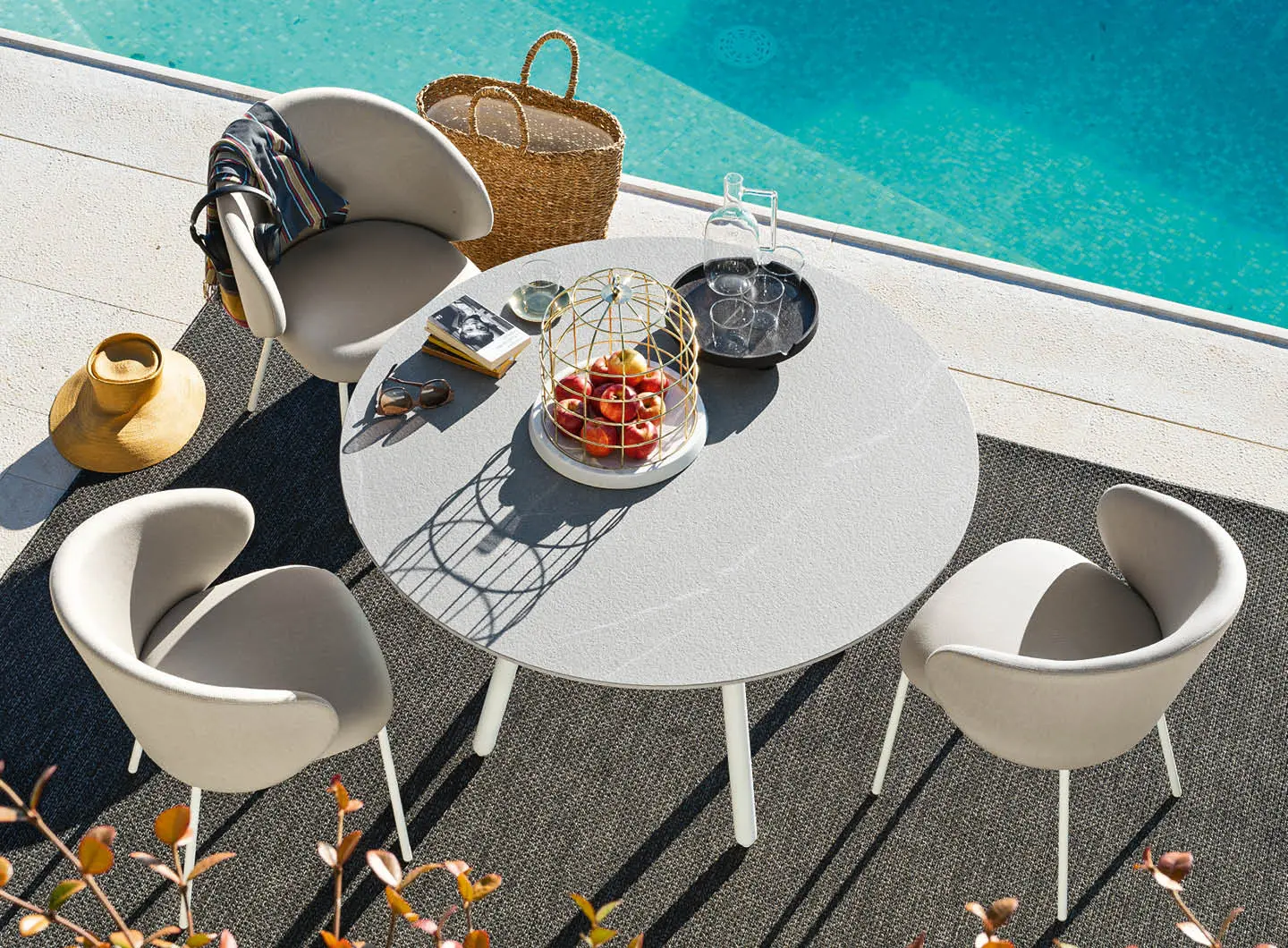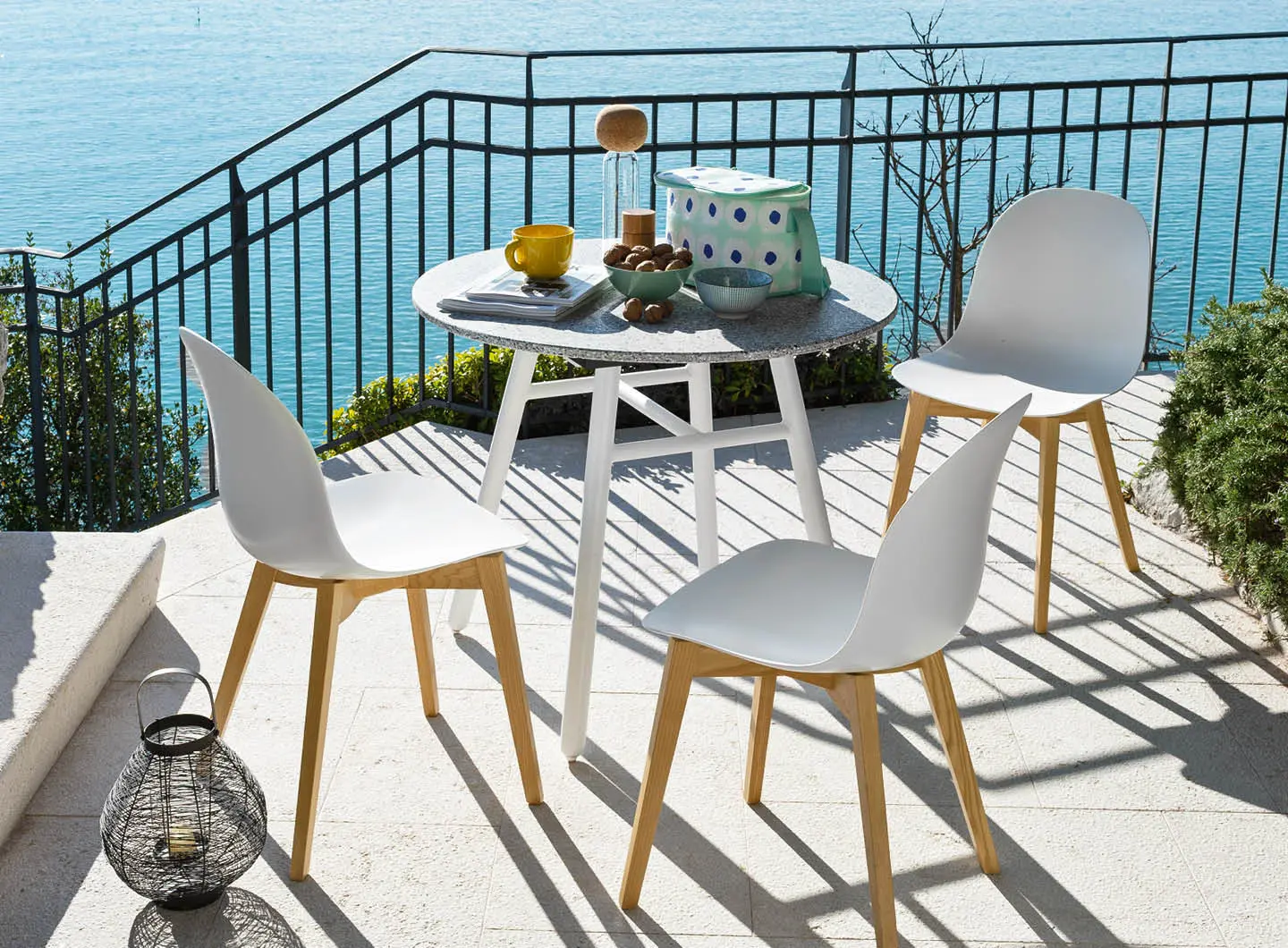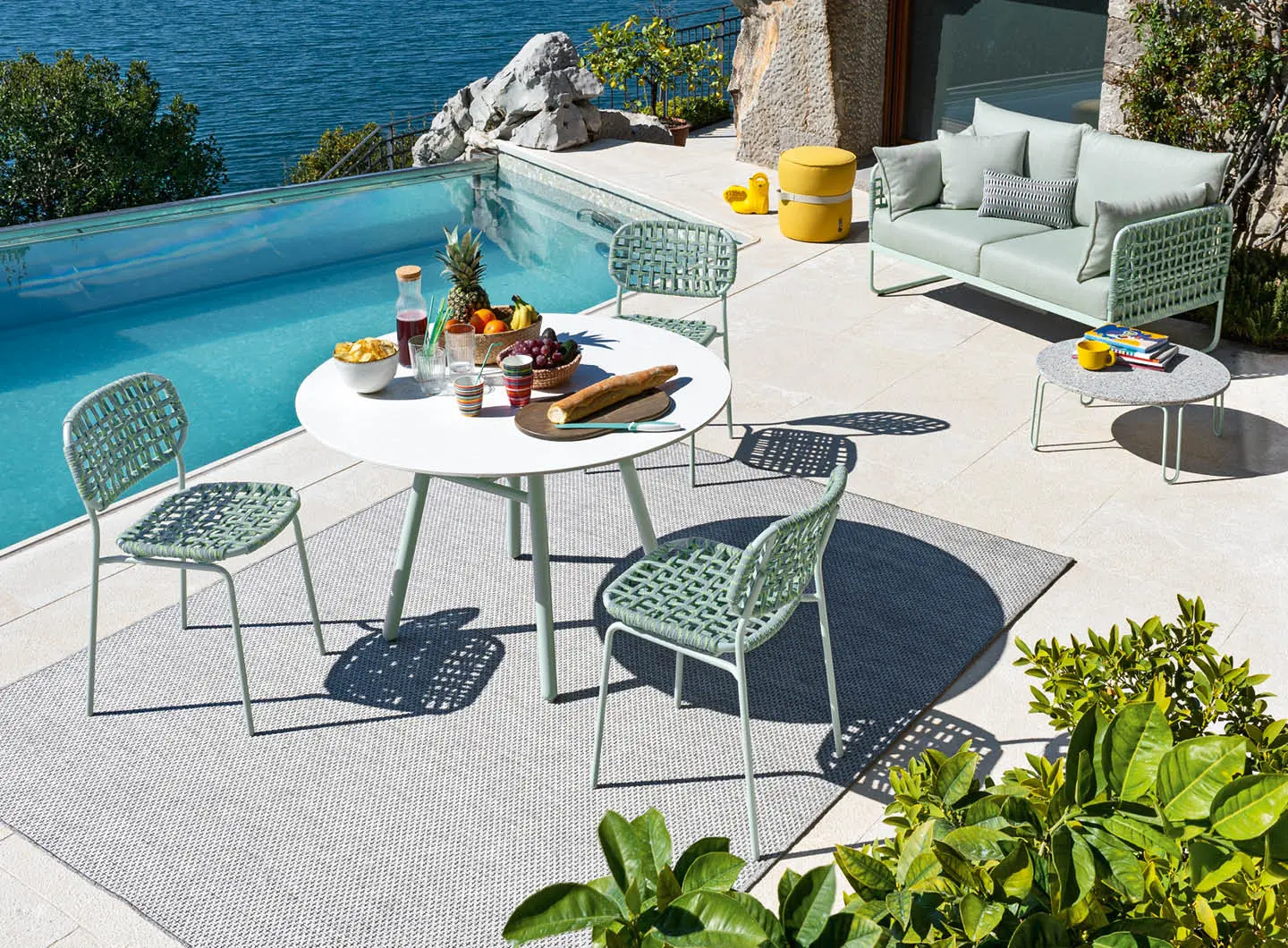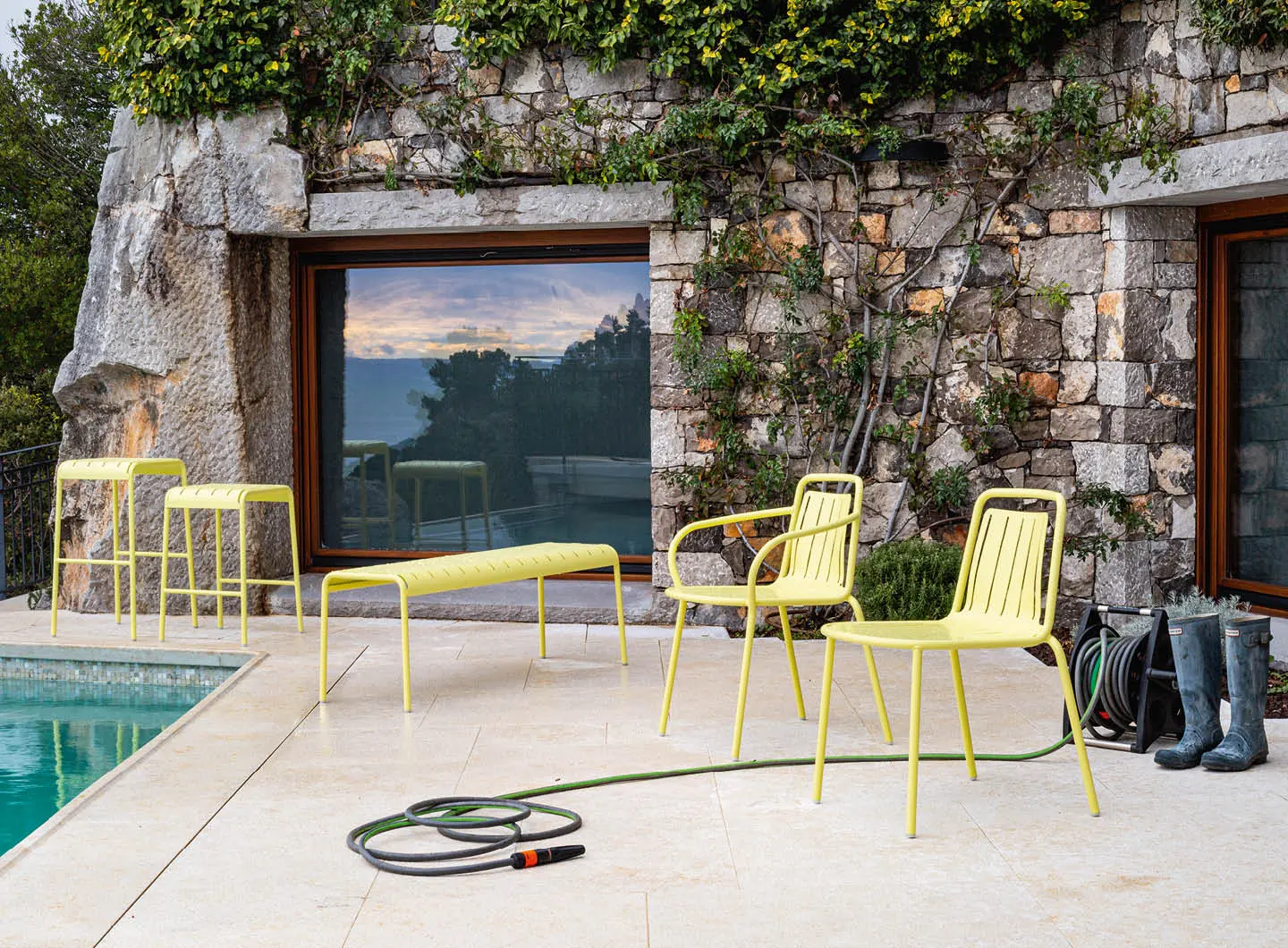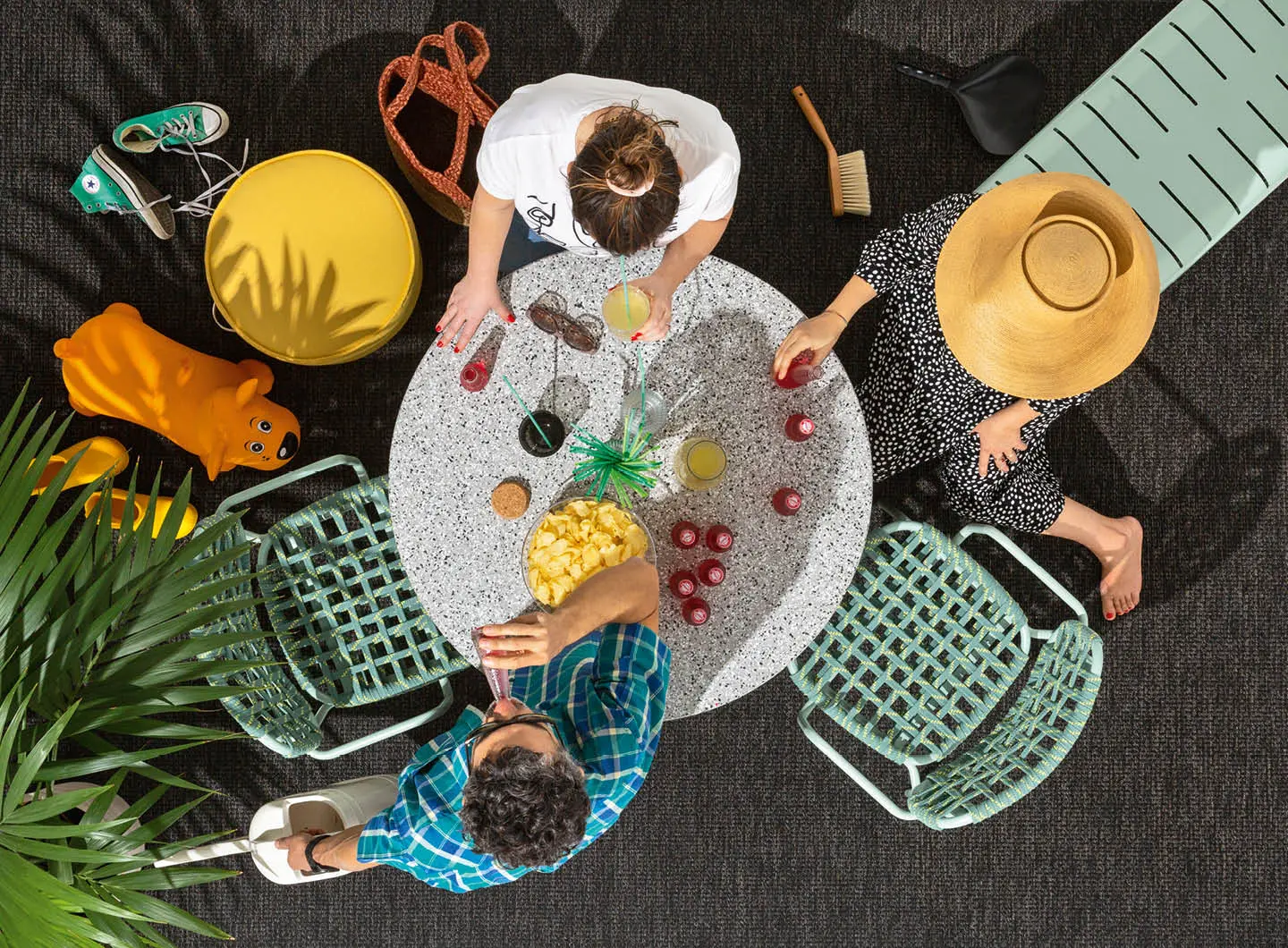 Materials
All the materials we use meet strict quality standards. The fabrics we have selected for you are pleasant to the touch, stain resistant and keep the colors unchanged even after a long time. Our ceramic tops have exceptional resistance characteristics, are easy to clean and are absolutely hygienic.
The wood we use is protected with special paint cycles that offer an effective barrier against stains. Moreover, Connubia products are FSC® certified (FSC-C002023), the trademark identifying products containing wood from forests managed in a correct and responsible manner according to strict environmental, social and economic standards.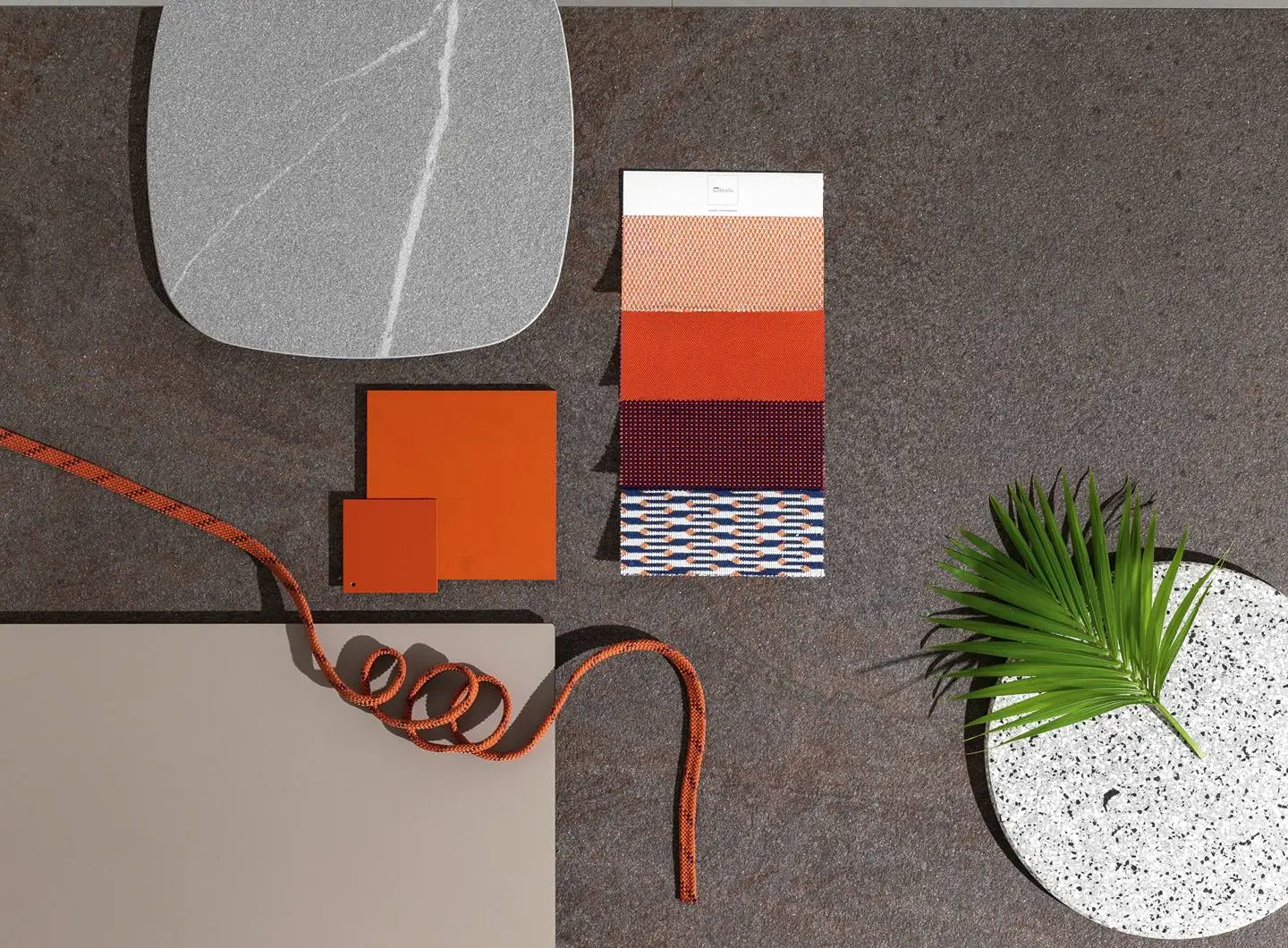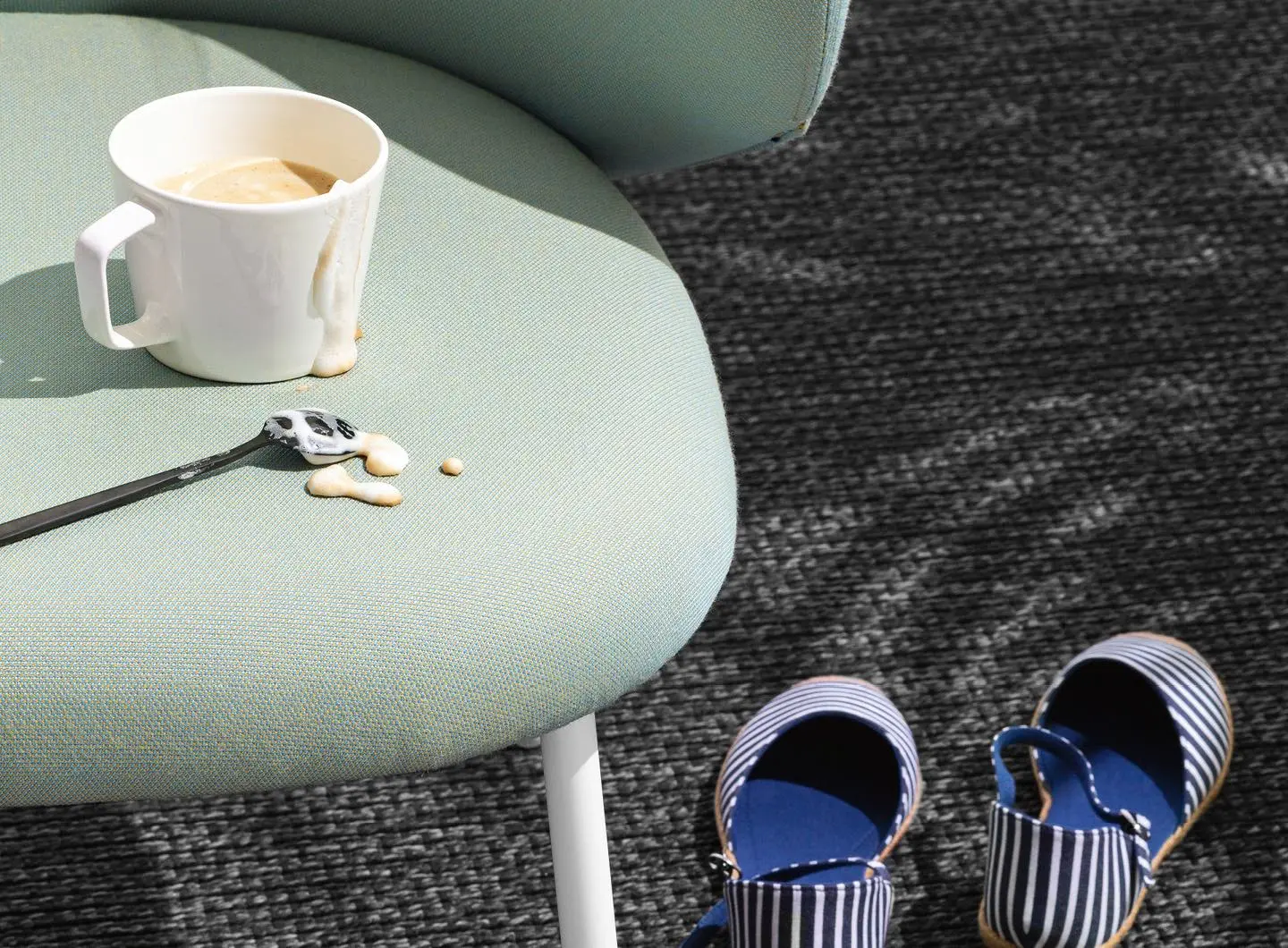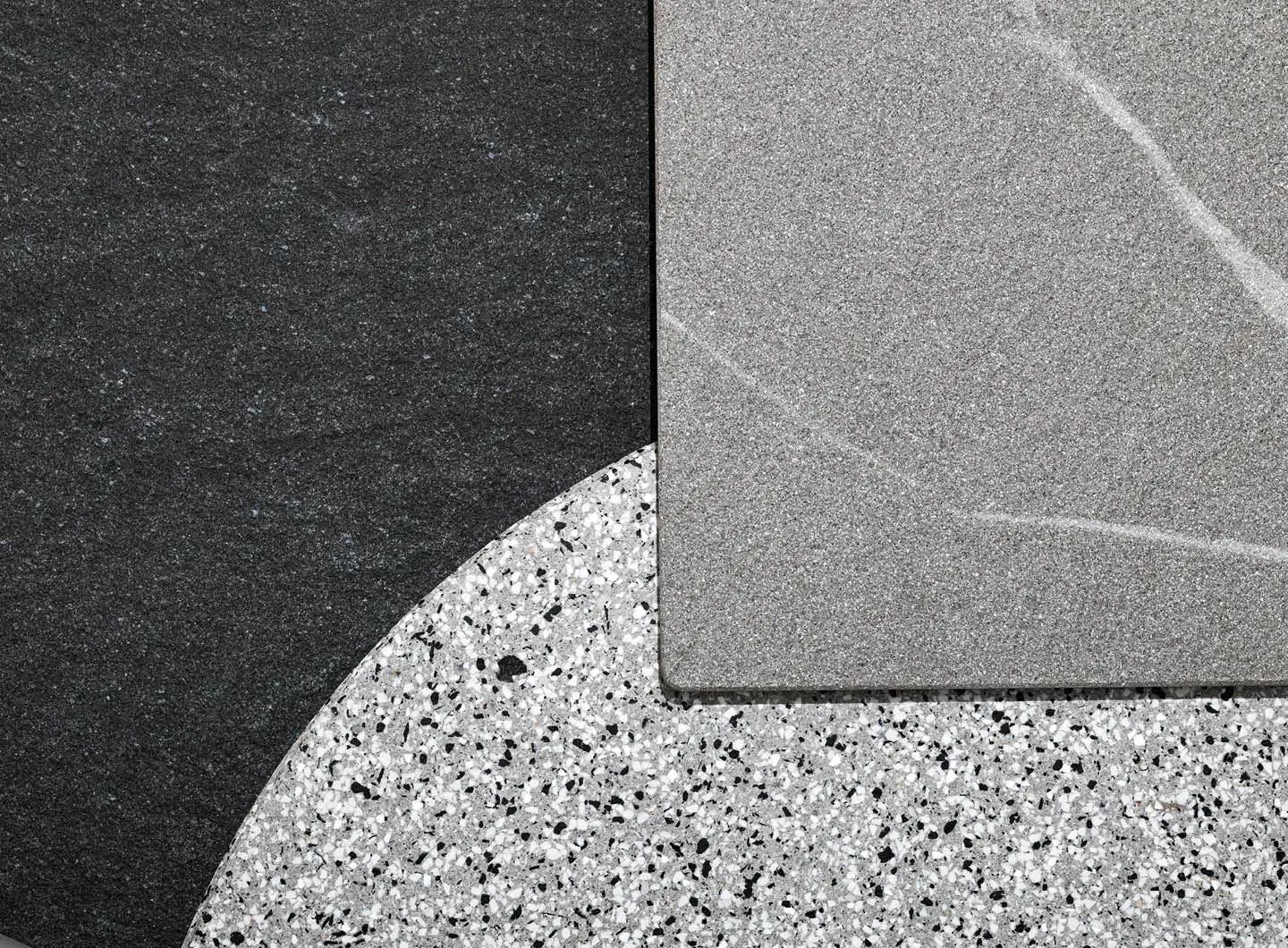 «Non vi promettiamo subito il 100% green in ogni cosa, ma di sicuro il 100% di impegno e trasparenza per dare il nostro contributo ad un futuro sostenibile.»
Calligaris Group and Connubia are determined to make a difference on the issue of sustainability. The I am green program aims to structure and organize corporate activities dedicated to this theme by acting on 2 fronts: on the Product, creating green furnishings, composed of natural and recycled materials and thinking about circularity, and on the Company system, for a sustainable approach to product development, production and distribution. The I am Green sustainable agenda represents our precise and measurable commitment to preserving the planet for future generations, while respecting the principles of the UN 2030 agenda. I am green is based on the application of analytical indicators that allow the Group to define sustainability targets and measure their progress.