Ceramica Cielo
INTRODUCES
Le Acque di Cielo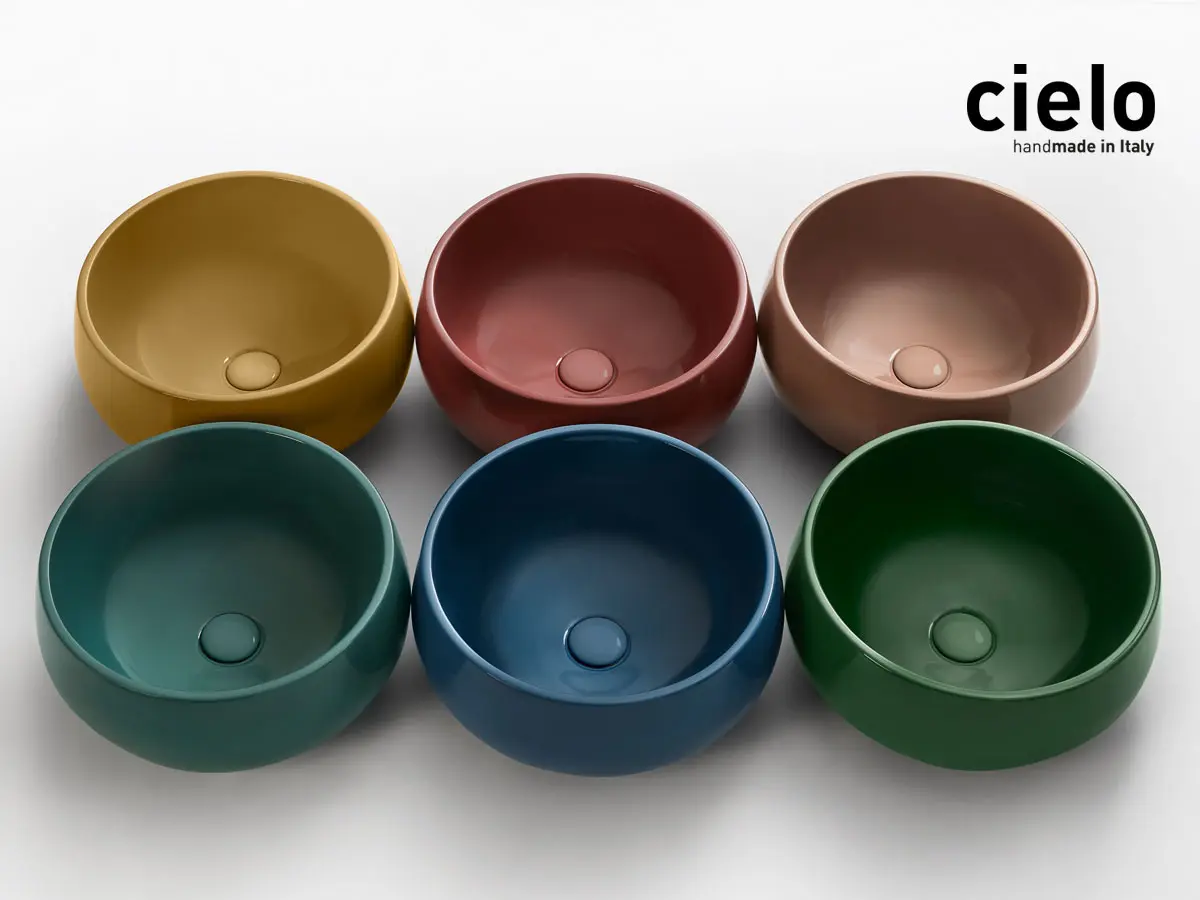 Le Acque di Cielo: new colours in the bathroom environment, with unexpected aesthetic effects
Telling stories, not only with words, but also with colours.
Bold pairings, relaxing combinations, joyful atmospheres, with the brilliant reflections of "Acque di Cielo". Alga, Anemone, Corallo, Ninfea, Olremare, Smeraldo.
Aware of the complexity and tradition that binds ceramic to glazes, Cielo continues its research work to introduce new colour effects into the bathroom environment. A path of experimentation through which to understand the essence and origin of col-our, investigate its relationship with nature and in-terpret its value in the ceramic artefact.
Glossy and matte tones. Acque e Terre di Cielo. A new, glossy palette joins the matt colours, cre-ating new suggestions and therefore new stories.
Designed by

Andrea Parisio, Giuseppe Pezzano
BRAND SELECTION
OUR PRODUCTS