Arte Brotto Mobili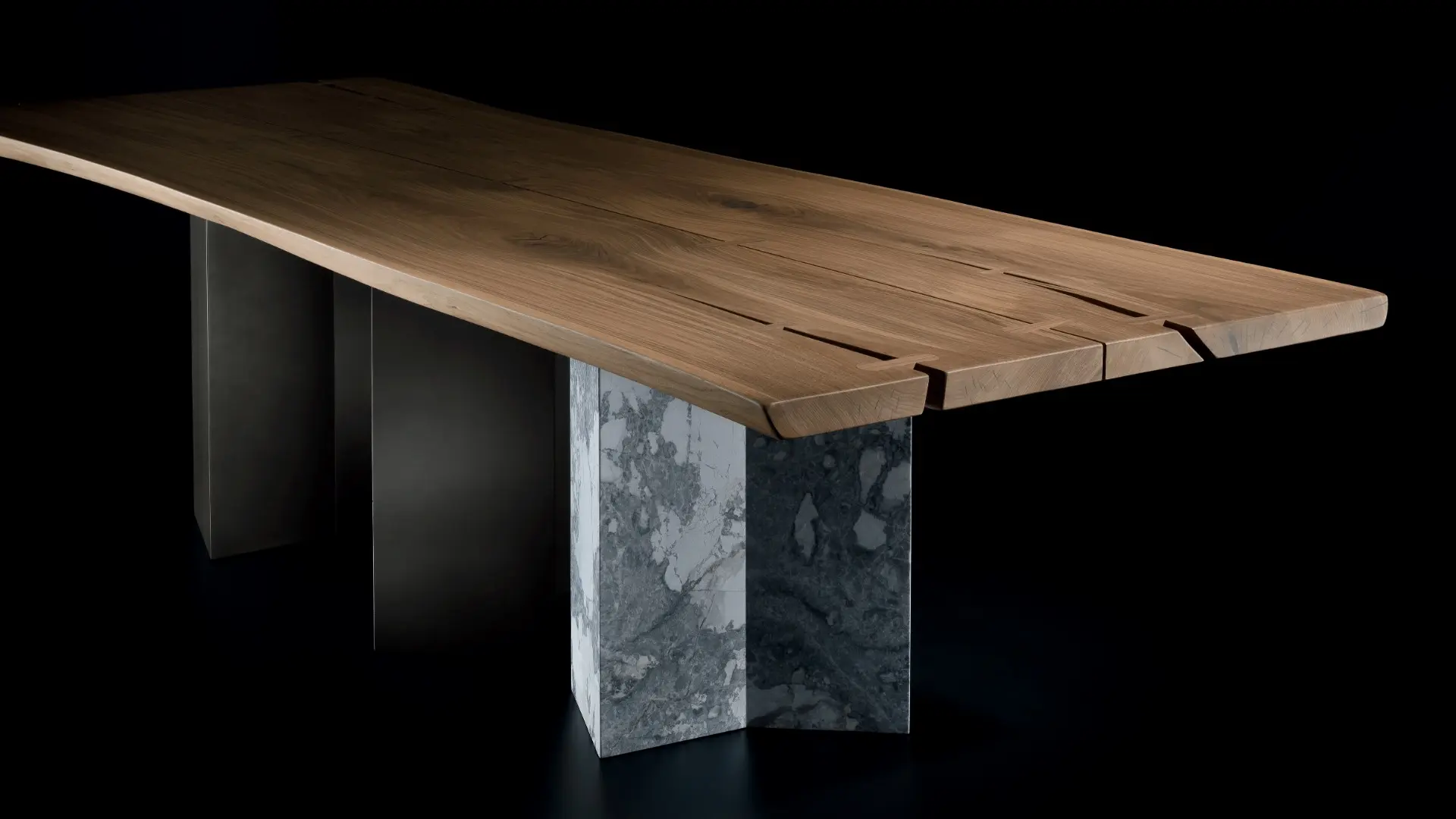 Arte Brotto. 
A story of genuine passion for wood, since 1966. 
Complete control of the supply chain: 
quality and love for nature.
ONLY THE FINEST TIMBER FROM FOREST MANAGED CAREFULLY AND RESPONSIBLY 
To create the furniture in the collections and the complete, made-to-measure settings, in collaboration with interior designers and furnishers, Arte Brotto uses only the finest timber – European walnut, American walnut and oak – from its own forests, managed carefully and responsibly thanks to painstaking planned reforestation programmes. From the selection of the wood to the finishes, as well as all the processing stages, every step of the process is strictly controlled and managed directly by specialised technicians, craftsmen and the company's in-house technical office.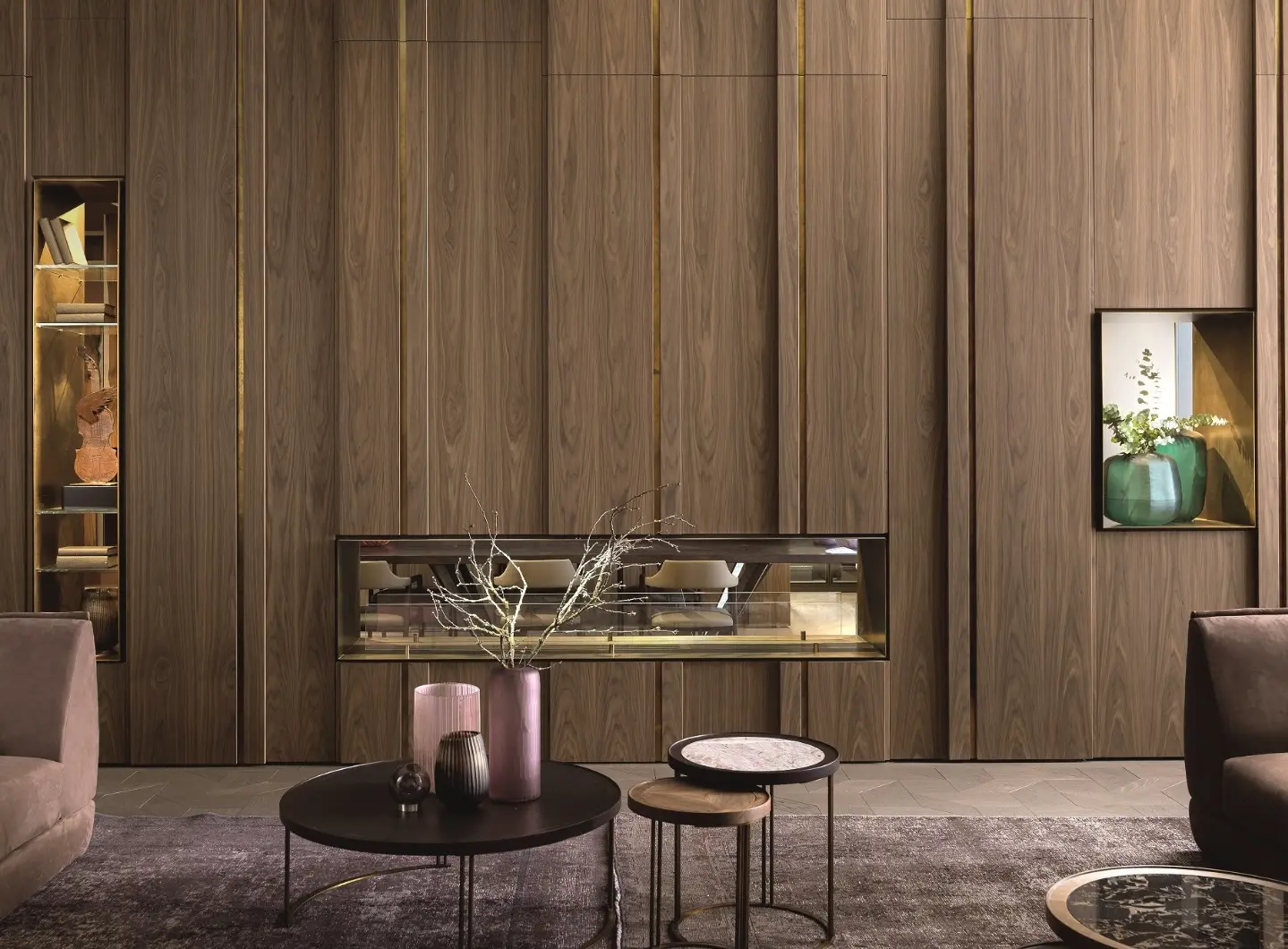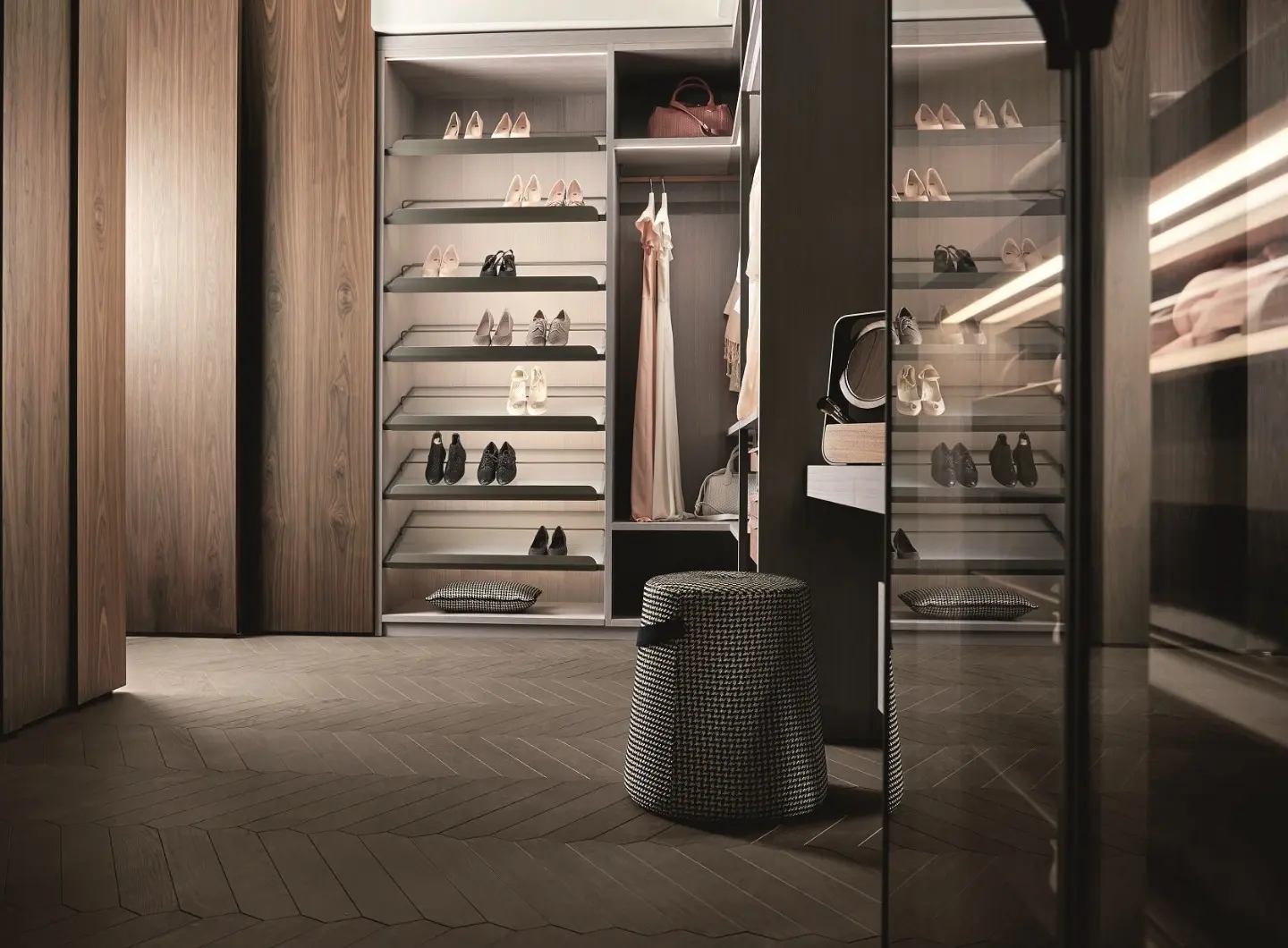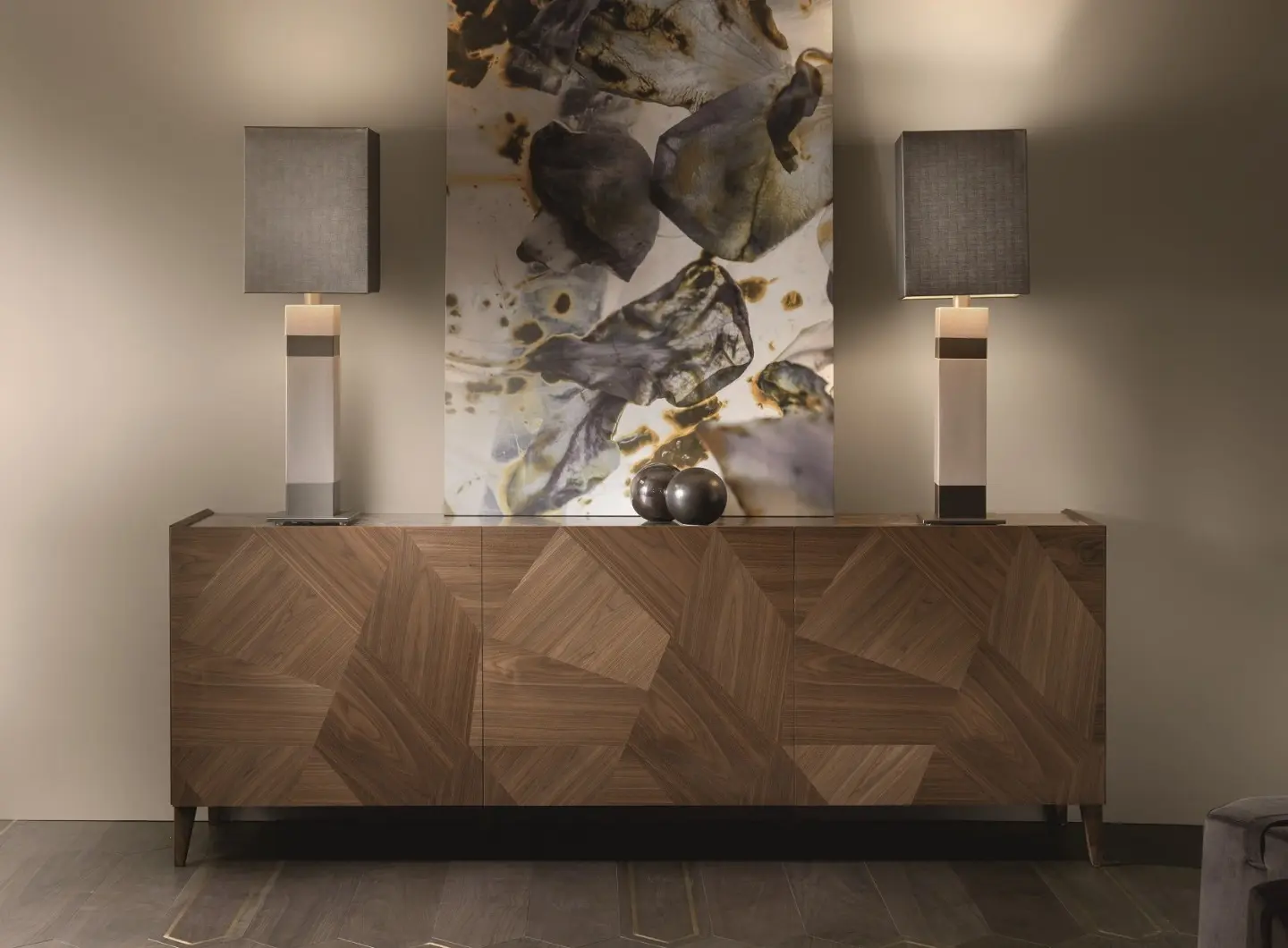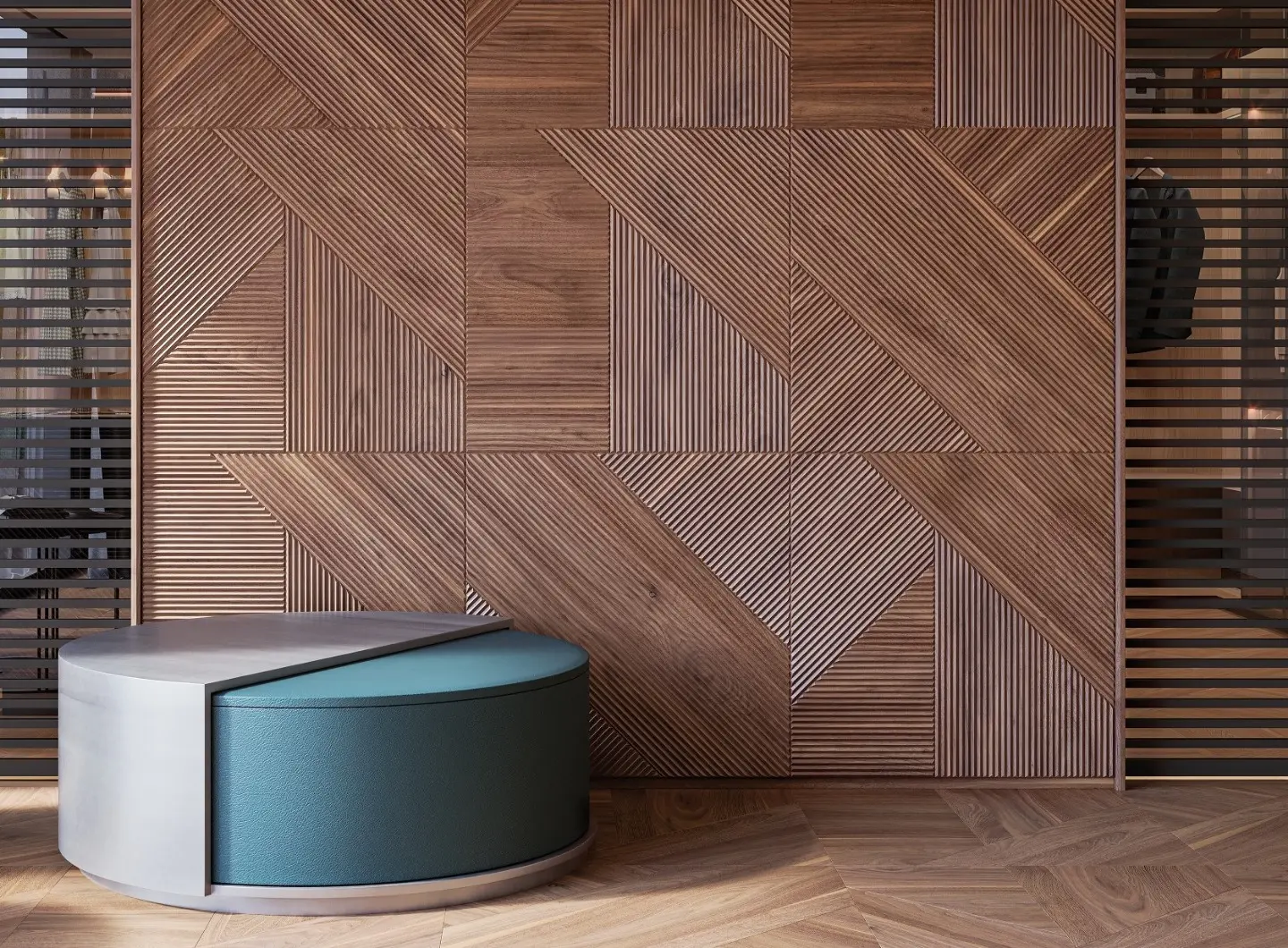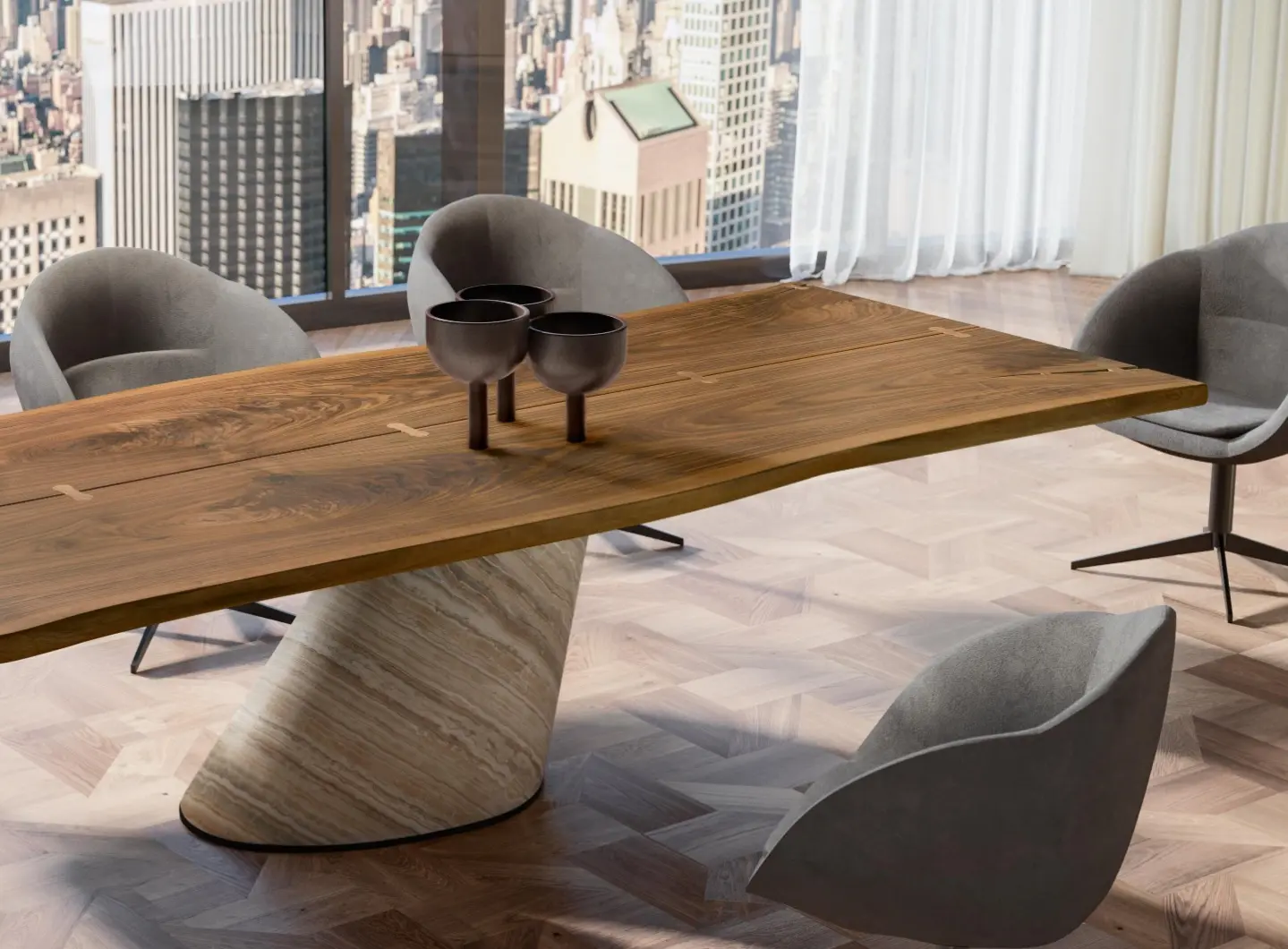 CUTTING AND MATURING 
The working cycle starts from the operating facilities, in Europe (where the company owns one sawmill in Romania and four in Hungary) and in the USA, where the finest raw materials are sourced. It is here that the selection takes places, as well as the initial treatments, which include maturing and vaporisation. The completely natural maturing process takes place outdoors, and may last up to two years. The cutting and initial processing are carried out in the sawmill, equipped with technologically advanced machinery able to handle around 50,000 cubic metres of wood a year. 
DRYING 
Once maturing is complete, the trunks are ready to be transported to the main facility in Italy, where the drying phase begins: this is a key step in the processing of the wood, lasting at least two years, and guarantees adequate stability and colour. Arte Brotto has 42 dryers, managed and controlled directly by our specialised technicians, who have lengthy experience and an excellent knowledge of the material and the processes. Once the drying process is complete, the wood is ready to be stored in a warehouse unrivalled worldwide for the quality and quantity of the raw material. 
WAREHOUSE 
Several years go by from when the hundred-year-old trees are cut in the wood to when they're ready to be processed: authentic beauty requires time and patience. Arte Brotto knows this and is also aware of the concept that a strong company has to be always ready to satisfy its customers. This is the reason why we have always available 1.000 containers of high quality wood! Thanks to our ability in the upstream production, we have available approximately 20.000 square meters of raw material, divided by type of wood. We take care of the logs selection with attention, guaranteed by qualified staff.