Olafur Eliasson: multimedia works between poetry and reality
Add to bookmarks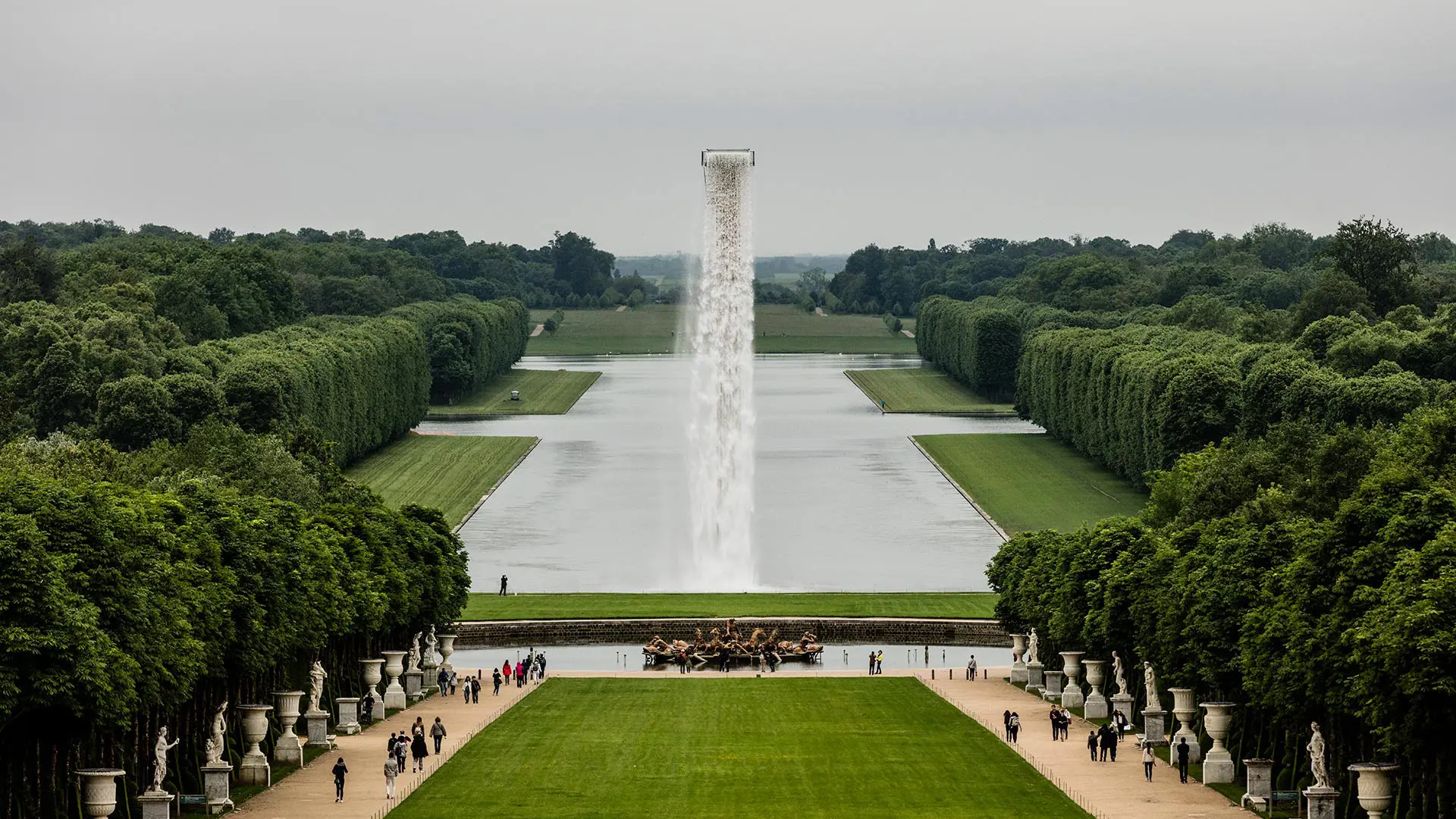 A multifaceted artist who plays with natural elements (water and ice), with the connection between man and nature, and sustainability, in mind
Artist, designer, performer, maître-à-penser, philosopher, ecologist, disseminator, educator… it's not easy to pigeonhole Olafur Eliasson. He was born in Copenhagen in 1967, but has lived in Iceland and Denmark and is now resident in Berlin. His artistic projects are fuelled by multidisciplinary study involving physics, technology and formal sensitivity.
At the root of it all lies the belief in a close, ineluctable connection between man, nature and the world around us. "I realised that we are all fundamentally intertwined," Eliasson told Rivista Studio. "We are united through a multitude of relationships, with other beings, other things, institutions, and the ecosystem. Seeing our lives inextricably interwoven into the web that is our world, shows us that we too are vulnerable and do not have total control over everything. We act and interact in well-defined situations with uncertainty and undefined habits. By collectively exploring the world, I hope that we can make it liveable for every species."
Eliasson came to prominence with his site-specific installation The weather project at London's Tate Gallery in 2003, in which he reconstructed a sun formed of 200 lightbulbs behind a semi-circular screen reflected in a series of mirrors: a natural artifice located in a museum gallery that forced the observer and the object under observation into a close dialogue.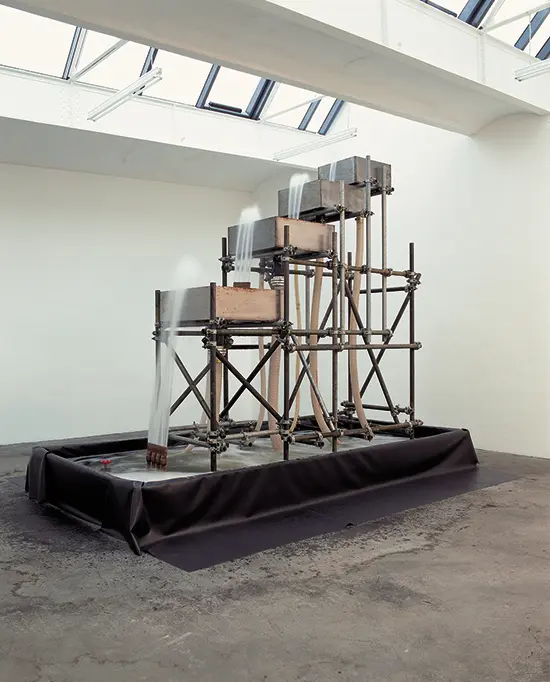 His works are several years in the making, as in the case of Waterfall, a work in several steps, inspired by the phenomenon by which a strong wind blown onto the cascade from a waterfall can cause the water to run from the bottom to the top. After taking 50 shots of Icelandic waterfalls and translating them into The Waterfall Series, (1996), two years later he presented Waterfall at the 11th Sydney Biennale – a waterfall six metres high, fed by a closed circuit.   
The work was completed – but is it really finished? – in 2016, when Waterfall was installed in the Grand Canal along the main visual axis of the Gardens of Versailles. Long and narrow, it is supported by a latticework tower built from yellow steel girders, while the pumps and pipes transporting the water are black. The visible infrastructure of the waterfall calls attention to the constructed nature of both the work itself and the surrounding gardens, while the tumbling water highlights the presence of larger natural forces that play upon this artificial environment: the strength and direction of the wind, the conditions of the light at a particular moment.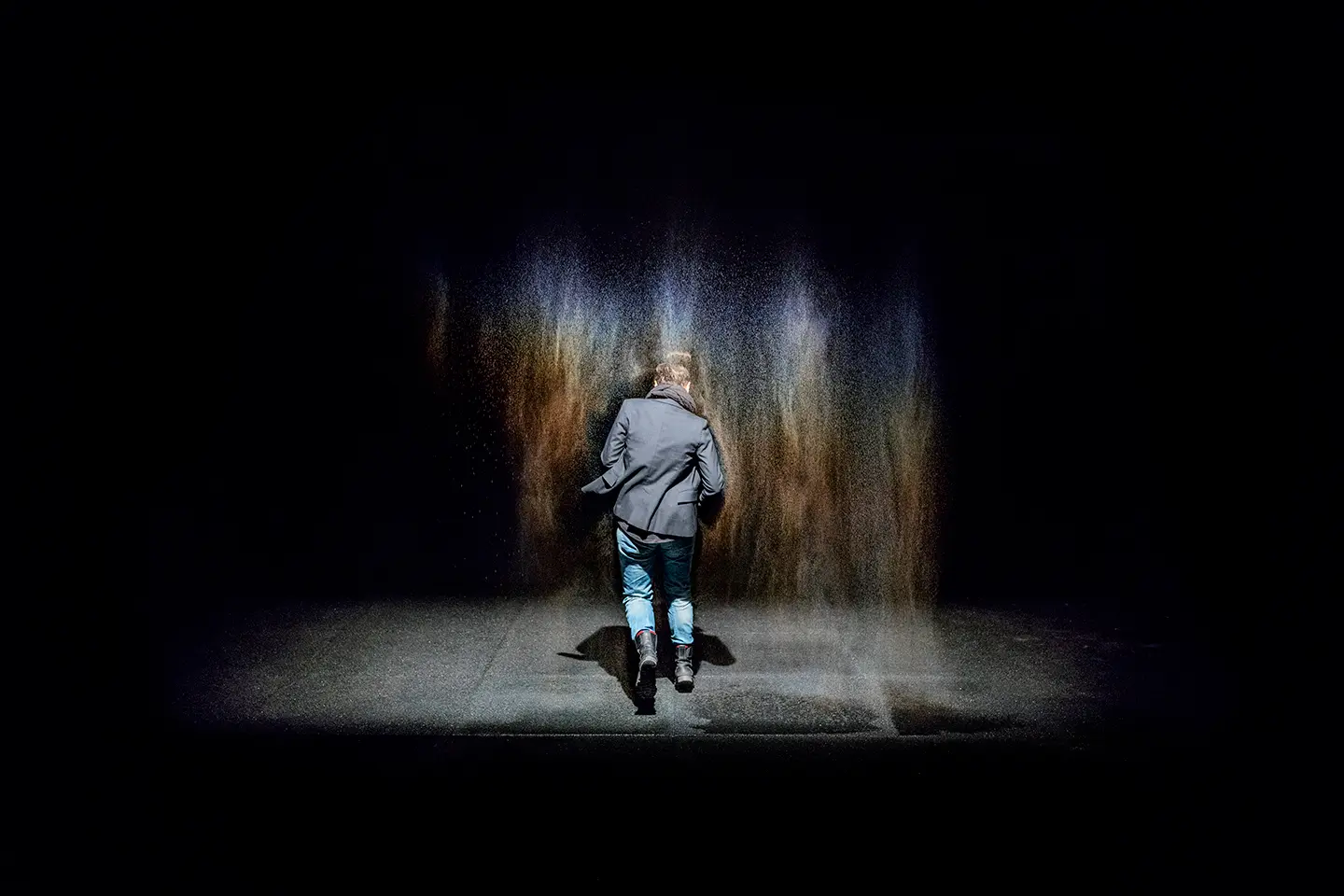 In Beauty (1993), a spotlight shines obliquely through a fine curtain of mist. Since the experience of the visual effects generated by the interaction between the water and the light changes in response to the positions of visitors inside the room, the artwork exists only the coming together of the eyes of the viewer and the objects and is unique to each of them.
The Glacier Melt Series took shape between 1999 and 2019. In 1999, Olafur Eliasson photographed several dozen glaciers as part of his project documenting the country's natural phenomena. This series of photographs formed a work entitled The Glacier Series. Twenty years later, the artist decided to return to Iceland to photograph the same glaciers again. This informed a new work, The Glacier Melt  Series 1999/2019, which brings together thirty pairs of images from 1999 and 2019, which reveal the dramatic impact of global warming on our planet.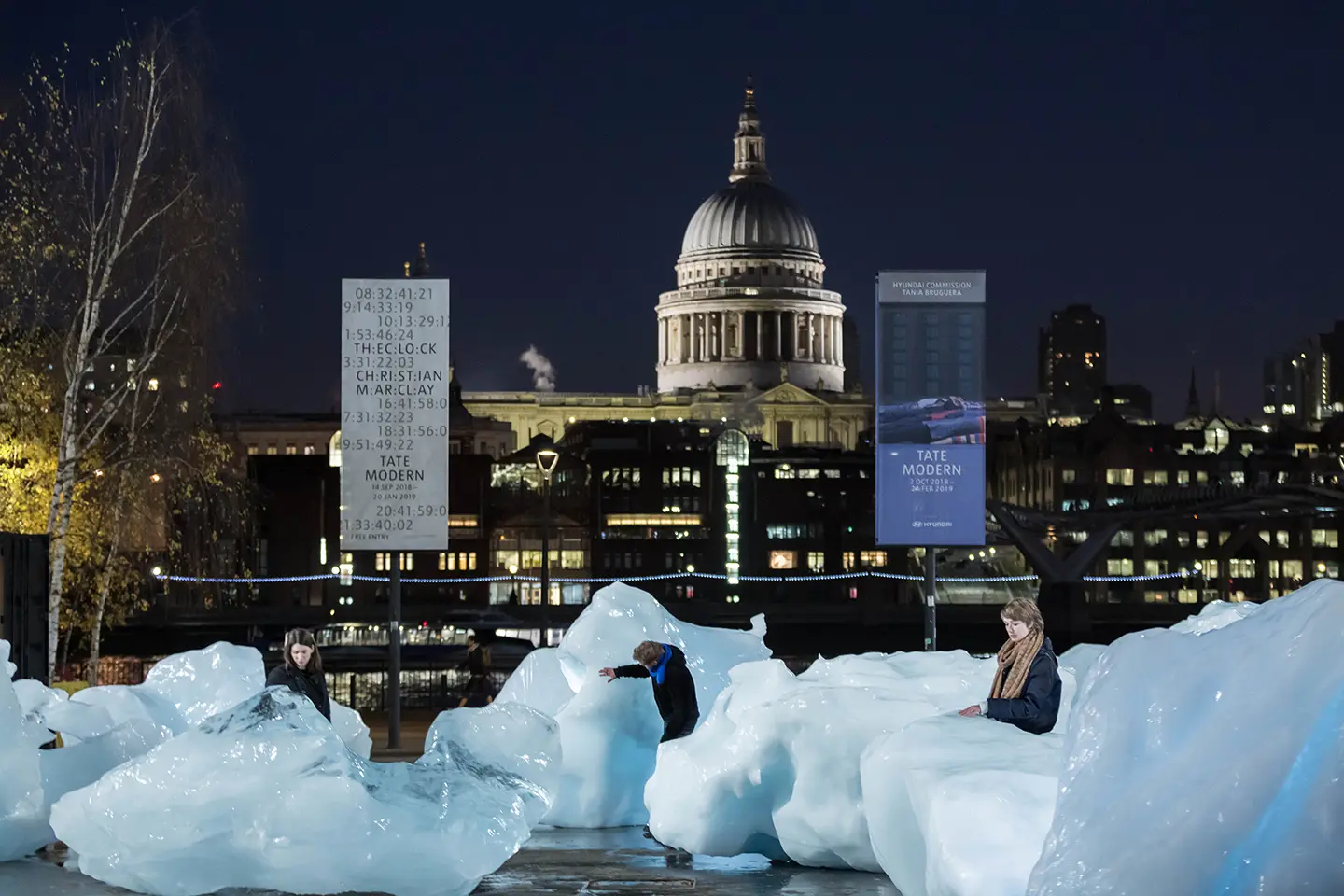 Ice Watch, a joint work with the geologist Minik Rosing, dates back to 2014. Twelve large blocks of ice that had broken free of the Greenland ice sheet were harvested from a fjord outside Nuuk and arranged in famous public spaces – City Hall Square in Copenhagen from 26th to 29th October 2014, to mark the publication  of the UN's Fifth IPCC Intergovernmental Panel on Climate Change report; in Place du Panthéon in Paris, from 3rd to 13th December 2015, to mark the COP21 UN Climate Conference; from 11th December 2018 to 2nd January 2019 outside Bloomberg's European headquarters and in front of Tate Modern. This work also aims to raise awareness of climate change, through a direct and tangible experience of the reality of melting Arctic ice.
Olafur Eliasson sees ice, water and nature as parts of a single system tightly bound up with man and his impact on the environment – it is only by respecting our habitat that we can preserve our future and be happy, along with the other living species. "I used the natural phenomena, extracting them from nature as if it were a toolkit. But I don't necessarily think nature can be interesting without the people who live in it. I'm not a radical ecologist who thinks nature on its own is important in itself, I think it's there for people. But we certainly need to teach ourselves and our children how to protect it. In my work, I'm trying to strike a balance. I do what I do for people, and use nature as a medium, because it is able to speak to an extremely large number of individuals," he said.
A decidedly committed artist, his messages range across ecology and philanthropy, politics and activism,  by way of food culture and food provenance, involving wealthy sponsors such as the former mayor of New York, Michael Bloomberg, and collaborations with the United Nations.
There will be an opportunity to explore this artist further at a solo show held by the Fondazione Palazzo Strozzi which opens in Florence on 22nd September 2022. Curated by Arturo Galansino, the exhibition will be the largest ever held by Eliasson in Italy, treating visitors to a broad overview of works spanning his 30-year career, as well as new works devised especially for Palazzo Strozzi.