Italian Tech Award: the country's future lies in technology and sustainability
Add to bookmarks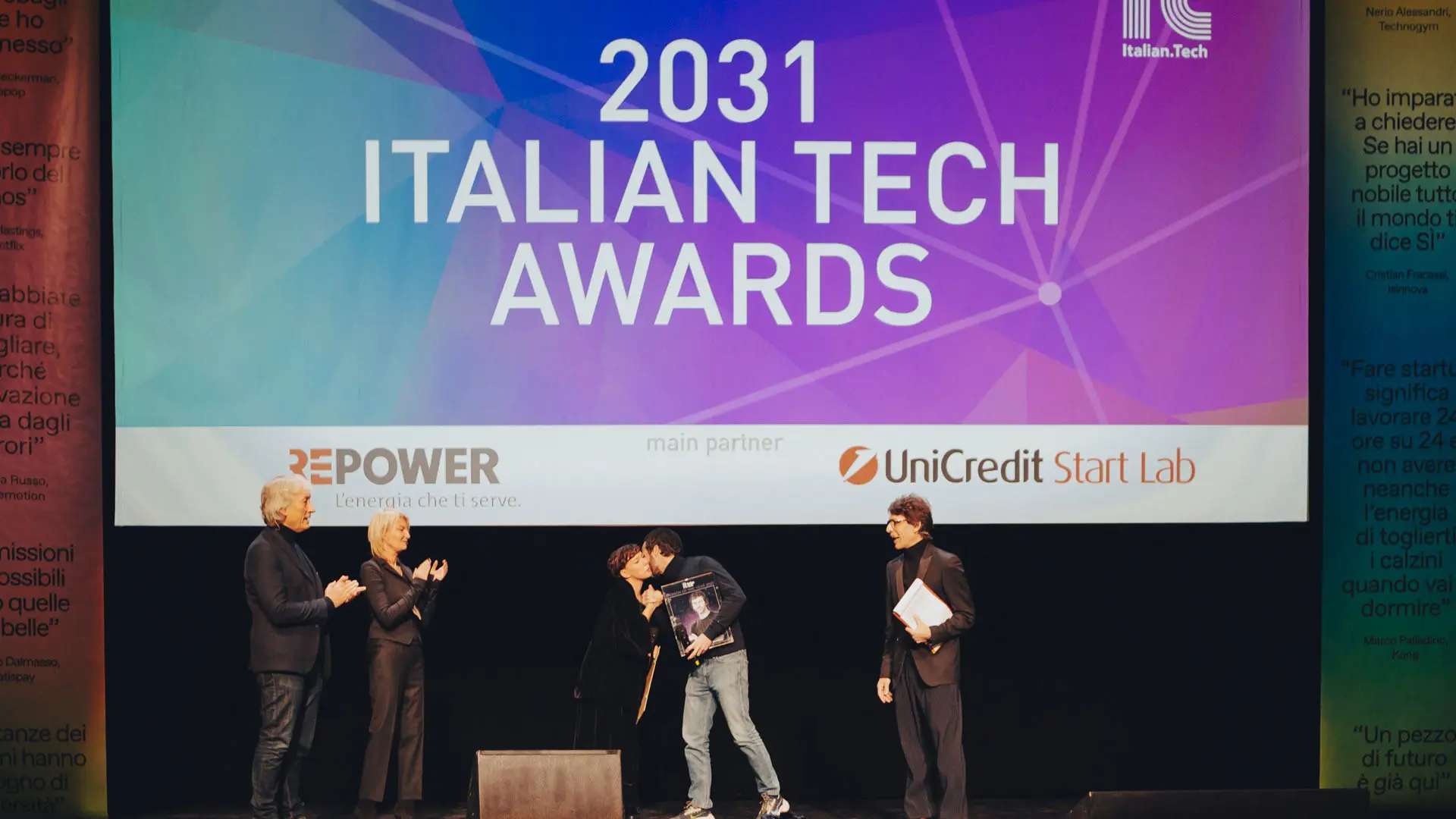 The title of Italian Tech Person of the Year this year goes to Luca Travaglini, whose vertical farm is testament to the importance of technology in supporting a more sustainable future. There were another 11 tech wizards contending for the award, all with equally original, original, innovative and stimulating ideas.  
What is the impact of technology in Italy today? This question informed the 2031 Italian Tech Award organised by the 2031 Association in partnership with Italian.Tech, the GEDI group platform for issues such as technology, the future and innovation. The answer is: a huge one. With candidates whose projects have innovated fields ranging from design to finance and entertainment to information, the event demonstrates the power of technology in putting brilliant ideas into action.
This year's Italian Tech Person of the Year 2021, an award now in its 11th edition, is Luca Travaglini, the co-founder of Planet Farms, Europe's largest vertical farm, which produces good quality, low impact, healthy food just outside Milan.
The award was presented on Thursday 9th December during the final Italian Tech Award ceremony at the Triennale di Milano. "We are facing the highest concentration per square meter of innovation in the. Start-uppers, investors, journalists: an audience that represents Italy because Italy is a start-up nation," said  2031 President Cristiano Seganfreddo, who hosted the ceremony along with the director of Italian Tech Riccardo Luna and Eleonora Chioda, director of Millionaire.
Italy boasts an extremely extensive network of start-ups on its national territory (there were already over 12 thousand in 2020) which looks set to grow given the ongoing success of this competition. Along with the award ceremony, a number of letters addressing the future were read out, signed by brilliant Italian minds such as the astrophysicist Ersilia Vaudo, the architect Stefano Boeri, the author  Paolo Iabichino, the philosopher Leonardo Caffo, UN official Simone Cipriani and the comedian Giada Biaggi.
Luca Travaglini's award is testament to the crucial role of technology in promoting and supporting a more sustainable future and greater attention to the way in which we produce resources. There were 11 other contenders for the award, tech wizards chosen for their equally original, innovative and stimulating ideas which, now more than ever, seem to be bringing a breath of fresh air into Italy's future.
When tech meets design
One of the contenders with the closest contacts to the design world was Enrica Arena, co-founder of Orange Fiber, a start-up that has been producing fabrics made from orange by-products since 2013 used by Marinella of Naples.
Another contender who has made technology into a design weapon is Alessio Lorusso, a 30-year-old Italian who has been building 3D printers since he was 17 and managed to patent Roboze, the most precise 3D printer in the world, completely revolutionising industrial production within the sector.
Another finalist was Fabio Viola, one of Europe's most talented game designers, nominated for his educational games such as Play Alghero, a series of games designed to promote the city's artistic and cultural heritage, and Father and Son, designed for the Archaeological Museum in Naples.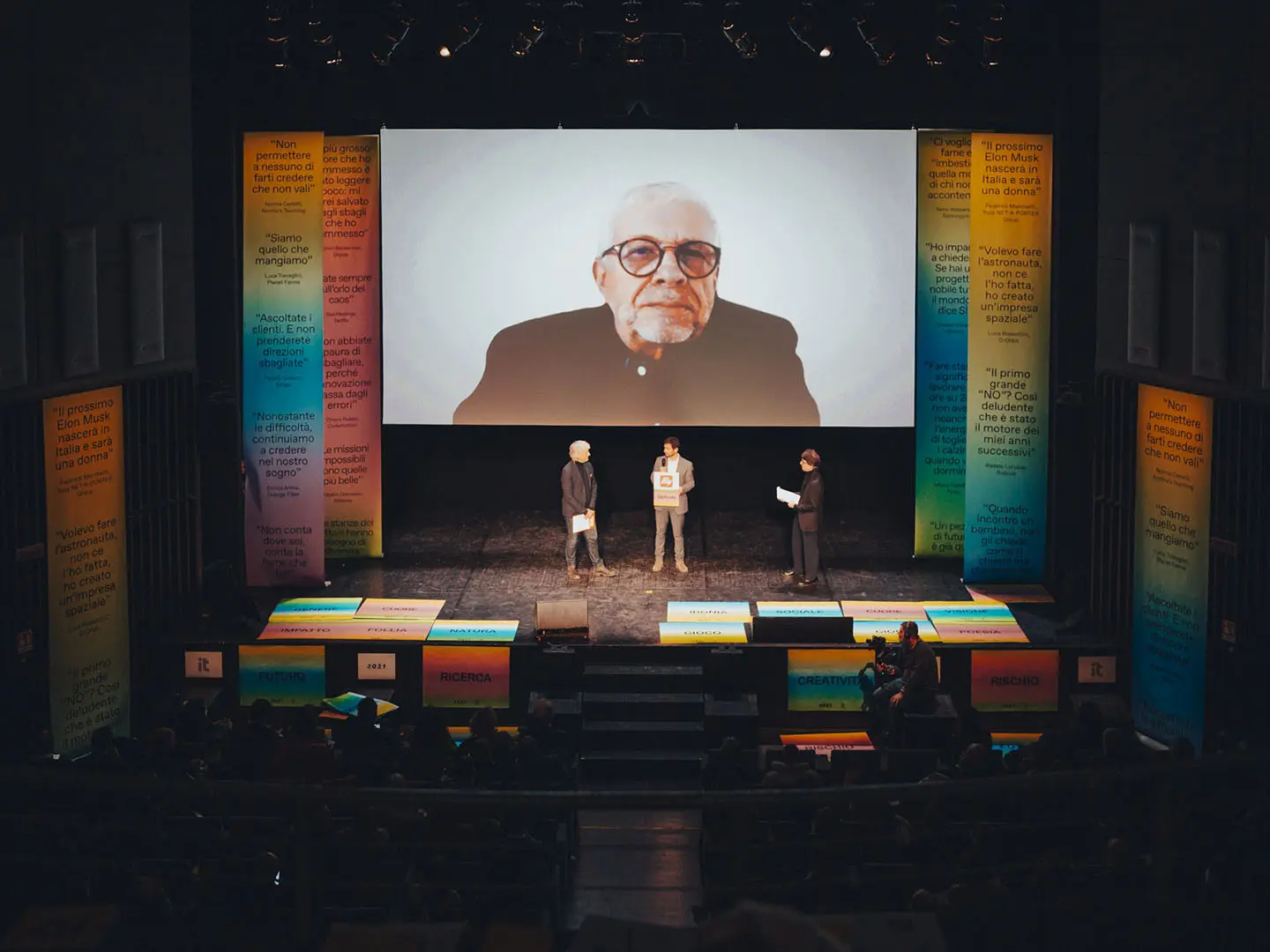 Coming up with digital solutions
If there's any sphere is which technology reigns supreme it's in start-ups, and the awards confirmed that this also goes for Italy. From Simone Beckerman, the father of Depop, the e-commerce platform for vintage clothes that Gen Z is wild about, to Giuseppe Virgone, the entrepreneur who is digitising public administration services with his PagoPa Spa, there was no shortage of founders in the Italian Tech Person of the Year list.
Other jewels in the crown were Simone Mancini, who returned to Italy from Australia specifically to set up ScalaPay, a start-up offering deferred payment solutions for online shopping, and Luca Rossettini who, with a doctorate in advanced space propulsion, launched dozens of satellites into space through his company  D-Orbit.
Technology for entertainment and information
Lastly, it's impossible to ignore the importance of technology in communicating messages, transmitting emotions and educating more immediately, accessibly and amusingly.
Candidates who made this their motto include Norma Cerletti who, after resigning as a teacher in an infant school, started up the YouTube channel Norma's Teaching, where her English lessons have earned her 42,000 followers within the space of just one year.
Other contenders were Khaby Lame, the 21-year-old TikToker with the platform's second most followed profile in the world, and Giulia Galieti, chosen as a Standard Bearer of the Republic aged just 18, for creating a video on Covid vaccination that went viral, both selected for having demonstrated their ability to exploit the new media to get their messages across.
Last but not least was Ambra Sabatini, the Olympic athlete who has continued to run after an accident and garner medals and records thanks to a running-specific prosthesis. Yet another testament to the power of technology to push us beyond our limits.