2022 for Davide Oldani, between cookery, design and warm-heartedness
Add to bookmarks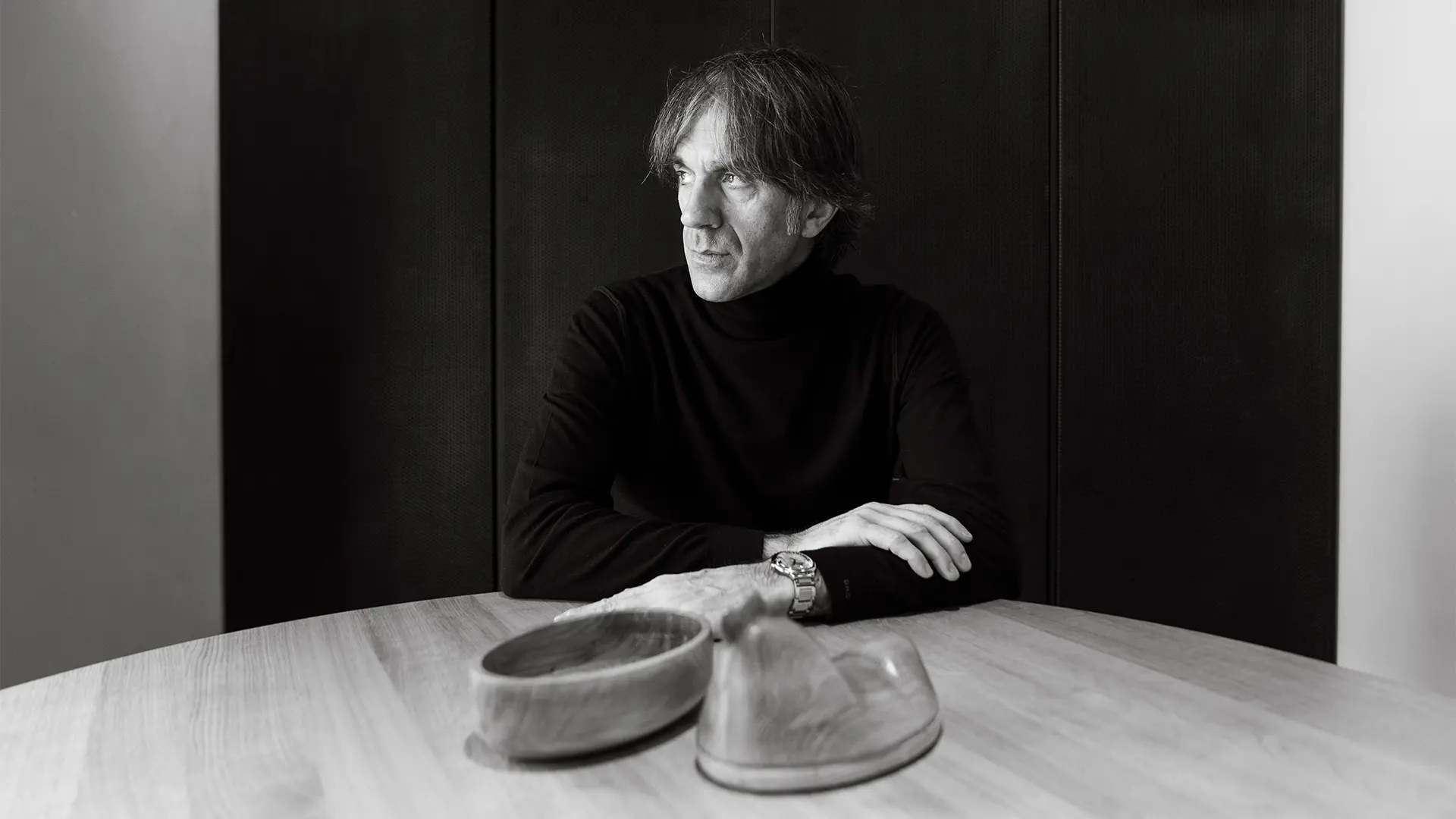 A new collection of accessories for the table, WOO'Ɑ, in partnership with Milesi and the LegnoArredo Training Centre in Camnago, a project for Aran Cucine, a lamp for Artemide, a chandelier with the Henraux stone quarrying company and more comfortable shoes for table servers. The two Michelin star (plus a green one for Gastronomy and Sustainability) chef talks about the novelties of the new year
Davide Oldani goes back to school, or rather to the LegnoArredo Training Centre. How did the  WOO'Ɑ project come about?
Sometimes you become involved for ephemeral reasons, at others it goes deeper. Milesi got in touch with me during the pandemic and it seemed to have nothing to do with our sector. However, distancing and the need to wear masks gave rise to the issue of sanitising the tables, which I had already engaged with. I discovered a world that really chimes with both my and the D'O youngsters' approach to sustainability. I accepted immediately despite not knowing what the outcome would be and despite some concern over making one-off pieces. In fact Marco Buttafava, Italy Wood Coatings Director at Milesi, was right because now, two and a half years on, I've definitively solved the problem of sanitising wooden tables. Then when we held the press conference at the Assolegno Training Centre, I discovered a parallel universe to my own with which to join forces, and which I hadn't come across before
Pure craftsmanship with added technology and a youthful mentality, helmed by Luigi Mettica, director of training at the LegnoArredo centre and the teachers Francesco Chinellato and Ruben Sagone, with whom I tackled the project. I fell in love and got the idea for designing a few pieces that I had already wanted to create but hadn't known where to have them made.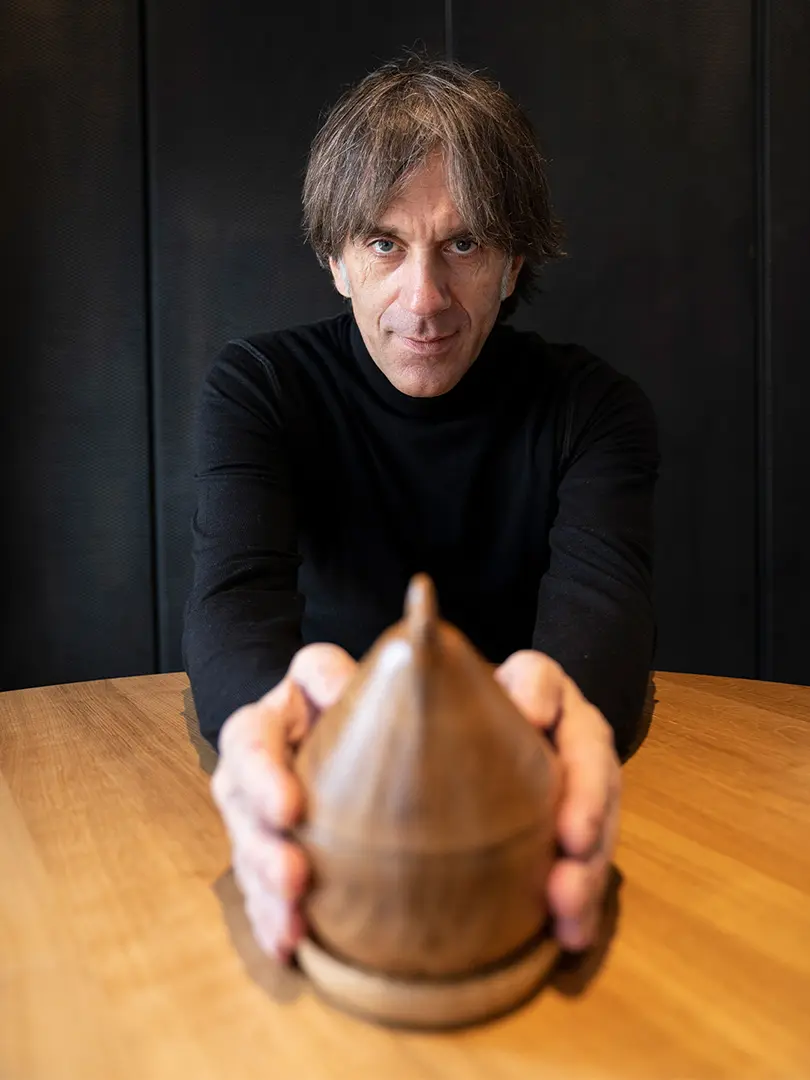 I was usually involved with a craftsman with whom I unfortunately encountered problems relating to timeframes, time scales and work volumes – a deep-rooted and not entirely serious attitude that often  builds up, while the students and I shared a reciprocal admiration. You said something, it was done. Said another thing, it was done. And so on. We created 6 or seven pieces of furniture, it all goes ahead like clockwork; now I'd like to create some new tables, still one-off pieces, identifiable with D'O. 
How does your partnership work?
There's a lot of seriousness, shaking of hands and looking each other in the eye. Everyone brings what they can, mine is my knowledge of dining tables and they, along with the designer Attila Veress, their knowledge of design: that's what informed the table.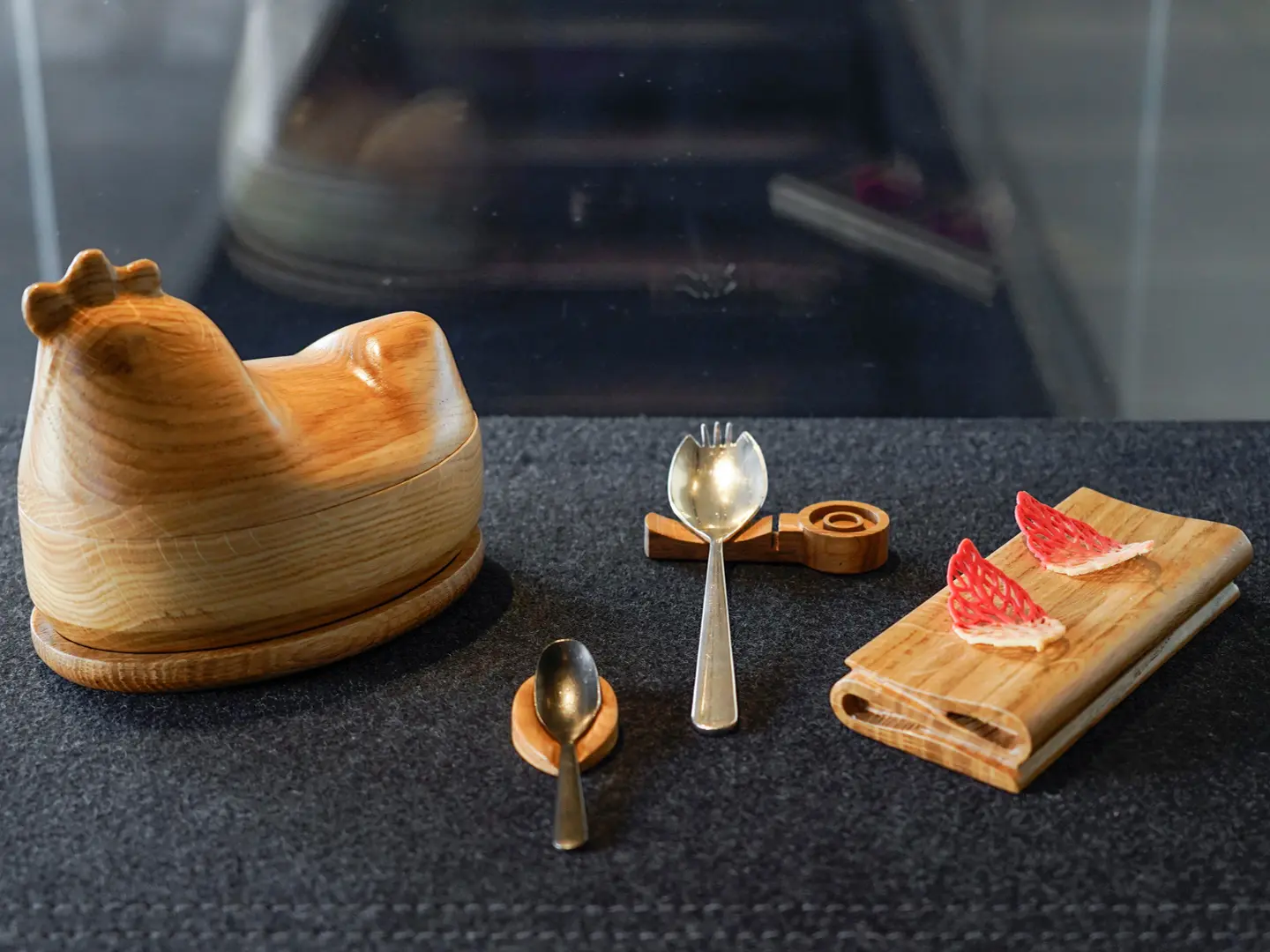 When you opened the new space, also in Cornaredo, you took on Lissoni who had different ideas about having higher tables.
Precisely! We can't go on eating off tables 72/74 centimetres high as we did 40 years ago, the height needs to be at least at 80. Good manners dictates it: sitting up straight at table, not slouching – these are also things my father kept telling me. All this has been put into practice in my Pop kitchen. 
Objects for eating and cooking with: how far have we got? A reflection on the relationship between innovation and tradition.
In actual fact, I didn't look around me or seek inspiration. My design derives from observation. Being comfortable before eating is crucial. If I put gold onto your plate but you have to sit uncomfortably while you eat it, something's not right. I welcome people into my world, make them feel comfortable in every way. It all starts the moment you arrive, with a smile, then from the moment you sit down and then the food comes later.
Is there any particular instrument that's a constant presence in your kitchen?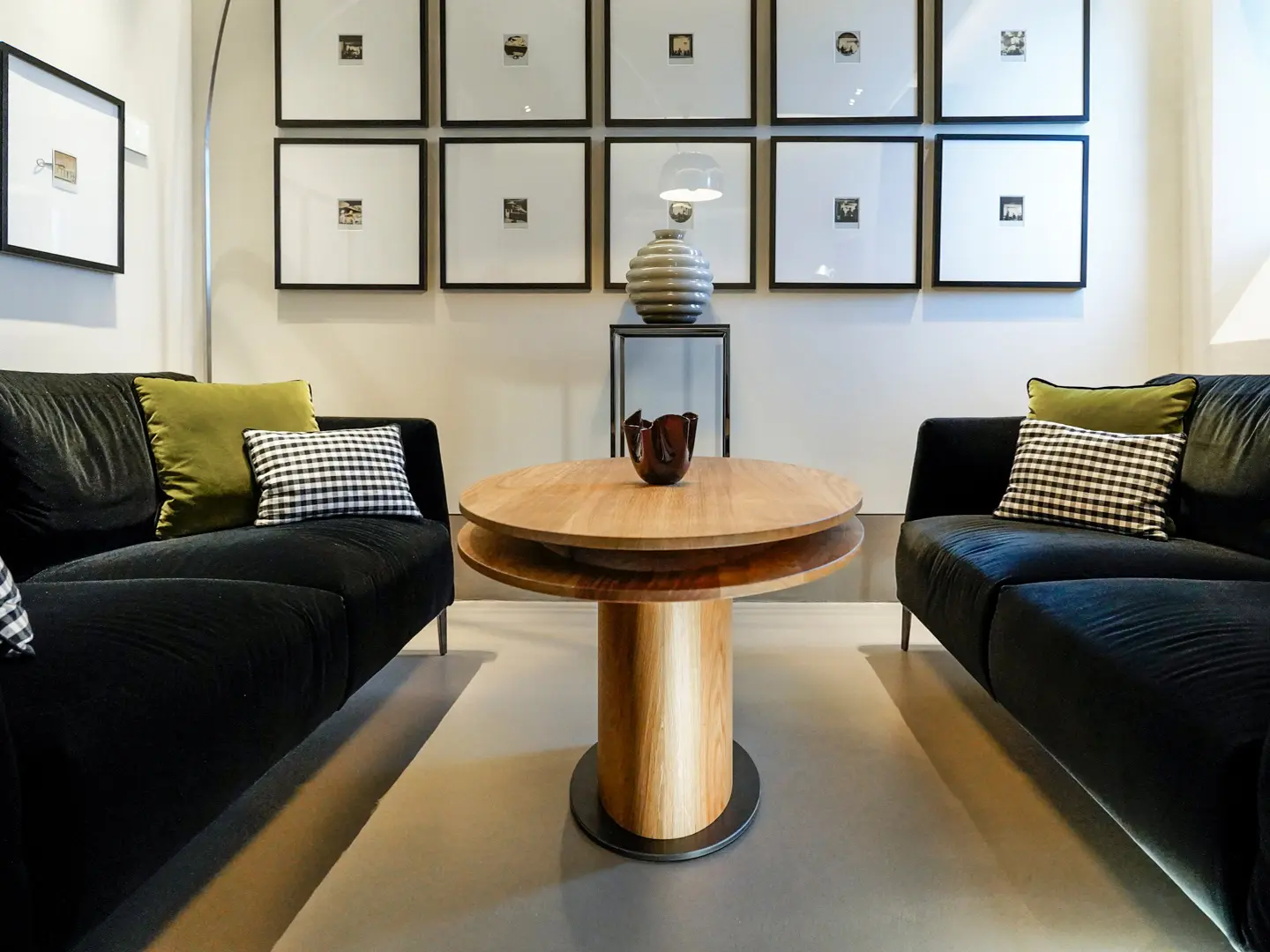 You've talked about a reciprocal falling in love with your young students. What advice do you have for young designers wanting to specialise in food-related design?
They are young carpenters, I am a cook. 
They don't need to know about food, but about the usefulness of the things they're designing, just as in my case I don't need to know about design, rather how comfortable people are when they sit down to eat. 
I think the best advice is to try and be professional in the best possible way.  That's why I think they need to familiarise themselves with different sorts of wood, with technology and also with manual skills. 
The same goes for marble, and we have designed a marble chandelier with Paolo Carli and Attila Veress that embraces technology in cutting the outline of the marble on one hand and the artisan finish on the other, which puts the emphasis on the craftsmanship of the product.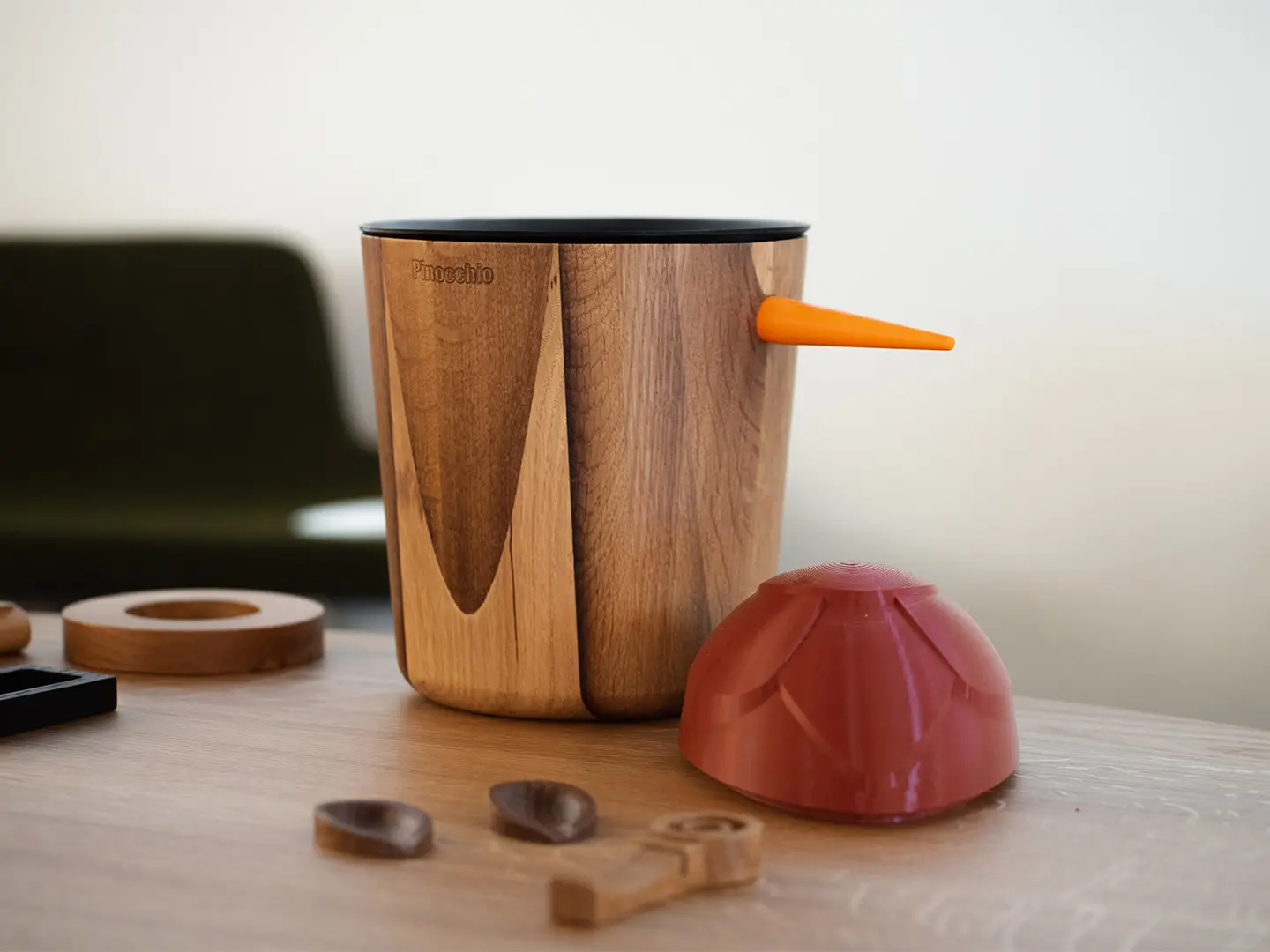 A green star. Davide Oldani is a green ambassador. How important is sustainability?
It has always been important. The need for it may seem different, but that's just on the face of it, because it's the same as 40 years ago when I sat down at table while my mother cooked with seasonal produce to feed her family sitting politely round the table. 
It's still the same: we are looking for quality with the circular economy, sustainability and we want to be comfortable. Good manners are the bedrock, that's how we become innovative. 
Obedience is one of the pillars of the Pop kitchen.
It's one of the five tenets of the chef: abiding by the rules, the reasons, the masters of yore. To paraphrase Virginia Woolf, we should also bear in mind that everything starts with food: one cannot love well, think well, work well or design well – I've added that bit – if one hasn't eaten well.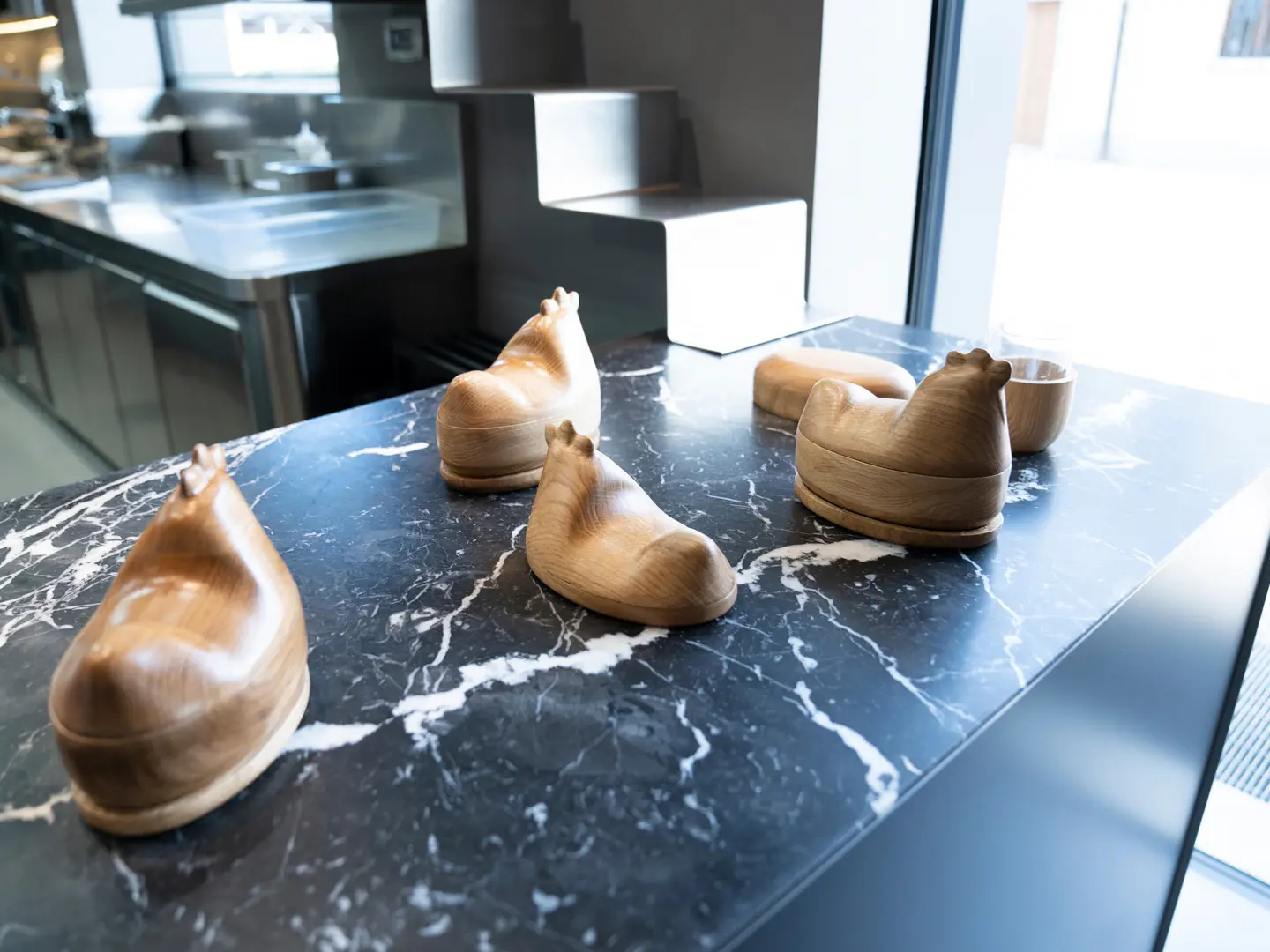 Aside from continuing with the products for the table along with the training centre, we are designing shoes that will make for a softer tread during service. Then, there are other concepts I'd like to embark on: a laboratory and a restaurant in the square. Also a kitchen designed by Davide Oldani in collaboration with Attila Veress for Aran Cucine and the Bontà lamp for Artemide. Basically, a 2022 full of different things.