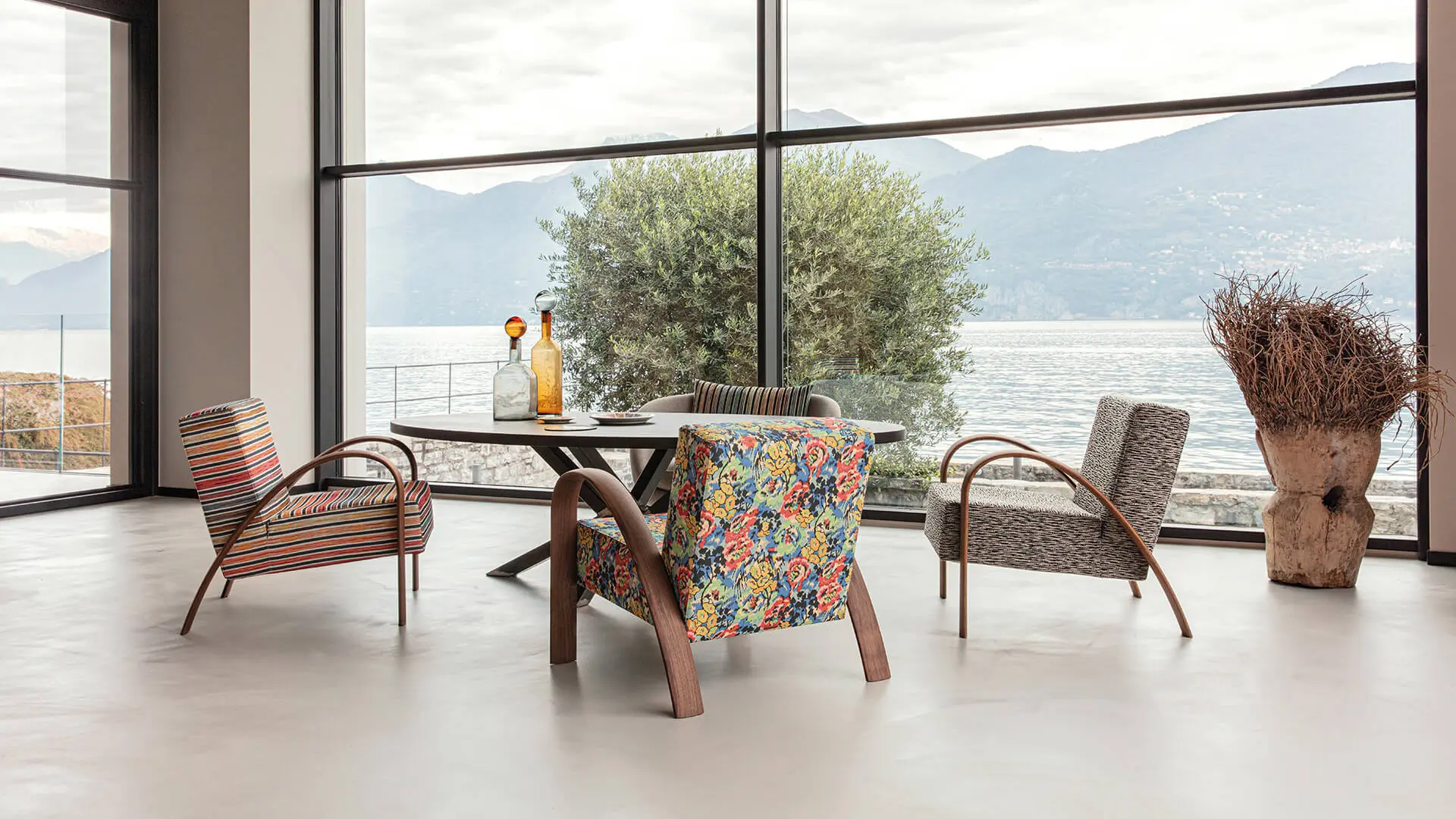 The Italian fashion house unveils its latest creations
Rosita Missoni, matriarch of one of the core Made in Italy brands tells the Indian magazine STIR about the new MissoniHome collection, created with those who want to rework their domestic space with a choreographic touch in mind.
STIR talks to the matriarch of the Italian fashion house Rosita Missoni about the Missoni Home line, comprised of vibrant fabrics and cheerful furnishings, and – in particular, about her idea of home. "The home is alive. It is constantly evolving and never finished," says the renowned lady of fashion and owner of the acclaimed Missoni fashion house. In an exclusive interview with STIR, she discusses her great passion, the MissoniHome project, and the latest 2021 collection: a continuum of simply formed geometric elements, brightly coloured, conceived with style and composed of functional layers. As the world closed down last year and then gradually reopened, we have seen an upsurge in people keen to renovate and embellish the space in which they now find themselves spending greater amounts of time – home. The collection is a direct response to this need, with stunning furnishings, rugs, furniture and other accessories bursting with specially contrived colours guaranteed to raise a smile. The MissoniHome project, which she has personally curated since 1997, represents the philosophy and shared vision of the original brand, that she and her husband Ottavio have made into a global phenomenon.
Credits
Original test: Jincy Iype
Photos: courtesy of MissoniHome
Magazine: Stir World
Published by: STIR Design Private Limited