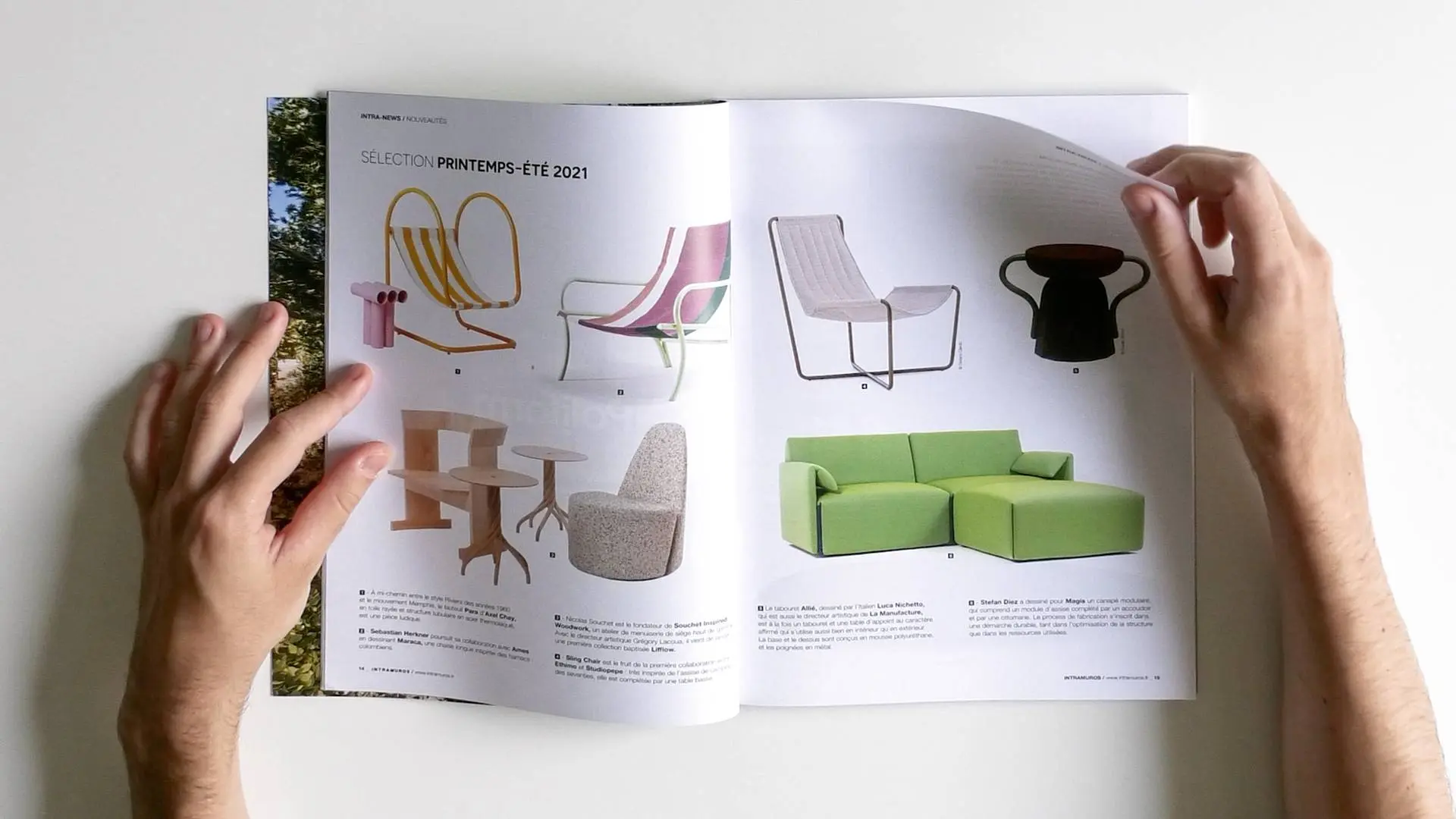 A green call to the design community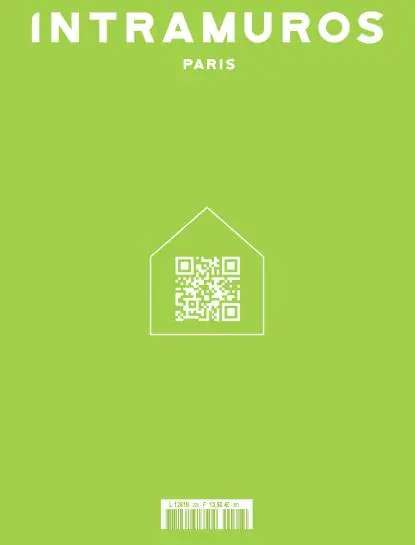 A very special "green" issue of the French magazine Intramuros questions the responsibilities and influences designers have in steering the ecological transition of today's society. "... the beauty of projects also lies in the unexpected," says Nathalie Degardin in her editorial letter to readers, detecting fundamental movements and a redefining of the exploitation of the planet's material resources.  
 "The pandemic has highlighted some of our limitations, but it has also reinforced our capacity for resilience and reactivity, a beautiful jigsaw of creativity. The world at a standstill has revealed our desires and our thoughts, even more than our desires, the need to enter a time of transition. A fundamental movement is taking place and redefining the frameworks for harnessing our resources. More than ever, these last few months have been marked by a powerful 'green call'" says Nathalie Degardin, editor in chief of the French magazine Intramuros in her editorial letter. This issue of Intramuros tackles the question of how the design community is responding to the need for industry to make an ecological transition towards more sustainable production and greener living. Education plays a key role in raising the next generation of young designers who experiment with biomaterials, discover new ways of reusing materials, and come up with solutions and products which might in fact also be desirable. "Emancipated, in the search for solutions in short supply chains, in listening to society's aspirations for other ways of consuming, inhabiting, and simply living." The special "supersalone" Salone del Mobile event curated by Stefano Boeri, takes important steps in this direction: with circularity and sustainability uppermost, all the materials and components used in the installation have been devised to be dismantled and reused. New habitats, intuitive and collaborative architecture, sustainable footprints and responsible research are just some of the key points of this fantastically green issue.  
Credits 
Original text: Nathalie Degardin 
Photo: courtesy of Intramuros 
Magazine: Intramuros 
Publisher: Societe Dantès sas – Intramuros Group