The New ADI Design Museum as seen by the prizewinning architects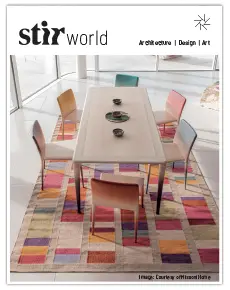 More than 350 projects have won the award in the over seventy years it has been running, with around 2,000 more receiving an Honourable Mention. These projects are now held in the Historic Collection of the Compasso d'Oro Award. India's Stir World magazine has contacted some of the designers and architects previously selected for this prestigious prize, who reflect on the collection in its new home, the ADI Design Museum, which opened in Milan on 25th May.
Since the institution of the prestigious Compasso d'Oro award back in 1954, it has, in many ways, been the pinnacle of recognition within the domain of industrial design, with its genesis attributed to the mind of prominent Italian architect, Gio Ponti. Previously organised by Milan's Rinascente department stores, it was later donated to the Association of Industrial Design (ADI), which has been organising it since 1958. In the following six decades, 350 award winners and 2,000 Honorable Mentions have subsequently become part of the Historical Collection of the ADI Compasso d'Oro award – a dedicated repository of the winning products. Ron Arad, Marc Sadler, Roberto Palomba, Jean Marie-Massaud and Mario Trimarchi share rare insights of their winning works to be exhibited at the ADI Design Museum in Milan.
Credits
Text: Jerry Elengical
Photo: Martina Bonetti
Magazine: Stir World
Publisher: STIR Design Private Limited