See you next year!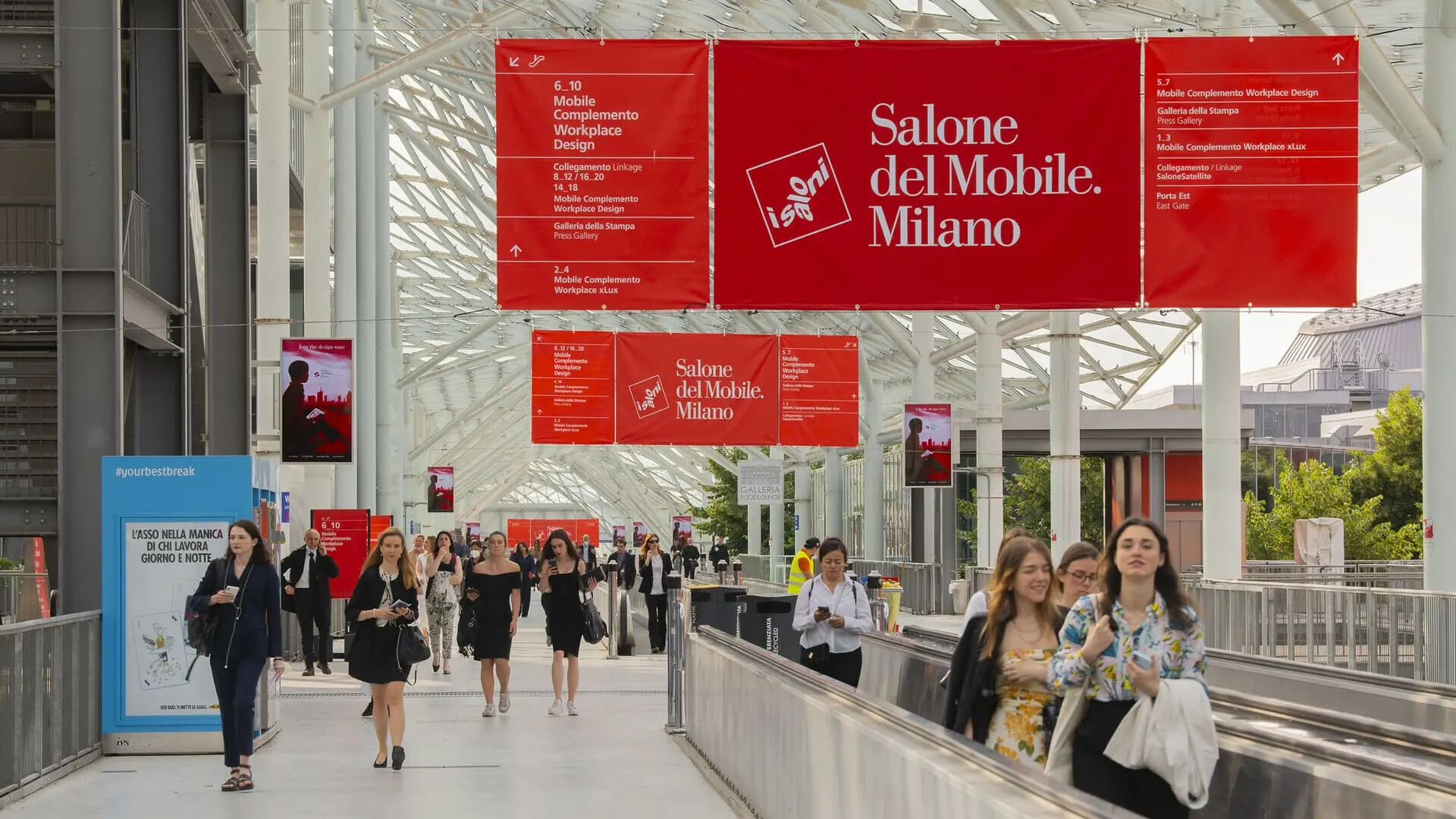 The 2022 edition of the Salone del Mobile.Milano has ended, appointment in 2023 from 18 to 23 April for the 61st edition!
The 60th Salone del Mobile has come to an end after an exciting week that offered plenty of food for thought about what people are calling the new concept of living. The halls and events at the Rho Fiera Milano trade show precinct were teeming with exhibitors, journalists, architects, interior designers, design professionals and design fans of all ages, lapping up the opportunity for discussion and sharing. It's a huge and constantly growing community.
This edition featured the biennial events EuroCucina, the kitchen show, and Salone Internazionale del Bagno, the bathrooms one, which next year will hand over their spot on the lineup to Euroluce, the lighting show also held every two years. The installation "Design for Nature", curated by Mario Cucinella, looked back over the history of designs that in many cases helped transform our lives; two exhibitions showcased past winners of the Compasso d'Oro Awards "DESIGNin the Kitchen" and "DESIGNin the Bathroom", taking visitors on a fascinating journey into the meaning of sustainability. Two cross-cutting concepts clearly underpin every decision, including those made at a production level, i.e. sustainability and human well-being, both of which are at last back where they belong, at the heart of the creative design process.
To retrace the highlights of the event, click on Salone del Mobile 2022 Report, and check out all the reports from Milan from Italian, European and International magazines. The appointment is for next year, 2023, when the 61st Salone del Mobile will open its gates again from 18 to 23 April!