Salone del Mobile.Milano and STIR present the "Design Voices" podcast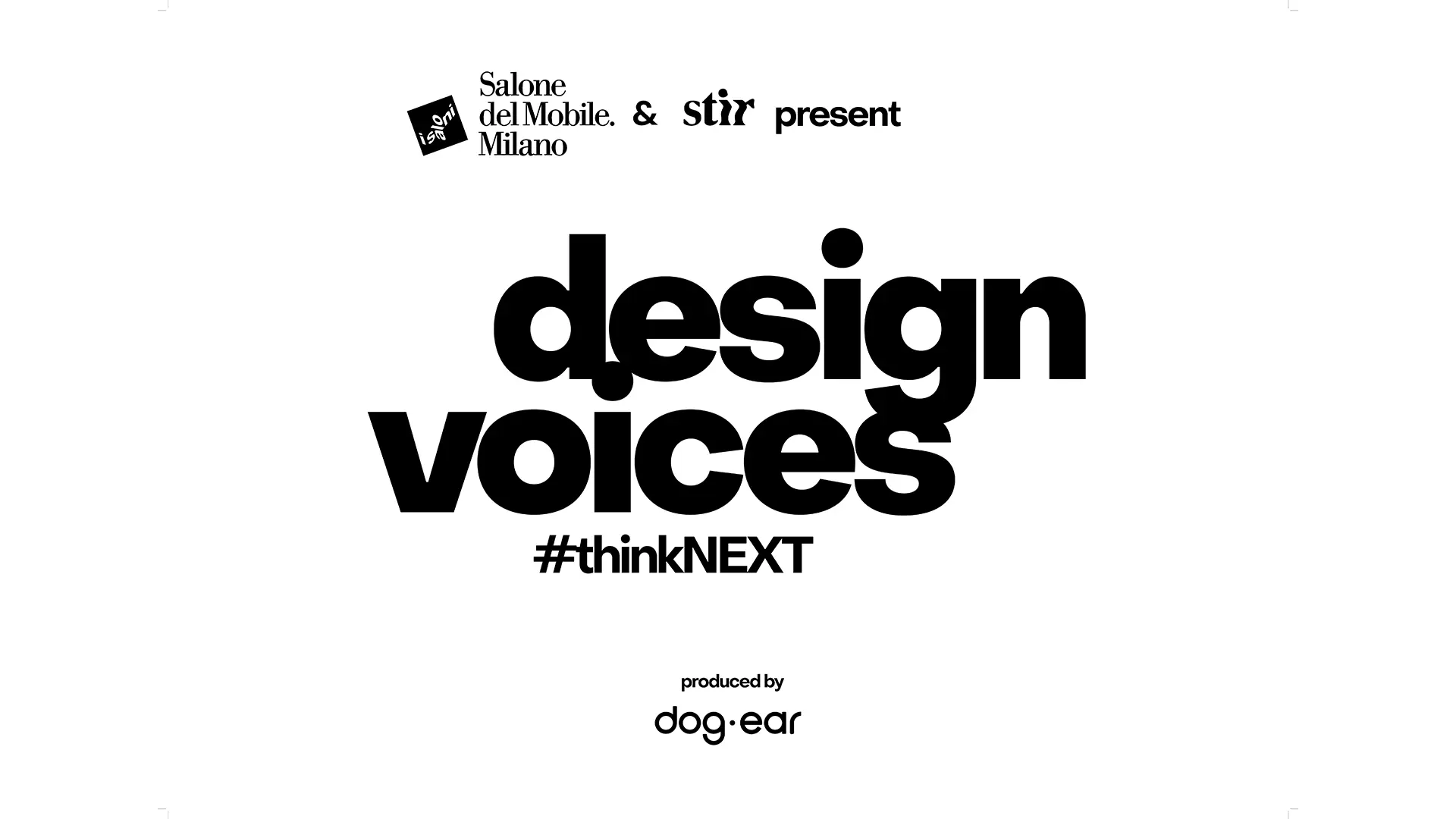 A challenging dialogue with the contemporary design leaders to narrate the world of creativity. It starts today, in Milan, in occasion of the opening of the Salone
As anyone that has been there knows, Salone del Mobile.Milano is an incredible concentration of leading players in the design world. We're here together to celebrate the 60th anniversary and to amplify all the ideas coming from international cultures and experiences. 
The moment we are living in is full of challenging opportunities, and only a continuous exchange of thoughts and ideas will help to define what comes NEXT. And that's why we want to bring all of these diverse voices and important ideas to you. Inclusion, innovation, sustainability, creativity and economy are strategic keywords of the revolution that's already in the works, and we are here in Milano to meet the makers of this future.  
We strongly believe that sharing different points of view and active dialogues are crucial for a greener and more equitable future. So: let's meet the Design Voices! STIR and Salone del Mobile.Milano in collaboration with Dog Ear will guide you on a journey with the most important players and voices from the fair and the design community. It doesn't matter if you are far away from the exhibition: we will post daily highlights bringing you the very best of the on-site buzz from the heart of the global design village. You'll also hear extended interviews with the world top's creatives.  
So Let's #thinkNEXT with these Design Voices, welcome to our podcast from Salone del Mobile!