Salone del Mobile.Milano 2023: new developments for the outdoors
Add to bookmarks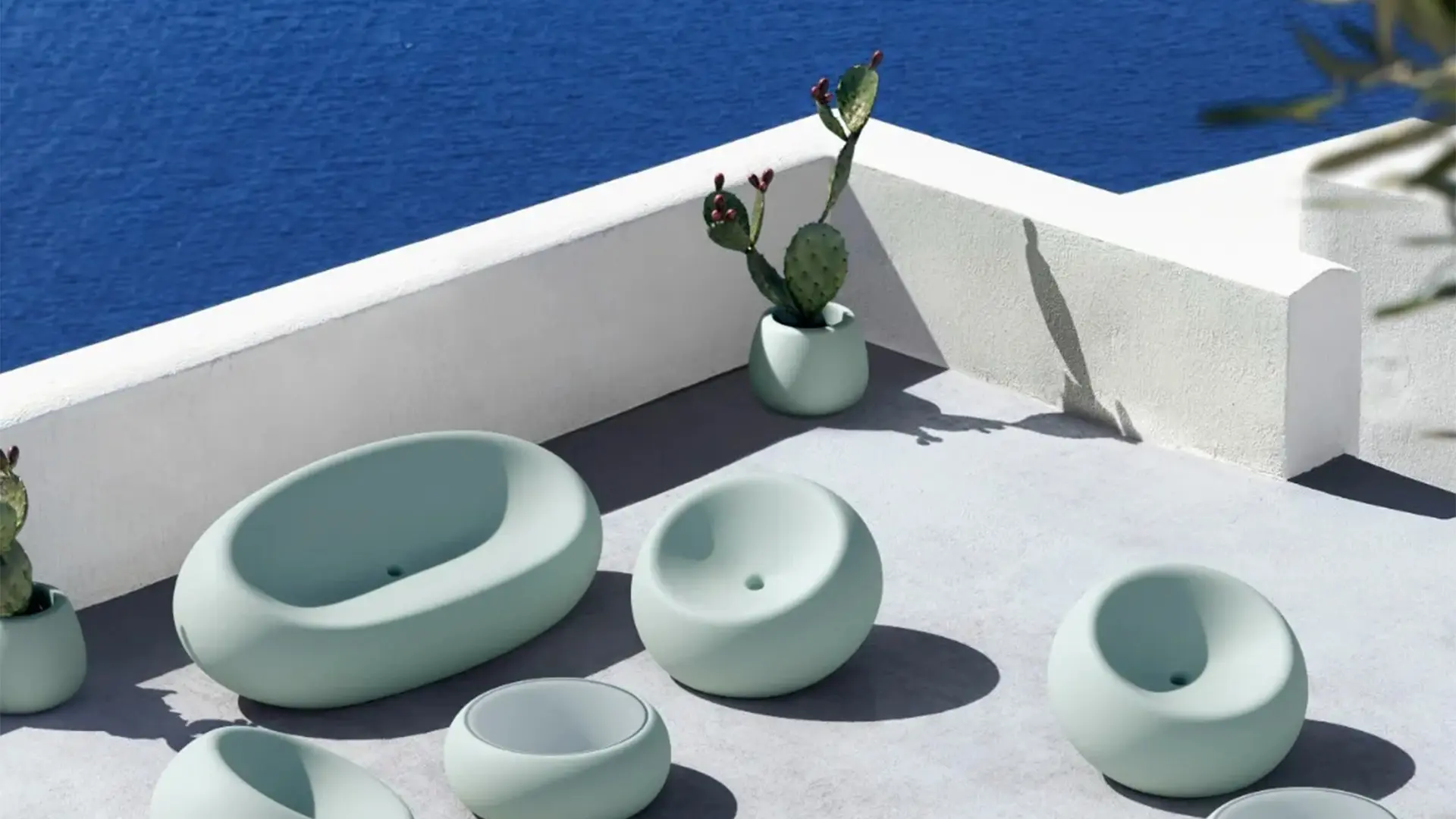 Generous seating, welcoming sunbeds and state-of-the-art gazebos for enjoying the outdoors
The new outdoor products unveiled at Salone del Mobile.Milano 2023 share a common language, seeking absolute comfort for enjoying relaxing breaks in the open, conjuring up soft, spontaneous conviviality. Many of these solutions were originally created for interior design. For the outdoors, they were revisited using materials suited to the open air while retaining an indoor style, in the now-established trend of erasing the boundaries between "indoors" and "outdoors," cancelling out a demarcation line to create conceptual living with instinctive relations to the landscape and surrounding architecture.
Seating and sofa lines have expanded to become generous and enveloping spaces in soft, irregular shapes with curved backs, along with sculptural volumes suited to any space, from public venue to private residence, poolside or furnished terrace. Catering to a desire for more nature-inspired living, these forms are adapted from and draw on living elements such as cells viewed under a microscope dividing and recomposing, for example as freestanding sofas in modular blocks. Water-repellent, fire-retardant, environmentally sustainable materials include 100%-recyclable aluminium, timber, and teak from controlled plantations that comply with strict reforestation procedures. 
A complement to this is a new generation of accessories and gazebos, featuring motorized pergolas that leverage smart, silent, home automation systems, wall element lighting systems that form murals of light, and carpeting that reprises craftsmanship, interpreted using innovative materials.