Salone 2023: interior design ideas inspired by everyday life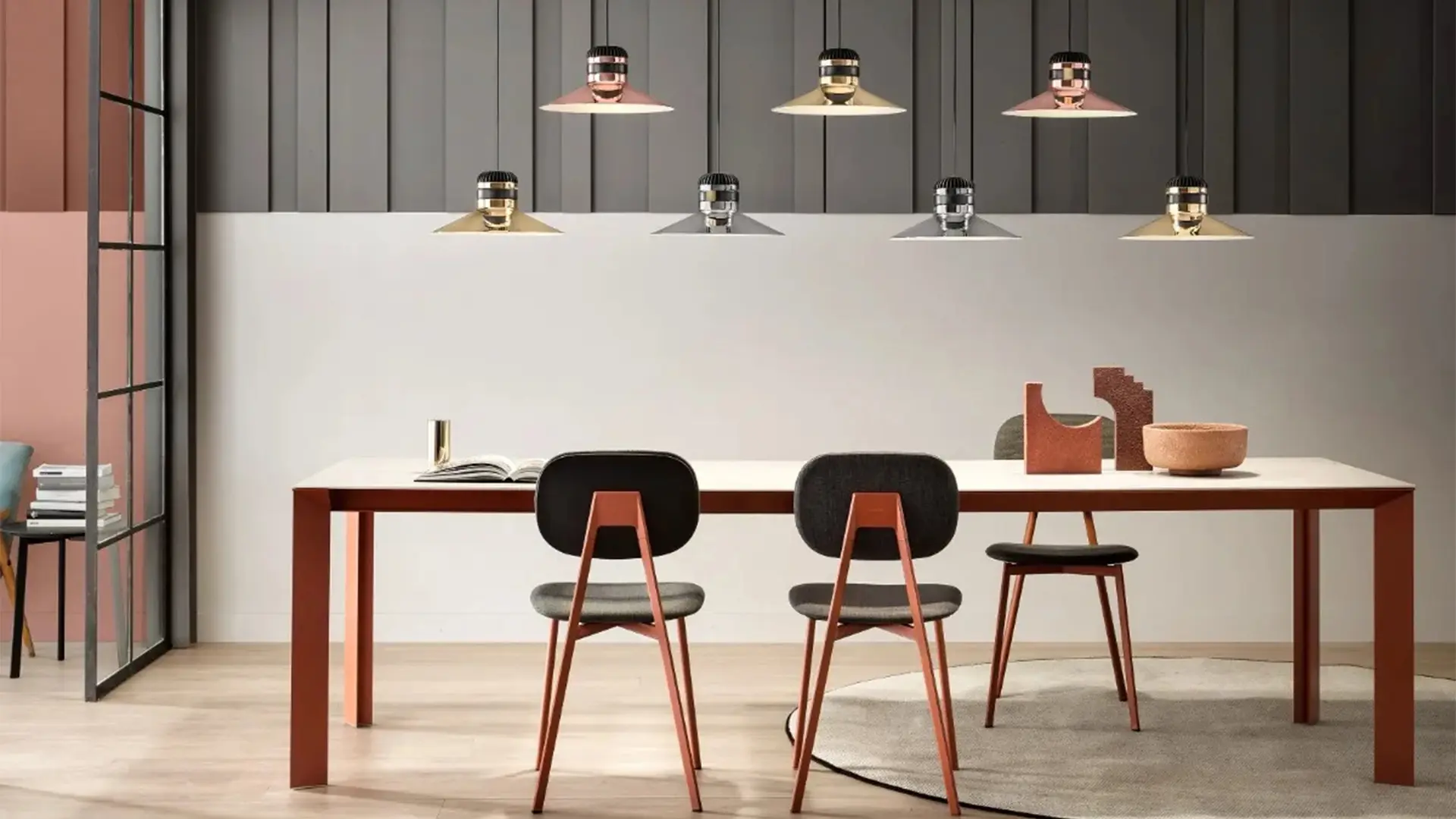 Lighting, sofas, seating and storage offer reassuring design with comfort in mind
The home transformed, ever more cozy and relaxing. The latest Salone del Mobile.Milano 2023 home interior design developments convey a narrative based on family memories and habits, conjuring up environments where comfort reigns, alongside elegant atmospheres in which the ultimate goal would appear to be to banishing worry, anxiety and frenzy from the home.
From lighting and sofas to storage units and bookcases, softness and gracefulness lead the way through 1950s-style divas and spotlights, gently reinterpreted industrial warehouse lighting, a tray of chocolates, car bumpers.
Sometimes in surprising materials, cleanliness-inspired design eschews all aesthetic details beyond the essential: in lamps, leather next to steel; in seating, metal structures take a star turn; in bookcases, steel walls conceived to be supported by curving structures. The search is on for ergonomics and eclectic usage that render furniture comfortable from the moment it is chosen.