The r-evolution, pop and artistic commitment of PJ Natuzzi in the family brand
Add to bookmarks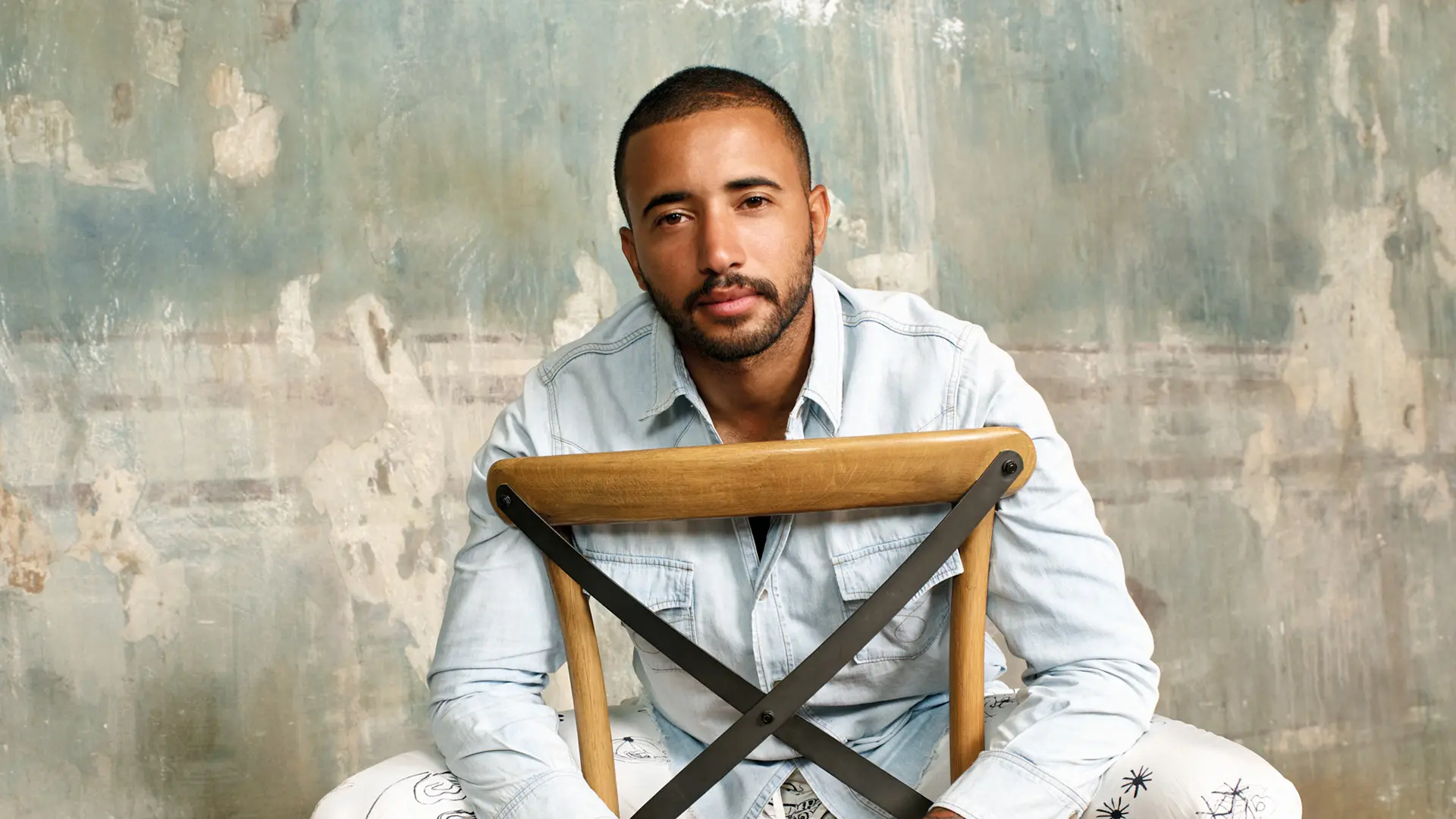 A new collection that is both fit for a king and a fitting response to the changing patterns of everyday life
At last September's design week, Natuzzi Italia showcased a collection that practically changed the rules of the game. The wide-ranging  collection encompassed major names from the world of contemporary design. Looking for people capable of conceiving ideas  for the 'new normal,' the company went straight to the best in the business: Formafantasma, Sabine Marcelis, Elena Salmistraro, Marcel Wanders Studio, Patrick Norguet, Lorenza Bozzoli, Marco Piva, and Massimo Iosa Ghini. "The Circle of Harmony. Live the Transition " is the theme and title of the collection. Pasquale Junior Natuzzi, born in Bari in 1990, is the third son of Pasquale Natuzzi, founder in 1959 of the Apulia-based eponymous company, which has been listed on Wall Street since '93. PJ, a young man with clear ideas on how to revamp or, to use his own term, "r-evolve",  the brand, is currently Chief Creative & Marketing Officer, Regional Manager Emerging Markets and Global Business Contract Channel Director of the company, as well as a member of the General Council of Federlegno, and head of the Federlegno Sustainability Task Force. "In my years in the company I have travelled a great deal and established contacts with the worlds of art, fashion and the creative industries in general. I have developed relationships with creative people and made them part of the Natuzzi ecosystem," PJ told me when we met. "The Circle of Harmony is all about bringing these elements together in a way that evolves the brand and offers a fresh perspective, but without altering our  DNA. There will always be someone making a great sofa, but I want to do something quite different," he explained.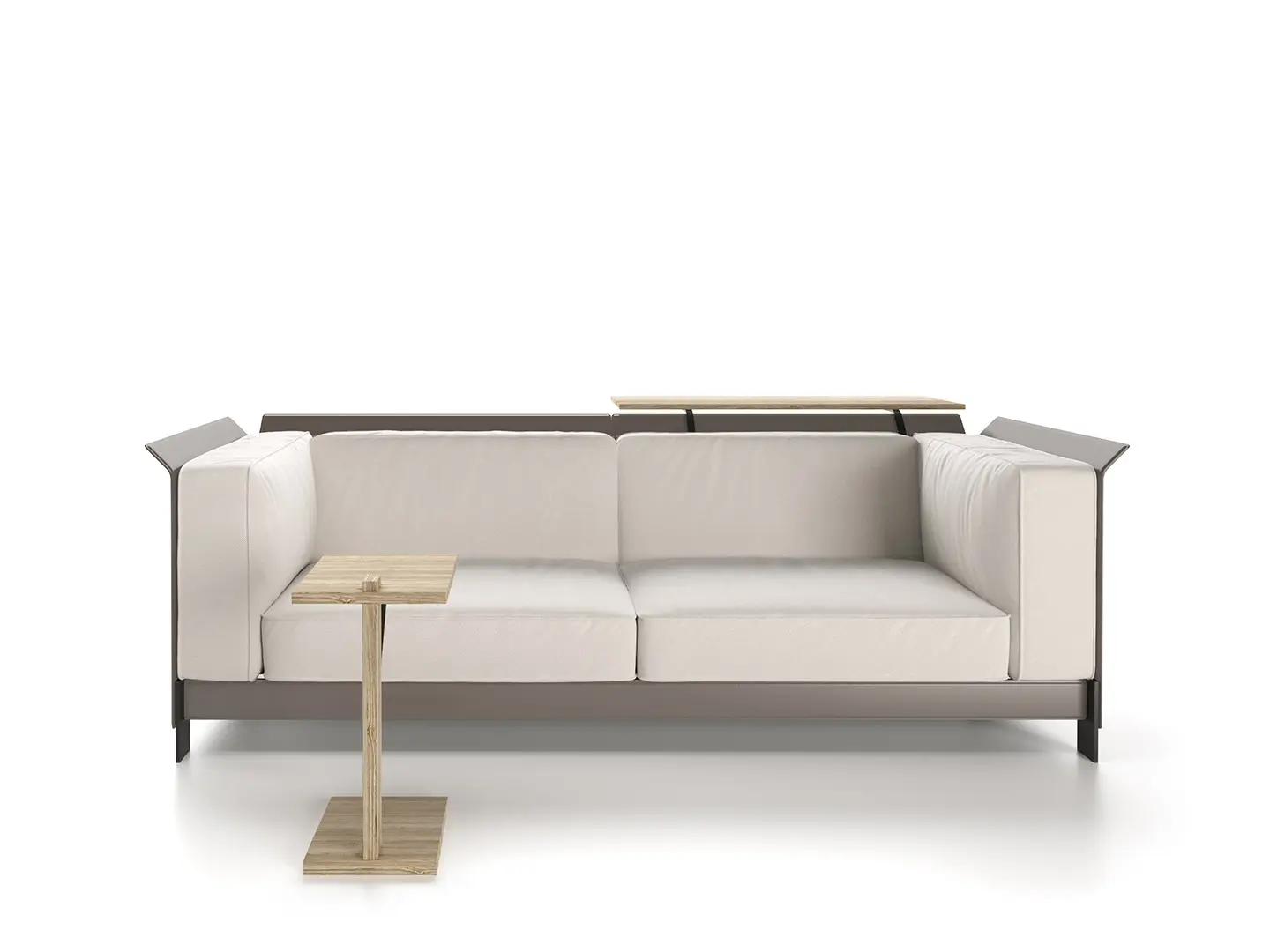 How did you get the new designers to come on board?
Through empathy, I would say. They were attracted by our compelling brief, which asked them to come up with works that not only respect the principle of sustainability, but are also suited to the scale of production typical of a large company such as ours, and that, moreover, allude to the Mediterranean nature of the brand and its Apulian heritage. I had specific themes in mind that I want to develop further: micro homes, multifunctional furnishings and smart working, for example.
Which brings us to the subtitle of the collection: Live the Transition. Tell me about what that means
Rather than just saying that the lockdown has put the world on hold, what we should be asking is how we should respond to this upheaval of our lives. The transition is not something happening tomorrow; it is happening now, every day, so we need to respond to it through our current projects. Change is now the order of the day in a world that has been so disrupted by events. The circle is a sort of lifesaver. Our aim is to build a sustainable world by establishing strong interpersonal bonds." PJ draws parallels between highly topical philosophical concepts such as the Anthropocene and pop culture.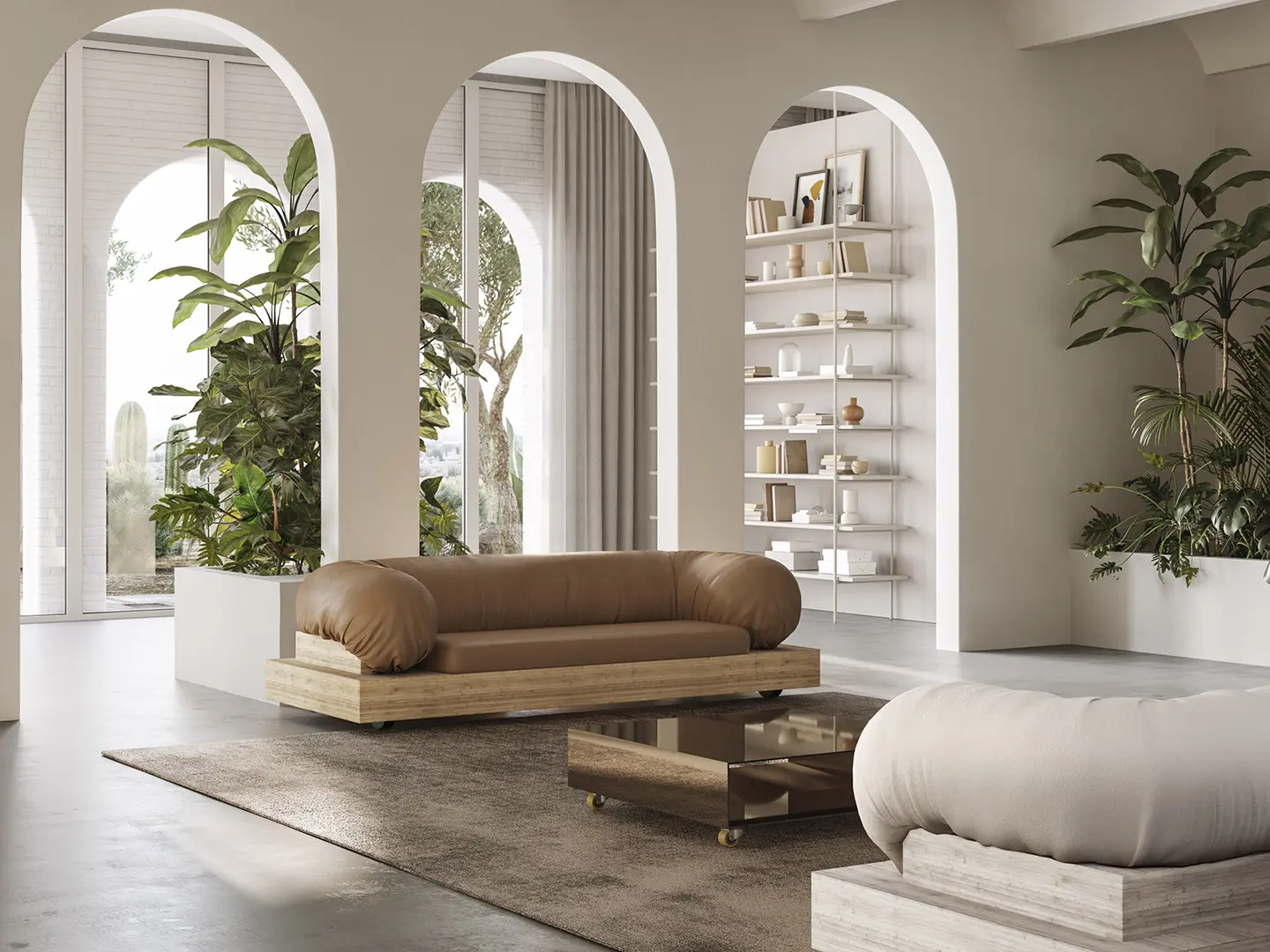 You mentioned the term sustainability. The ecological transition is now a matter of urgency, but also an opportunity for investment. What actions is the company taking?
At Natuzzi we are hard at work in the name of sustainability. It is a lengthy process, but I dislike those who engage in greenwashing. We have photovoltaic panels at our headquarters, and 55% of our electricity is from renewable sources. We carry out a great deal of materials research, and we are guided by a strong sense of corporate responsibility. I hold weekly meetings to discuss the question. For us, sustainability means thinking about our manufacturing and production. Once upon a time we needed to make noise and make our presence felt in the world, but now that we have established ourselves as an industry leader it is time to take the foot off the pedal, pause and think about how to place our many new products in our approximately 400 single-brand stores. We have already adapted ourselves fully to the pace and rhythms of the post-pandemic world.
Between 1959 and now Natuzzi has comprehensively transformed itself. Is there a common thread that joins the old to the new?
"The common thread is our philosophy of the three V's: Value for money, Volume and Visual comfort," replied PJ in the perfect English of a man with an American mother.
And what happens tomorrow, PJ?
I am working on the creation of a Mediterranean lifestyle. So I am moving away from a product-centric vision to opening Natuzzi Italia boutique hotels, cafes and concept stores in, say, around ten years' time. And I want to continue exploring new scenarios: I see the future as lying in IOT, furnishings for small spaces, and self-assembling furniture. But the idea that drives me remains the same as ever: to make products that last. And to make all these themes sound sexy. Slowly, I am finding what I'm looking for.