Photo shoots, when place gives shape to an idea
Add to bookmarks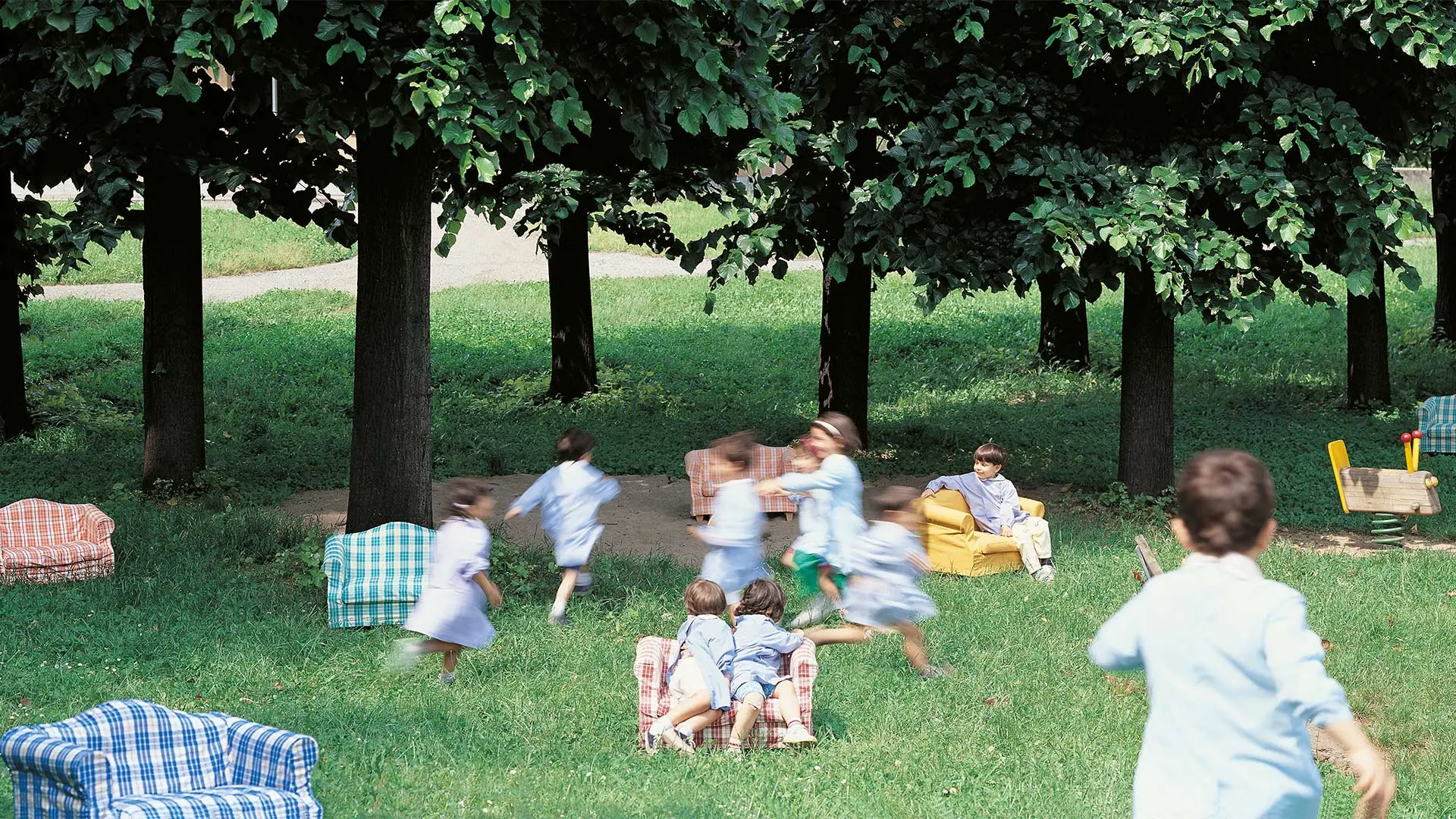 Two historic Made in Italy companies, Zanotta and Campeggi, discuss their take on images, location and communication - because the right space engenders stories capable of withstanding the passage of time
Of the many things that build a person's identity, "place" is certainly one of the foremost. Where we are born, where we grow up and where we live are all perimeters, markers of time and space that help to define the person we become, a composite picture in which context plays a role of primary importance. In the world of communication, visual communication in particular, the space in which we give shape to words, ideas and objects is of major significance. Closeness and distance, contemporary life and tradition, emotion and functionality – the choice of a location for a shoot, for a product catalogue, for international publicity, tells you a great deal more than what hits you at first sight.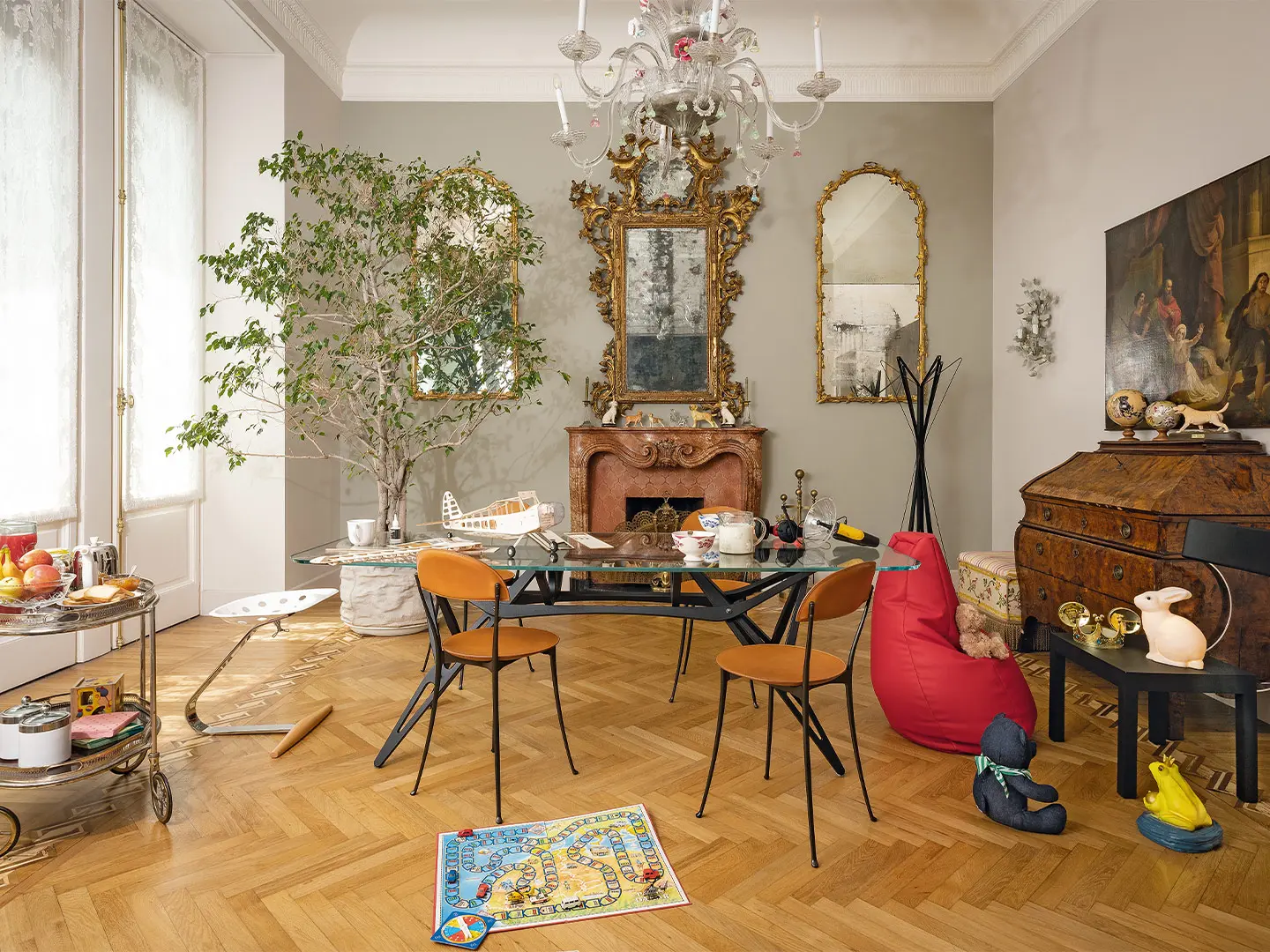 This is the case with Zanotta's latest catalogue, Z: is now, in which the language is more immersive, authentic and emotional, the communication more spontaneous, the narration through pictures more intimate and confidential. The aim is to explore people's most private dimension: their homes. This informed the decision to use twelve shots illustrative of real life, taken by Pietro Baroni, twelve frames of contemporary homes and everyday life, shifting the focus from the object itself to the relationship set up between it and the person who uses it. "We try to put 'people at the centre of the project,'  with their own habits, tastes and passions, and with the accent on everyday life," said Zanotta president Giuliano Mosconi. "For the  Z: is now catalogue, we abandoned the idea of building a photographic set in favour of shooting the products in the homes of real people, each with their own lives and their own stories, all different and unique. These twelve people let us into their worlds and welcomed us into their most intimate spaces: their homes. Together we chose the products that fitted best into these homes, leaving their personal and decorative objects in their places, incorporating the Zanotta furnishings into the existing ones and integrating them with the lived-in spaces. Precisely what normally happens when someone adds a new piece into their furnishing scheme."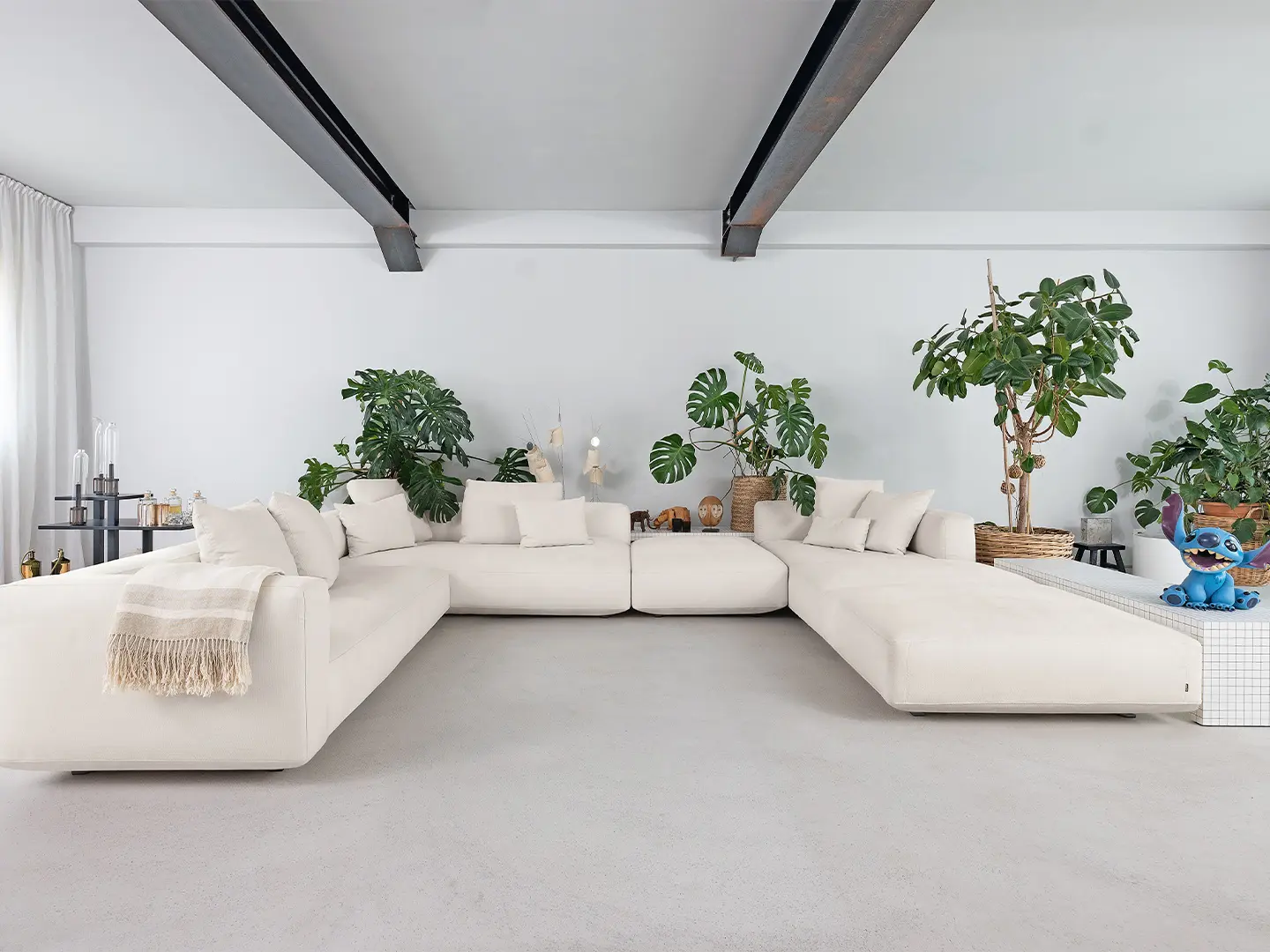 One of the  latest ventures of the company, a benchmark for Made in Italy design, whose products have netted it four ADI Golden Compass Awards and are exhibited in more than 50 museums all over the world, is its engagement with Chinese culture, Yongding County in Fujian province in particular. It's not the first time that Zanotta products have been introduced into a building from another time and of another place, but it is the first time this has happened with an early 20th century Chinese edifice. The building in question is the  Zhencheng Earth Building, a traditional rural edifice in the mountainous area of south-east China – known as the Fujian tulou – a symbol of the Hakka folk culture, built in 1913.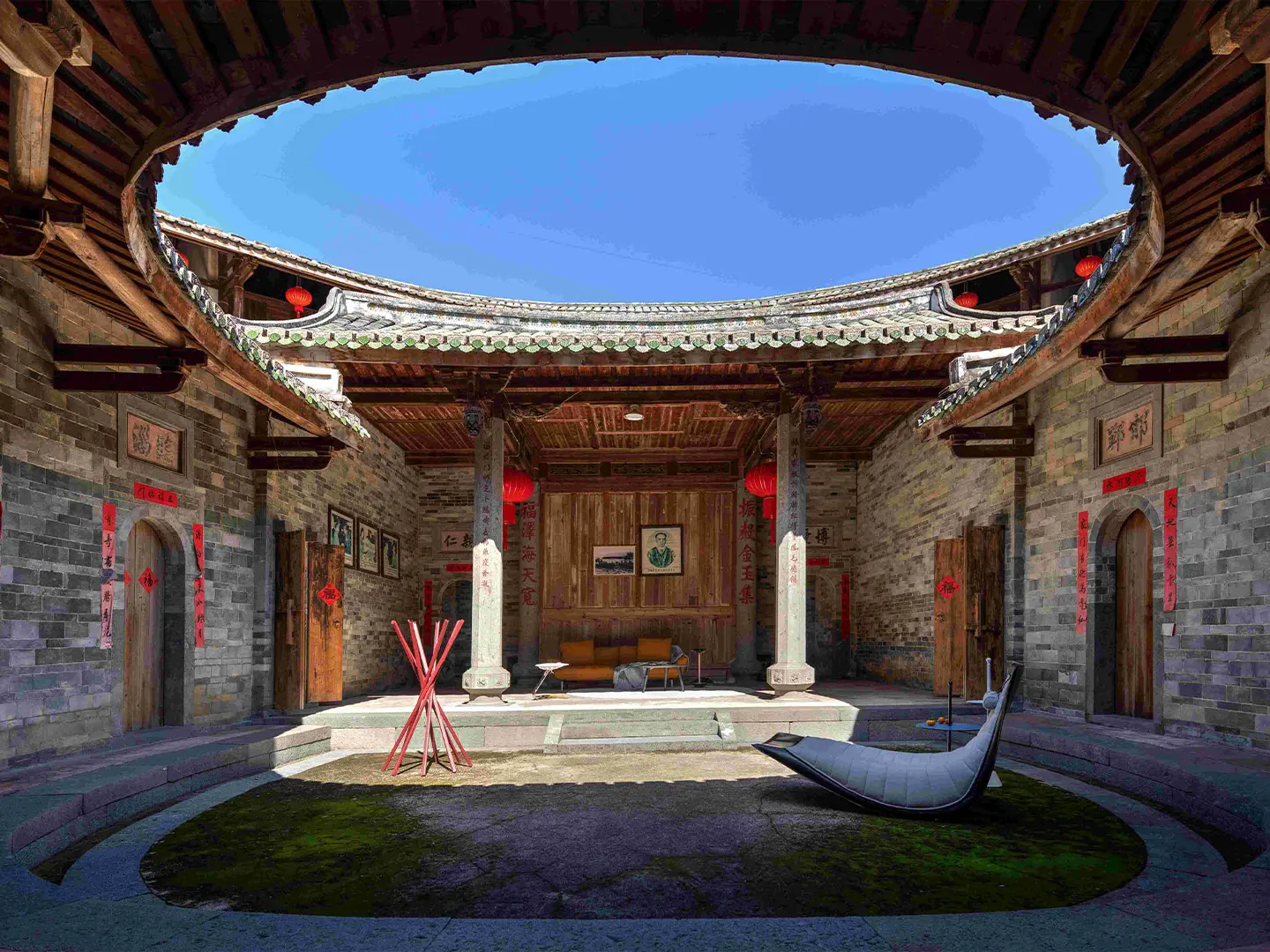 "We adopt the same communication strategy when approaching different markets, which is to allow the product to speak for itself and establish a relationship, adapting to the different contexts naturally and spontaneously," said Mosconi. "Zanotta products transcend ages and cultures; they Products that are not standardised according to global codes stimulate freedom of choice without imposing a style, bringing life, emotions and relationships back to the centre. Through our relationship with Chinese consumers, we receive new suggestions on and interpretations of our products that we consider original and they help us to discover new spheres of communication."
The collaboration with FushionM, Zanotta's exclusive partner in Xiamen, feeds into the Italian brand's presentation of new collections and icons to the Chinese community via a narration through images in which natural and anthropic elements come together in a single space and time. Evocative shots narrate the engagement between Zanotta's Made in Italy and the Chinese culture and architecture of the Zhencheng Earth Building: a real place, alive and deeply meaningful, encapsulating layers of past experience, in which to present the enduring evolution of life and the new ways we inhabit our homes.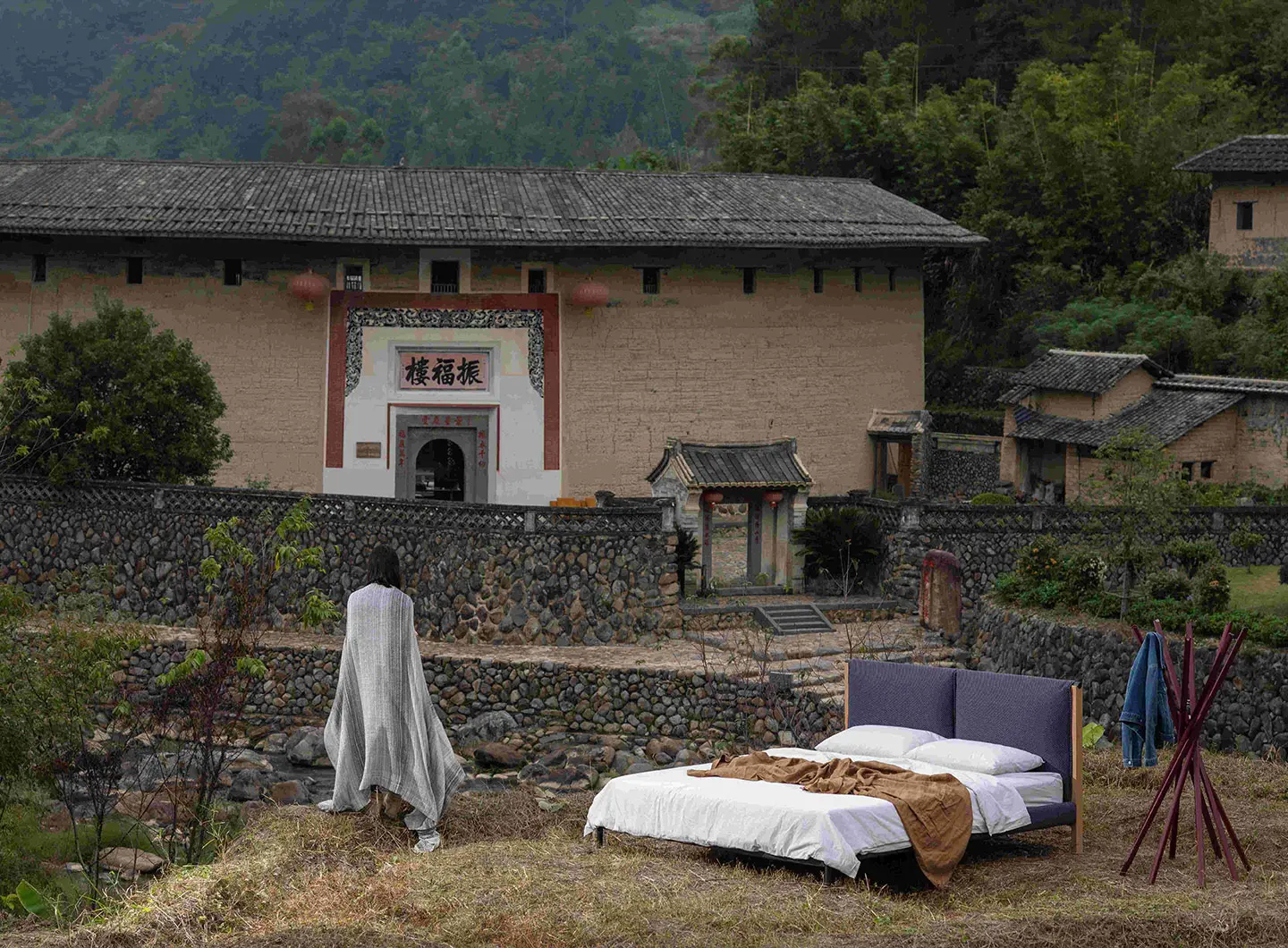 Less than 30 kilometres away by car – from Nova Milanese to Anzano del Parco – another historic Italian design company reveals how an encounter with a graphic artist, Italo Lupi,  led to a great deal more than just a creative partnership. One of the sons of the founder of Campeggi, Marco Campeggi tells us about it, discussing the company's relationship with communication, and bringing up a major factor: faithfulness, consistency in how it represents itself. "Italo Lupi has been working with us for over 40 years, and has always dealt with all the product-related graphics, while the texts and the covers are by Steven Guarnaccia, whose very stylised designs translate our products onto paper," Campeggi said, setting out the creative points of reference of the company, founded in 1958 and a pioneer of transformable furniture.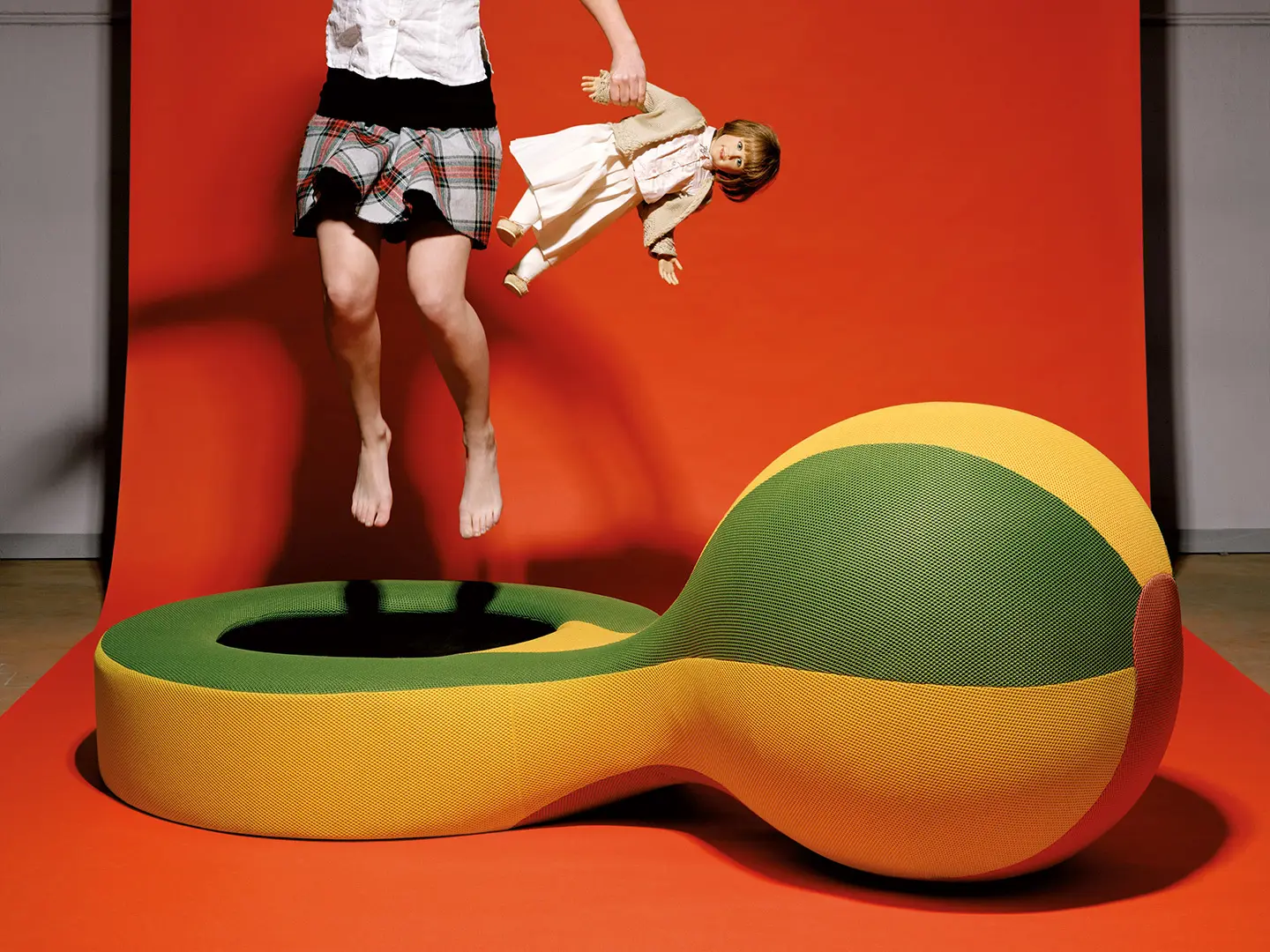 Campeggi's catalogue includes photos taken at the Fondazione Bisazza, in the historic houses, at the Sant'Elia nursery school in Como and in some historic palazzos in Milan, often at the suggestion of Italo Lupi. There are other studio shots taken against a white background for renderings, despite the fact that this was not a process Campeggi, the head of the family firm along with his son and grandchildren,  particularly cares for: "I am old school. I'm not sure about the effectiveness of rendering - if it's a commercial product, rendering is fine, but I don't think it's the right thing for design products, like ours, because it gives a cold result, which doesn't bestow the right importance on an object, it doesn't show its consistency. An 18th century villa is always the best solution for demonstrating the innovation and mechanisms of a product. It's not so much a financial cost, but an organisational one, because different requirements have to be borne in mind together. Italo Lupi has always forged a link between product and location, ranging from the Triennale Museum to Expo Milano 2015 and the Museo del Novecento. "A reality-based catalogue always works best, even though the end consumer may not necessarily grasp the essence of this approach compared with a purely digital realisation. These photos stay in one's mind, because of the choice of location and of the colours," said Campeggi, citing the photographers Efrem Raimondi and Ezio Prandini.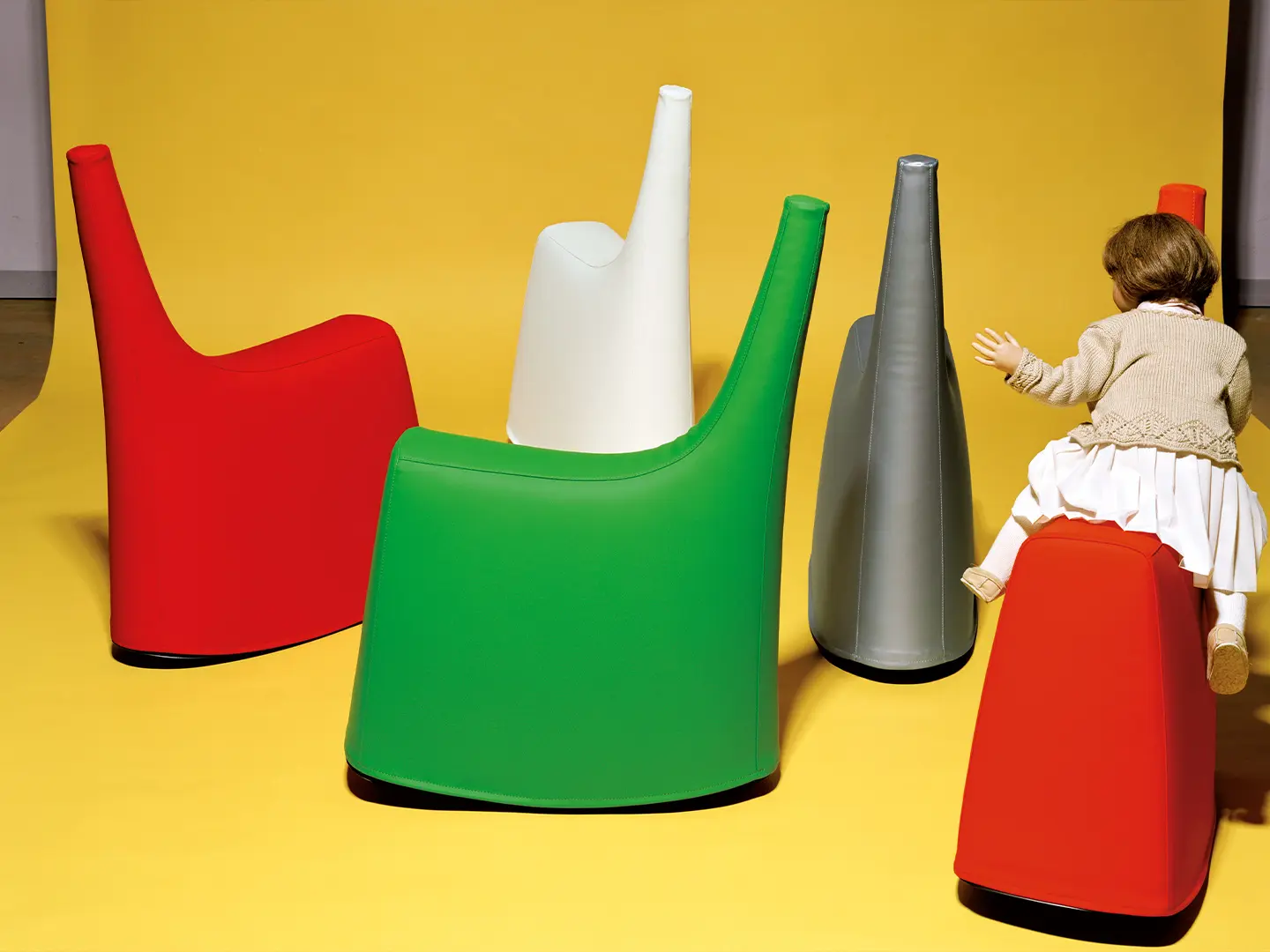 One of the most iconic examples of cleverly balanced image/location is the children's sofa produced during the Nineties, photographed in the garden of the nursery school in Como, where the children ran free. The photo still appears in catalogues, while the sofa in question has been re-edited for the new edition of the Salone del Mobile, where it will be presented along with a number of products by Matali Crasset, Emanuele Magini, Giulio Manzoni and Paolo Imperatore, Vico Magistretti's pupil. "Our now long-standing collaborations are important on a professional level, but they also have huge human implications," continued Campeggi. "Vico Magistretti, for example, worked in pencil and was capable of creating works of art that managed to demonstrate how they worked. Often these days, people create on their PCs, but the explanation of the movement, of the functionality, of the way in which the parts of the product fit together isn't clear, in fact it's not there at all. Fifteen years ago, we opened our last flagship store at Alzano del Parco, designed by Guido Canali and Mimma Caldarola. It's an unusually elegant and architecturally rare building for Brianza, but without the skills and hard work of the bricklayers it wouldn't have been built at all!"