The ideas and proposals that are already driving the post-Salone period
Add to bookmarks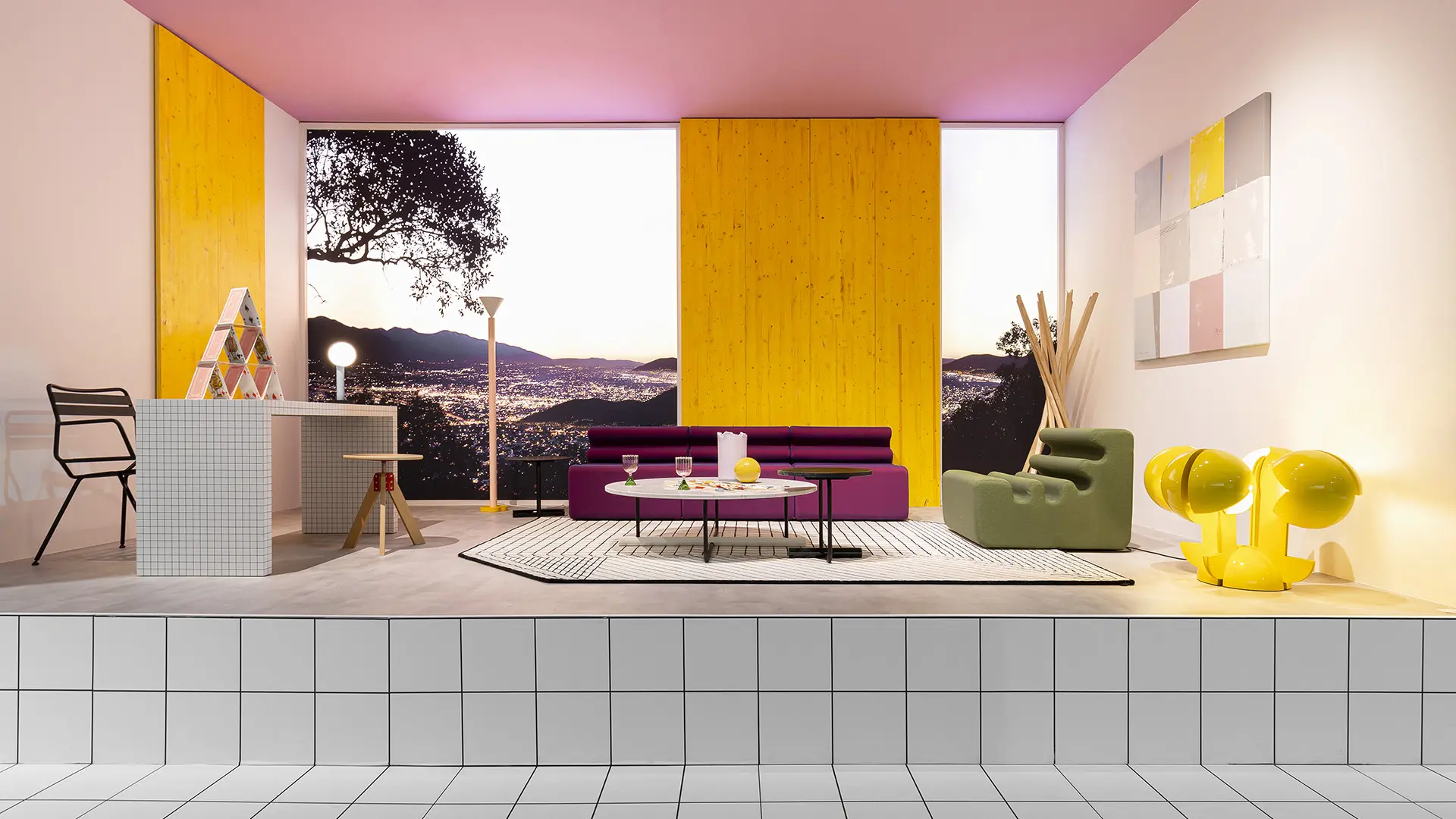 Reconnection and hybridisation are the two buzzwords at this Salone del Mobile.Milano, back live and crammed with ideas and concepts that will drive what happens next. Post-pandemic design creating fusions with new and unexpected everyday scenarios
The Salone del Mobile is physically back, and back in style. A post-pandemic edition, a reopening and a new beginning after two long years. We got our first taste last September, but now that the Salone del Mobile is truly back, it is fair to wonder what's next.
While we were cooped up in our homes waiting for the pandemic to end, companies and designers were thinking about new living spaces, and now that we are back to normal, those ideas are here on display. There are a few keywords that come to mind when walking through the pavilions.
First, reconnection, where the prefix "re" says it all. We reconnect with spaces and people, with habits, with the world, and Zanotta celebrates them with a stand designed by studio Calvi Brambilla.
A massive square space, a tribute to 50 years of Superstudio's Quaderna series, a grid that unites and reconnects with a tradition - Zanotta's - that looks to the future. Inside, the spaces are conceived as windows, almost digital screens that look like Instagram reels, in which new products and classics from the catalogue blend together through colours, materials and shapes to give life to warm, dreamy places. Among the new additions is the Za:Za sofa designed by the Zaven studio, a monobloc conceived with an eye to the sustainability of materials and production processes. Karelia by Liisi Beckmann, one of the first frameless armchairs, has been reissued with some technical additions, such as feet, and which can be combined with others for larger seating solutions.
Then there is hybridisation, which is by no means new, but which this lenthy wait seems to have boosted with innovative and original solutions.
Objects and spaces become hybrid, not only in function and form, but also in the concepts and imagery they propose.
We are truly in a hypermodern world, with space becoming a seamless solution connecting physical needs in the real world with imaginative needs in the virtual world.
There are no longer fixed zones, everything becomes permeable, and where once we would never have thought of working, we answer calls and attend meetings. Colours and curves seem to come straight from social media images, then there are the two loops that join to form the Sancal seating designed by Raw Color, their names, Link and Loop, referencing digital connections.
Stand spaces seem purpose-built to house images that are not digested in the time it takes to narrate them, but remain in the everyday to be inhabited and experienced.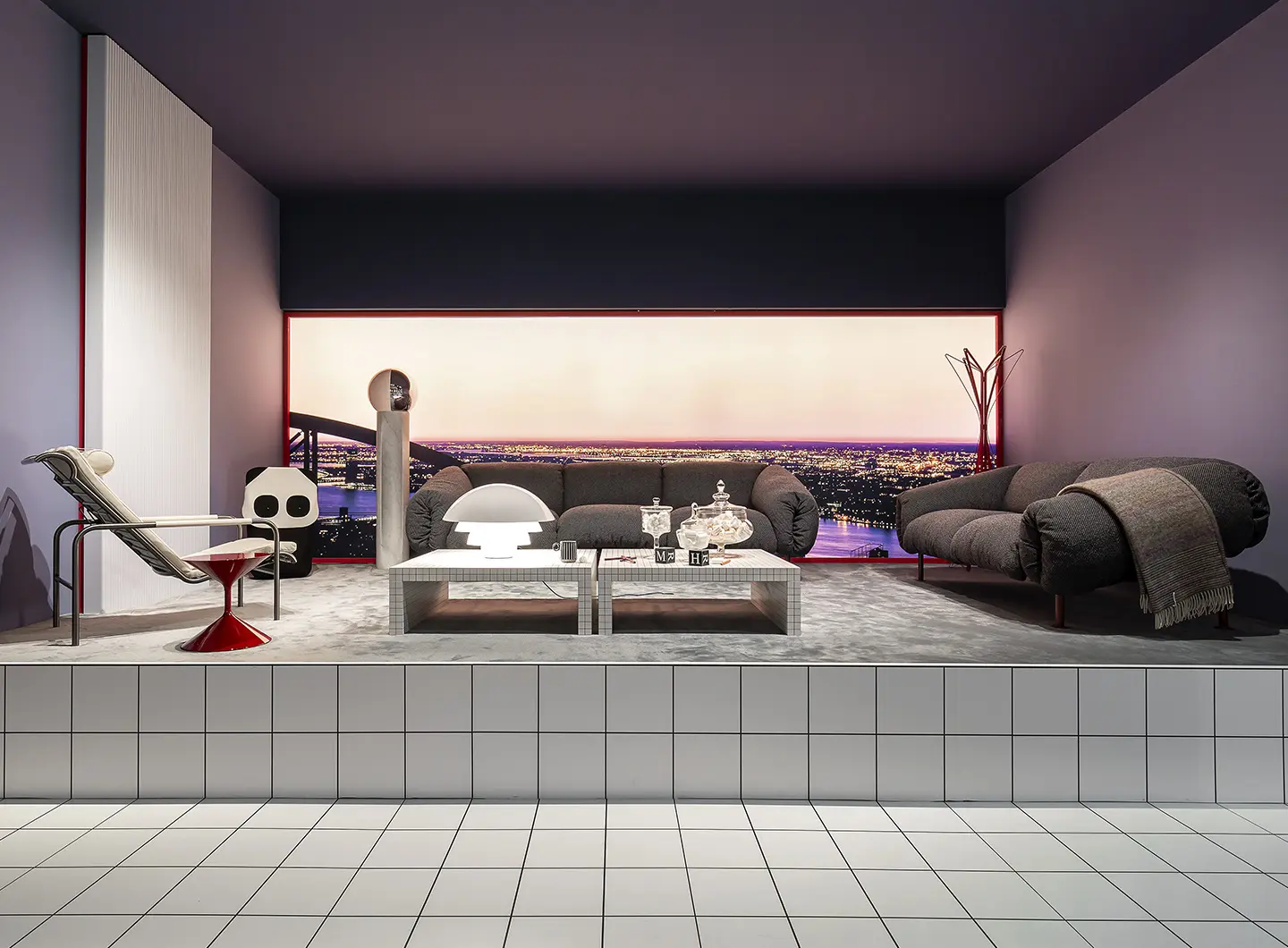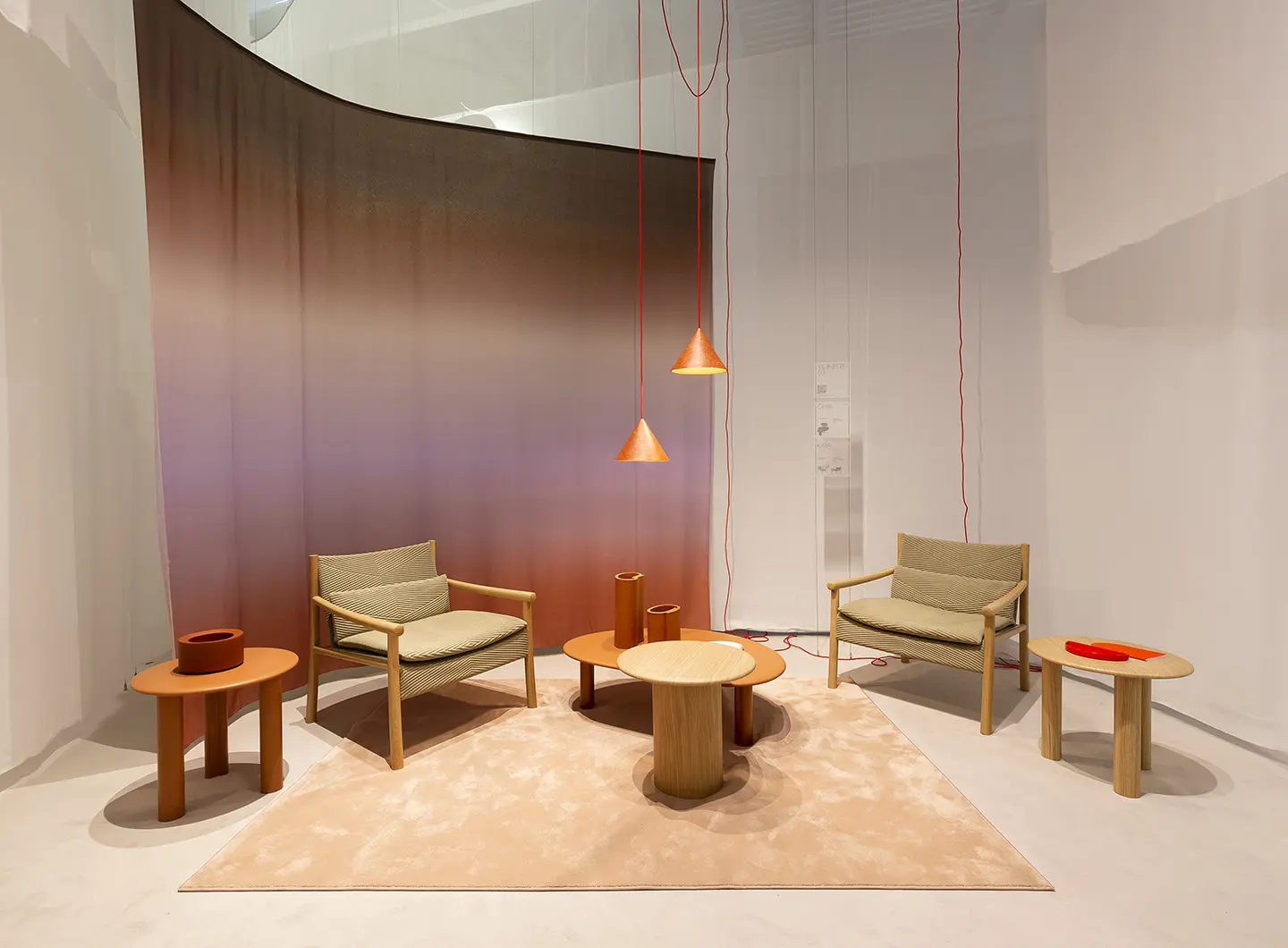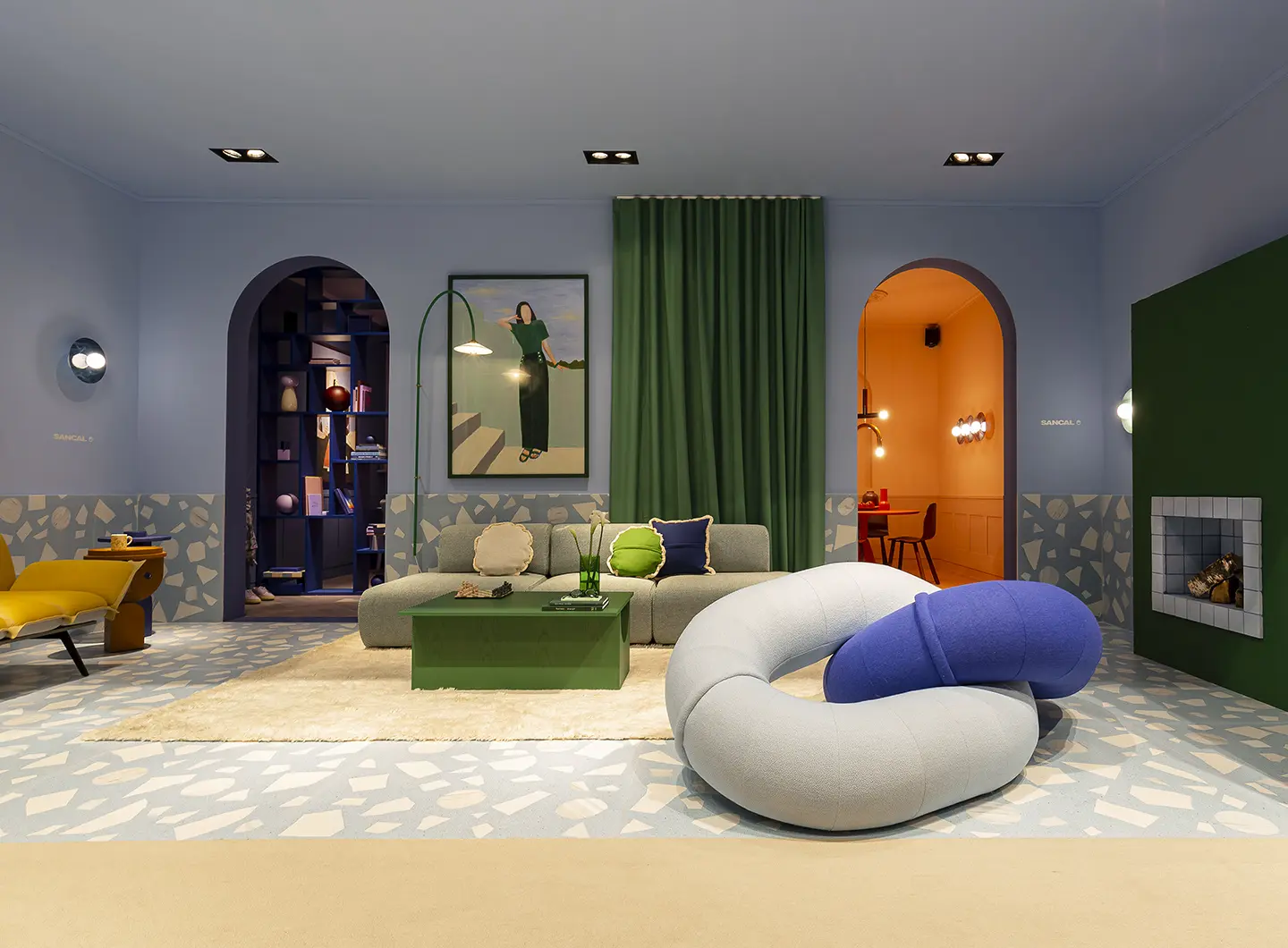 Worlds that seem virtual are built and proposed in physical forms, such  as on Fratelli Boffi's stand (Intratesto 01), designed by Lorenza Bozzoli, which reverses the standard process, and looks like a physical model of a virtual world ripe for the Metaverse. The objects that make it up, Christiàn Mohaded's new cocktail table and Lorenza Bozzoli's Thumb armchairs, speak a language redolent of tradition within a future space. Is the name Thumb perhaps a veiled reference to the thumb we use for scrolling on digital screens?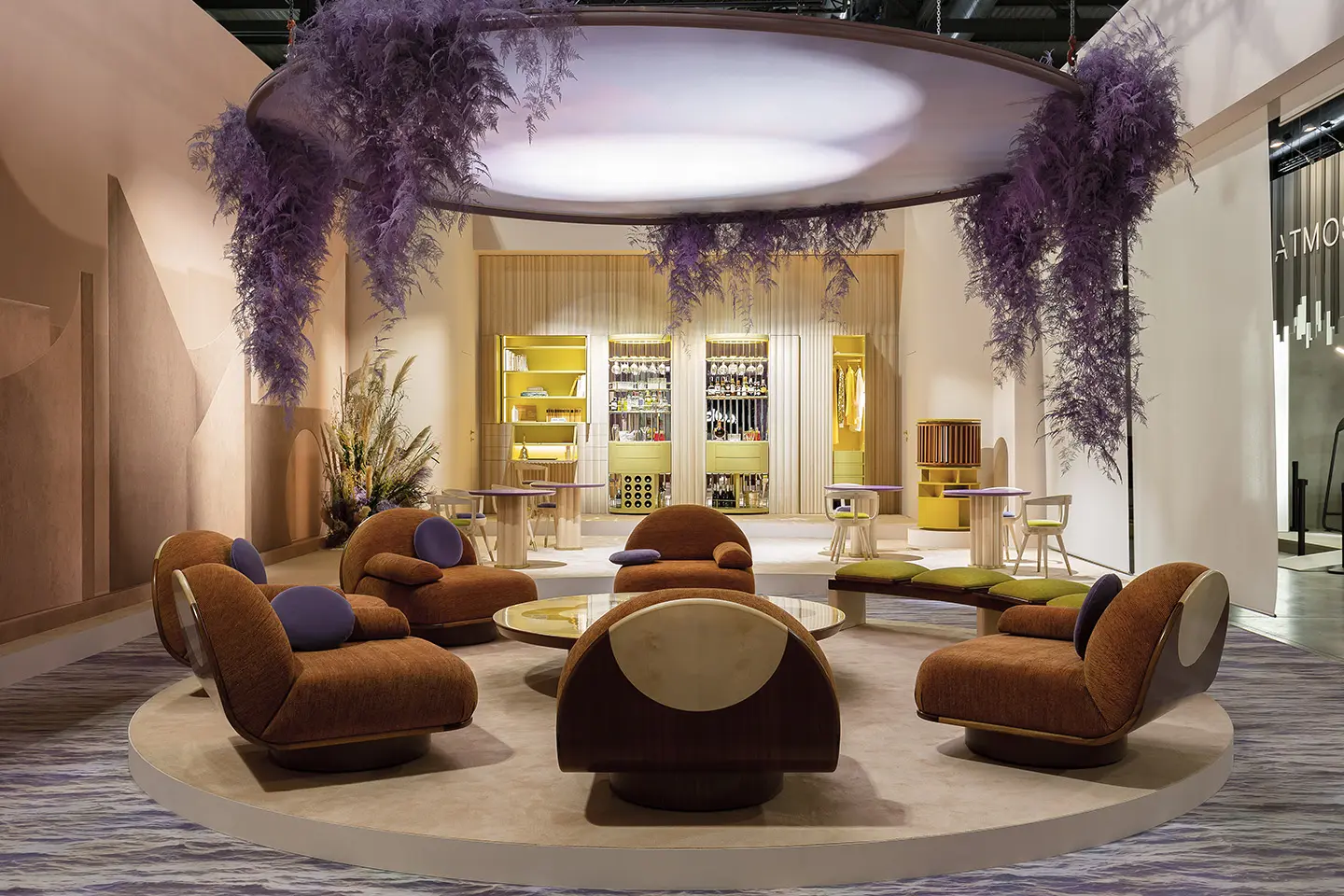 Objects are assembled and disassembled, creating a thousand and one possibilities for hybrid working as per Campeggi's tradition and exemplified by the new Twin seat-bed designed by Matali Crasset.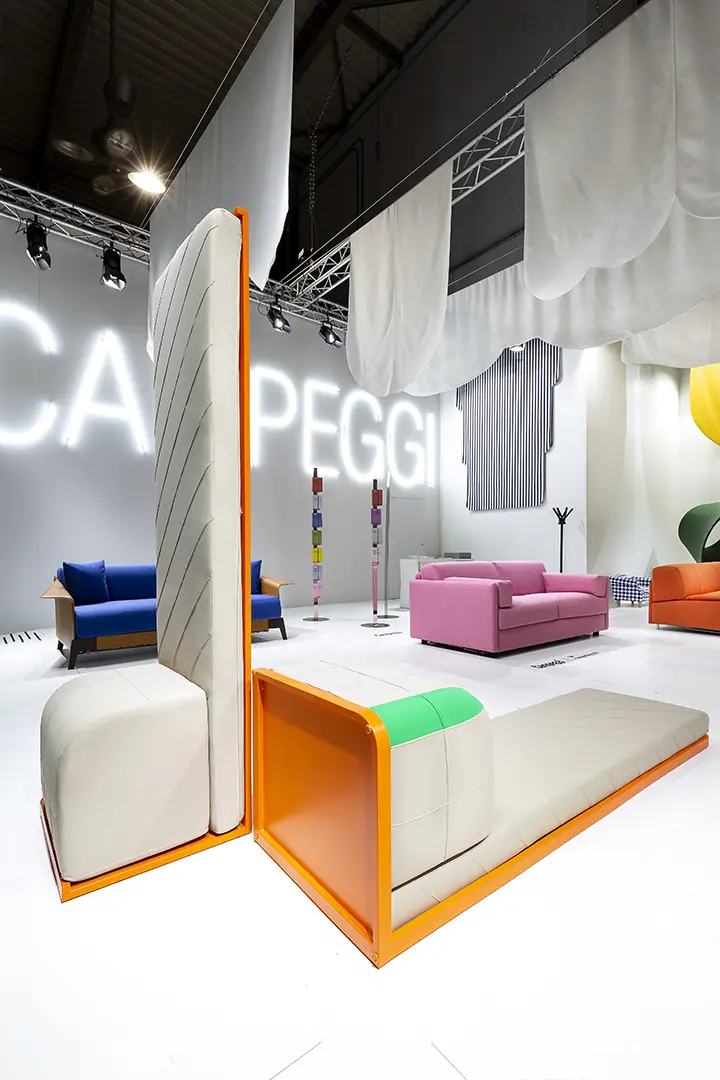 Objects become modular for greater freedom, as in the Biscuit system by Adrenalina designed by Kazuko Okamoto, and inserted in a perfect pastel, dreamy and dreamy snapshot, like the new Stellar Nebula blown glass, PVD finished lamps by BIG for Artemide, like soap bubbles destined not to disappear.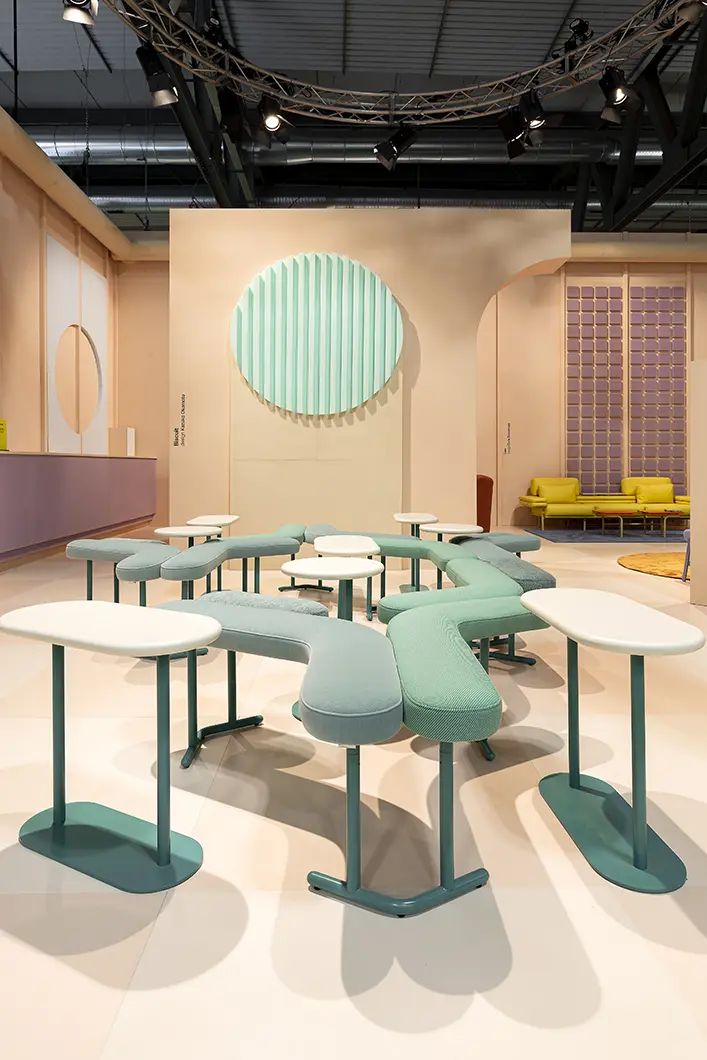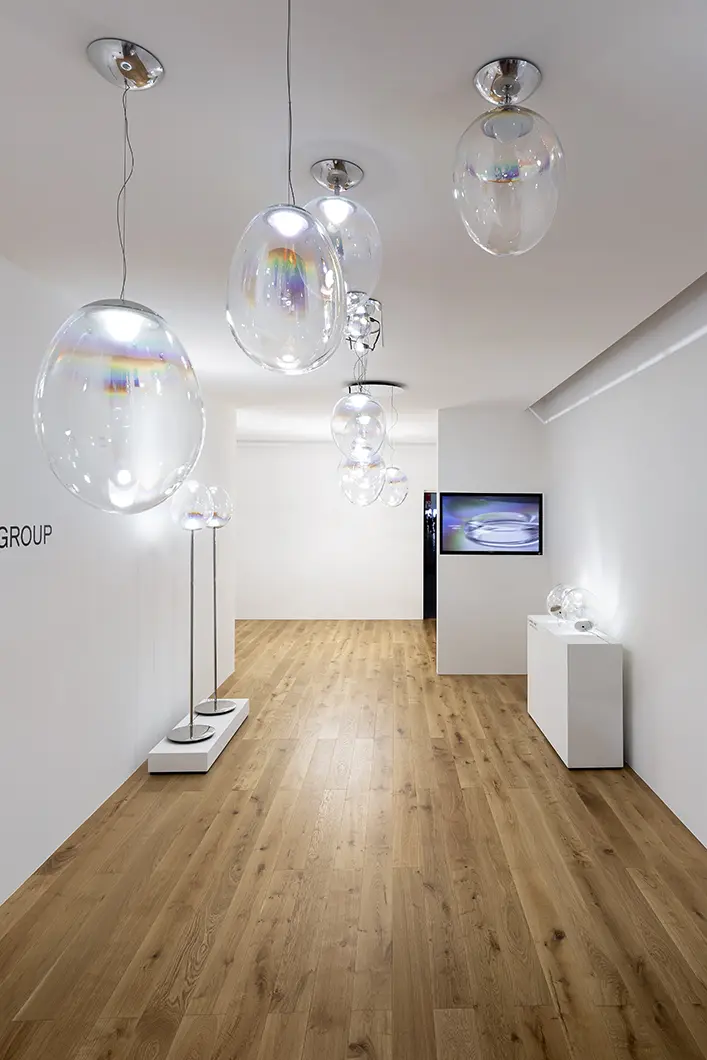 In short, the Salone del Mobile is back, and it seems that this lengthy enforced hiatus has breathed new life into it, engendering powerful, original ideas destined to take root and grow stronger in the coming years.