Focus on metal at the Salone del Mobile.Milano 2023
Add to bookmarks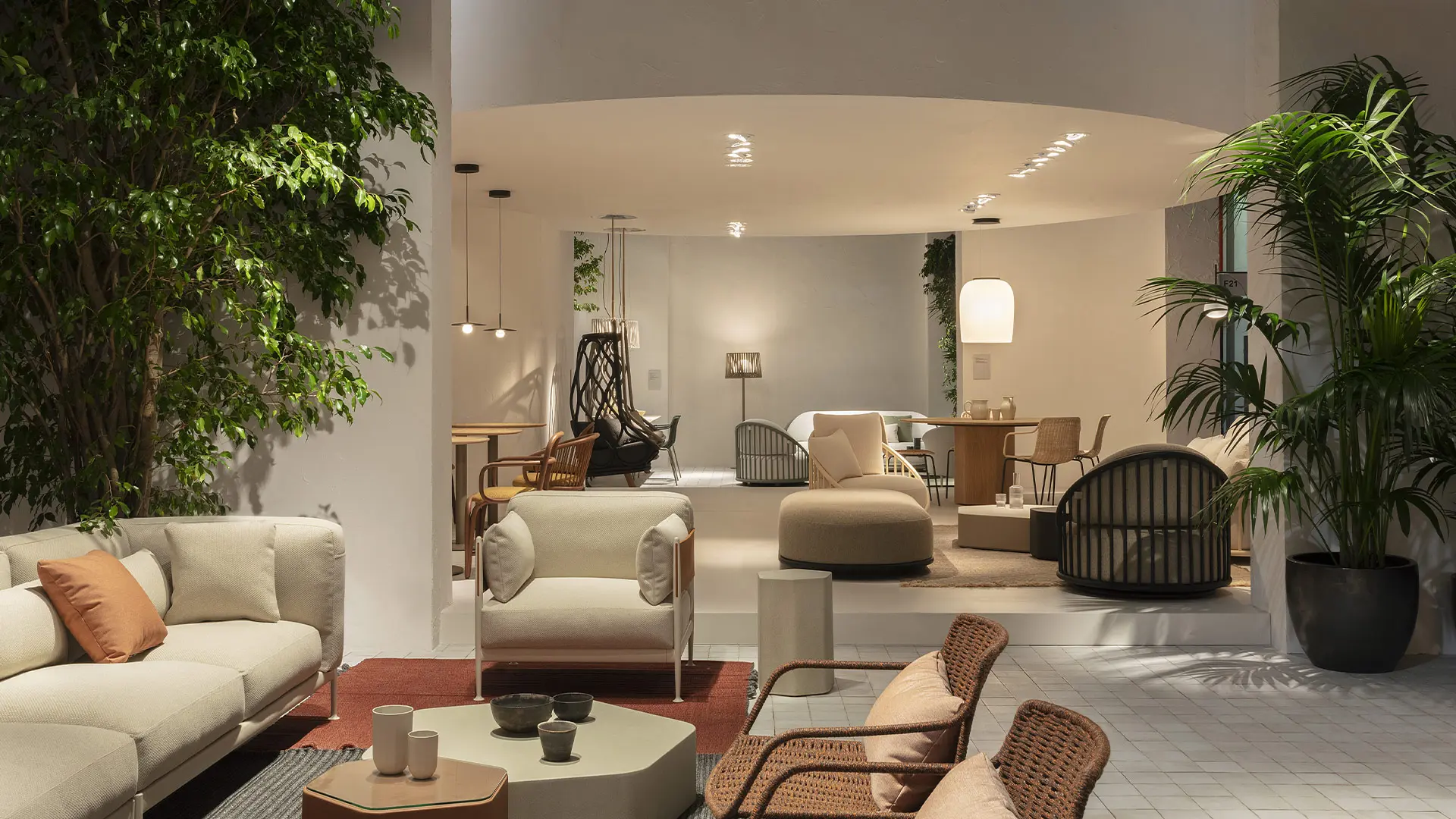 Forged in slender forms yet solid structures, or treated in keeping with principles arising from stylistic research, metal is only apparently cold. The companies exhibiting at the Salone del Mobile.Milano – and, note, not just those with traditional know-how in processing the material –  have chosen to feature it in creations that fuse design with technology
Expormim with Norm Architects
Specializing in both outdoor and indoor furnishings, the Spanish Expormim firm presents the Cask collection by Norm Architects two years after its launch, reproposing it in aluminum but retaining its impeccable, classic minimalist elegance.
Passepartout by Adrenalina
In a vision of interiors with a hybrid soul, without clear boundaries between home, office and leisure, Adrenalina presents furnishings that are a combination of art, design and visual architecture, as in the new Passepartout collection comprising seats and modular accessories that make for endless combinations.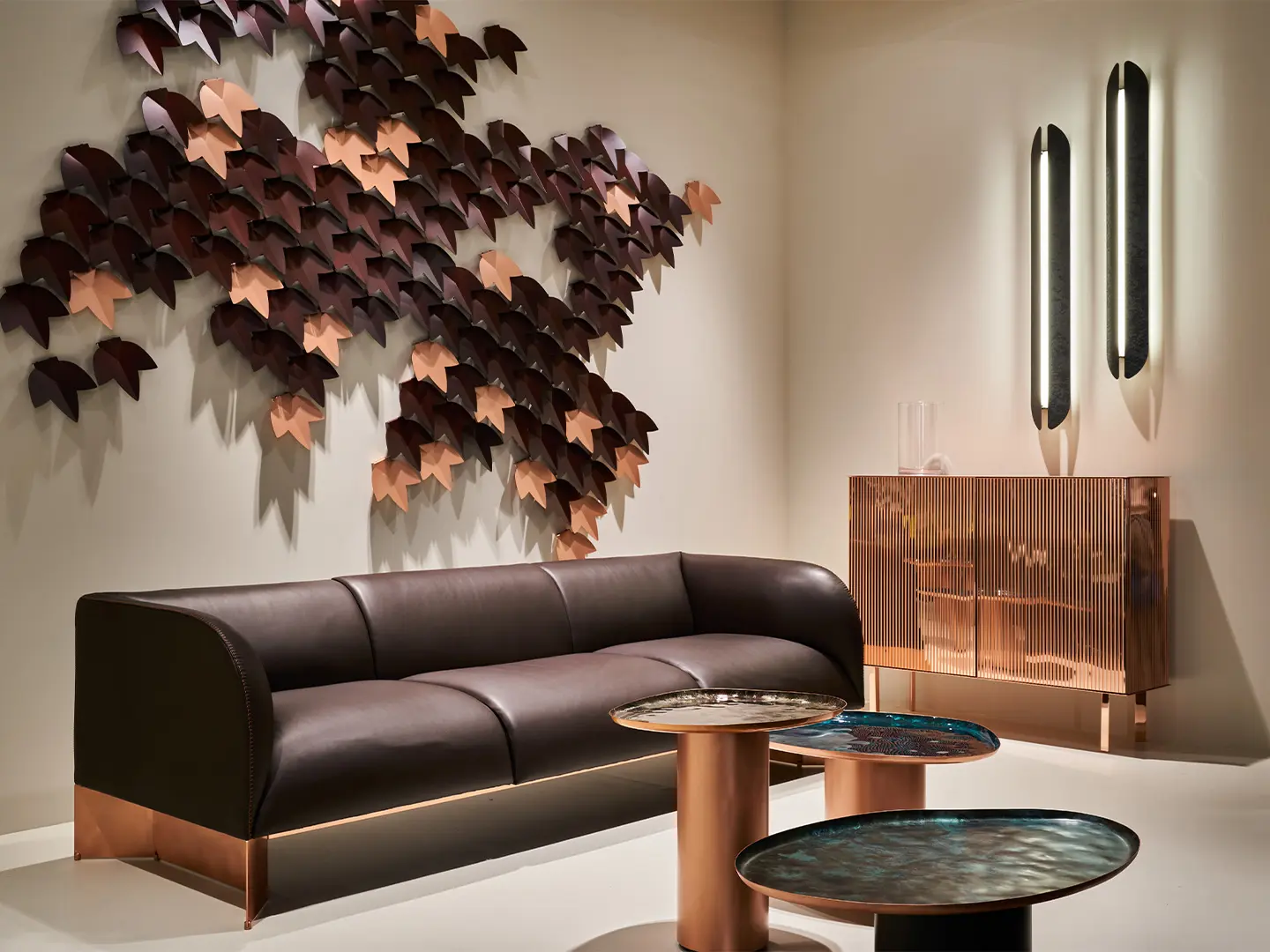 De Castelli's new products
De Castelli's offerings are invariably surprising: the Airframe bookcase by Pio & Tito Toso with asymmetrical elliptical ring structure; the Folio table by Draw Studio featuring a composition of orthogonal tops in brushed brass sheet metal; the Monolìte architectural partition and the Sinestesia console by TipStudio; the sinuous Ripple cabinet by Marco Pisati; the Xilo coffee table with its Art Nouveau inspiration by the Delineo studio.
Desalto, The Blue Chapter
Desalto chooses blue, a color reminiscent of metal, to write a new chapter of its history: The Blue Chapter, under the new artistic direction of Francesco Rota. Among the innovations, the Heb table by Francesco Rota with a strongly industrial look.
Diabla and the outdoor
Designed for outdoors, with a slender and almost irreverent line, Diabla presents the Cacao collection of sunbeds by Odosdesign, the Easy seating line by Rocio Gambì and the Plier chairs with their metal origami inspiration by Oiko Design Office.
Fermob and the joie de vivre
Fermob sees the garden as joie de vivre! Based on this philosophy, its collections embody color and a sturdy yet sustainable and ductile material such as aluminum. Among its novelties it presents Piapolo, consisting of two opposed cones: a choice of stool, coffee table, commode or container and the elegantly styled Surprising Rocking Chair.