Come join us! The 60th Salone del Mobile.Milano is starting at Rho Fiera
Add to bookmarks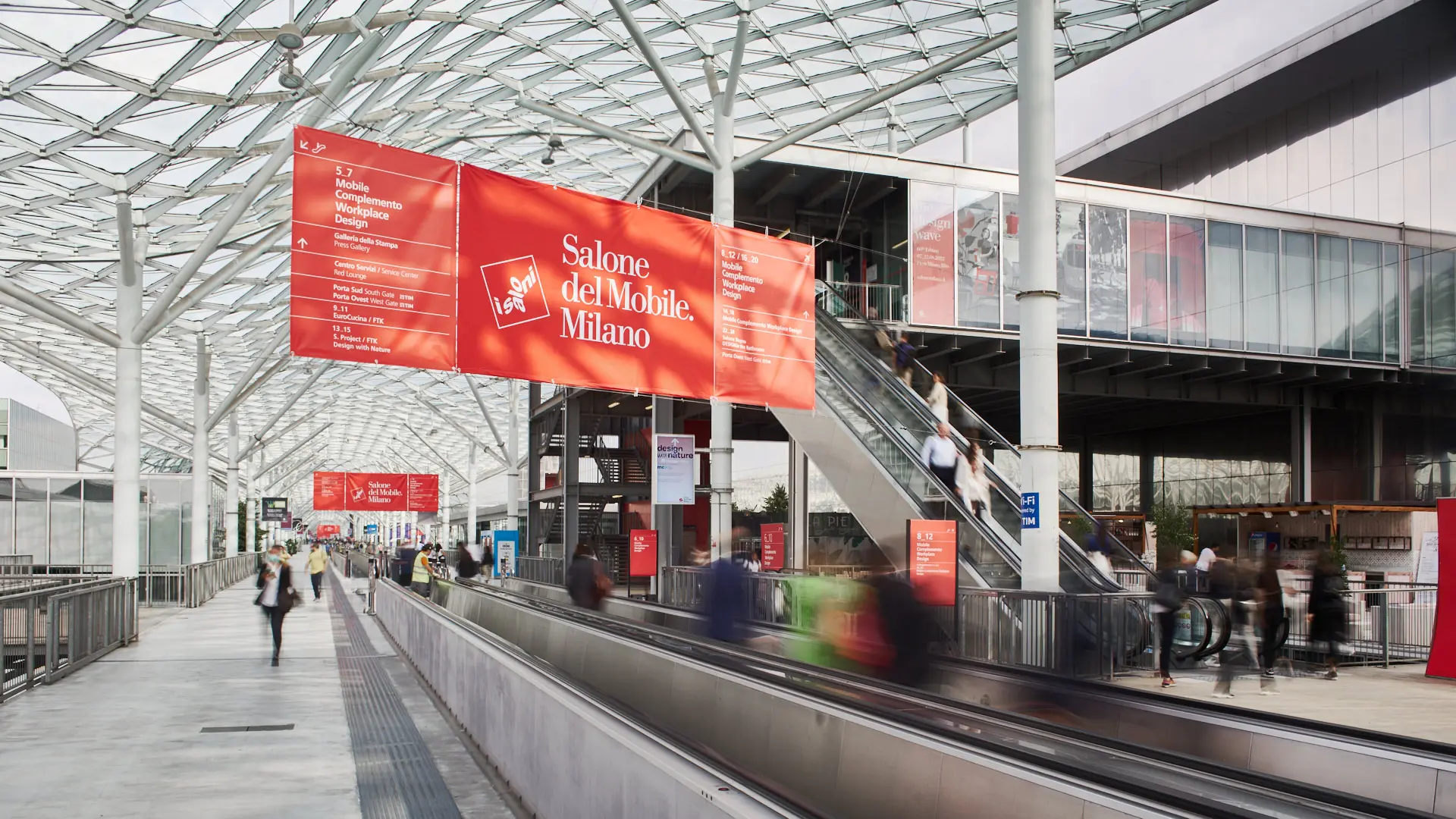 Find out why the 2022 edition promises to be a game changer, not just heralding the economic recovery of the design industry but also offering food for thought about contemporary living and dwelling
"Events are often built around anniversaries, to make them special and load them with meaning. We don't need that today. The pandemic and the global stage require us to deeply reflect on the meaning of this sixtieth edition" claims Maria Porro, President of the Salone del Mobile.Milano. "We're experimenting new ways of working, travelling, inhabiting. An everyday life to rebuild that challenges us and pushes us to reinvent ourselves. A whole industry is already working to give answers on how the spaces we live in must adapt to changes. This Salone is finally the chance to share them."
Day 1: Salone del Mobile.Milano Opening
Sixty years young! The 60th edition of the Salone del Mobile starts today in the twenty pavilions of the Rho Fiera exhibition centre, with a total of 2,173 exhibitors (find them all here), 27% of whom from countries other than Italy, including Europe, the United States and Canada, as well as Saudi Arabia, India, Southeast Asia and the Far East.
This show marks a milestone not only for the sheer number of players involved, but also because it represents a return to an in-person event after a two-year long pandemic for several long-standing events, from Salone Internazionale del Mobile (International Furniture Fair) and the International Furnishing Accessories Exhibition and Workplace3.0 to the biennial EuroCucina with the side event FTK: Technology For the Kitchen and the Salone Internazionale del Bagno (International Bathroom Exhibition); from S.Project, a cross-cutting space showcasing the manifold fields of design that made its highly successful debut in 2019, to SaloneSatellite, this year housed in pavilions 1-3, where 600 talented designers aged under 35 will address sustainability and the theme is "Designing for our Future Selves".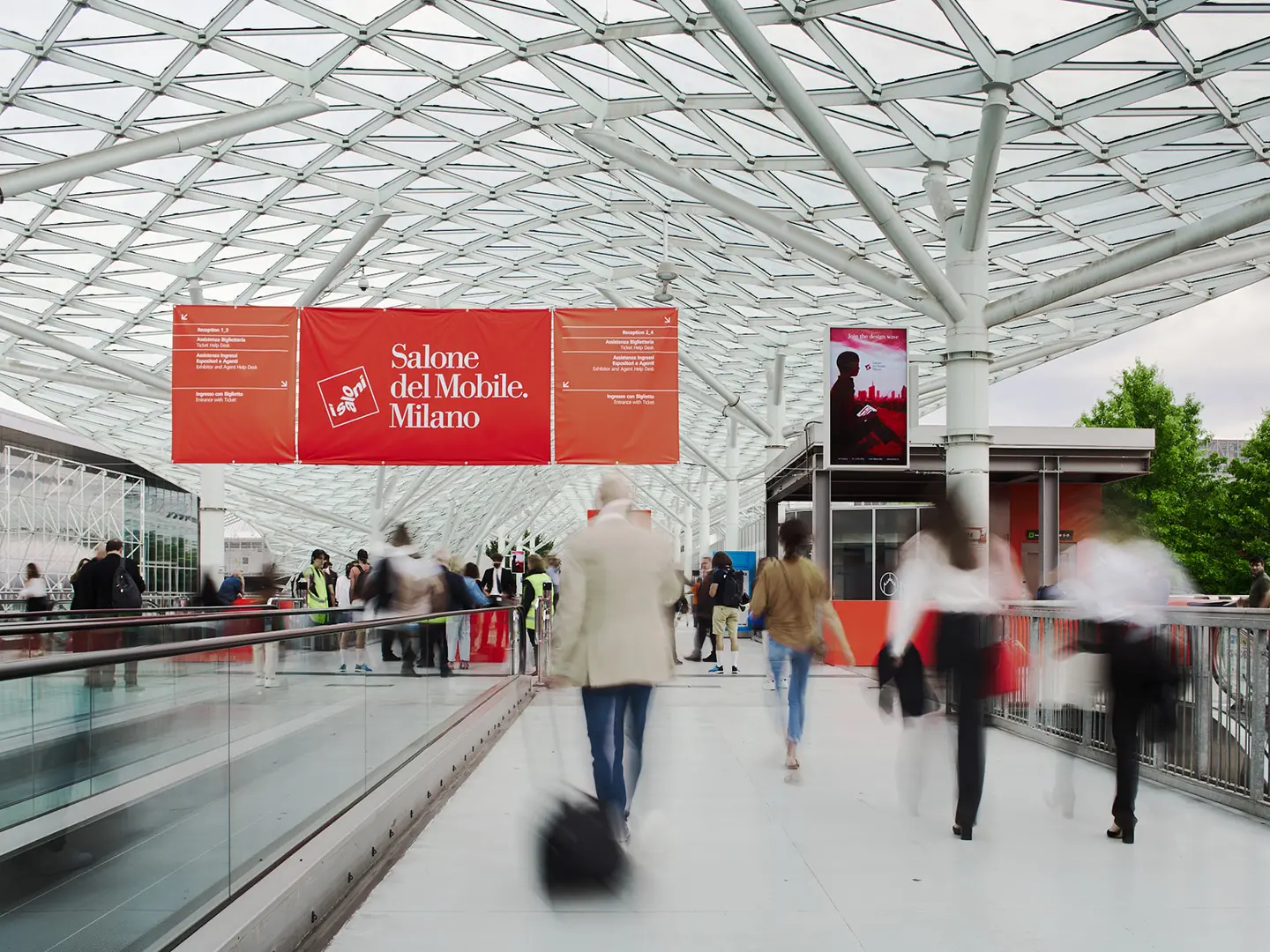 The exhibition programme also encompasses two ADI special-theme exhibitions that tie in with the biennials, DESIGNin the Kitchen and DESIGNin the Bathroom, the installation "Design with Nature" curated by Mario Cucinella, and a series of talks conducted by Maria Cristina Didero, Beatrice Leanza and Chiara Alessi (featuring such high-profile guests as Mario Cucinella, Daan Roosegaarde, Victoria Siddall, Eva Feldkamp, Liam Young, Anab Jain, Marjan van Aubel and Makkox). Last but certainly not least, running from 7 to 17 June in the Hall of Caryatids of Milan's Royal Palace is La Scatola Magica (The Magic Box), a site-specific audio-visual installation where 11 Italian filmmakers will be discussing 11 institutional values that, since time immemorial, have made up its DNA.
However, the 2022 edition is a game changer also because it's an opportunity to bring beauty into a society questing after a polestar and a (re)starting point, a platform for dialogue and communication where people can come together and pore over all that is generative about the design process, and discuss the role of the furniture industry as a whole. Manufacturing excellence takes centre stage along with functional and responsible design at the Salone, a global event that broadcasts from Milan to the world the value of Humanity in the broadest sense of the word, that tears down borders.
So while the world may have shut down for nigh on two years, designing home interiors never stopped. Quite the opposite. There's been a flurry of movements, brainwork, insights, eye-openers, excitement, and new purposes and rationales that have prioritised the human scale of our needs. It feels like there is a need for comfortable, hospitable and functional spaces reflecting an earth-friendly approach that respects the environment and utilises materials accordingly. For objects that create an atmosphere, evoke positive feelings and allow the space around people to resonate with their lives and lifestyles. Trends range from "less is more" to bold in-your-face, from organic to sculptural, without ever selling out on comfort, efficiency or functionality. Colour palettes are equally eclectic, leaning somewhat towards muted, natural shades. Materials are respectful of the environment, be they reclaimed, rare or refined wood, recycled plastics or innovative compounds. Luxe finishes are high-precision, fabrics are enveloping and textural. Time-honoured artisanship is making a comeback, along with a desire to seamlessly blend the handmade with the mass-produced. In 2022 furniture must be pleasing to the eye but also, more importantly, to the touch. More than ever before, designs should invite use rather than simply embellish a space.