From cabinetry to design, in conversation with Vittorio Alpi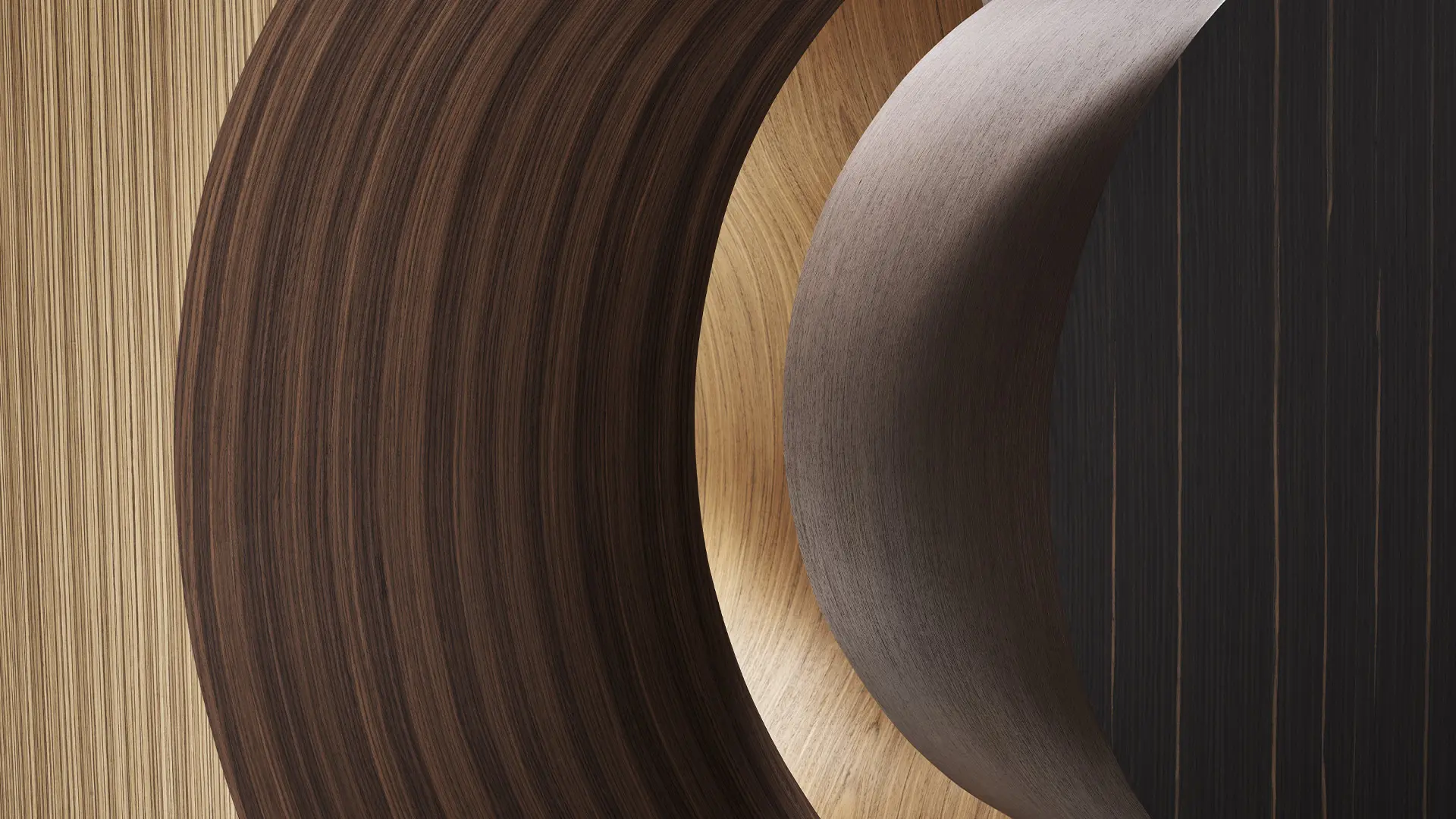 The history of a family bound up with three generational figures: Pietro, Valerio and Vittorio Alpi. From the industrialization of the production of composite wood to the opening of the first plant in Cameroon to ensure a steady supply of raw materials and partnerships with designers. A conversation with Vittorio Alpi, president of the homonymous company
Compared to the succession of generations and family relationships, what has changed? Individual management or teamwork?
Since the time of my grandfather first and then my father a great deal has changed. Now it's much more teamwork. The company today is managerialized: I'm the President, then there is the CEO, and a first line of managers empowered to take decisions independently. My main task is product innovation. This includes coordinating external collaborators as designers with internal technicians, assigning them the objectives and overseeing their progress as they transform the aesthetic vision into industrial reality. I would almost call it a work of interpretation. Through my work I define the company's vision and mission.
Was there a turning point for you and so for the company?
Following the great financial crisis of 2009, the situation was very complicated because of the collapse of markets. I felt the need to change the business model we'd followed until then, which was to turn out the maximum volumes. The difference is that today we prefer to produce the maximum value.
This model meant repositioning the corporate brand, thanks to communication and above all the introduction of more sophisticated products, which occupy a market segment parallel to luxury. Today we produce a wide range of really beautiful kinds of woods, not easy to fabricate but of greater value.
What do you still retain of that small firm founded in 1919?
A lot! Certain stages of the manufacturing of the product are hard to automate, so we use skilled workers. A craft quality not found in a lot of other firms. Almost a craft-based industry, though that may sound like a contradiction in terms. It enables us to present sophisticated products, where quality is the result of handwork.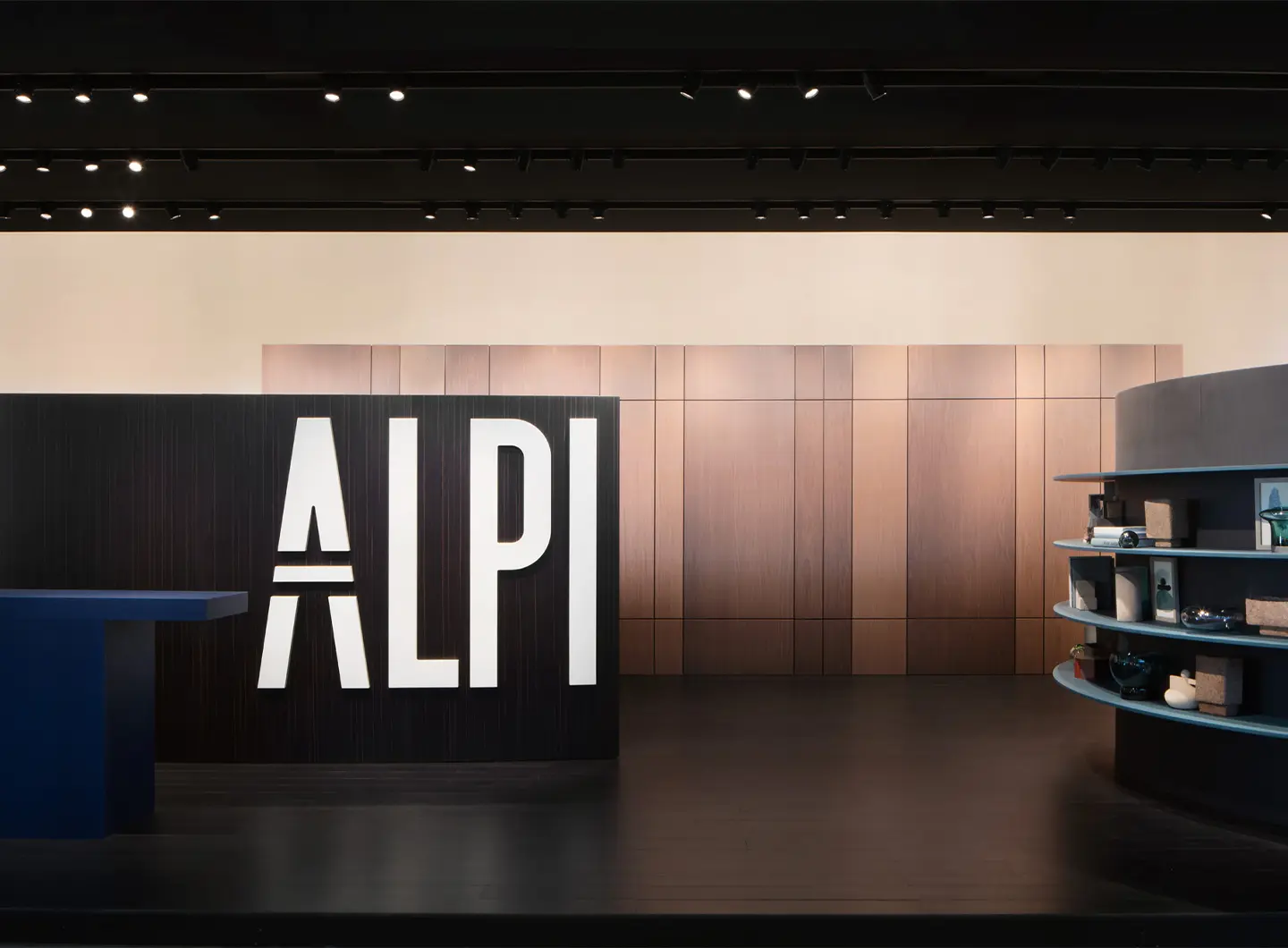 Tell us about a product you are particularly attached to.
ALPIready, the very thin panel (1 mm) presented in 2022 at the Salone - and included in the ADI Design Index 2022 - consisting of two layers of wood, bonded orthogonally, as in plywood. A very robust and flexible panel that, despite its thinness, is supplied prefinished and pre-painted. The collection has a range of different kinds of wood and finishes, with the most suitable paintwork. As for its aesthetics, the front and back of the panel are the same color, so there are no dark lines in the thickness. Its ecological character should be stressed. It contains no plastic and avoids problems of pollution or disposal. No such product existed before with these properties.
Any anticipations about the Salone del Mobile.Milano 2023?
During the Salone 2023 we will be presenting a new range of woods designed by our art director Piero Lissoni, together with a new partnership with an internationally renowned designer that we are eager to reveal to you. We're already working on other projects, including the autumn exhibition that will reach its fifth edition next year.
What moment marked the company's expansion?
When I arrived in the company in the 80s it was already big, I implemented a revision of the business models passing from the 80s to a post-industrial model.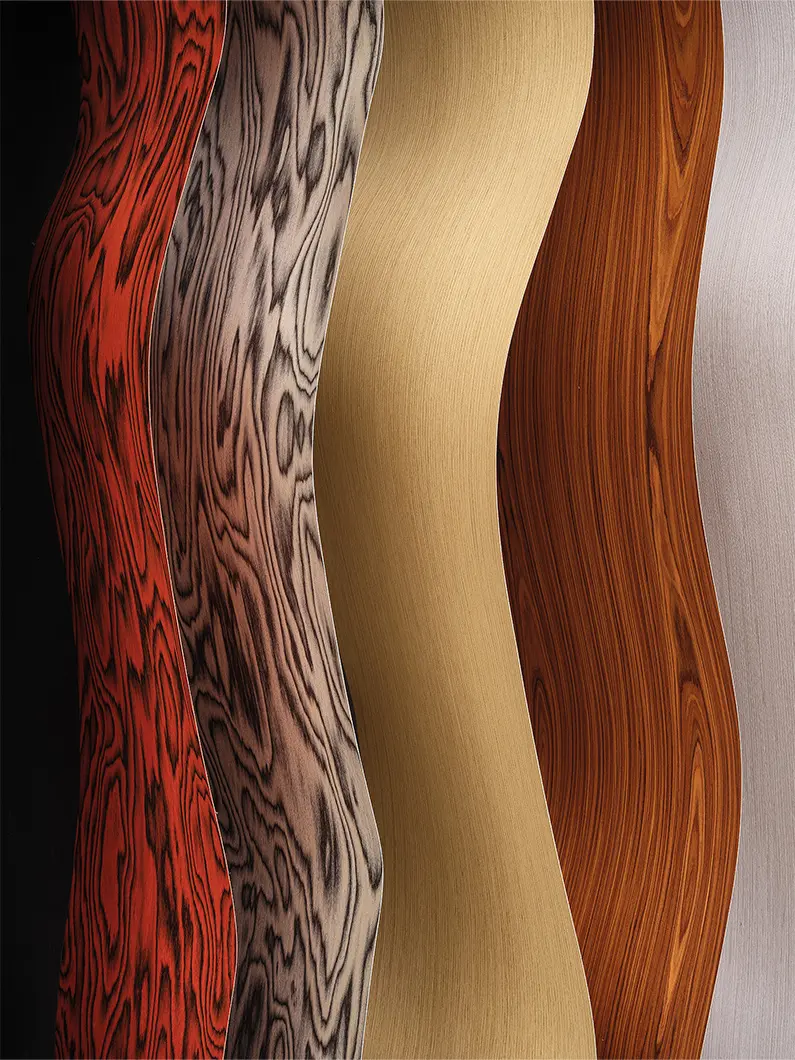 The collaboration with Ron Arad.
My dream was to collaborate with him. I like his work. For some years, in autumn, we've been organizing exhibitions of furniture made with our range of wood at the showroom in Via Solferino. We display wooden panels, still two-dimensional creations, which are not at all sexy! Certainly not as striking as wooden furniture. On these occasions we show the potential of the material once applied. I love radical design, hence the choice of designers who have collaborated with us: from Alessandro Mendini to Piero Lissoni and Martino Gamper, to name only a few. And now Ron Arad.
Exploitation and complexity of the forests in Cameroon.
Great complexity. Our work in Africa involves both industry and forestry. The latter attracts more attention, because it is bound up with the theme of forestry conservation. The exploitation is low-impact. From our forest in Cameroon we take only the trees useful for production. This happens through specific inspections. We cut down on average less than one tree per hectare and so the forest remains intact. The vegetation and the sun are so strong that as soon as you open a fissure in this dense dome the gap is overgrown with trees and shrubs. Exploitation every thirty years is low impact. So we can claim to have good credentials. Wood, a perennial resource, is not like minerals, oil or metals extracted from exhaustible mines. The forest, if worked correctly, will always be productive, offering a continuous supply of material. A renewable and perennial resource.
How are you coping with this economic and social phase?
With some concern due to the current political situation and the war, but as a business we haven't been affected and we hope to continue like this. We don't know what the future holds but we're keeping our fingers crossed.