Arper, in conversation with the President Claudio Feltrin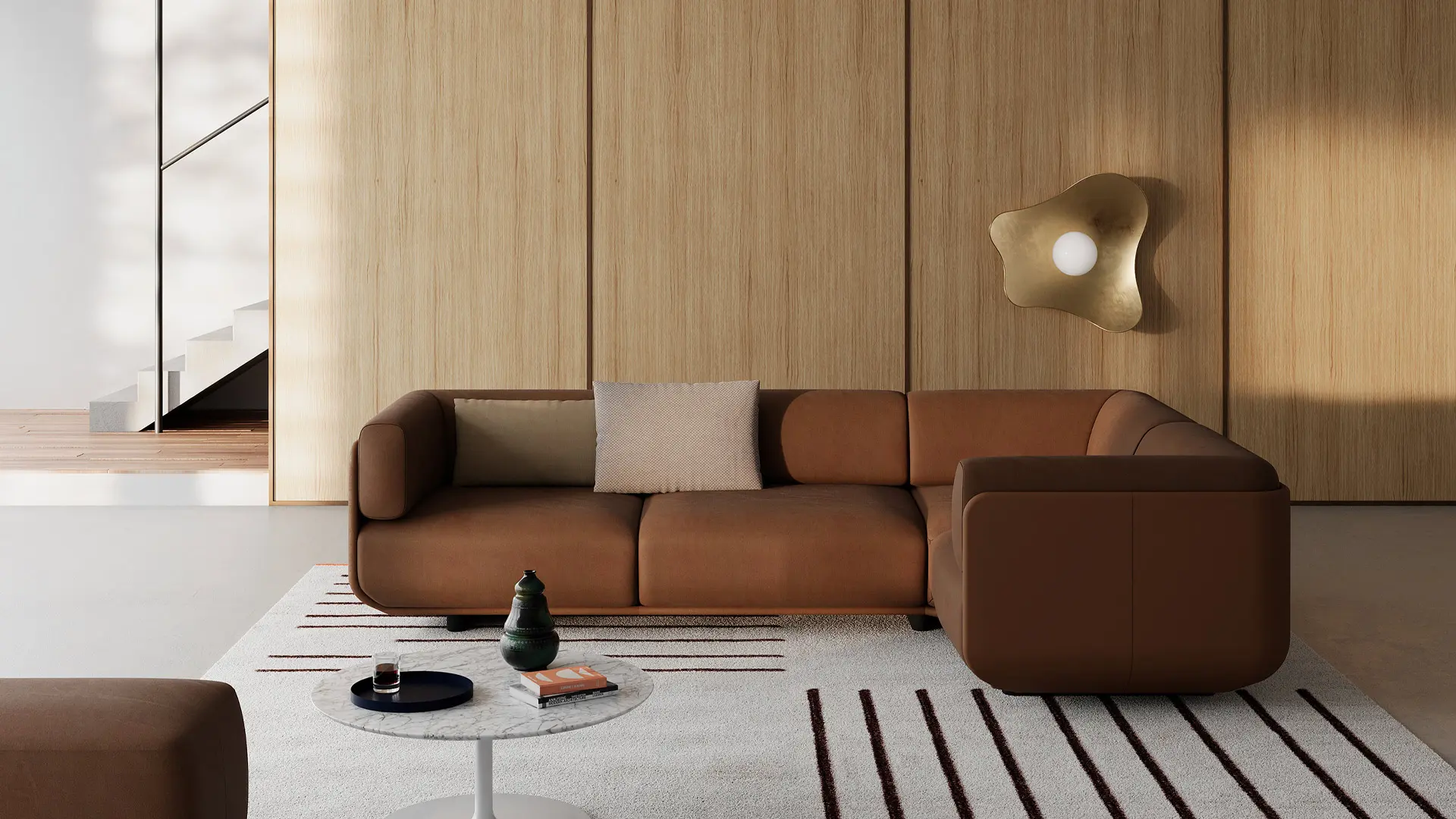 "Having freedom of thought, being able to count on an area full of possibilities, not being tied to a single material, steering a broad course. These are the four foundations on which we built our history. An approach that has helped us to broaden our horizons." A conversation with Claudio Feltrin, President of Arper
What led to Arper being set up?
Arper was a family project: my father, with his experience in marketing furnishing fabrics and leathers - my brother and me. The decision to start producing chairs came from a desire to do away with outside contracting, with our experience of the furnishing world behind us. 
Our first chair collection, which I designed, was presented at the Salone del Mobile in 1989, the year the company was founded. Although our stand was in a far-flung corner of the fairgrounds, I remember that a few clients managed to find us and that's how the adventure began! 
During the '90s, design pieces like Mario Bellini's leather-covered Cab chair for Cassina were all the rage. Picking up on that trend, we started producing pieces for the home, with a modern twist, which helped us grow.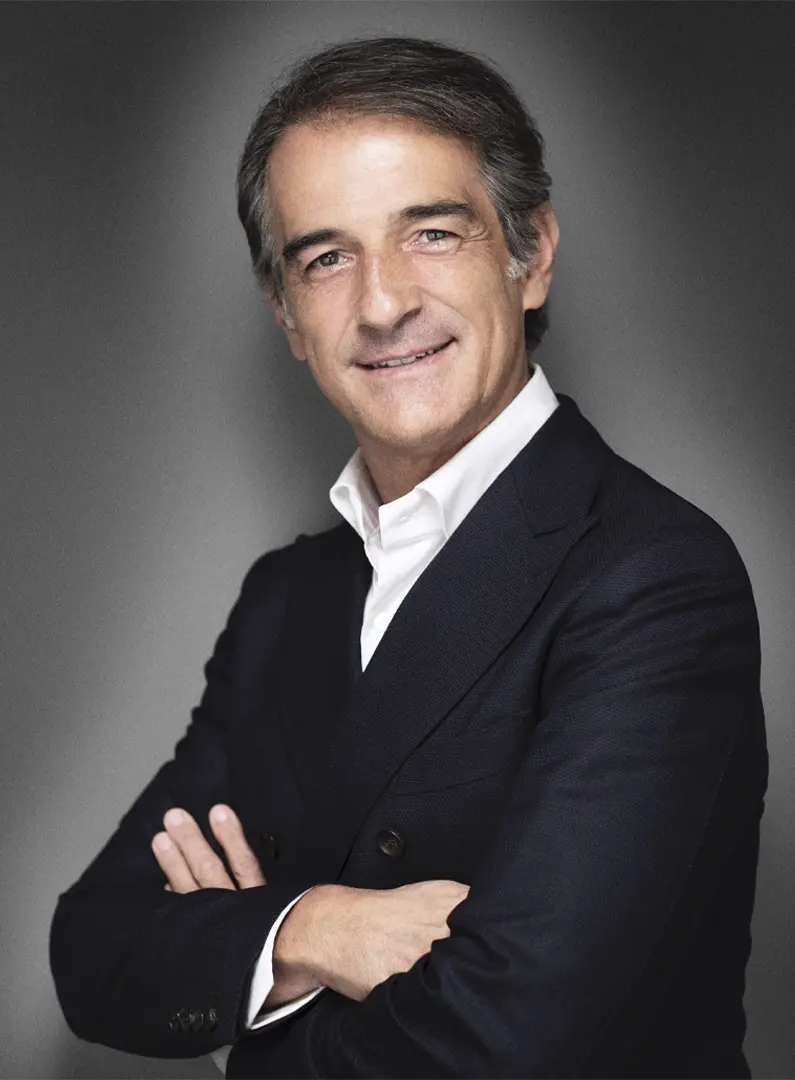 Towards the end of the '90s, we realised that we needed to make a qualitative leap, meanwhile the leather world had shrunk slightly. In 2000, as well as looking to the contract market, which was larger and less catered to than the home furnishing one, we decided to adopt a more linear, Scandinavian style. We had to find the right approach: we embarked on our collaboration with the Lievore Altherr Molina studio.
It was a lucky encounter between us, who were keen to change, and them, who believed in us, interpreting our wishes. I remember that when I tried to set out our objectives, Lievore himself asked me: "what does design mean to you?" 
With the "sliding doors" in 2000, we realised we needed to bring in an external figure who could bring their managerial experience into our family set-up,  which we supplemented with good will, insights and hours of design work.  
While we were looking for a designer, we acquired a general manager.
How did your meeting with Lievore Altherr Molina come about?
Right from the start at the Salone I found myself introduced to a different type of market, and to people who enabled our aspirations to become reality. That's why the Salone is important to me. 
It's important for the small to medium-sized companies that want to make contact with a constantly changing world. 
Yes, I think so. Small companies find opportunities for visibility at fairs that they wouldn't have otherwise. 
To break into the market you need investments and a sales structure. Fundamental steps need to be taken in terms of the quality of business development. In our case, the trade fair helped us accomplish the "leap" that allowed us to respond to Lievore's question: "what does design mean to you?" 
What was your reply to Alberto Lievore's question?
Design means having freedom of thought, being able to count on an area full of possibilities, not being tied to a single material, steering a broad course. These are the four foundations on which we built our history. An approach that has helped us to broaden our horizons.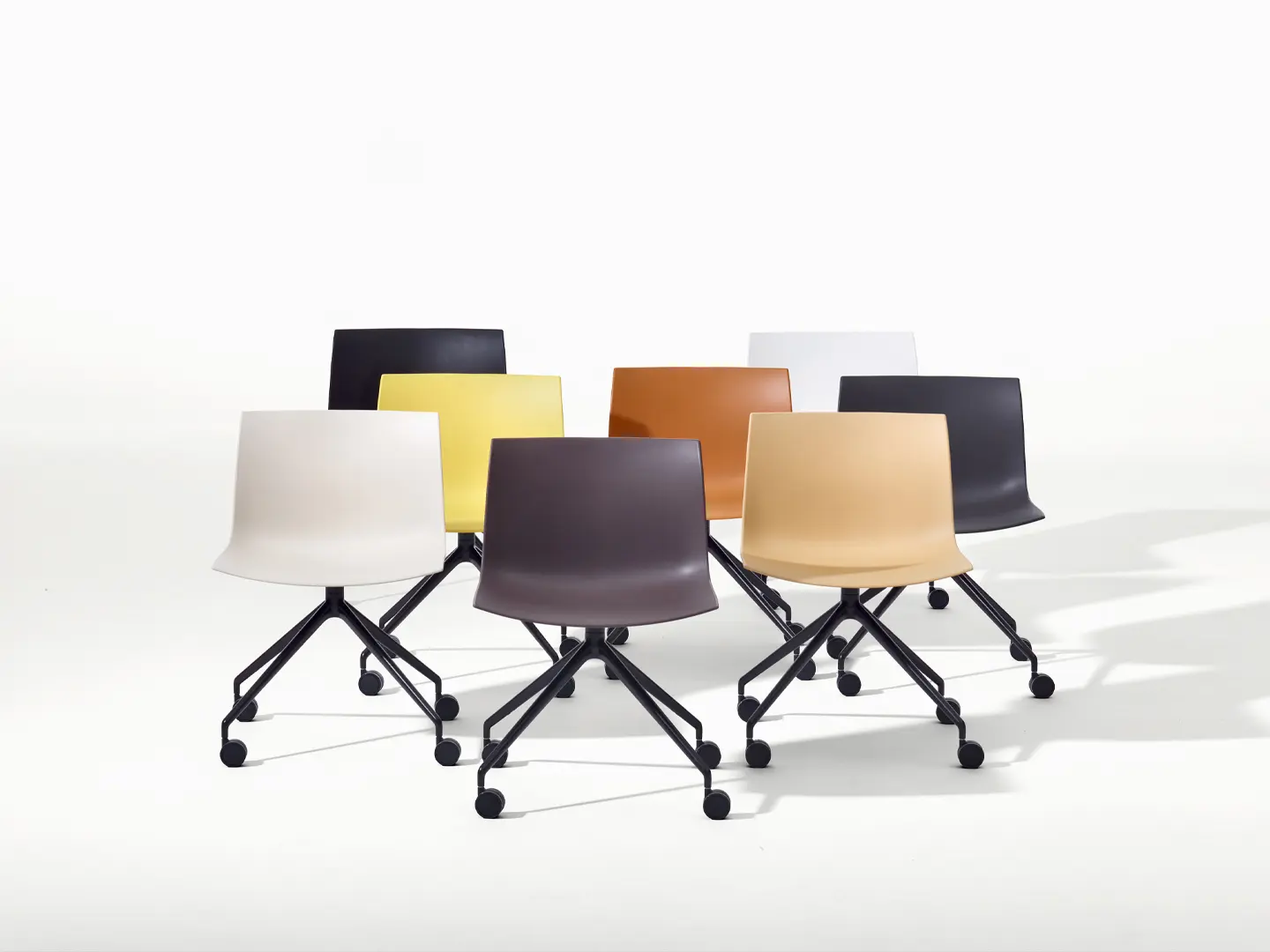 Your company organisation.
Structured, not exclusively geared to the family. We unfortunately lost my father during Covid … 40 years of working side by side. A wonderful father, especially because he was a strong character but also keen to encourage his children to forge their own paths. He gave us great freedom: all credit to his teachings. That's the spirit we preserve in the company, as well as openness of mind: the vision of a family company. We are happy about the direction we've taken, with our results, and obviously we want to do better, and do better we will. 
A product you're particularly fond of.
The Catifa, produced the year after our meeting with Lievore Altherr Molina, encapsulates our vision for the contract market. This brilliant idea sprang up during a plane journey back from Chicago, when they brought along the tray with the classic breakfast cup. The cup was cobalt blue with blue plastic outside and white inside – that sparked the idea for a two-coloured plastic product. But how to go about creating it? 
An industrialist friend explained to me that the double injections undergo shrinkage because each product take a different amount of time to cool down, causing distortions. I knew this was a great idea for a product that had a characteristic unlike any other. 
We presented some prototypes at the trade fair, the stand was packed. This was a pivotal moment for the company and sales were really good for five or six years. Our advantage was to have created our own market, our company image and our brand. 
Another product is Leaf (design Lievore Altherr Molina, 2005), an extremely iconic chair that embodies our spirit, although its sales were not comparable to the former (the costs are different). I'm also very fond of the Nuur table (designed by Simon Pengelly, 2009), which netted a Compasso d'Oro award.
Was appointing a CEO last year part of this transformation?
We were one of the first companies to obtain ISO 9000 certification, one of the first to have a board of directors open not just to family members. 
We appointed Roberto Monti CEO last year. It turned out that we had the same ideas, thoughts around development and bases for the future. Our company is and remains a family-owned business, but it's run by a family-participating board of directors.  It may be the entrepreneur who makes the business but it can also be the entrepreneur who kills it. Involving professionals that are not members of the family is paramount.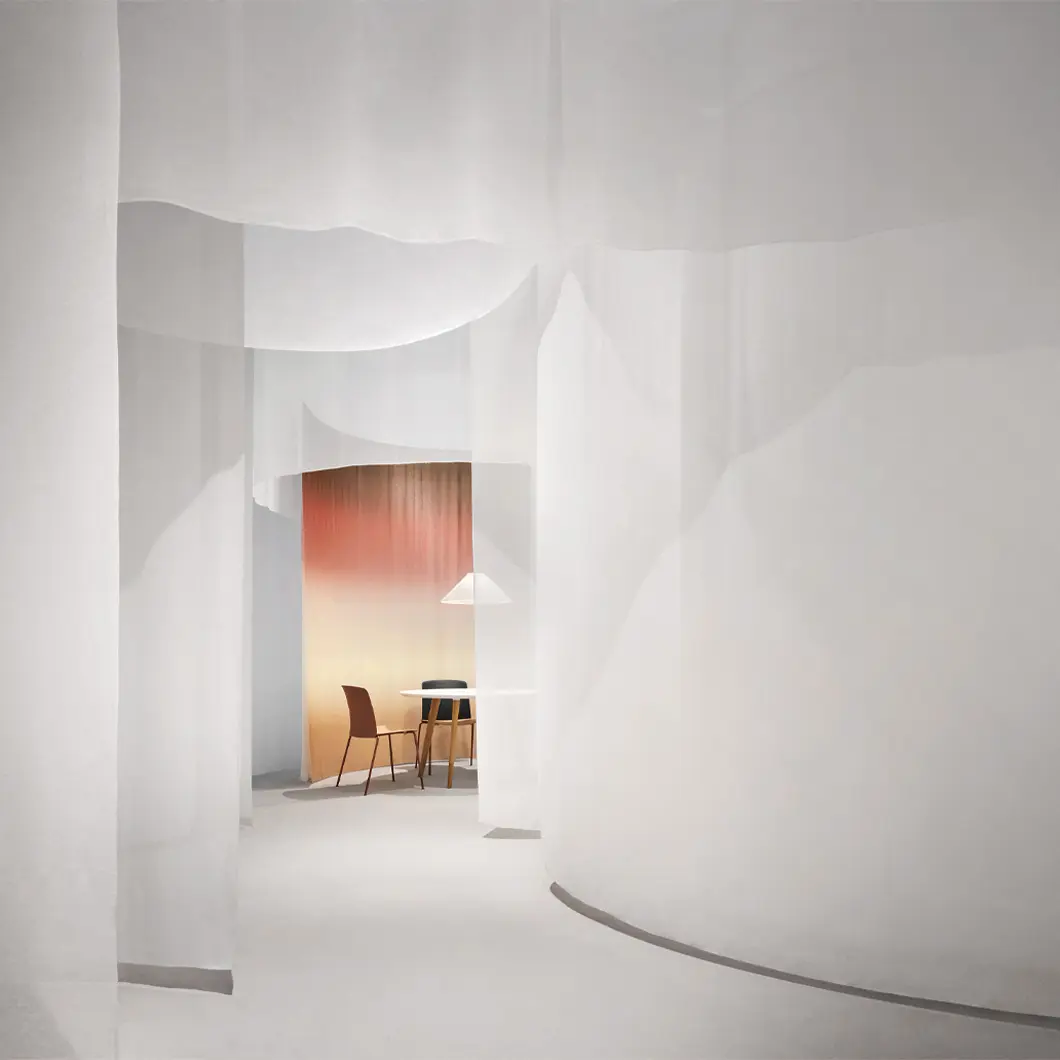 Do your children work for the company?
The eldest is 39, he's a chef and has his own restaurant, following his passion. The youngest is 36, and he worked for Arper for around four years, but while appreciating this field, he chose to take a different path in the end, involved with the world of visual arts and culture. 
I told him: first of all you need to get butterflies in your tummy, if you don't feel them, leave it be. 
The issue of sustainability.
Sustainability is one of the crossroads in which all the companies within our sector ought to invest, because this is the future. It's a transformation – not a certification – a change of mindset that follows the market. Taking part in this change and setting the process in motion is a matter of pride as far as I'm concerned. 
It's essential. It helped us deflect the impact of Covid, but we also realised that it's no substitute for the physical. We sell products that have shapes, and express the fascination of physicality: chairs, furniture, surfaces all need to be tested and touched. All credit to digital. Transitions carry us towards the future taking account of the good things that have been achieved previously. Hard though it is to maintain, balance is crucial, and this task is down to the Federation. 
Any hints about the Salone?
There will be new things … something outside our traditional field.