All services available at the Salone del Mobile.Milano 2023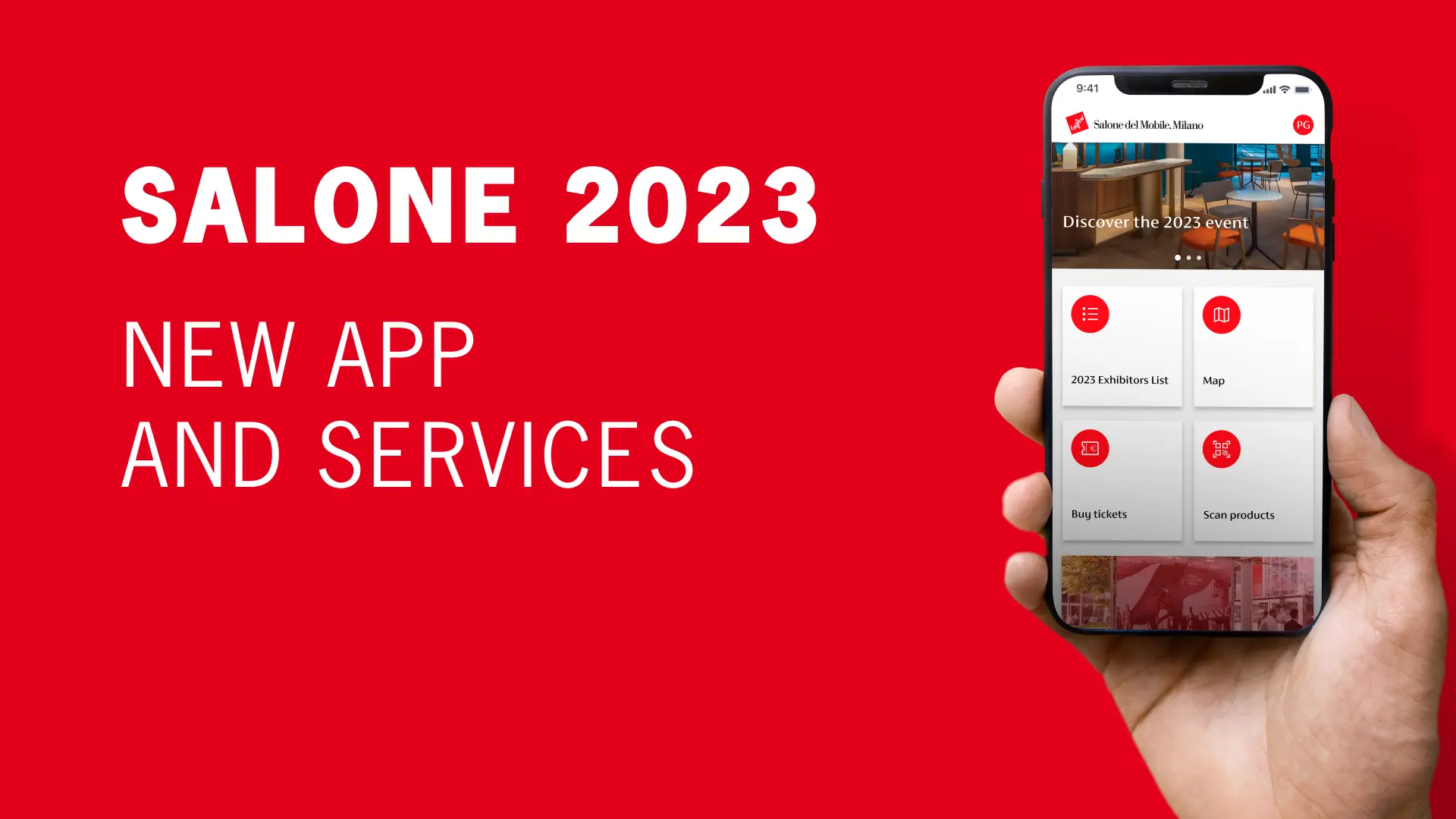 Through the renewed app and the use of digital tools, this year it will be much easier to organize your experience to the best at the Salone del Mobile.Milano
Among the great innovations at the Salone del Mobile 2023, we want to create  the best possible user experience. To achieve this, in addition to the Practical Guide and useful information on the site, a series of technological tools and the new app will be made available to visitors.
Plan your visit to the Salone 2023
Visitors will be able to select the companies to visit at the Salone from the exhibitors- list  – on both the app and on the platform – by checking their position in the pavilions. The selection also enables you to organize the list of selected companies into folders.  Visitors can then mark off the companies seen as "visited".
In order to optimize your visit and your calendar, in the exhibitors page it is possible to use the filter to see the brands available for appointments.
The interactive map of Salone del Mobile.Milano 2023
In collaboration with MazeMap, the Salone presents the new interactive wayfinding system that will improve the visitor experience at the fair.  The interactive map will enable visitors to easily orient themselves and quickly reach  their favorite exhibitors, so creating a personalized route.
QR code to know the products and brands at the Salone del Mobile
Visitors will be able to scan the QR-codes of the products displayed in the stands, opening the information tabs published by the companies. This will enable them to discover all their features.
Save your favorite brands and products
Both on the platform and on the app, visitors will be able  to select brand  pages and product pages and  save them as favorites in order to consult them later. 
It should also be noted that the event is easily accessible by public transport, by train, from the airports, and by shared taxi, with one station for each Gate (East-South-West). Here you can find all the details and information to reach the Salone del Mobile. Inside the fair site accessibility to all the spaces is also guaranteed to people with disabilities and  those with reduced mobility thanks to accessorized paths and services.