Papanek's Green Imperative: an ethically responsible future for design
Add to bookmarks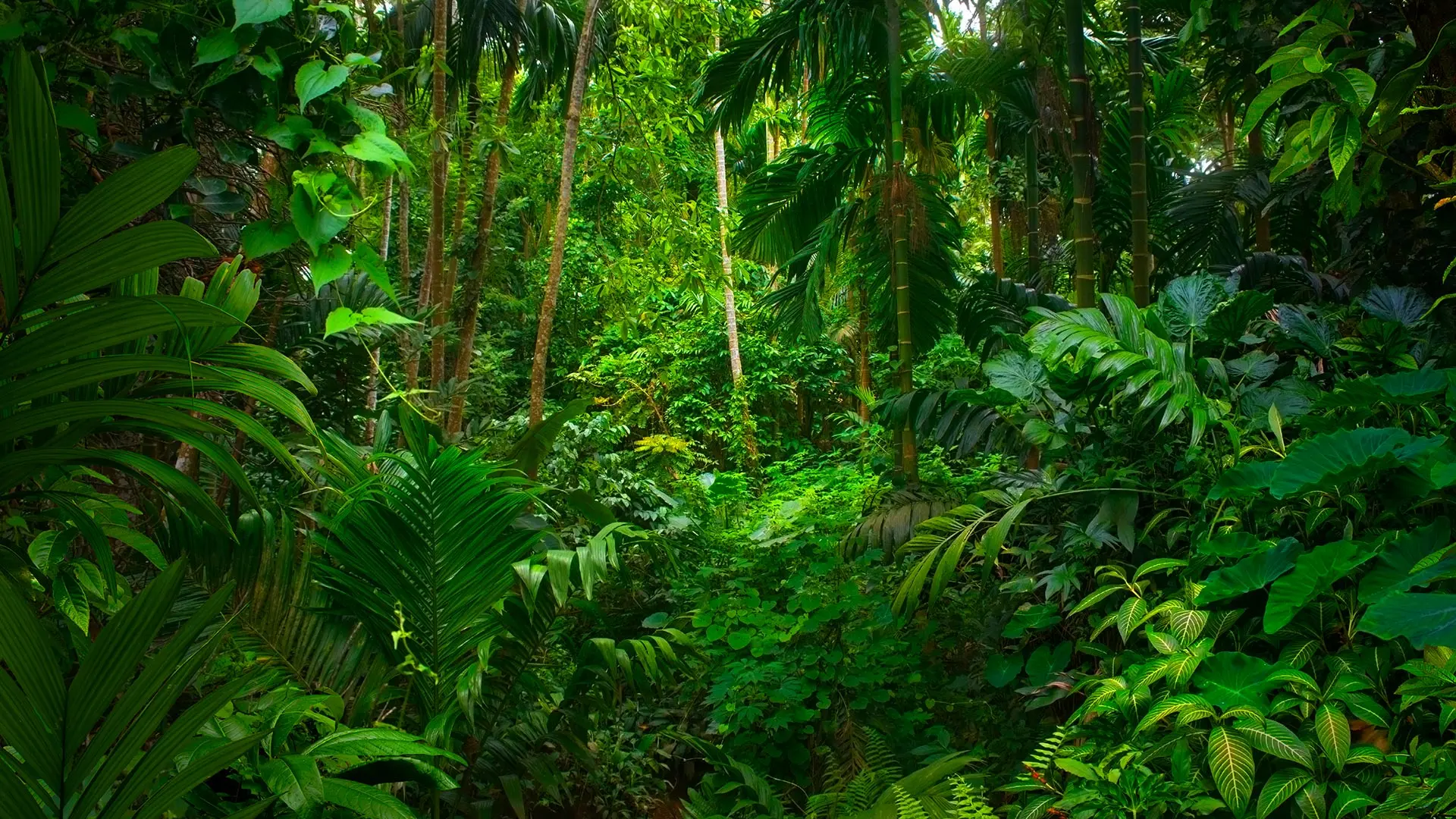 The sustainable design pioneer's ever-relevant book forces us to embrace ecological consciousness of the practice, advocating for a new era of design with nature at the heart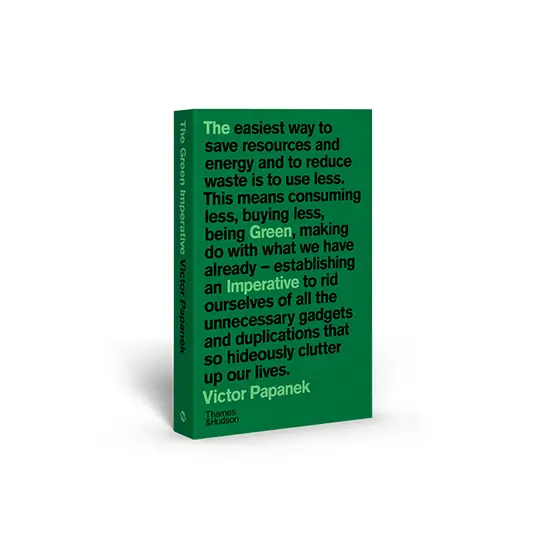 Reading the work of Victor Papanek in 2022 is a prophetic experience. As the world wakes up to the impending climate disaster, with polar ice caps melting, plastic littering the most remote beaches and entire populations fleeing from the advance of deserts and waters, his lessons on  green design from the early 90s truly feel visionary now.
In his pioneering work The Green Imperative: Ecology and Ethics in Design and Architecture, now a classic in design literature, the Austria-born American designer and educator argues for his discipline to address these issues head on, embracing a socially and ecologically responsible design of products, tools, and community infrastructures.
From choosing recycled and reusable materials to cutting on pointless packaging and rejecting aesthetics for their own sake in favour of ethics, this book calls for a new era of design that puts nature at the heart of the practice.
First published in1995 by Thames & Hudson, the publishing house reprinted a fresh edition in February 2022 as, a quarter of century on, Papanek's lucid prose has lost none of its nerve and becomes more relevant than ever to spark collective ecological consciousness and radical change in the design world.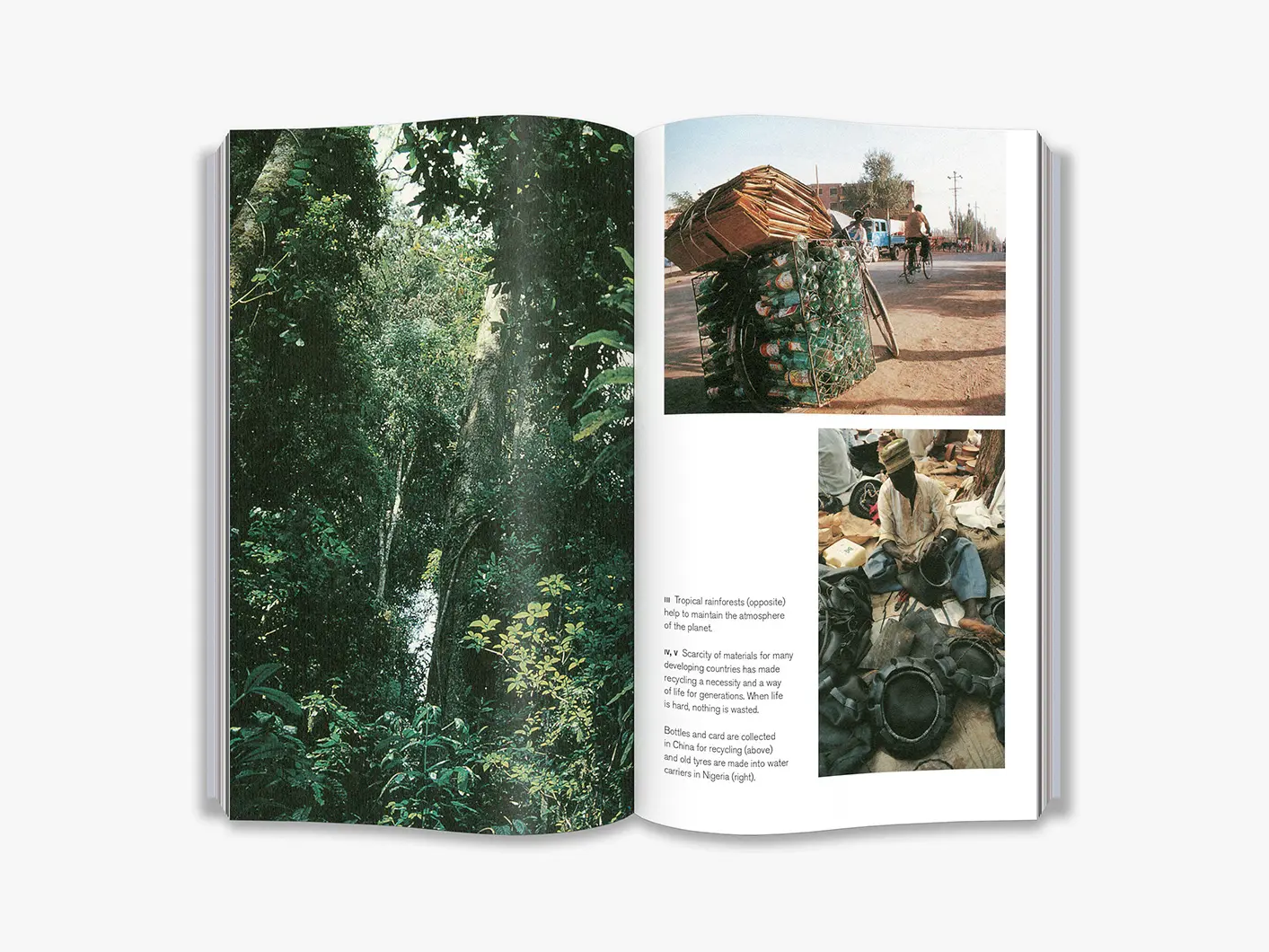 A life challenging design
Papanek has always been widely praised for his visionary and strongly expressed ideas on design theory. Throughout his career, which also included educational, academic and written work, the designer has been advocating for inclusion, social justice and sustainability in the tools and infrastructures that we build, laying the foundations of responsible design in a world challenged by the climate emergency.
Beginning his career in industrial design, after spending time living with and learning from Navajo, Inuit and Balinese peoples, Papanek later developed a critique of consumerism which permeated all his memorable works.
Back in the days when awareness of design's social and environmental footprint was not as evolved as it is today, he created furniture, objects and electrical equipment with recycled materials, designed to promote inclusivity and, sometimes, even to make a political statement.
Among Papanek's designs, often developed together with his students or collaborators, figure the first electric vehicles, televisions and radios for African countries, solar-powered refrigerators for tropical countries as well as the "Fingermajig," an object stimulating the sense of touch and the "Living Cubes" series, user-assembled furniture that could be modified to meet the users' different needs.
He lectured in universities around the world, inspiring new generations of students, and tirelessly promoting a more inclusive and socially-focused debate about design. He was J. L. Constant Distinguished Professor at the School of Architecture and Urban Design at the University of Kansas at the time of his death in 1998. 
Design for the Real World, Papanek's most influential publication, has been translated into over twenty languages since it first appeared in 1971, followed by How Things Don't Work (1977) and Design for Human Scale (1983), which cemented his reputation as one of the 20th century most influential pioneers of design's politics.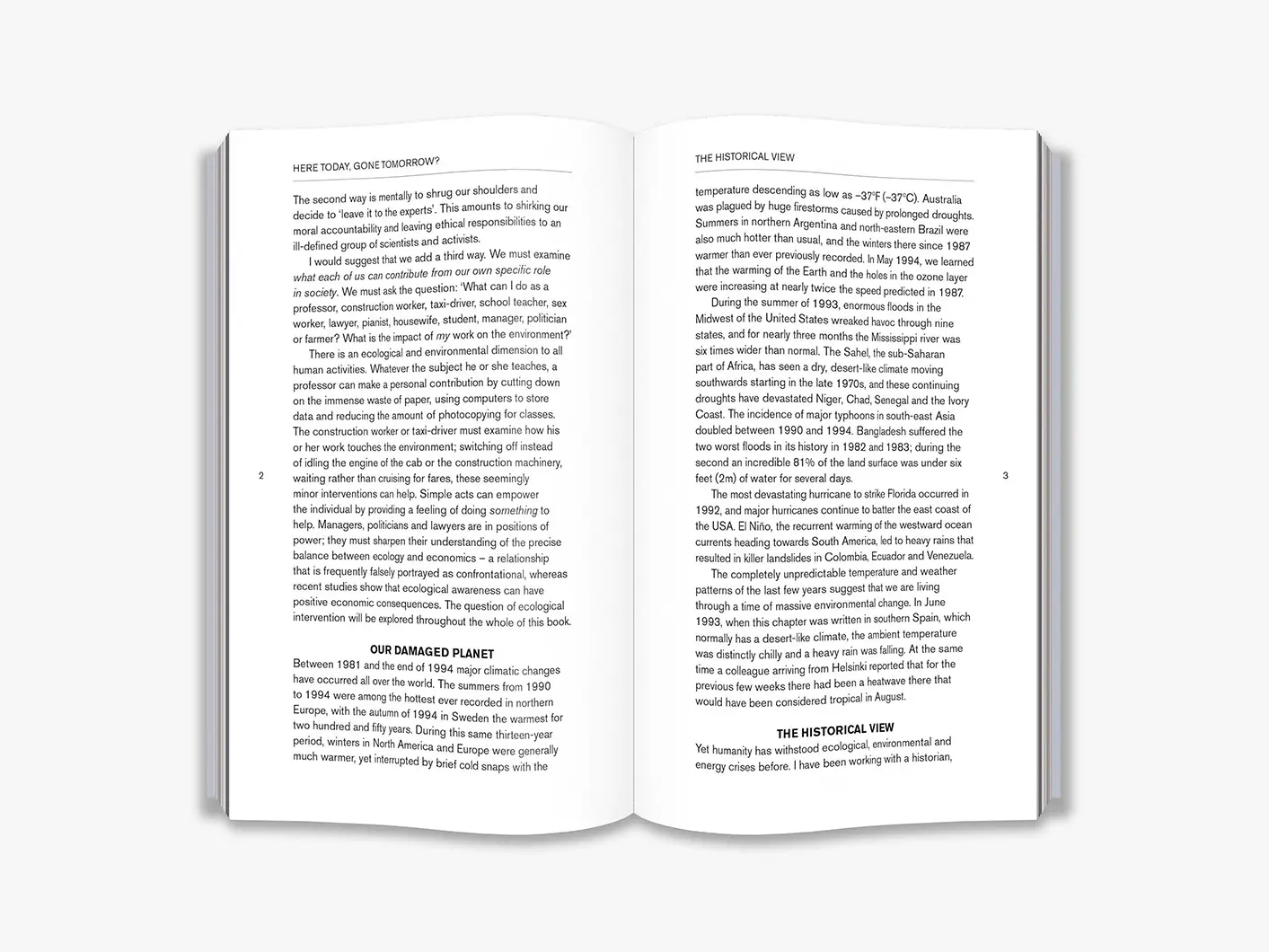 Designing for a safer future
In 12 chapters and little less than 300 pages, The Green Imperative retraces the modern history of design in parallel with the damages we are witnessing to our planet. Addressing the single most evident elephant in the room "Have we wasted the last twenty-five years and is it too late to change?", the book offers a plethora of honest advice, clear examples and withering critique, laying out the flaws and opportunities of the industry.
As publication Design wrote, "Much of the pleasure of reading this book derives from [Papanek's] vivid imagery and the directness with which he expresses his very strong views," which call into question both designers and consumers' choices, from working at a smaller scale to buying responsibly.
In the text, Papanek identifies six potentially ecologically dangerous phases of the designed product, starting with the choice of materials and the manufacturing process, up to packaging and transportation. The relationship between ecology and design becomes a clear one and so is the need to address it in the lifecycle assessment of a product.
A new idea of design makes its way out of this book. A green, ethical approach that puts greater emphasis on "quality, permanence and craftsmanship," that questions the "ultimate consequences of a new product being introduced" and that has a deeper understanding of nature as the "healing force for the global environment."