Masterful photos. The soul of photographic subjects in 3 books
Add to bookmarks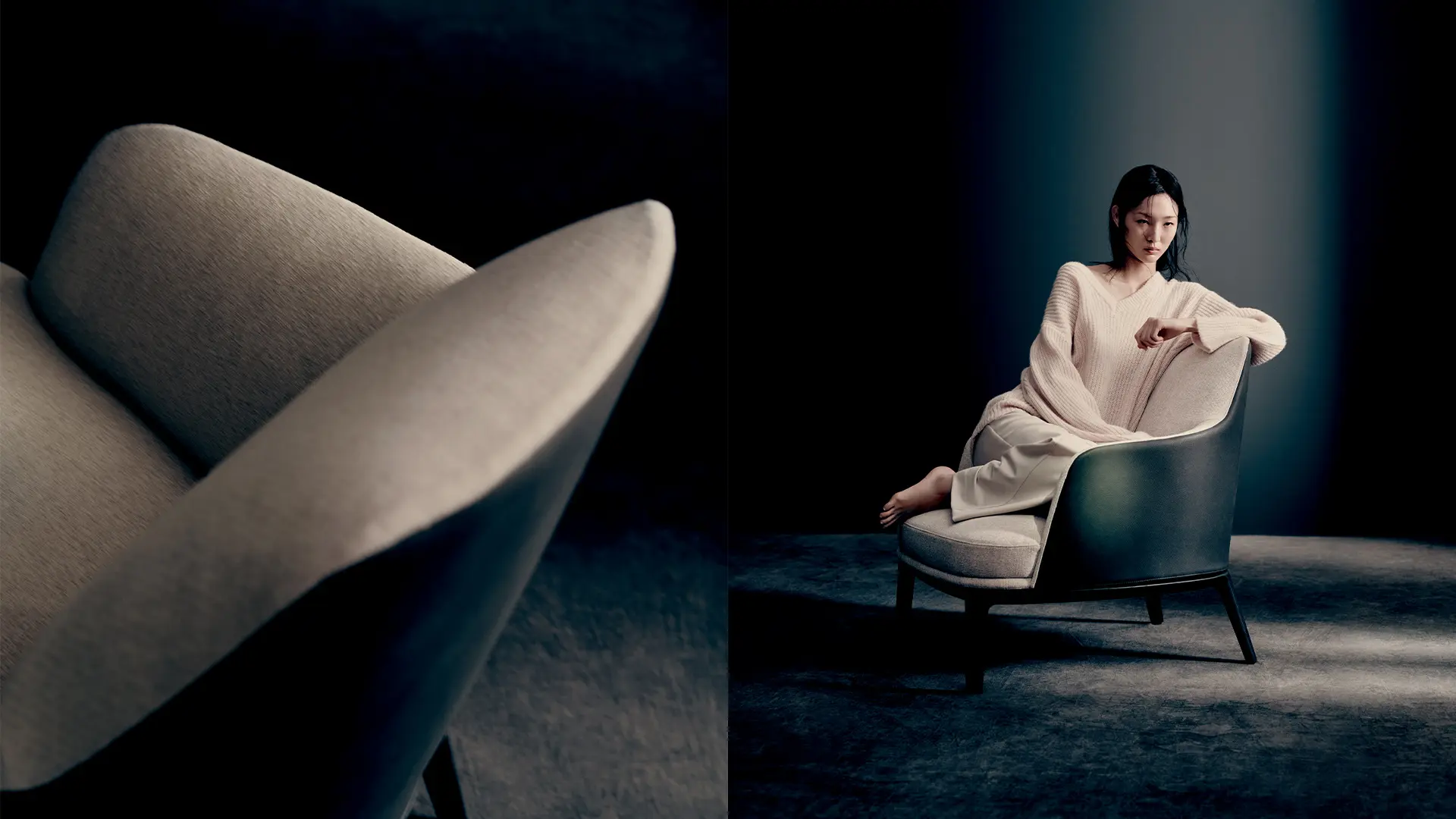 The powerful, searching and communicative images of Paolo Roversi, Stanley Greenberg and Iwan Baan. Whether they be photographic portraits of furnishings, trees, buildings or people
Incontri
A renewed encounter with Paolo Roversi, one of Italy's leading globally renowned fashion artists, spawned a communication project with which Poliform, the brand symbolic of Italian know-how has thrown itself open to new worlds of art, culture and lifestyle.
The first encounter to be featured in Incontri is between design and photography. "An intense, almost passionate, cordial, sentimental encounter," according to Roversi, who has always sought out that "deepest something" in his subjects. In the book, models and design pieces, first immortalised in individual portraits then all put together, fuel a true intimacy, with a dreamlike feel. 
"I tried to take the picture of the dream of that piece, the idea of that piece, of the mood behind it. I believe objects too have a soul," as played out in the author's harmoniously and elegantly balanced photographs, in which neither the clothes nor the furniture dominate, and which generate a sentimental relationship. "What I always try to do with my pictures is not only some sort of ID card or atlas or map of the face, the exterior features, but a search for something deeper. I tried to do the same things with the objects, with the pieces of furniture."
Portraying iconic pieces such as the Le Club, Jane and Curve armchairs and the Saint-Germain, Brera and Mondrian sofas has generated a narrative, not just of the individual pieces but of a quite precise lifestyle. That of Poliform.
Title: Incontri
Photos: Paolo Roversi
Introduction: Gianluca Longo
Published by Poliform
Published: 2022
Language: English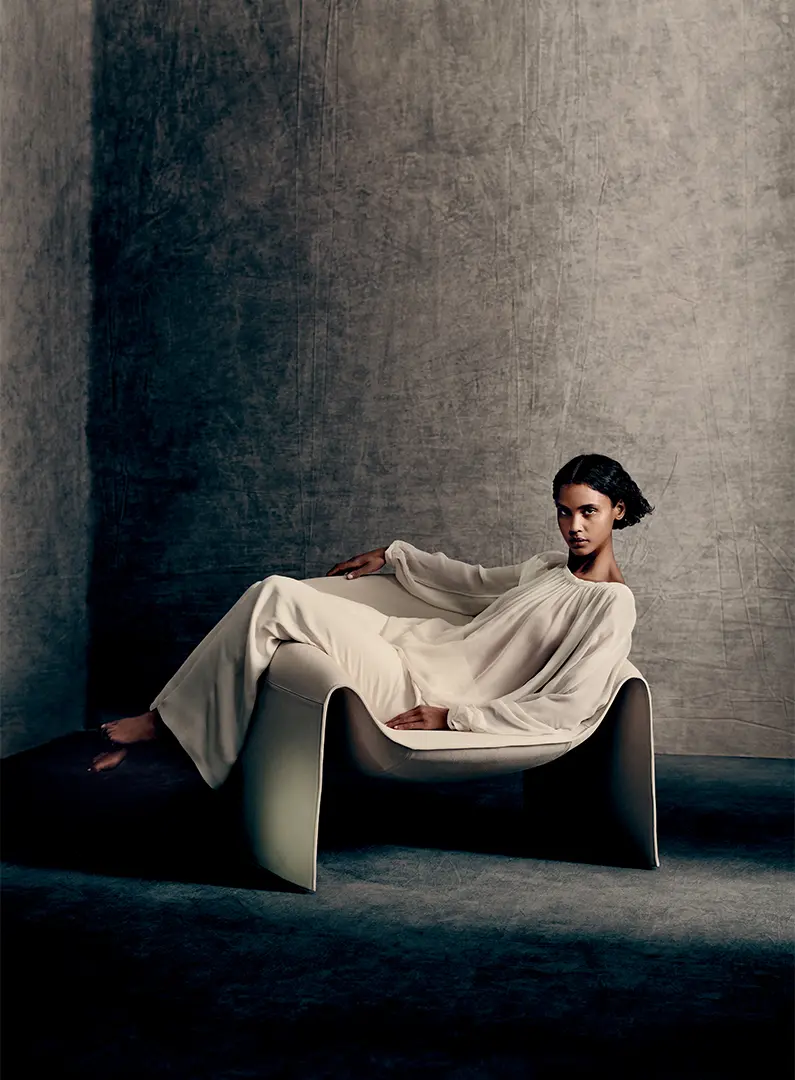 Olmsted Trees
A close encounter between the father of American landscape artists – Frederick Law Olmsted, the centenary of whose birth falls this year – and the acclaimed New York photographer Stanley Greenberg. Boston's Emerald Necklace, the park system in Chicago, Milwaukee, Buffalo, Rochester and Louisville, as well as Manhattan's iconic Central Park, his first work, which he designed with Carl Vaux, are just some of the architect's famous creations, in which trees always played a key role. Greenberg pays tribute to trees and to their inestimable value with these 100 photographs of the species that date back to the origins of those urban green spaces.
Strictly in black and white – a colour choice that plays on the form, light and texture of the various subjects – the images are either powerful close-ups, highlighting the roughness of the bark and knots on the trunks, or long shots that take in the surrounding landscape. Elms, oaks, beech trees, poplars, lime trees, plane trees, ashes, ginkgo biloba, whitewoods and many other lesser-known species, more akin to alien creatures than plant organisms, follow on from each other. Each is furnished with a simple caption detailing their name, also in Latin, and the place and date of the photograph. Three essays by experts in landscape history, sociology and architecture round off this intimate encounter with the legacy of this legendary architect.
Title: Olmsted Trees
Photos: Stanley Greenberg
With contributions from: Tom Avermaete, Kevin Baker and Mindy Thompson Fullilove
Publisher: Hirmer
Published: 2022
Pages: 160
Language: English and German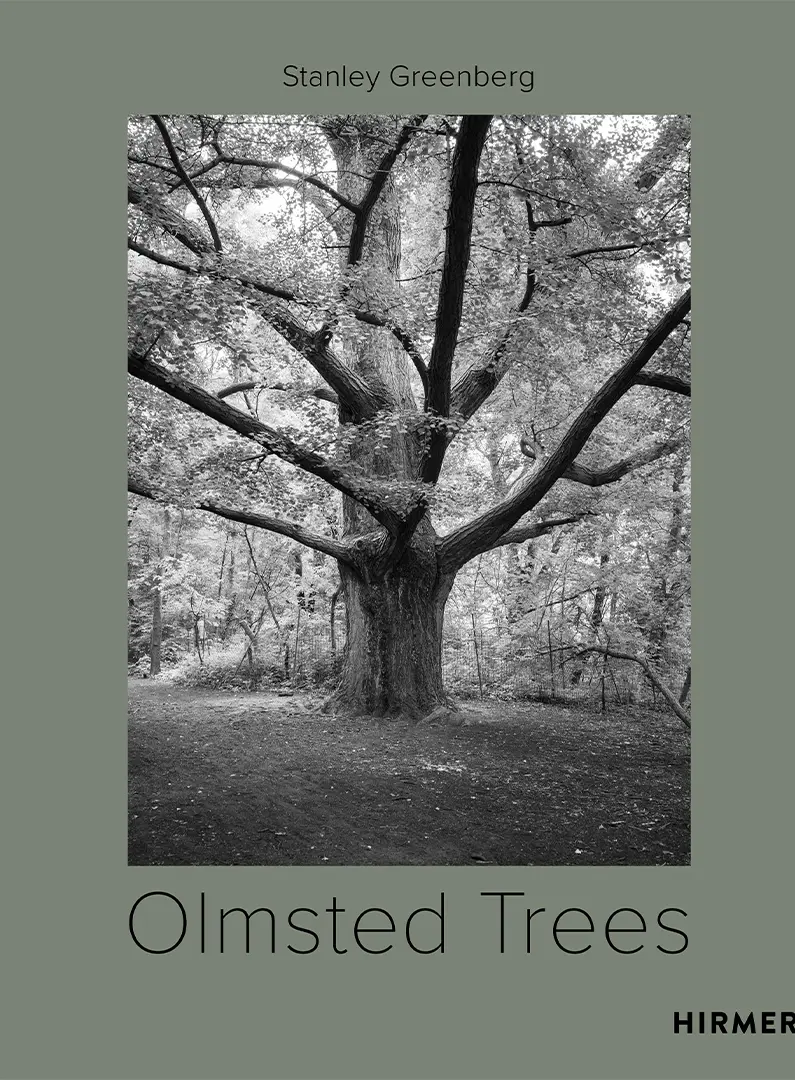 Kazuyo Sejima Ryue Nishizawa Sanaa
1987-2005 Vol.1 / 2005-2015 Vol.2 / 2014-2021 Vol. 3
He started to experiment with a camera given to him by his grandmother when he was 12, was the very first recipient of the coveted Julius Shulman Award in 2010 and now, at the age of almost 50, Iwan Baan is one of the world's most renowned architectural photographers. A label that, in particular, encapsulates his more accessible and human approach to architectural matters, recording the way individuals, communities and societies interact with the built environment. His shots are portraits of the context, the society and the atmosphere that gravitate around buildings. Architects such as Rem Koolhas, Herzog & de Meuron, Zaha Hadid, Diller Scofidio & Renfro, Toyo Ito and Morphosis have turned to him to have their work inserted into a narrative context, not just a documentary one. Now Kazuyo Sejima and Ryue Nishizawa, Pritzker Prize 2010, and their studio Sanaa, set up in 1995, have gathered their opera omnia into a three-volume anthology, designed by them and with the photography entrusted to Baan.
In strictly chronological order, the anthology covers more than 30 years of their work: from 1987 when, after studying at the Japan Women's University and working with Toyo Ito, Kazuyo Sejima set up her own studio, employing Nishizawa, then still a student. The three volumes feature buildings, city plans, interiors, furniture, miscellaneous goods and books, making up not just a precious collection of works and a catalogue raisonné, but also a veritable architectural project.
Titolo: Kazuyo Sejima Ryue Nishizawa Sanaa
1987-2005 Vol.1 / 2005-2015 Vol.2 / 2014-2021 Vol. 3
Project/Book Design: Kazuyo Sejima and Ryue Nishizawa
Photos: Iwan Baan
Publisher: Toto
Published: 2022
Pages: 672 (in 3 volumes)
Language: Japanese