La Linea by Bjarke Ingels for Artemide
Add to bookmarks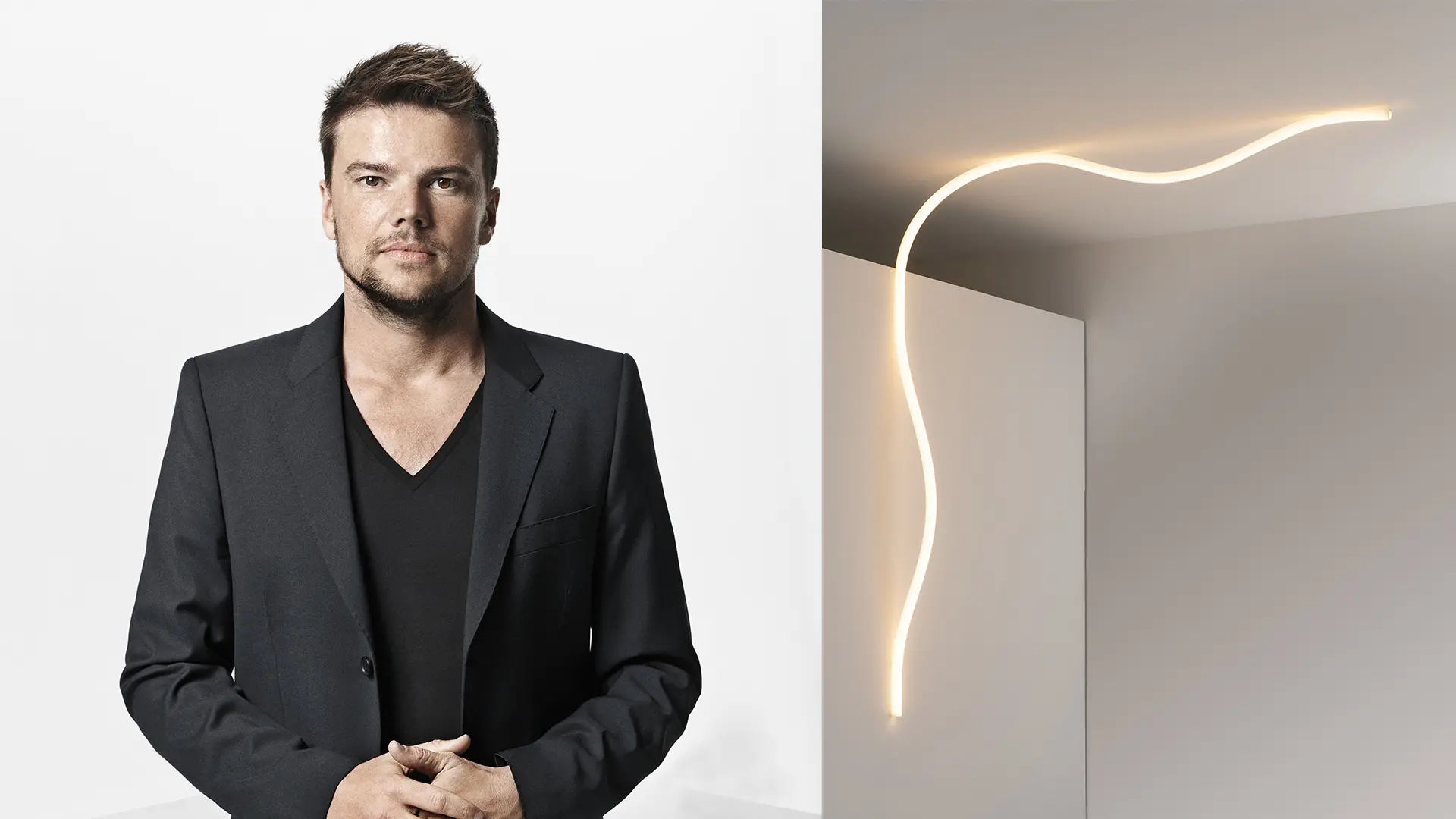 Freedom and modularity are the watchwords when it comes to this project – a flexible tube of light, capable of twisting and turning freely in the space to create undefined geometries.
La Linea in just a few words.
Infinitely flexible light!
What were you trying to achieve?
A flexible lighting typology that did not exist yet. One that could bend, twist and orient itself in as many ways as possible! A natural evolution in our design language together with Artemide.
In this project, was the creative concept the most important thing, from which everything else derived?
Yes, as with all of our work, we always go back to the beginning idea, our big idea, in which all of our ideas and details then derive from.
What kind of relationship grew up between you and the product?
It's always amazing to see it come to life from an early sketch or an early idea and being able to feel it and interact with it really gave us the notion of all its possibilities.
How/where do you see this product in 10 years' time?
Hopefully in situations, environments, and positions that we hadn't imagined yet!