Japanese architecture past and present, in four books
Add to bookmarks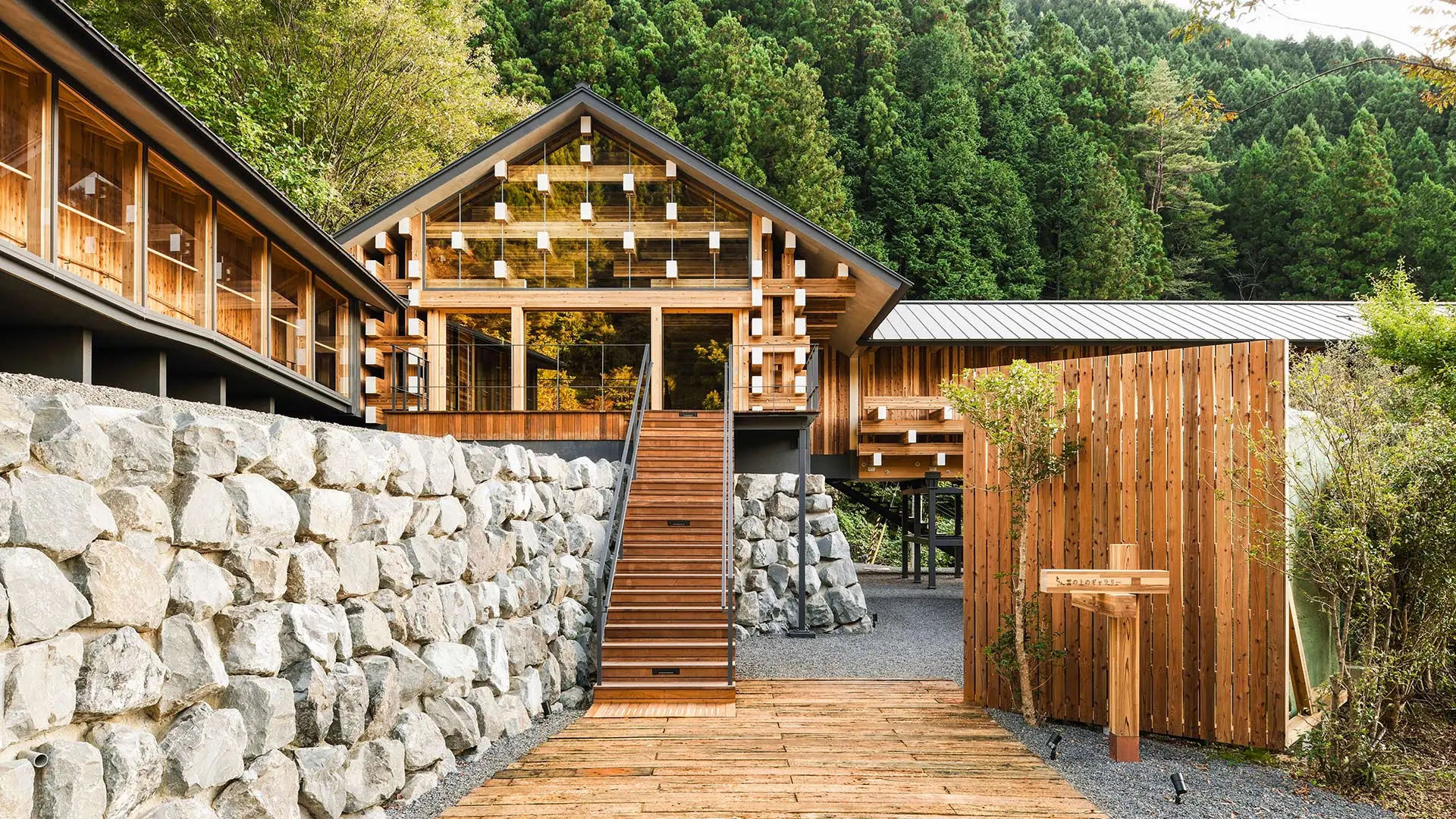 What do traditional tea houses and contemporary architects' futuristic designs have in common? A happy blend of aesthetics and technology, as inseparable in pre-modern Japan as it is today
Thanks in part to a time-proven ability to handle unique environmental factors such as high population density and seismic risk, Japanese architecture is among the most creative in the world. It certainly has the prizes to prove it: seven Pritzker Prizes over the past thirty-five years, the first awarded in 1987 to Kenzo Tange, founder of the "metabolism" movement and one of the great masters of brutalism, and the most recent for Arata Isozaki in 2019. Ever since the early twentieth century, when European and American travellers first started visiting Japan and appreciating the sophistication of its traditional buildings, Japanese architecture has inspired and influenced the West. These four recently published/republished books present complementary aspects of the story: traditional buildings in the Land of the Rising Sun like temples and tea houses as viewed by an architect student of Alvar Aalto's who was close to Mies van der Rohe; an examination of flagship architecture over the last ten years; a review of the extraordinary career of Kengo Kuma, a designer known worldwide; and a journey through images of contemporary Japanese living.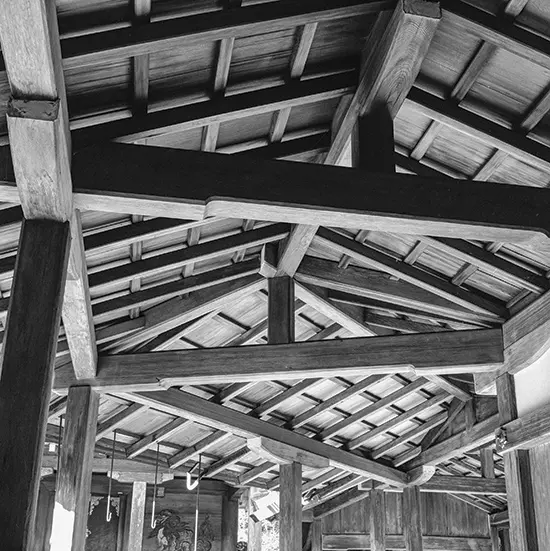 Temple and Teahouse in Japan
In 1953, 31-year-old Basel-based architect Werner Blaser visited Japan to capture its spirit by looking at classical architecture. What he discovered was "a mode of expression governed by mental discipline of the highest order." Two years after his return to Europe, he published a book that would introduce a great many Western architects to Japanese aesthetics. Impressed by Blaser's book to the point of commissioning a monograph of his work, Mies van der Rohe reputedly gifted the tome to many friends. The book examines a series of buildings constructed between the fifteenth and seventeenth centuries, a period when Japan attained an original synthesis of architectural styles imported from China and the country's own history, notably Shinto rituals and the tea ceremony. The author highlights the modernity of these constructions, particularly their modular approach, clever use of empty space, and room separation through sliding panels. Swiss publisher Birkhäuser has brought this book back into the limelight for a modern audience in this reprint accompanied by texts from Christian Blaser (Werner's son), Inge Andritz and Tadao Ando.
Title: Temple and Teahouse in Japan
Author: Werner Blaser
Publishing House: Birkhäuser (Basel, CH)
Year of publication: 2021
Pages: 172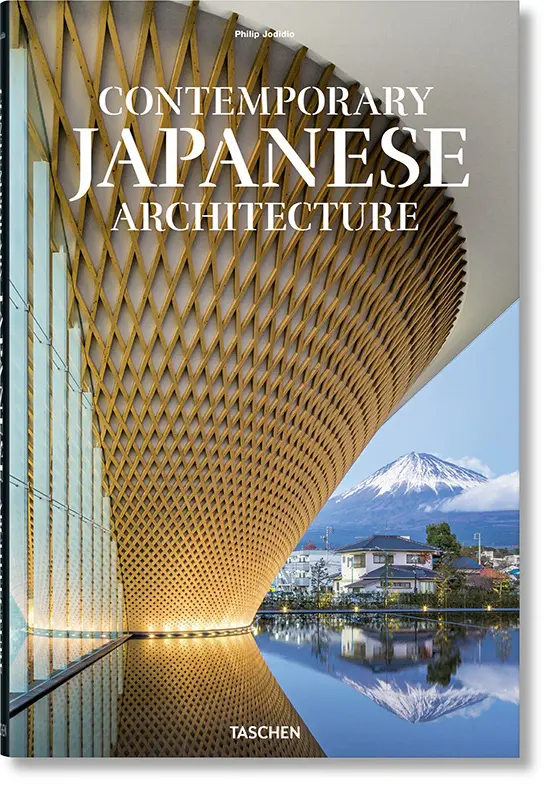 Contemporary Japanese Architecture
The only certain thing about Japan is change, says Philip Jodidio, a curator who, before devoting himself to authoring books on architecture, was for more than twenty years Editor-in-chief of French magazine Connaissance des arts. The author addresses the magmatic topic of contemporary Japanese architecture by picking his fifty-five most representative designs completed by Japanese architects over the past decade at home and abroad. Alongside great masters Arata Isozaki, Tadao Ando and Toyo Ito and the generation of pure talents born in the 1950s and 1960s (Kazuyo Sejima and Ryue Nishizawa of SANAA, Kengo Kuma, Shigeru Ban, Shuhei Endo and others), the book features a number of younger designers who have created richly inventive buildings despite being extremely small in size: Tsuyoshi Tane's Todoroki House (2018) in Tokyo and the 2017 Takashi Suo-designed dental clinic in the outskirts of the city of Okayama both offer just 188 square metres of floorage.
Title: Contemporary Japanese Architecture
Author: Philip Jodidio
Publishing House: Taschen
Year of publication: 2021
Pages: 448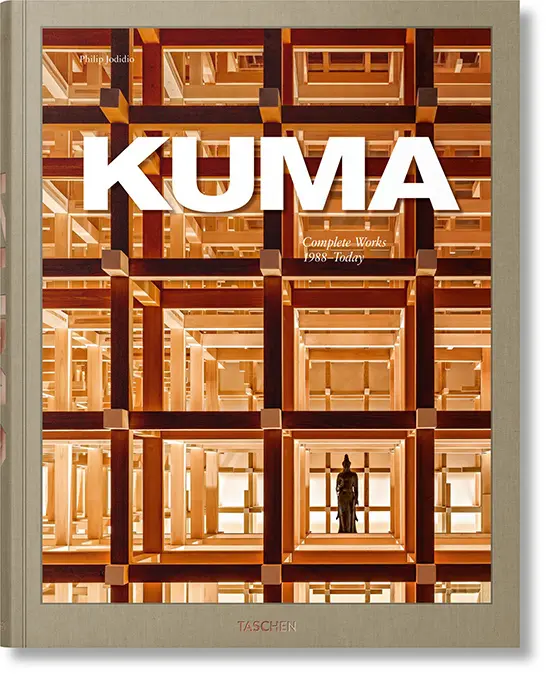 Kuma. Complete Works 1988 - Today
A leading exponent of Japanese architecture on the international scene, Kengo Kuma's work is as varied as it is geographically extensive. That said, some constants may be discerned in the majority of his designs: use of wood, for example, often configured in daring weaves and grids; a cloud motif, which returns multiple times in different interpretations; and a quest for harmony with the surrounding landscape and cultural context, in open contrast with the idea of building-as-object. Published by Taschen, this XXL monograph showcases the highlights of a career spanning more than thirty years, from Kuma's works in the mountain town of Yusuhara – a sort of "architectural laboratory" where he has worked since the early 1990s, developing his theories and testing their practical application – to recent challenges like the new Olympic Stadium in Tokyo (Japan National Stadium), which can hold up to 80,000 spectators, for which wood was the main material.
Title: Kuma. Complete Works 1988 - Today
Author: Philip Jodidio
Publishing House: Taschen
Year of publication: 2021
Pages: 460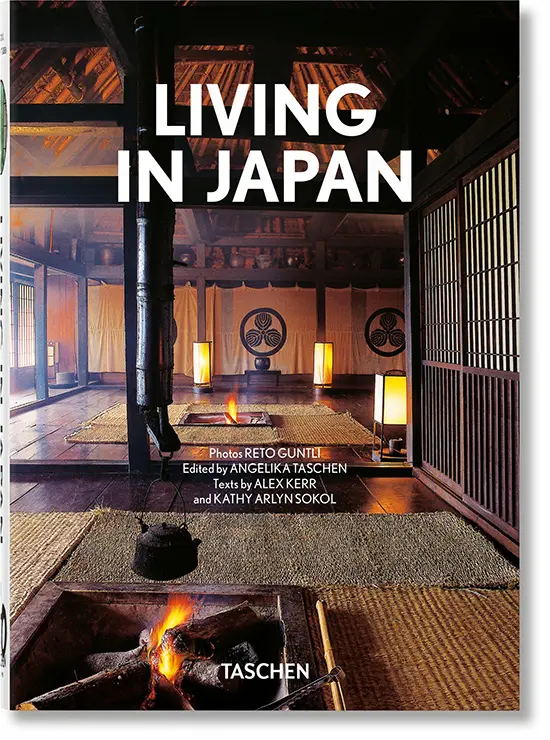 Living in Japan (40th Anniversary Edition)
Visitors to Japan tend not to interested just in breath-taking landscapes and architectural prowess, they go to savour the refined local art of living. First published by Taschen in 2006 and now issued in a new version as part of a series celebrating the publishing house's fortieth anniversary, this book is a tour of Japan's most stunning houses and inns, complete with addresses that could – in better times – inspire independent exploration, ranging from traditional ryokan like the Tawaraya in Kyoto, once frequented by the likes of Alfred Hitchcock and Jean-Paul Sartre, to ultra-modern dwellings like the 4x4 House designed by Tadao Ando and inspired by the structure of lighthouses. All these buildings are captured by the lens of Swiss photographer Reto Guntli.
Title: Living in Japan
Authors: Alex Kerr and Kathy Arlyn Sokol
Photography: Reto Guntli
Publishing House: Taschen
Year of publication: 2021
Pages: 460