The interview with Robert Thiemann for the 25 years of FRAME Magazine
Add to bookmarks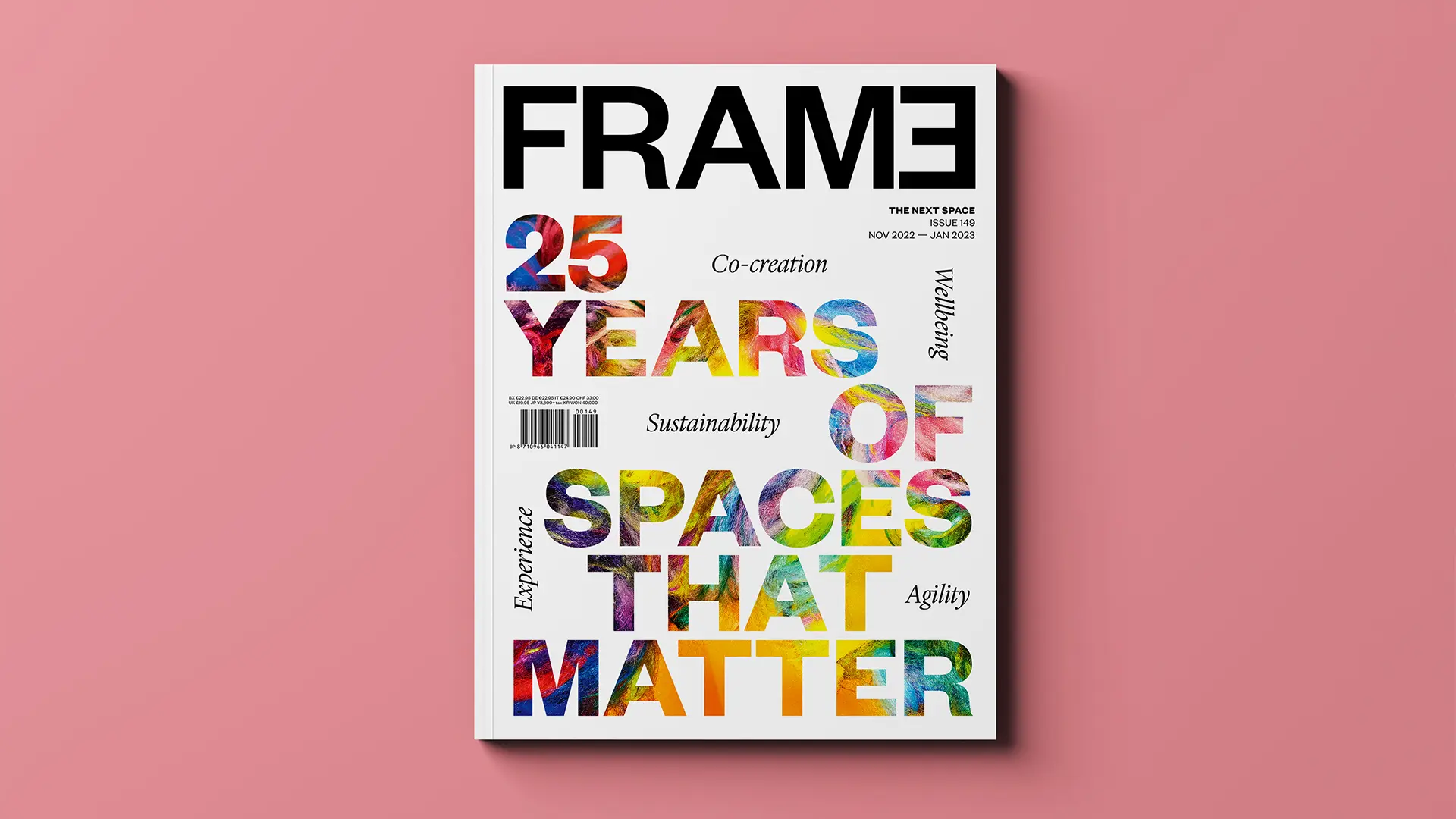 Putting together and framing on paper ideas and projects on spatial design. Observing and interpreting the evolution of designing spaces is for FRAME the context to encounter and the imagine the next 25+ years. In conversation with Robert Thiemann, founder of the magazine
It was on the eve of the new Millennium in a stimulating backdrop of geopolitical transition and the increasingly encroaching presence of new technological tools that FRAME magazine was first published in 1997 in Amsterdam which, as its founder, Robert Thiemann, subsequently said, was intended to narrate the world of international spatial design in a broad and precise approach. FRAME magazine has grown over the last 25 years, gaining credibility and prestige through creativity and imaginative collaborations, but also thanks to a few constructive missteps.
It survived the first wave of media digitisation and remained faithful to the printed version, whilst also creating a powerful online platform, underpinning the huge amount of research work and discovery undertaken by its dynamic team of journalists and collaborators. It also became a tool of undisputed quality and immediate accessibility for the entire business and design community. My conversation with Robert opened with the name of the magazine, which also encapsulates its mission. What's in the name?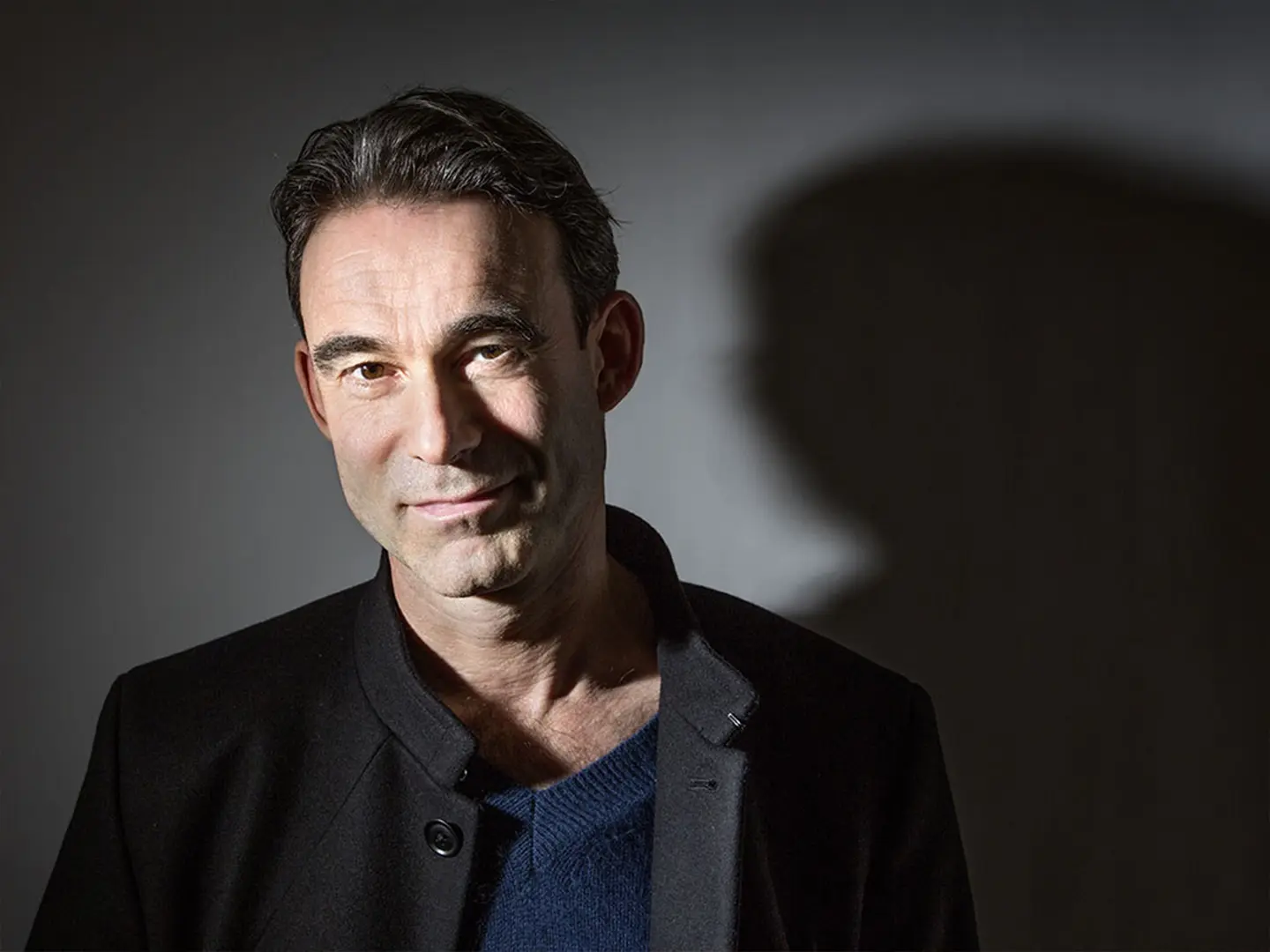 What was the brilliant idea that sparked the magazine and how has this initial idea evolved over the last two decades?
The name FRAME was chosen for a number of reasons. First of all, any interior space is FRAMEd by walls, a floor and a ceiling. Life happens inside that FRAME. Secondly, as a journalistic publication, you always offer a FRAMEd view of the world. In our case, we have been framing spatial design. In 1997, when we launched the magazine, there was no truly international B2B print publication on interiors. From the outset we wanted to see the world as our playground and to write for a professional audience. We have always stayed true to this initial idea.
The media outlook has changed significantly since you founded FRAME magazine in 1997. How do you look back on these 25 years of media transformation?
When we started FRAME, the internet was barely used. We still connected at low bit-rate with a modem to surf the internet. Pages loaded slowly and large images weren't even present. Putting together an international print magazine made total sense: it was the only way to keep our community abreast of the global state of spatial design. Ten years later the landscape changed. Online journalism took off around the time of the 2008 banking crisis. In 2010 Pinterest and Instagram were launched, further digitally transforming the media landscape. Our reaction was inevitable.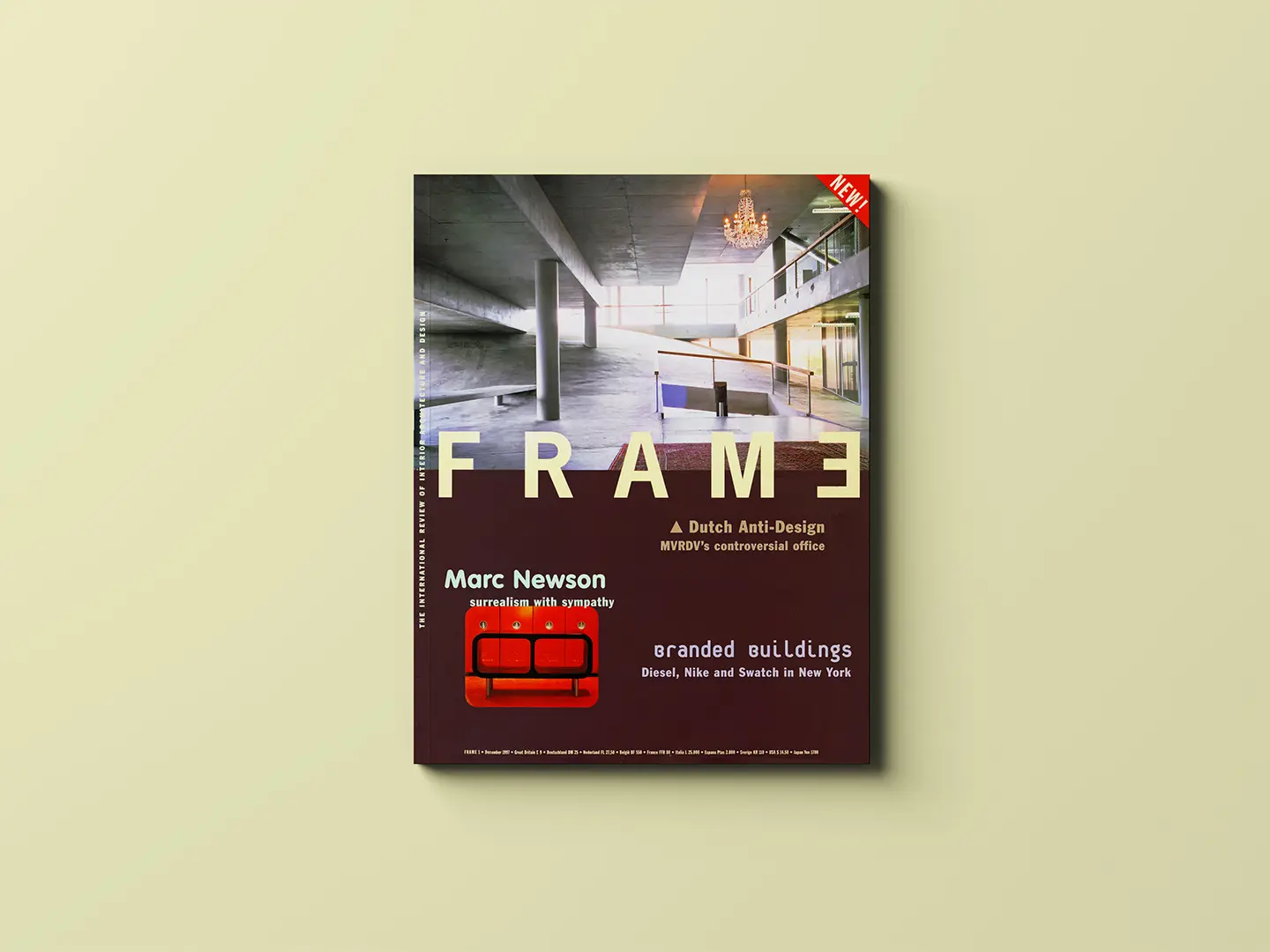 How did this process affect FRAME?
Around 2016 we became strongly aware of the fact that we needed to act across all media channels: not only by publishing a print magazine, but also by having a strong presence on social media and by seriously building our own website. In 2017 we launched the FRAME Awards as a mainly online event. We also started to create much more insightful content. The next step is to put up a paywall on FRAMEweb.com to monetise that content.
In a way, referring to FRAME as just a magazine sound diminishing. It has become a point of reference for trade and design professionals as well as a critical and educational platform for green grads, young architects, designers and a source of inspiration for many curious people. What's your take on it?
Indeed, we are offering more than just a magazine. We've also been building a platform for inspiration and knowledge, focusing on the future of spatial design. That platform includes a magazine, but also awards and events. And there's more to come...
FRAME managed to develop its own language and its signature is widely recognisable. Do you think there's more work to be done?
Thanks, but there's always more work to be done! We need to take more steps as regards content creation to offer even more insightful and valuable perspectives on spatial design. We're increasingly taking on the role of a guide that accompanies interior design professionals on their path to growth. The interior design community needs to be able to rely on FRAME as a trusted companion that leads the way to the future of the profession.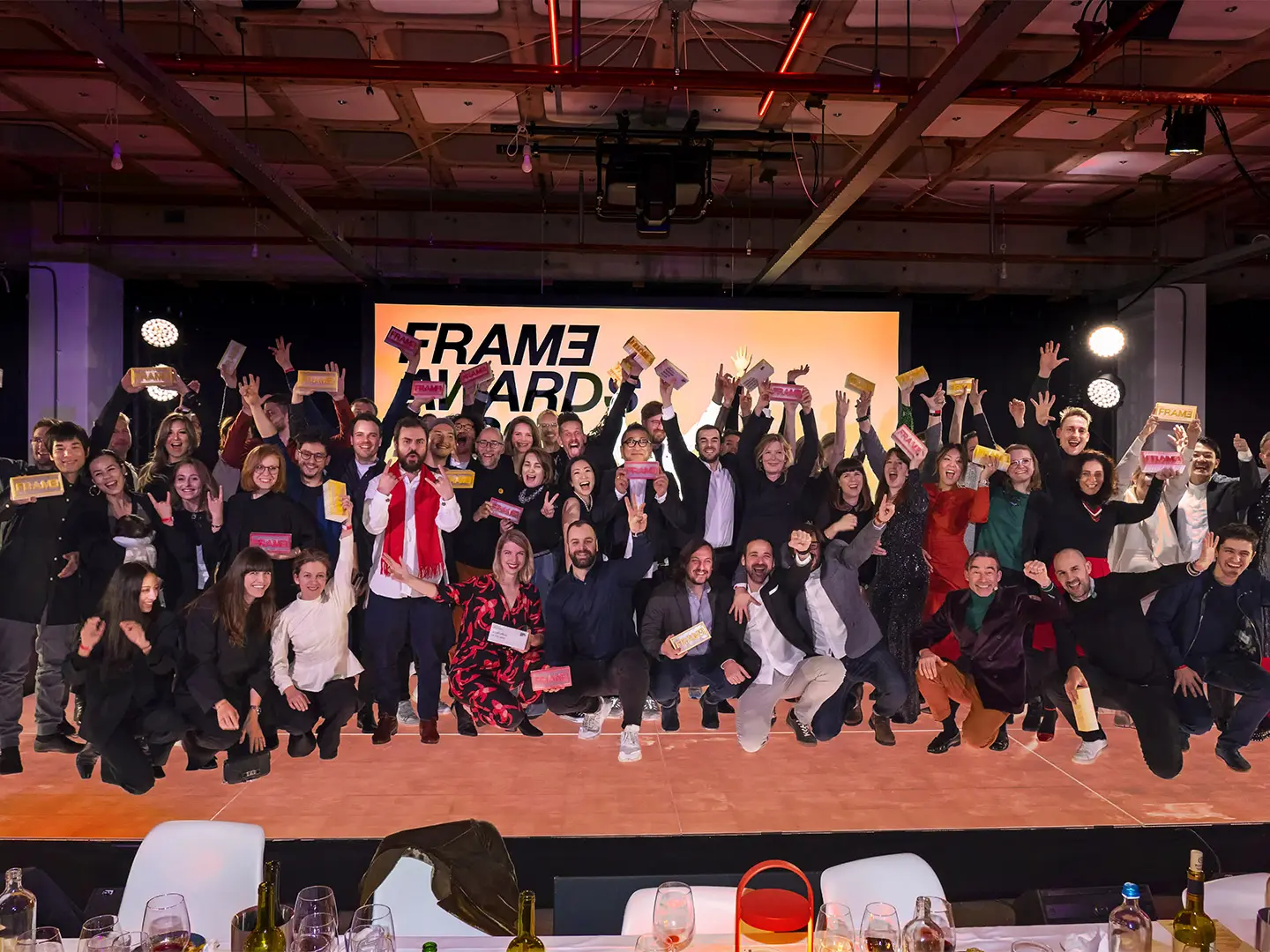 What do you enjoy most about your role as Editor-in-Chief and what, in your opinion, should a responsible and socially aware editor keep in mind while managing the team and the magazine?
I have a fantastic team with talented and skilled editors and designers. In my opinion these people need to have a lot of autonomy so they can take pride in and ownership of their work. My role is to provide the conditions for that: to set guidelines that are just clear enough to prevent the team from getting lost in space and to make sure they feel safe and heard.
Who are your current inspirational figures and why?
Figures don't inspire me that much anymore. It's more about interesting, new phenomena. Everything that's happening in the tech space and which affects how we live and work, for instance. Think of XR (ed. Extended Reality) and AI (ed. Artificial Intelligence). But also, the way the world has changed since the shock of Covid. Who could have thought that WFH (working from home) would become normal? It has led to an increased focus on wellbeing and sustainability in spatial design, which is informing new ways of designing the built environment.
In FRAME's "Insight" section you try to address crucial issues which impact society as a whole and demand deep reflection on the time we're living in. How do you interpret the point at which we are right now?
This is a very interesting time. We have to deal with all sorts of crises, which is scary on one hand, but the most fantastic opportunity for change on the other. And you see change happening in design and architecture. Last year we made a very interesting documentary series with Huawei, called Tomorrow Living. We interviewed and filmed 30 creatives and scientists all over the world. Once you've seen all four episodes, you understand that big changes are on their way.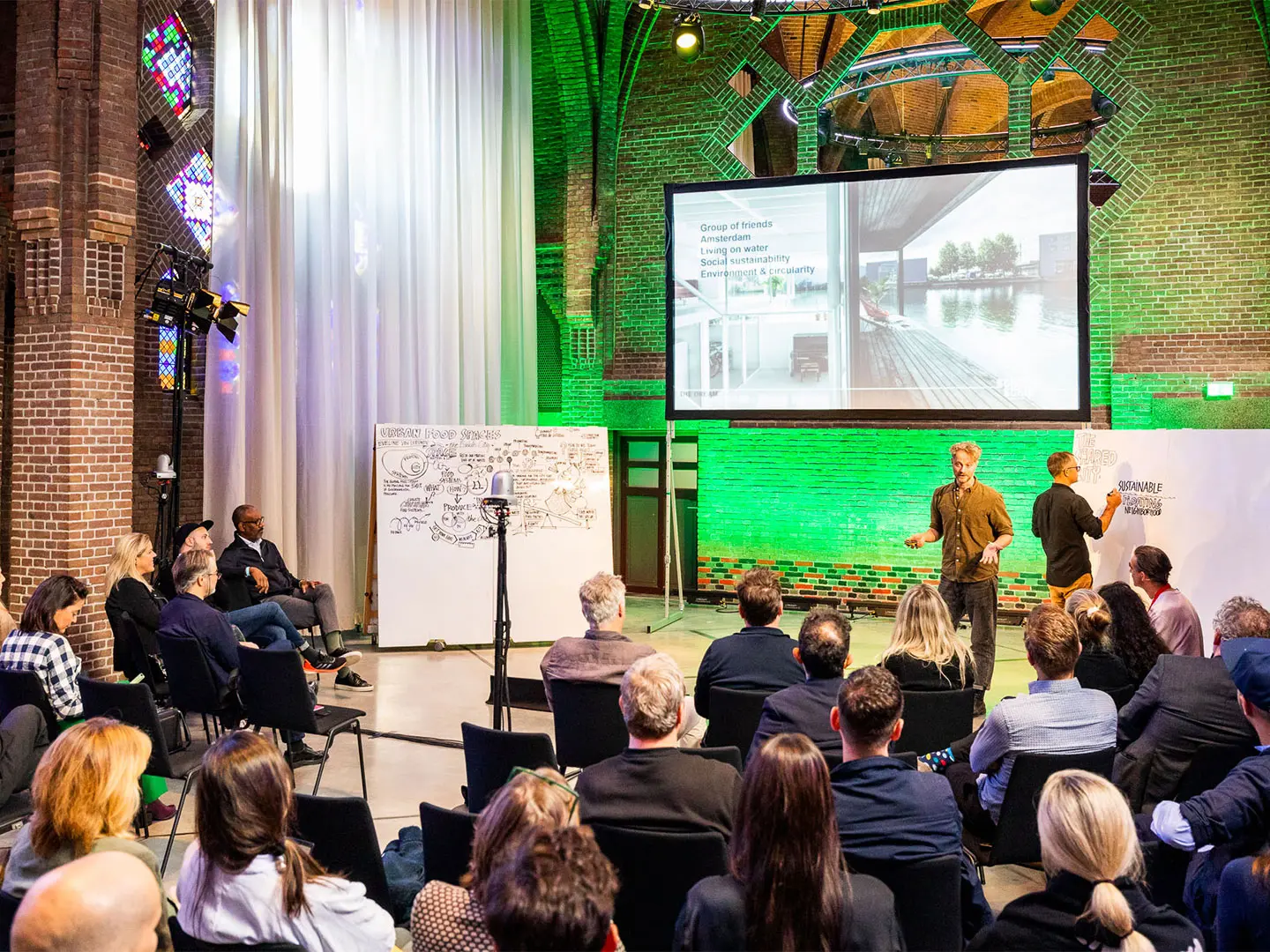 Speaking of sustainable progress, architectural design has enormous potential to point the way towards implementing good practices, responsible use of natural resources and promoting more widespread use of regenerated materials. But are those practices accessible to everybody or do they still depend on budget availability? Is design really democratic?
See above, change is happening. It's not always about the budget, it's first and foremost about understanding and creativity. You can do a lot with a small budget if your client allows you to, if you know what to do and if you're creative enough to work around constraints. We've never seen so many interiors with raw or recycled materials. Even waste is being used in meaningful ways. Let's not always hide behind small budgets!
Back to FRAME magazine and its next 25 years. Over the years you have tried to diversify FRAME's activities, from retail and pop-up stores to hosting events, client consulting and launching the FRAME Award in 2017. Share your thoughts with us, looking back on these amazing experiences, what's on the horizon?
We're working on creating an online membership program that will be built on all kinds of ways to get inspired, learn and meet others. We will continue along that path: to inspire, educate and connect all the stakeholders in the interior industry. Our goal is to support the creation of significant spaces: interiors that matter to all people and help diversify nature, whilst having the lowest possible impact on the planet.
Bonus question: Anything else you wish to share with us?
I appreciate the effort the Salone is making to grow its digital footprint. It's important to do more than organise that fair once a year.
On that note, Salone del Mobile has also shown its concrete commitment to finding solutions and enacting virtuous practices. Its membership of the United Nations Global Compact, the circulation of Green Guidelines for planning and setting up trade fair installations, and its work towards obtaining ISO 20121 certification for sustainable events management indicate that environmental, financial, and social responsibility will be a top priority at the 2023 edition in April (18th to 23rd).