India Mahdavi's picks for the Music & Design series
Add to bookmarks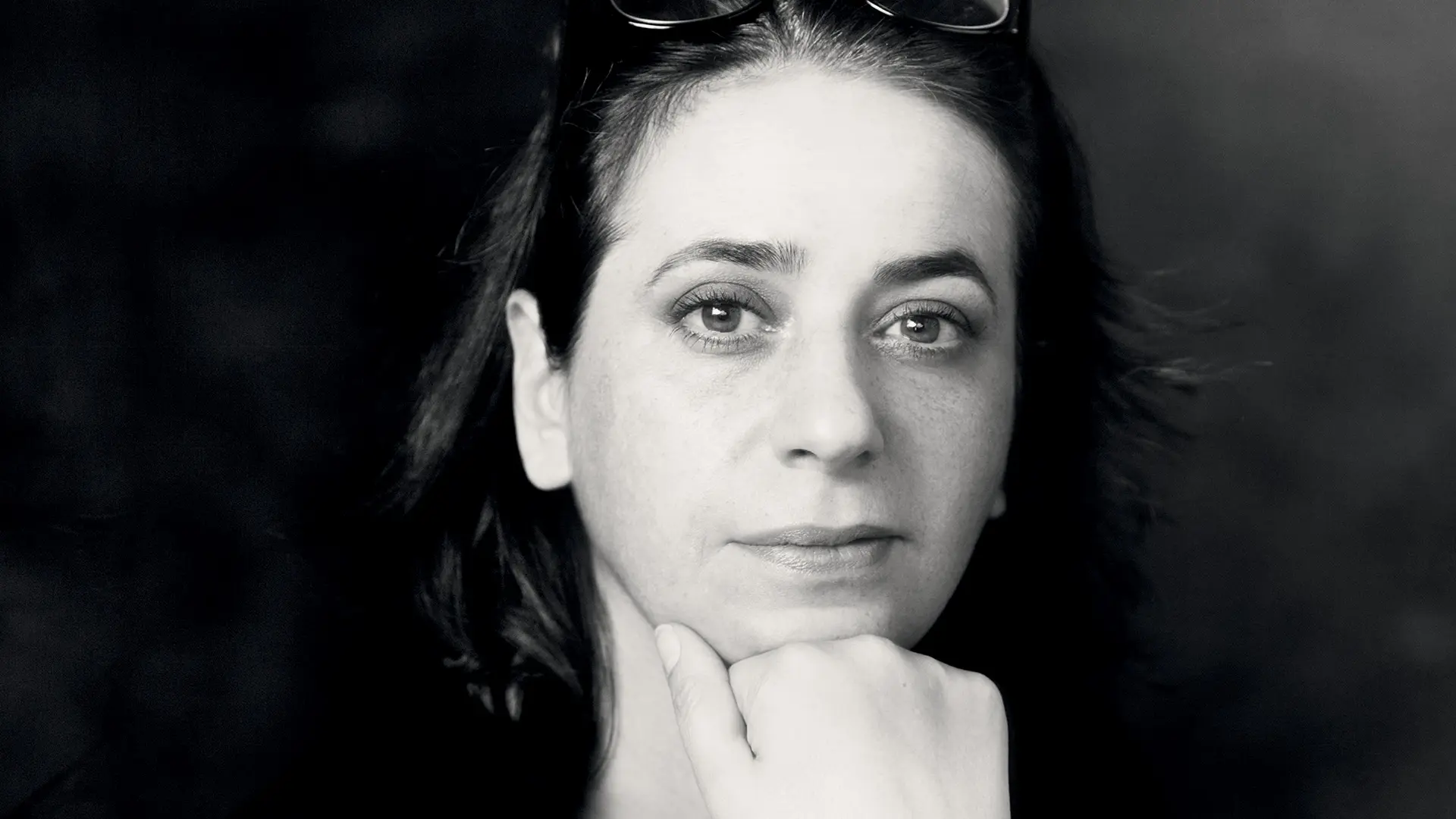 The eclectic French designer curates a musical playlist for the Salone del Mobile.Milano readers
Designer India Mahdavi might be now based in France - with three showrooms opened in the country between 2003 and 2020 - but her life story is one of continuous cosmopolitanism. Born in Iran to a Persian father and an English-Egyptian mother and raised in the US, Germany and France, she is one of the most international designers to ever cross the industry.
Perhaps, then, it's no surprise that Mahdavi's global upbringing is reflected in her Music & Design's entry. Ranging from the warm and soulful tones of American R&B pioneer Luther Vandross, to the eastern influences of the "king of Iranian pop" Viguen, to Nina Simone's masterful interpretation of George Gershwin's jazz opera Porgy and Bess, her playlist is a fine selection of classics from the many cultures that formed her artistic sensibility.
However, according to Mahdavi, these tracks are not simply a background to her designing process: «the compiled songs are a representation of what I have been listening to in the past couple of months or so because I don't usually listen to music when designing, I am surrounded by my studio, and we need to keep the frequencies unsaturated in order to communicate» she says. Rather, in describing what compelled her to choose these songs, she paints a vivid - and more intimate - scene: «I do enjoy spinning some Nina Simone, Ray Charles, Barry White, or Marvin Gaye vinyl when drawing in my house in the South of France, it fills me with a powerful sense of happiness that I have always been seeking.»
Below, you'll find India Mahdavi's selections for this week's Music & Design entry. You can listen to the playlist in its entirety on Spotify, and find all the other M&D playlists on our profile.
It's Ecstasy When You Lay Down Next To Me by Barry White
Released in 1977, the song is one of the many chart hits sung by legendary R&B and soul musician Barry White. It was the first single released off White's seventh self-produced album Barry White Sings for Someone You Love and it represents the perfect introduction to the mellow, deep tones found in India Mahdavi's Music & Design playlist.
Too Busy Thinking About My Baby by Marvin Gaye
The song was released in 1969 right after Gaye's I Heard It Through the Grapevine. Both tracks, as a matter of fact, were covers of actual compositions written by Motown-associates Norman Whitfield and Barrett Strong.
J'ai besoin de vous by France Gall
The French singer is perhaps best known for having won, at the age of 17, the Eurovision Song Contest, but there's so much more to France Gall's decades-spanning career, including a longstanding collaboration with Serge Gainsbourg and her artistic and personal partnership with pop musician Michel Berger. The song is the end track to Gall's 1984 album Débranche ! and is representative of a well recognizable era in French pop culture, during which India Mahdavi resided in Paris studying at the École des Beaux Arts.
I Am a Victim of This Song by Pipilotti Rist and Anders Guggisberg
A cover of Chris Isaak's love ballad Wicked Game, the song was recorded for a video art installation by polyhedric Swiss experimental artist Pipilotti Rist, with the collaboration of fellow Swiss visual artist Anders Guggisberg. Rist's version of the track is one of the most poignant among its many covers.
Chra Nemiraghassy by Viguen
Known as either the "king of Iranian pop" or the "Sultan of Jazz", Viguen was one of the most prolific Persian artists during the early 70s and later came to represent much of the Iranian diaspora in the US after the 1979 Islamic Revolution, basing, like many other Iranian artists, in California.
Baby by Donnie & Joe Emerson
Active mainly in the late 1970s, brothers Donnie and Joe Emerson's musical career went mostly unnoticed until it was rediscovered in the early 2010s, with their 1979 Dreamin Wild album being reissued in 2012 by indie label Light in the Attic. Their experimental brand of typical 70s soft rock grew a quick following in the later years.
Blue Bayou by Roy Orbison
Folk rock artist Roy Orbison followed in the footsteps of Elvis Presley, becoming one of the best known American songwriters in the early 60s. A certain sorrow, akin to a lament somehow, in Orbison's voice has carved him out a unique spot in the collective imaginary of that era, and Blue Bayou is a worthy testament to his career.
Never Too Much by Luther Vandross
Choosing something from Vandross's repertoire, right after artists like Marvin Gaye and Barry White, adds a certain chronological progression. The post-disco version of R&B and Soul proposed by Luther Vandross ushered listeners into the 80s, and Never Too Much – released in 1981 off his debut album – was part of that change.
Leave My Woman Alone by Ray Charles
Way before Vandross, White and Gaye, however, pianist Ray Charles was a true pioneer of the soul genre, meddling with the soft sounds of tonal jazz from the '50s and the deeply rooted African American tradition of Gospel.
I Loves You Porgy by Nina Simone
Closing the playlist is the adaption by Nina Simone of George Gershwin's I Loves You, Porgy, a duet written for the 1935 acclaimed opera Porgy and Bess. It laid the groundwork for many of Simone's contemporaries, including several free jazz artists such as Miles Davis.