The best Instagram accounts to find the perfect pool
Add to bookmarks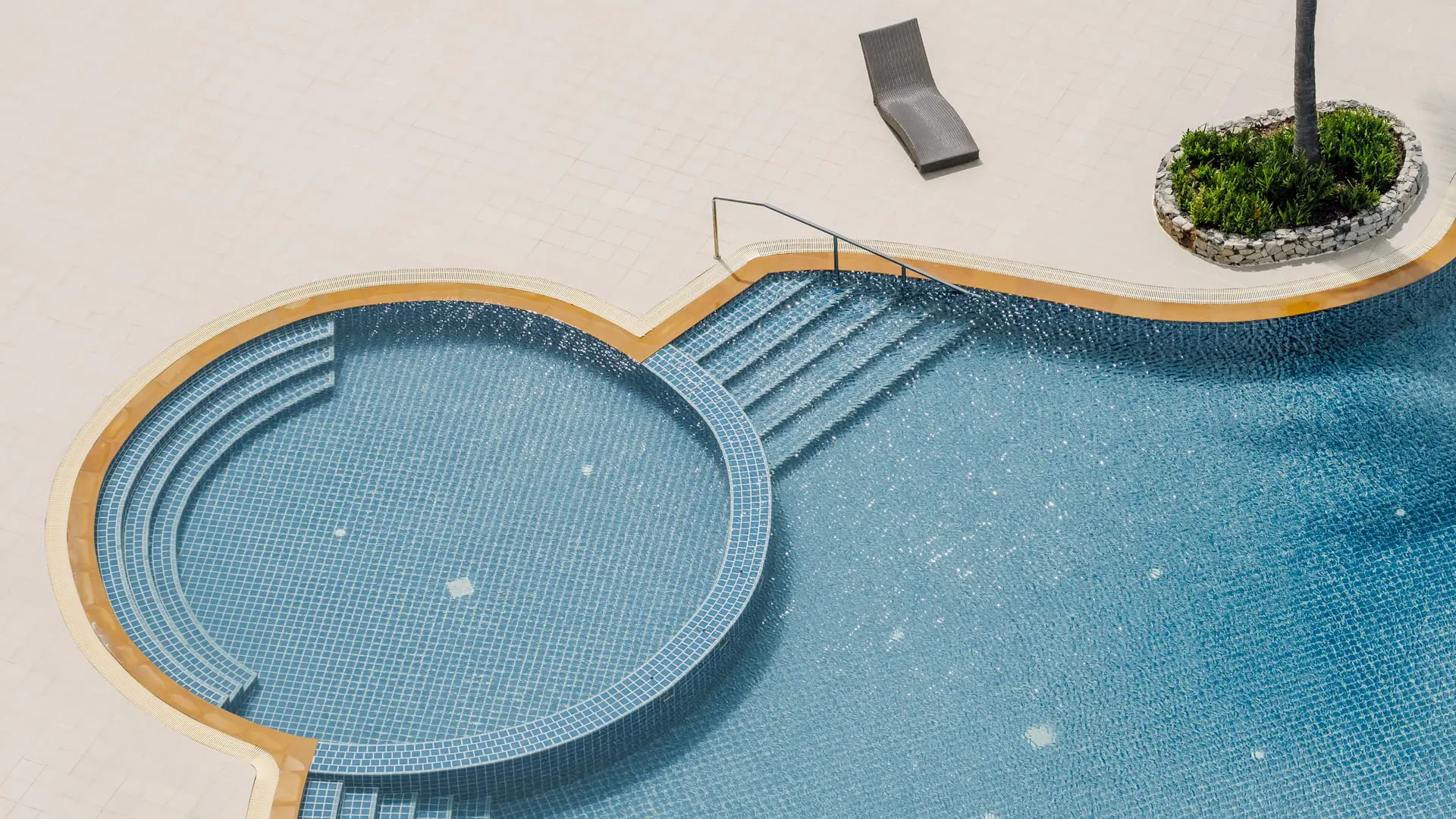 The romantic, slightly nostalgic fascination of swimming pools has sparked many Instagram accounts celebrating these magical places, with their spectacular architecture and minimal design. All for a digital escape
As many people know, German, like other languages that create their own vocabulary through composite words, manages to come up with terms that for us are untranslatable. Complex sentiments that can only be summarised in turns of phrases in some countries can be described in a single word. I have done some research, and alas there doesn't seem to be a foreign word to describe that widespread passion for indoor or outdoor pools, that sort of love of faraway places, rarefied feelings sparked by the summer heat or by a certain sense of getting away from it all that shines through the best shots of gardens and rooms with a pool at their centre. It's odd, given that it's a passion seemingly shared by many. Perhaps we should invent one.
It isn't just triggered by the many films set around dream homes with swimming pools, like The Swimming Pool, Red Wood Pigeon, or even Call Me By Your Name, in which the protagonists on holiday in Crema, "Somewhere in Northern Italy", cool off in a stone swimming pool, when they can't get to the river. Nor is it solely triggered by literature, such as John Cheever's previously-cited story The Swimmer. Pools are evocative of slower rhythms, instant cooling off, refuge from the mad crowd typical of municipal city swimming pools and the summer beaches in coastal cities.
They evoke wellbeing, that "Italian style" conjured up by the slightly nostalgic and faintly illusory hashtags used on social media, such as #estateitaliana (#Italiansummer). Even villas overlooking the most crystalline of seas are often incapable of eschewing this fetish, garden adornment and place to linger and chat once the day on the beach is over. Or even when the sea is just a step away, channelling its water, like Alvaro Sizas' Piscinas das Marés artificial tidal pools in Portugal.
This is what the many Instagram accounts that collect dreamy images of buildings ranged around artificial water features are for. Be they weird or essential, somehow they help those still in the city to dream of clear, blue water, a refreshing cool-down during a summer that, more than any other, has demonstrated its power to bake mercilessly, aside from those in a position to enjoy the mistral or feast their eyes on gardens deep in the countryside.
Alternatepools collects moods and images, ideas for the fortunate few able to build a swimming pool all for themselves, or even just, as we said earlier, for helping people to imagine they are actually there, between one Zoom call and another. So beautiful as to seem unreal, the pools featured on this account range from the minimalist lines of the interior versions to the most opulent of outdoor exemplars, possibly looking out over the sea, the unreal 3D ones and the craziest, odd-shaped ones, even in the shape of cats or hearts.
The focus of Pooldesign_inspiration is a paean to Mediterranean iconography, with its majolica, its colours and its plant life, featuring a packed gallery of infinity pools, swimming pools implanted in lush gardens and architecture that blends clean design with breath-taking views. These images make you really want to immerse yourself in them and, why not, perhaps start thinking about the next trip, jotting down one of the many addresses shared there.
Perfecthideaways' homage doesn't only home in on pools, but creates a veritable moodboard of everything open-air, or at least away from the city, that wellbeing and relaxation involve. Small Hamptons-style villas, glasshouses immersed in greenery, bedrooms carved out of the stone alternate with magnificent blue and green, strikingly sparkling pools, conspicuous for their contrast with everything around them and for their elegant, minimal style, perfect for that country home we all deserve sooner or later.
Dreamy_pools leverages a puzzle gallery, made up of three different shared posts with the same content, to create a truly elegant, streamlined feed that achieves precisely what its name suggests – it's a recently-published Instagram account that aims to seek out and share dream pools. Packed with details, quasi-Baroque or minimalist and extremely white, the pools featured in this account help build up to a climax that ends (for now) in an over-the-top selection of red-tiled pools, like that at Soho House in Rome, or in a horror film. There's nothing to fear though, the desire they stoke to dive right in is all too immediate, even in this somewhat original case.