3 new books related to the vast world of objects
Add to bookmarks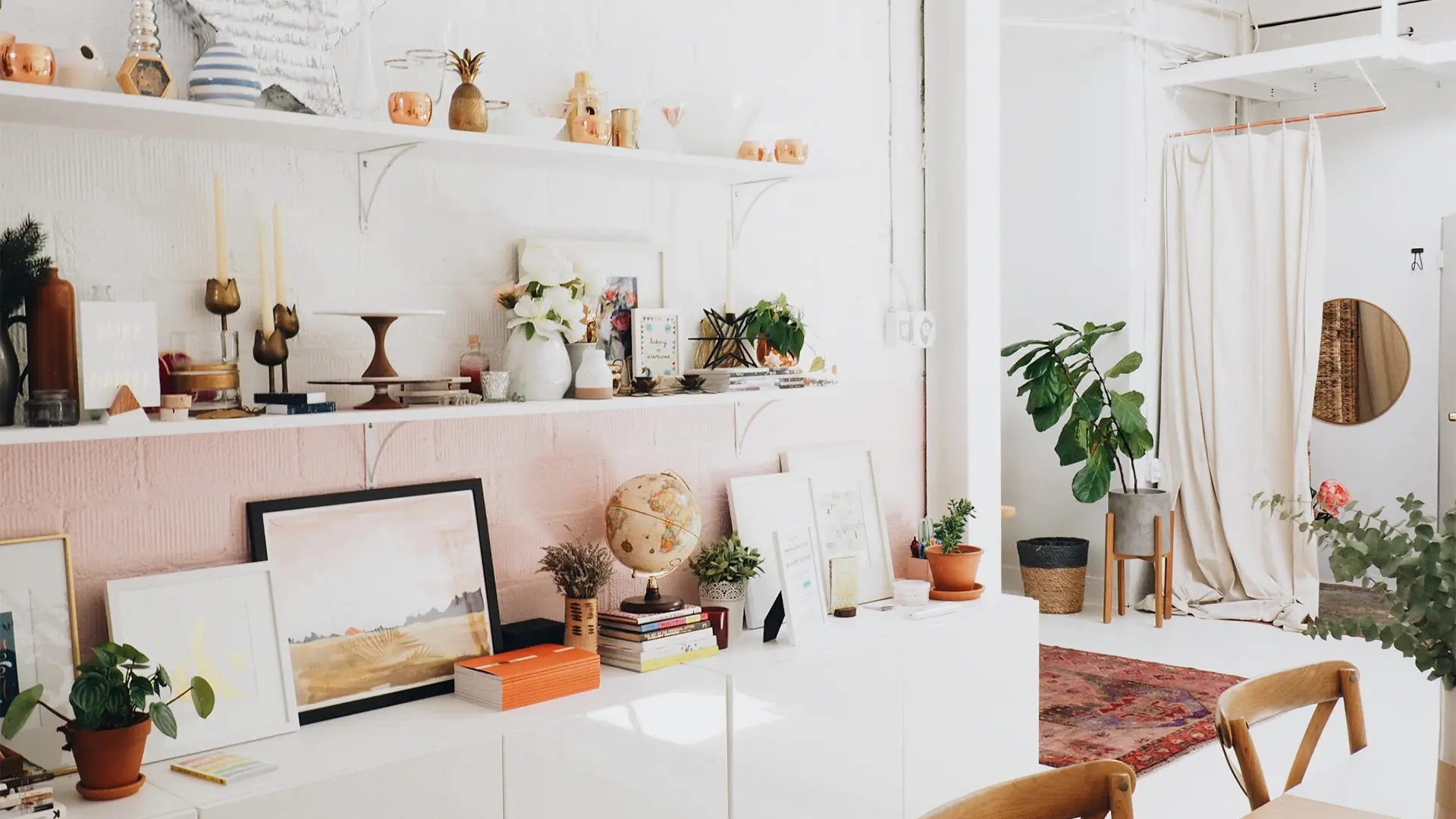 Three publications guide us to discover our next favorite objects to furnish our homes with, but also those associated with brand communication and those related to the world of hip hop
How to Live With Objects
Surround yourself with your favorite objects. To live better. This is the approach in the first volume produced by the American magazine Sight Unseen and written by its two founders. A sort of visual guide to surrounding yourself with beautiful objects to make your home as unique and personal as possible, filled with pieces you can relate to in special ways.
An "anti-decoration" book, as the authors define it, because the interiors ought to match one's personal canons and not those established by others' labels. They should take you beyond the limitations of space, stylistic preferences or budget limits. The volume is also a guide to getting your bearings in the wide range of offerings on the market: from the fundamental questions to ask when you want to buy an item to secrets of e-commerce. With twenty-two "interviews" with American creatives, from Misha Kahn to Mel Ottenberg, Alison Roman and Athena Calderone, the journey through objects continues in the homes of collectors such as Charlotte Taylor and Minjae Kim in London, Brussels, Mexico City, Los Angeles and New York.
It presents over 150, iconic or little known objects, divided into vintage, contemporary, hand-crafted and sentimental.  While the book is definitely angled more towards an American public, it includes references to Italian design, highly prized in the USA: from Massimo Vignelli's coffee table and Enzo Mari's vase on the cover to pieces by Gae Aulenti, Ettore Sottsass, Michele De Lucchi, and companies such as Artemide, FontanaArte and Glas Italia, to name only a few.
Title: How to Live With Objects
Authors: Monica Khemsurov and Jill Singer
Publisher: Clarkson Potter
Year of publication: November 2022
Pages: 320
Language: English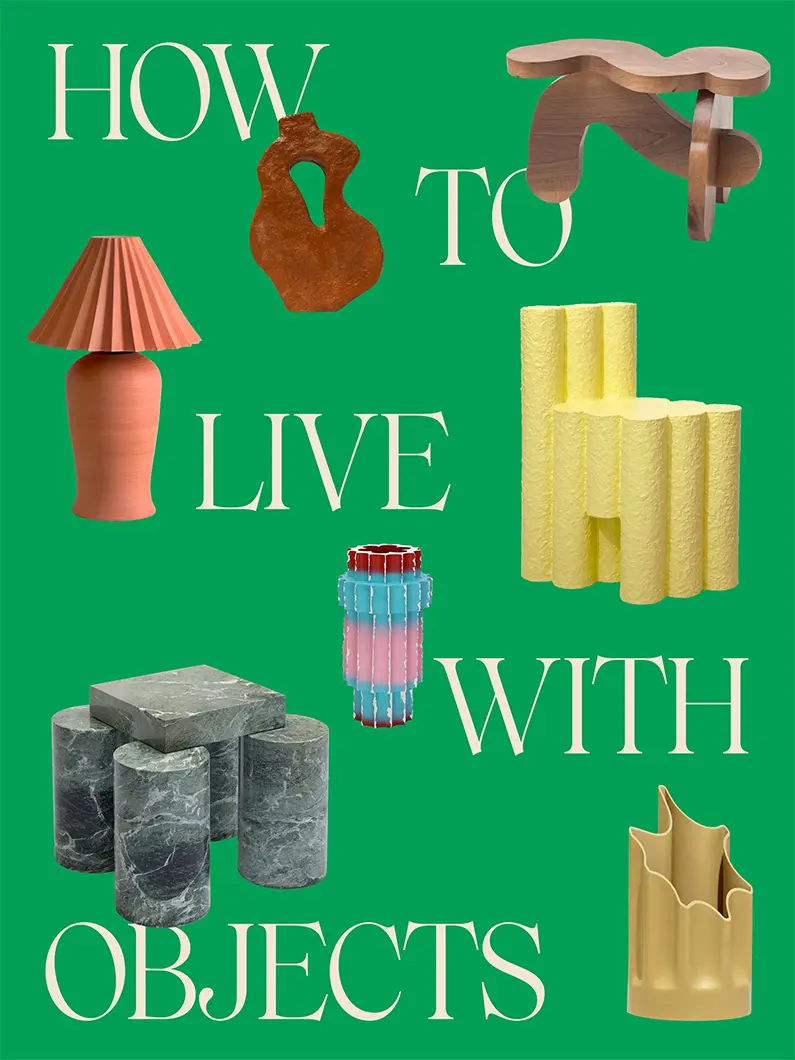 Logo Beginnings
Practically all products are associated with the logos of their makers. This valuable compendium presents no fewer than 6,000 of them, created between 1870 and 1940. The author already has a number of best-sellers on graphic design behind him, including Logo Modernism from the same German publisher, devoted to corporate brands from 1940 to 1980. This volume, a sequel à rebours of the earlier book, explores the origin of these presences that are now part of the communication establishment. It all stemmed from the coats of arms of ancient families.
Among the four formal categories – Figurative, Form, Effect, Typographical – subdivided in turn by the fundamental elements of design – outlines, lines, circles, etc. – we discover completely forgotten logos, while it's impressive to discover that  some, like BMW, Rolex or Louis Vuitton, still use their original logos today.
The volume opens with the first logo registered in the United States in 1870: an eagle with a pot of paint in its beak,  set against the backdrop of the Chicago skyline and a scroll bearing the inscription "Durable, Beautiful, Economical" for Averil products. This was followed by the first trademark registered in Europe five years later: a simple red triangle above the name it conveys:  Bass, the famous English brewery, at the time the world's biggest. There are several case studies, including our Olivetti alongside Universal Studios, Shell, Shiseido and others. A must for fans of graphic design, visual communication and corporate identity.
Title: Logo Beginnings
Author: Jens Müller
Publishing house: Taschen
Year of publication: 2022
Pages: 432
Language: English, French, German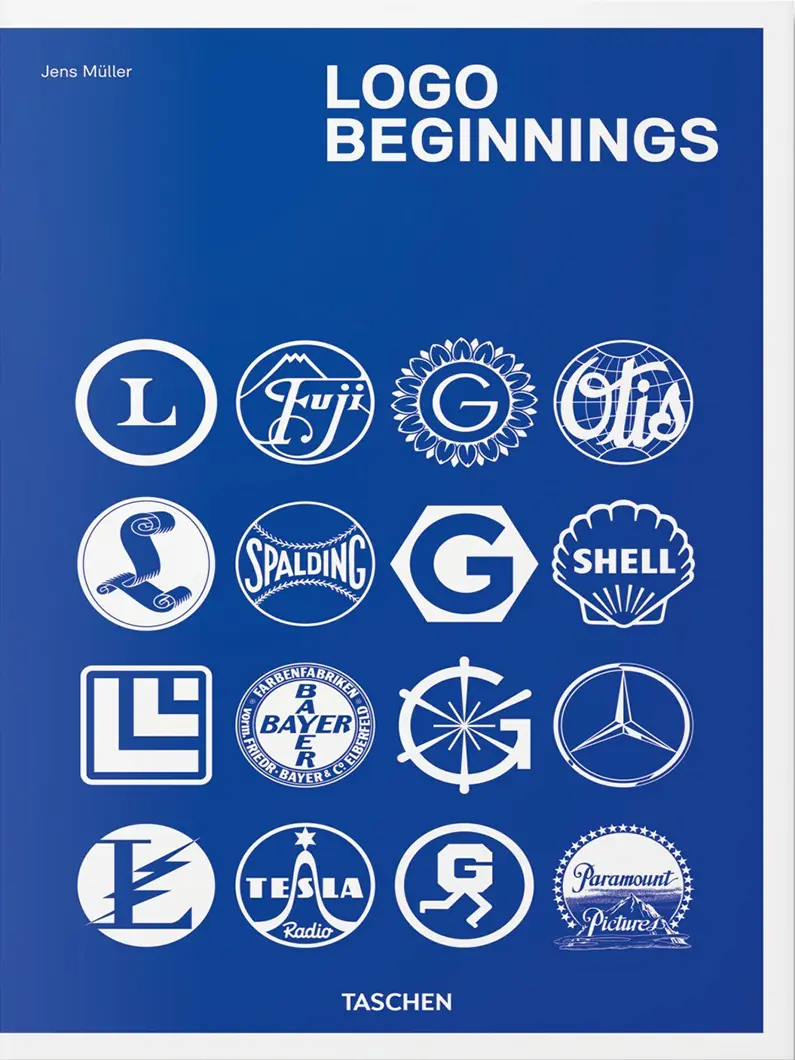 Ice Cold. A Hip-Hop Jewelry History
With a first introduction by rapper Slick Rick, known not just for his music but also his outsize jewels, unmissable in his public appearances, and a second by ASAP Ferg, the first American hip-hop artist to be appointed ambassador by a luxury brand such as Tiffany, this volume pays tribute to the history of the musical genre that grew up in the seventies in the United States,  closely identified with the showy and flamboyant jewelry displayed by its protagonists. "My jewels are my superhero suit," says Slick Rick. "Jewelry speaks silently but screams personality. Displaying our opulence affirms the traditions and wealth of our culture."
The volume, edited by Vikki Tobak, author of Contact High: A Visual History of Hip-Hop and curator of the exhibition of the same name held at the ICP in New York in 2020, is divided into four chapters-decades running from 1980 to 2020. Hundreds of images depicting all the major artists on record tell of the birth and evolution of bling – a slang neologism coined in the USA in the context of hip-hop culture. It denotes the kind of heavy, flashy, outsize jewelry, accessories and trinkets worn for the sake of pure ostentation by these artists and all those who identify with their lifestyle. And it also declares a brazen, charismatic and street-savvy collective identity. The pages further show how hip-hop finery came to redefine the world of jewelry, luxury and style by going from street style to a thriving design culture. Hip-hop and luxury have, in fact, long been happy bedfellows. For everyone who loves photostories with happy endings, such as independence and self-expression.
Ice Cold. A Hip-Hop Jewelry History
Author: Vikki Tobak
Published by: Taschen
Published: 2022
Pages: 388
Languages: English, French, German
Also published in two Art Editions and a Jewelry Edition