What we saw at Fashion Weeks
Add to bookmarks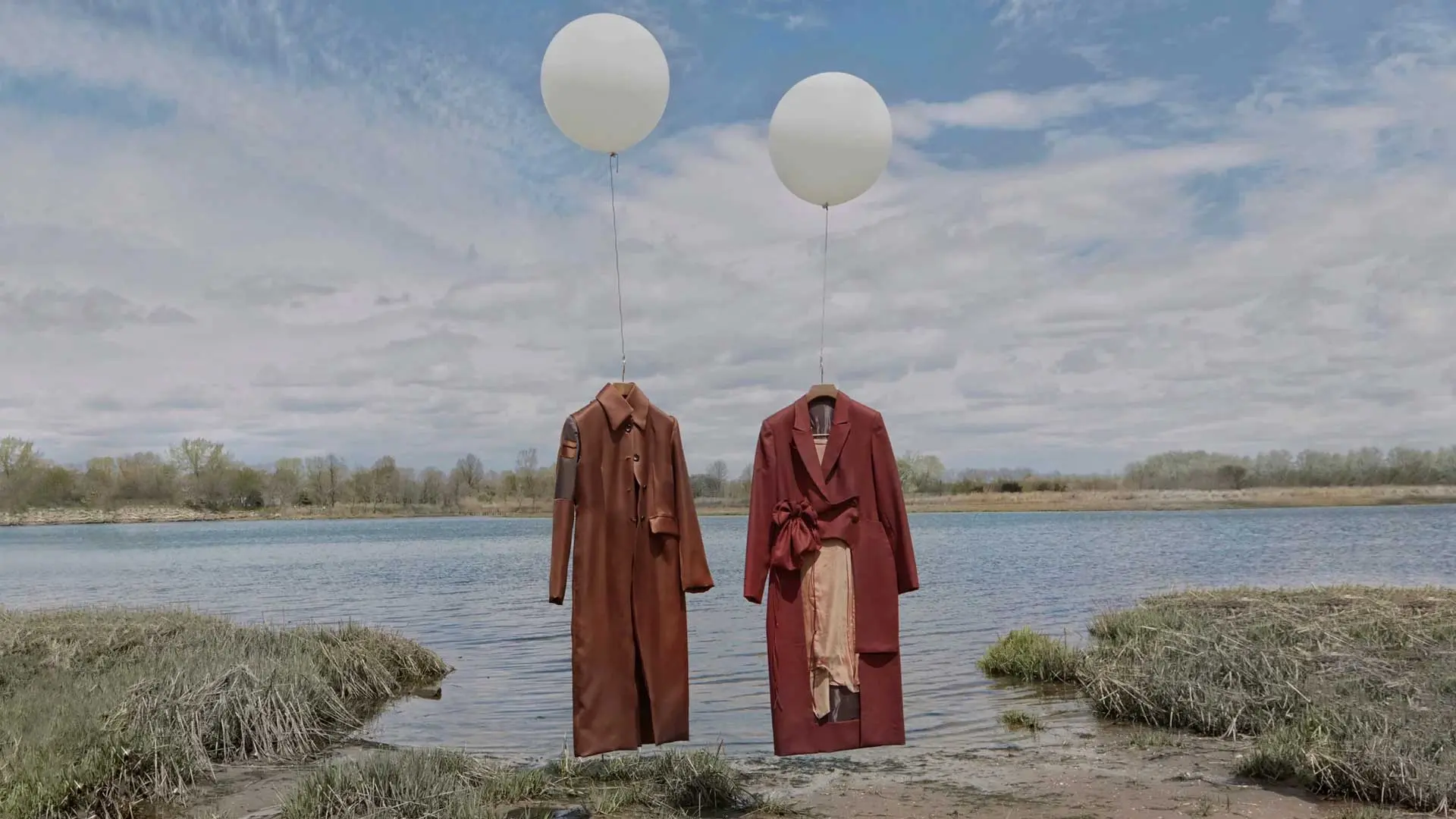 The complicated relationship between fashion and design has existed for over a century. In recent years, the contaminations and exchanges have become more intense, usually showcased as collaborations during design-related events such as Milan's Salone del Mobile
The fashion industry is under intense scrutiny this season as the climate breakdown becomes increasingly apparent, we highlight an increase in this cross-pollination between fashion and design that has emerged through a focus on craft as a way to spearhead sustainability.  
In New York, more than 30 designers presented collections that were in some way climate-conscious — not far off half of the total on the official calendar. The engagement, particularly among emerging designers, is a positive sign for an industry that ranks among the world's most environmentally destructive. At Maria McManus's salon-style presentation, Grace Ling's work stood out. Ling is a graduate of Central Saint Martins and Parsons School of Design who has dressed names of the like of J.Lo and one of the few designers who in New York has made zero-waste designs sexy via daring cut-out dresses made from deadstock fabric and 3D-printed hardware.  
 
In Milan, fashion brand Colville presented their latest collection at Casa Mutina, the multifaceted Milanese headquarters of the historic Italian ceramics company Mutina, a signature project in constant dialogue with internationally renowned designers whose commitment to research and the completeness of proposals matches Colville's ethos. Sustainability has been a part of Colville's ethos since the beginning, as the most beloved designs of the past seasons are revisited and renewed from season to season. For Spring Summer 2024, several archival classics – including those from earlier seasons – were presented in new variations with bold, zesty prints and a bright color palette, paying homage to several designers from the Memphis movement, such as Ettore Sottsass.  
"The collections presented during the fashion weeks in the different cities demonstrated a common investigation of proximity objects, everyday garments whose tension is the reduction of complexity and attention to workmanship, to material beauty and intelligibility by the widest possible audience," states Alessandro Manzi, creative director of Arebour and K-448 and professor of fashion and design at Milan's Politecnico and Naba. "Fashion brands have thus dialogued with product designers by letting them work on surfaces: decorating, engraving, or juxtaposing fabric and material. Examples are the ceramic stage decorated by Claire Detalante for Bottega Veneta that supported the travel narrative imagined by Matthieu Blazy, the presentation of Colville at Casa Mutina where the prints of Molloy and Chambers' clothes dialogued with the rough textures of ceramics, the designer Pierre-Marie Ange who after his collection for Bitossi worked on the fragile inlays on leather that Nadege Vanhee designed for Hèrmes," he continues. 
Meanwhile, as protests against the use of fur and leather mounted in Paris, Stella McCartney presented at the end of her fashion show this season, the opening of the Stella Sustainable Market, featuring 22 stalls of vintage clothes and material innovation startups. McCartney has been a pioneer of sustainable material research for the past 20 years, and in this case, the designer aimed to create a space to serve as the runway's backdrop — and inspire and educate attendees on circular fashion and leather and yarn alternatives. Material innovation companies on display included LVMH-owned deadstock platform Nona Source; seaweed-based yarn innovators Keel Labs; Natural Fiber Welding (NFW), the lab behind plant-based, plastic-free leather Mirum; cellulose sequin innovators Radiant Matter; and Mabel Industries, which makes vegan leather from apple waste in the Italian juice and jam industries. Each company had the chance to explain its work and show visitors the look and feel of conscious alternatives to animal-derived materials. 
 
Francesco Risso's Marni debut in Paris was also no short of craft-worthy and sustainable. Some of the most striking pieces in the new collection involved the mechanical: the checked knitwear, fully finished on machines in one piece with no waste, while some dresses sprouted vibrating wire stems topped by hundreds of metal flowers, like a three-dimensional artwork, cut from tin cans, Coke, Fanta and so on.  
 
Thus, although in a season where brands are under pressure to keep constant production high, many take cues from design innovation, which often bridges traditional craft methods with new technological innovations. This seems to be the key to spearheading the overcoming of outdated values embedded within the system of fashion, which requires a complete revamping of its very foundation toward a concept of cultural sustainability and preservation of material culture. 
Manzi agrees: "In addition to the three well-known foundations of Sustainability: environmental, economic, and social we must begin to consider a fourth vector, namely cultural sustainability, a work that must help preserve communities, value knowledge work that can also pass through manual skills and regeneration of the local by ensuring that creatives can modify objects in substance, recovering crafts and creating functional objects. In her articles on sustainability, Sofie Buchel points to a collaborative way forward between companies from different industries, which should no longer see themselves as competitors but as cooperating to develop a unique value chain. The fashion industry is often recalcitrant to these changes, and dialogue with design or research companies as in the practice of brands such as Stella McCartney develops a value chain based on mutual understanding and benefit."