Wall&decò: a new aesthetics for wall decoration
Add to bookmarks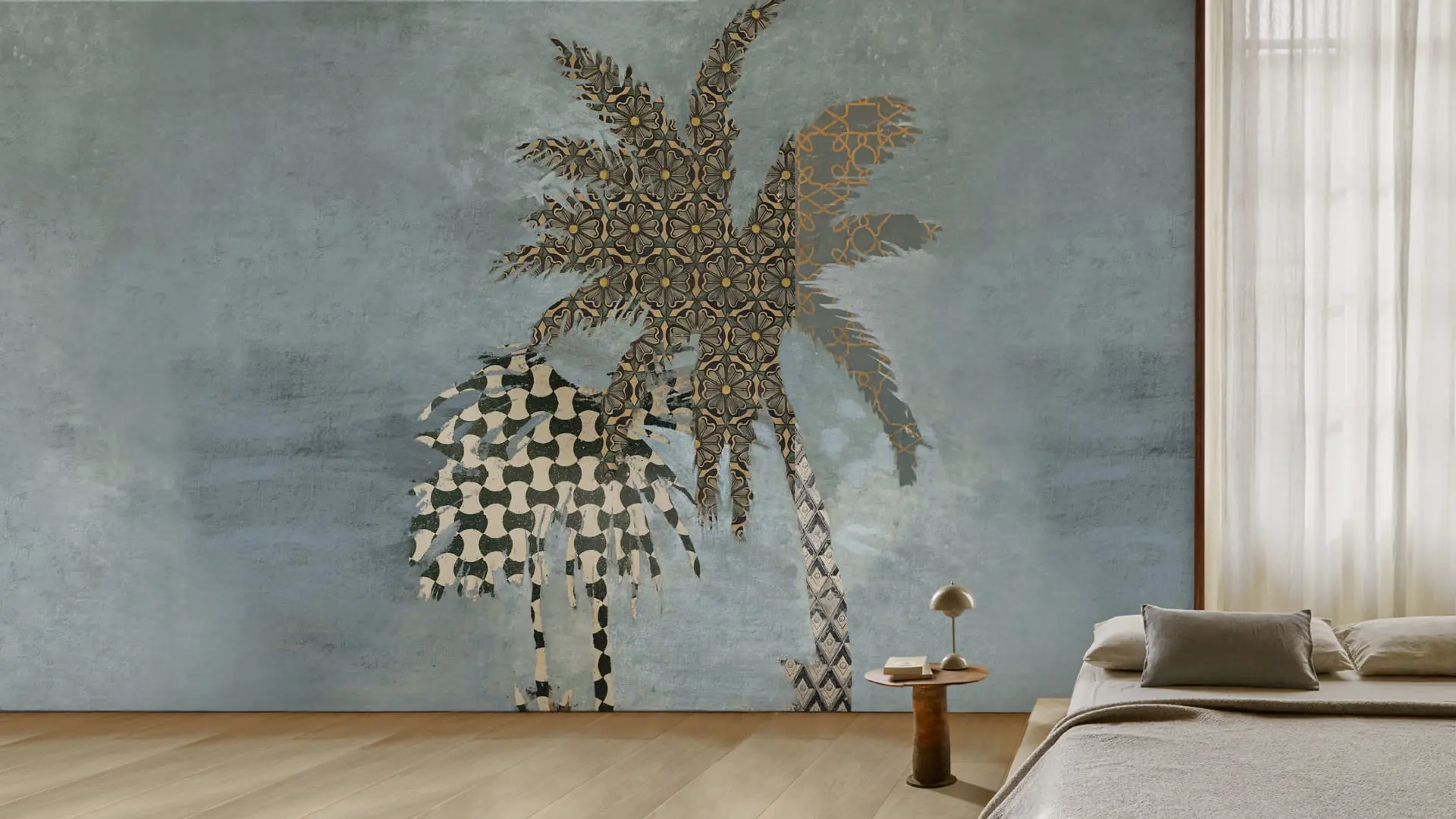 We met for a chat with Christian Benini, Wall&decò founder and creative director, to learn about how the company has evolved, its creative process, and their latest collections
Wall&decò's hallmark features of aesthetic research and constant innovation underpin a specific philosophy at this constantly growing company: rather than the repetitive patterns and motifs typical of traditional wallpaper, they focus on enlargements and macro-images with strong textural effects. The firm also offers a customized design service for architects and designers to cater to their most complex project requirements. In conversation with Christian Benini, Wall&decò founder and creative director.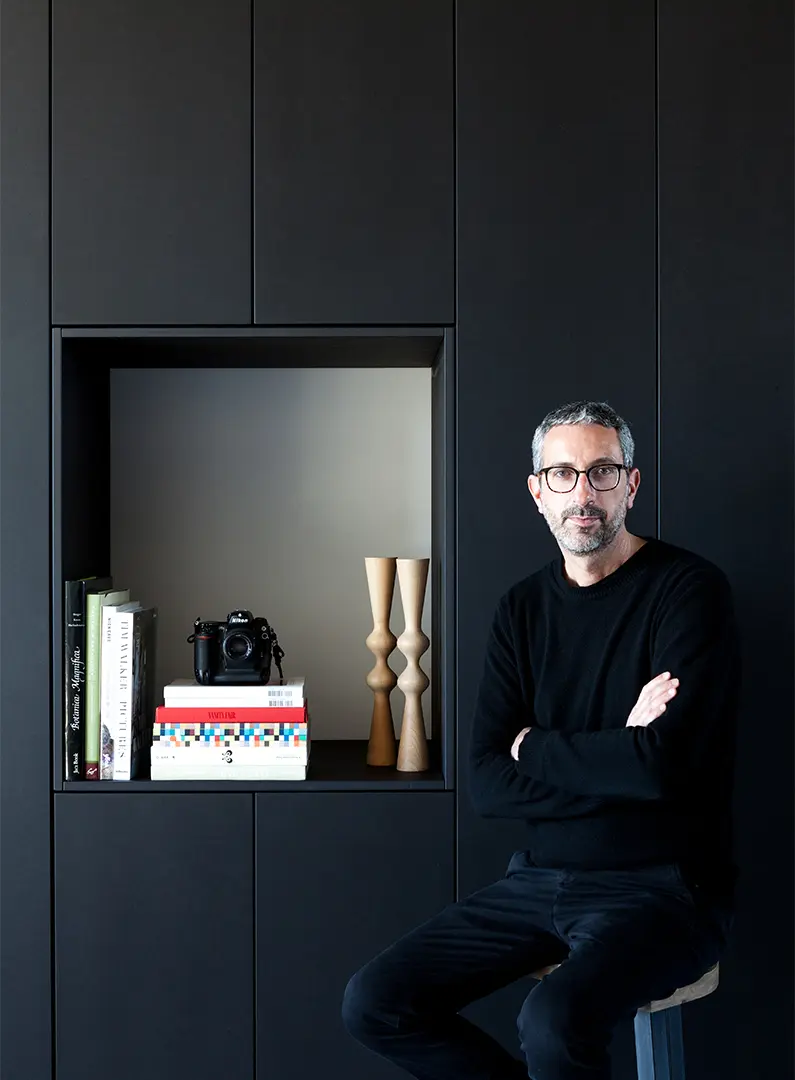 You made the move from working as an advertising photographer into the wall decor industry. How did this change come about?
It evolved more or less randomly from creating backgrounds for photo shoots. A number of architect and designer friends confirmed macro subjects had considerable decorative potential. When we sat down to test them out, we indeed saw high-impact results. Our idea was to interpret one wall in a room, to give it a starring role as important as the furniture's.
We started the company up in 2005. It was a favourable time: people were moving away from minimalism and decorations were becoming better appreciated. To begin with, I was the sole designer. Later, we brought in other designers with different characteristics for new creative input. Another milestone was when we started rolling out technical products: the Wet System for damp environments, and the Out System for facades, covering functional as well as purely decorative needs.
What trends have you observed in recent years?
We've moved from a minimal to a more decorative period. We first presented our collections in France, in Paris at Maison&Objet, where the ground was more fertile. Back then, Italy was pretty much starting from scratch. This approach enabled us to develop a new way of looking at walls and distributing products for the domestic space, including just a small portion of it. Wall decor has become an item of furniture capable of embellishing the home environment.
Stylistic research, in which we invest as much as we can. Another thing is that we never take the easy way out. Sometimes things work out, sometimes our offerings are considered a little over-the-top. Our ongoing research into visual codes has also pushed the industry to new heights. We present two collections per year. Our subjects have become highly iconic. We've been working with a team of designers picked from other fields for years, bringing them in to look at the wall decor world with a virgin eye, to push the envelope.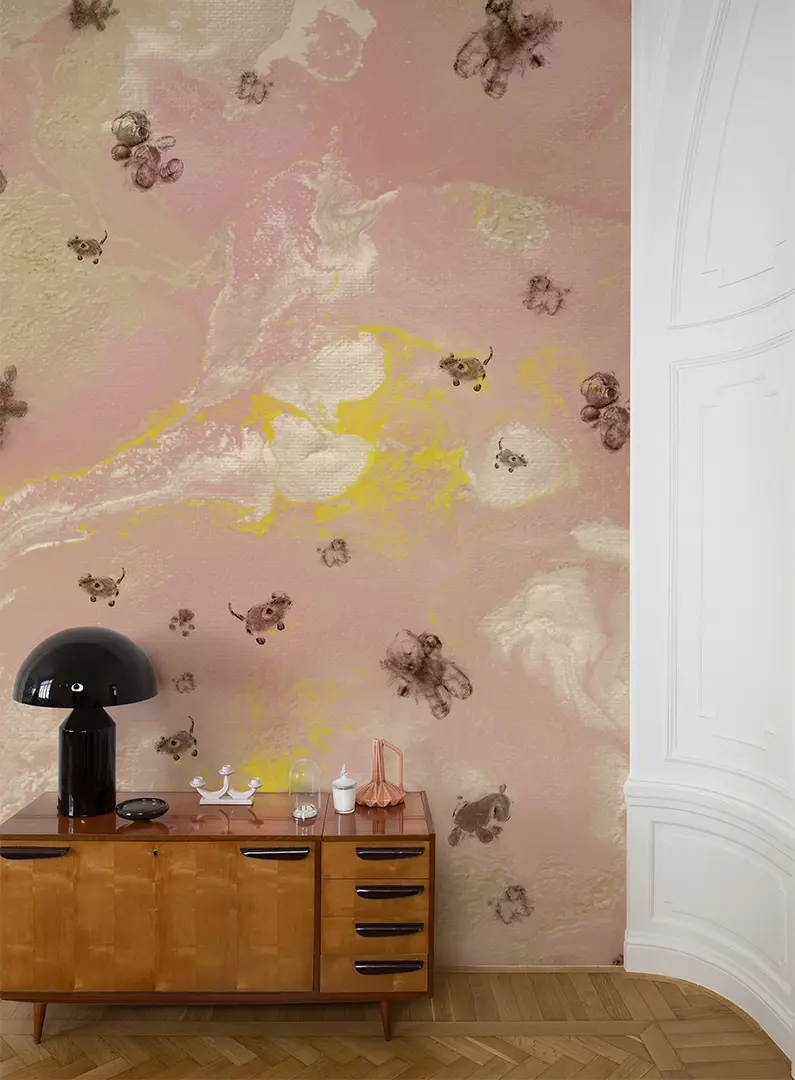 Talk us through your collection development process.
Every collection has a gestation period of about nine months. We always start from an in-depth analysis of what we believe are the trends for the coming year, drawn from the world of fashion and art. We share them with the designers, and then start comparing notes to create the new collection. We had a lot of fun with our latest research project - from an idea by Atemporarystudio - CARTEdition, which we unveiled at the Salone del Mobile, working directly with artists we contacted with the brief of considering wallpaper as mono-numbered subjects.
The Essential collection is dedicated to 3D. How did this project come about?
Initially, the collection was designed as a wall to become a star presence and complement the other walls. When we became aware of 3D's value and potential, it warranted its own separate strand of research and development. Our 3D isn't computer-driven: I always ask designers to do the work manually first. Only later do we digitize it. We've got a beautiful archive of handmade drafts.
In recent years, we've seen the bathroom evolve and take on the semblance of a living space. How has wall decor entered this realm and its interior?
We brought out our Wet System in 2012, when there was pent-up desire for decorative offerings in the bathroom. Our intuitions have been borne out over the last few years, as we've seen the market grow for decoration in this wellness-dedicated room, where wall decor has become very important.
Other collections are available alongside our wet solutions. For example, Essential and its fantastic 3D effects first appeared behind a sink in a bathroom. We're also seeing ceiling decorations making a strong stylistic impact in these small spaces.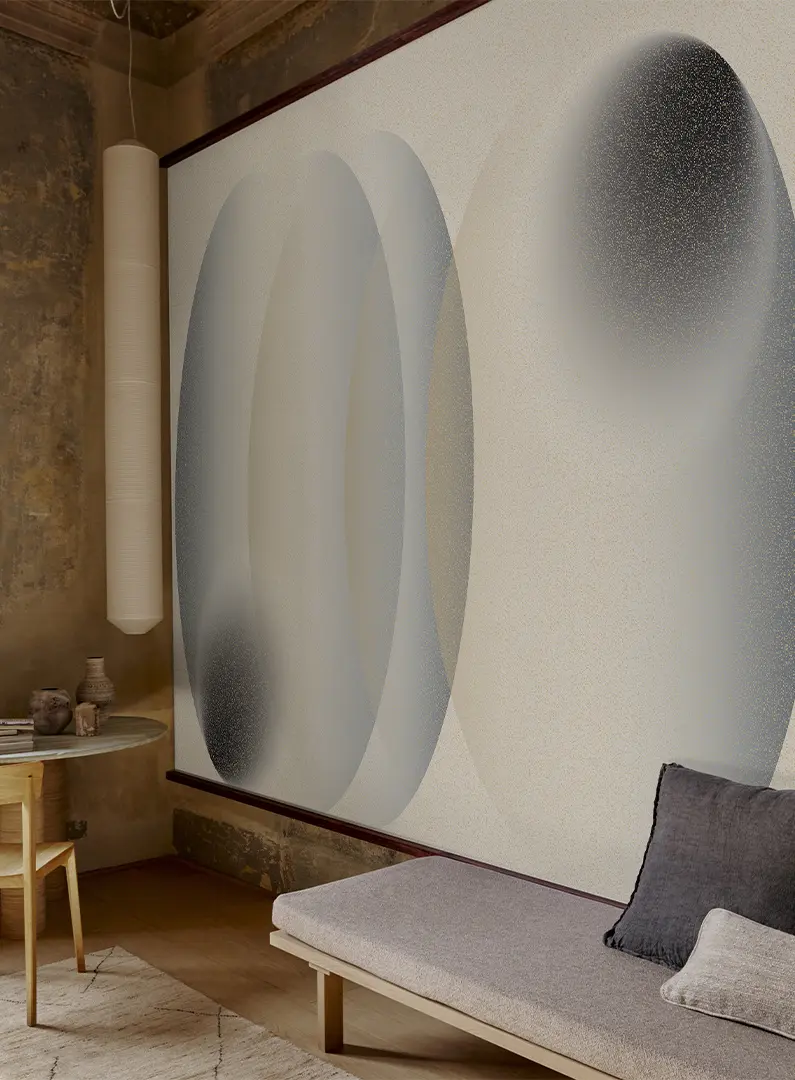 Design and technological innovation… How do you manage and combine these two aspects?
For us, product evolution is always about looking for new features. At the last Salone del Mobile, we debuted SSW (Sound System Wallcovering), a system of different decorative layers that improve a room's acoustic comfort. We set out to solve a technical problem by rolling out a product with specific features for the home environment, without sacrificing the product's visual and tactile aesthetics. It's been doing very well for itself.
How is sustainability part of Wall&decò?
We are very much attuned to sustainability-related issues such as circularity through internal audit trails we've set up. The company's roof-mounted solar panels mean that energy-wise we're practically self-sufficient. We constantly monitor the production process to ensure that our products follow a virtuous path.
What challenges do you see in the future?
There's a host of goals we'd like to achieve. Growth first, plus innovating the wall decor industry and how the company functions, aesthetically and in product functionality terms.