Two degrees of separation
Add to bookmarks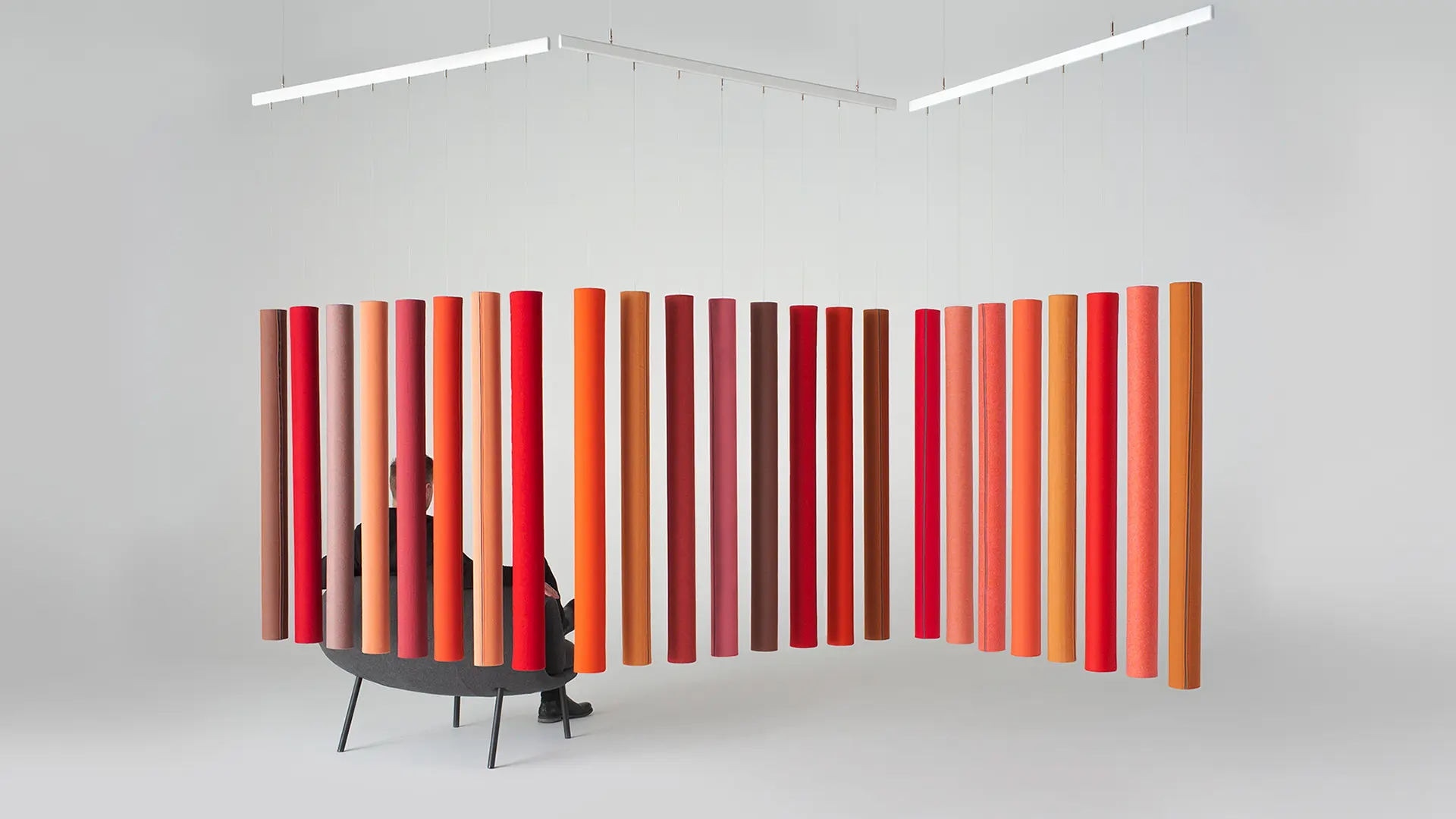 They separate, mark out spaces, create privacy and organise flows -  furniture that divides up spaces goes well beyond the stereotypes. 
An anecdote in the form of a haiku is doing the rounds on social media (cf. Odo Fioravanti) goes "Designer has no screen at home. He knows no-one with a screen. Never seen a home with a screen. Designer thinks about screen … Designer produces screen. Designer complains no-one buys screen." Could something have changed recently?
Traditional Italian design are not keen on room dividers, preferring the more functional "floor to ceiling" shelving systems for separating spaces. The most famous of these was by Franco Albini for Poggi, now listed in the Cassina catalogue. There were a few notable exceptions, such as the 1986 Servento room divider in painted steel and wood canvas, part of the I Servi series by Achille and Pier Giacomo Castiglioni for Zanotta; Bruno Munari's 1989 Spifferro for Zanotta, a clever take on his Travel Sculptures, and Luigi Baroli's 1992 Cartoons for Baleri Italia, which deservedly garnered a Compasso d'Oro in 1994.
But in this pandemic or post-pandemic world, in which distances have suddenly become all-important, just as home and office layouts are being rethought, the concept of lofts and open spaces being dispensed with respectively, while structures capable of "zoning" floor spaces have suddenly acquired street cred. The typology stays the same: partition, screen or room divider, but the designers' approaches are extremely varied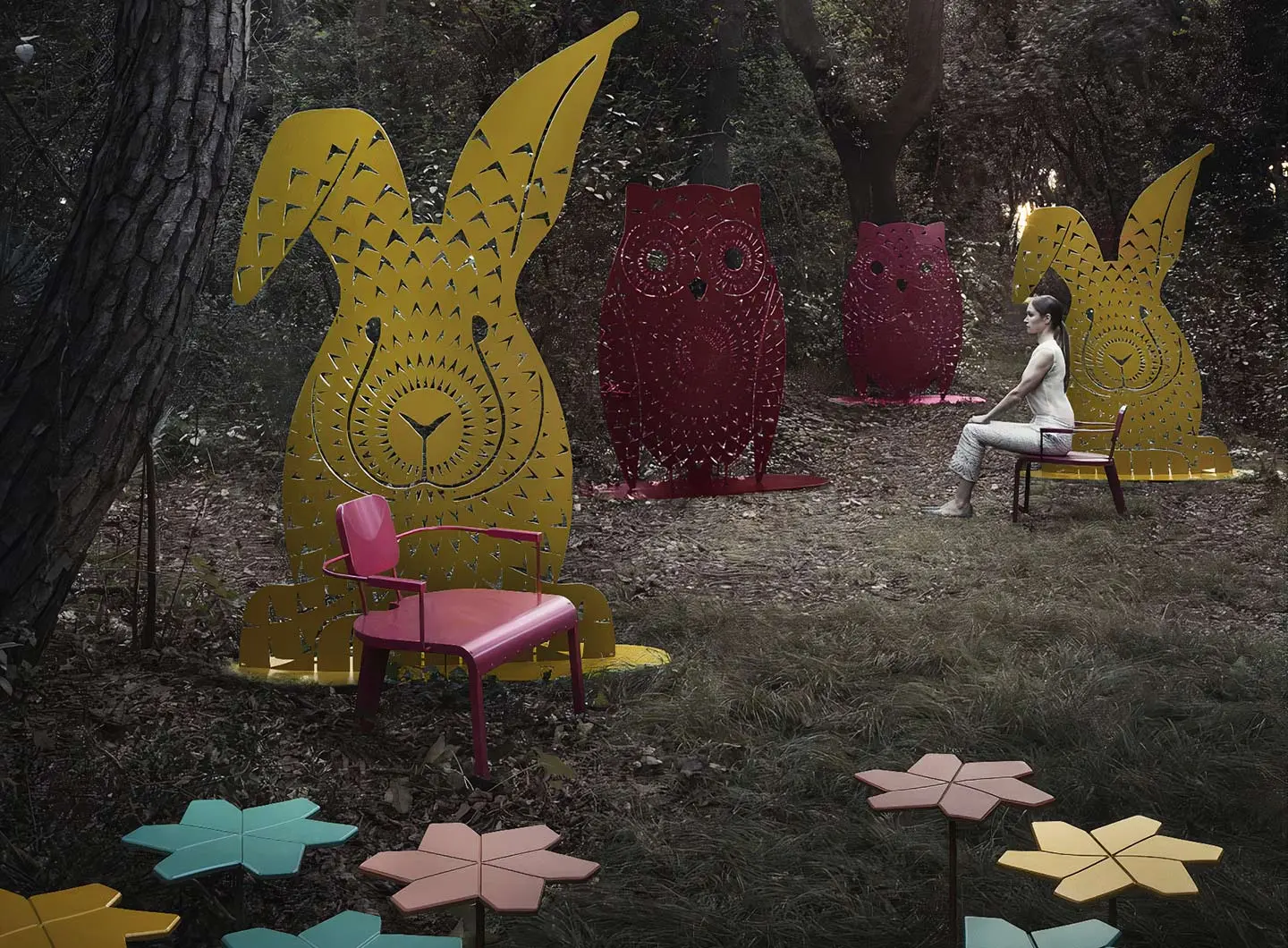 Materials that are easy-to-clean while remaining light-permeable, such as glass, look particularly interesting. Ronan and Erwan Bouroullec's stunning Rayures screen for Glas Italia (Tokujin Yoshioka's Prism Partition for the same company is well worth a look) is a case in point. Alternatively, Angeletti Ruzza's great Owl (Anacleto) for da a:, a laser-cut metal sheet that expressly references children's cartoons can also be used outdoors.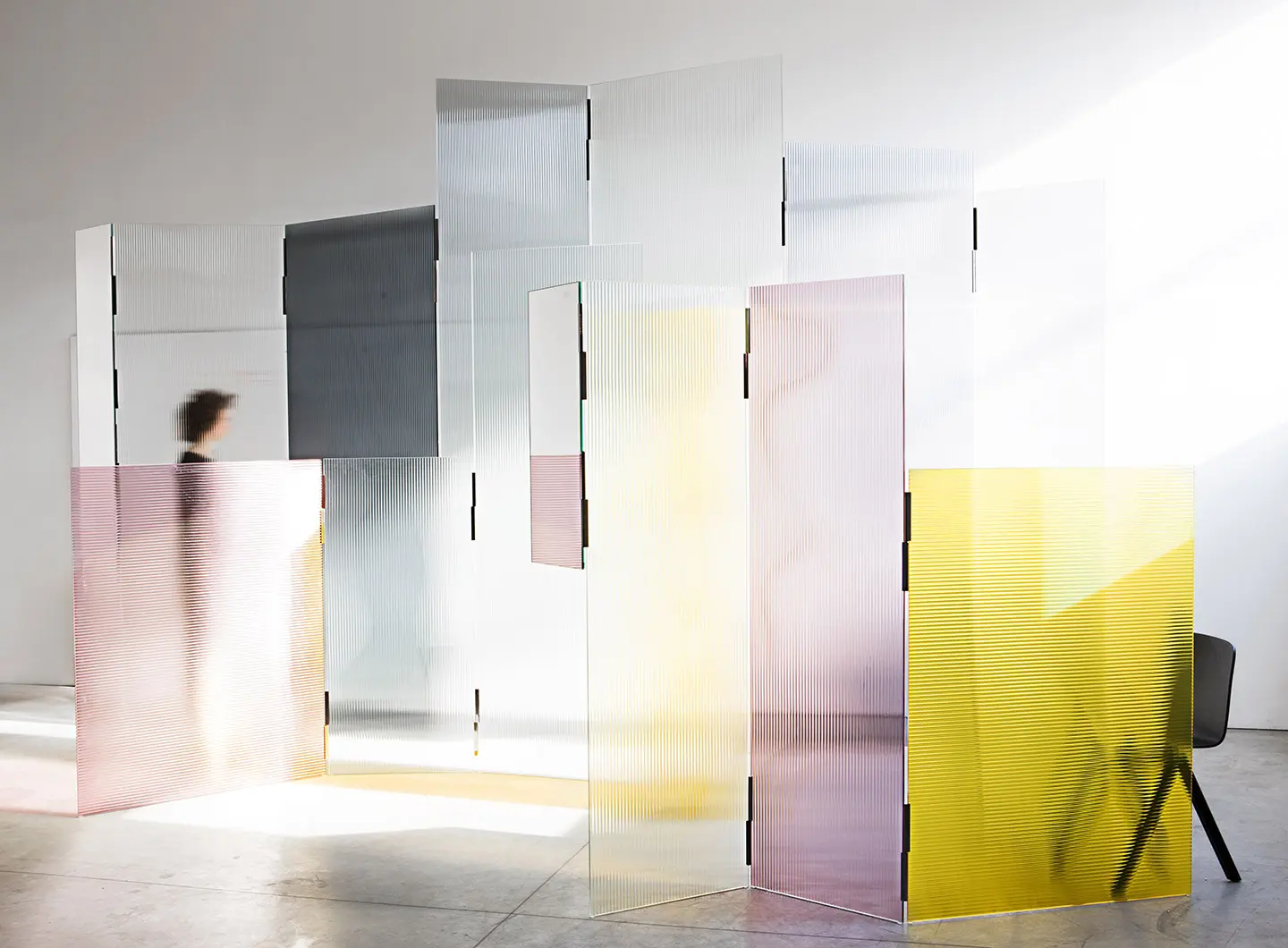 Other designers have chosen to bring the articulated surface of screens into play to bring art from the walls of the home centre-stage: Julia Dosza cites Russian Constructivism in Kasimir for Colé. The incomparable Calder is referenced by GamFratesi's Balance for Cappellini (a virtual proximity dissuader). Konstantin Grcic has come up with Props-furniture for Cassina, a bold move for an "unclassifiable" object (a low, freestanding black metal partition), but without doubt a "separator" and now, a visionary trend anticipator. Marco Zito's Shade for Saba Italia, on the other hand, is spare and functional.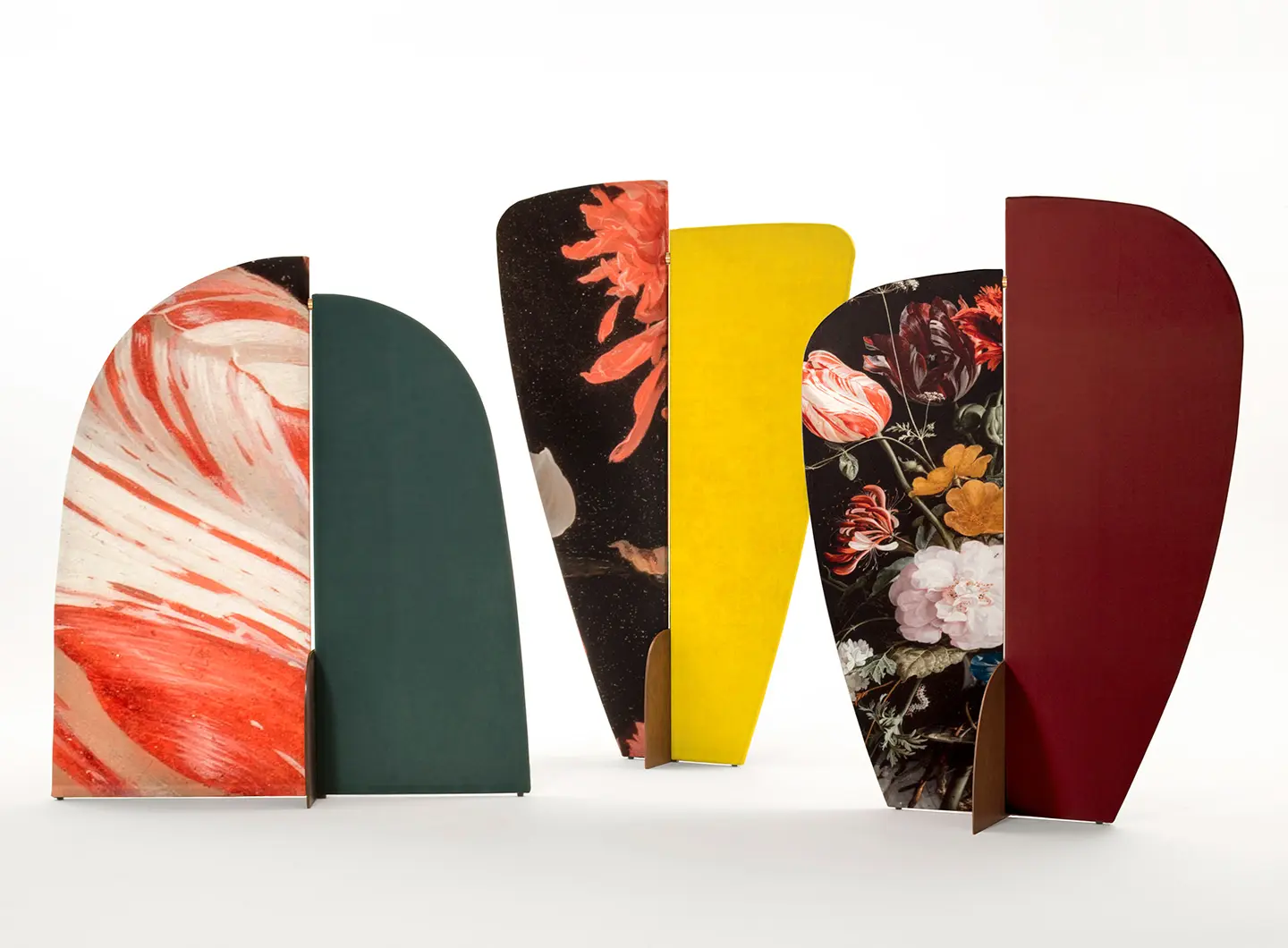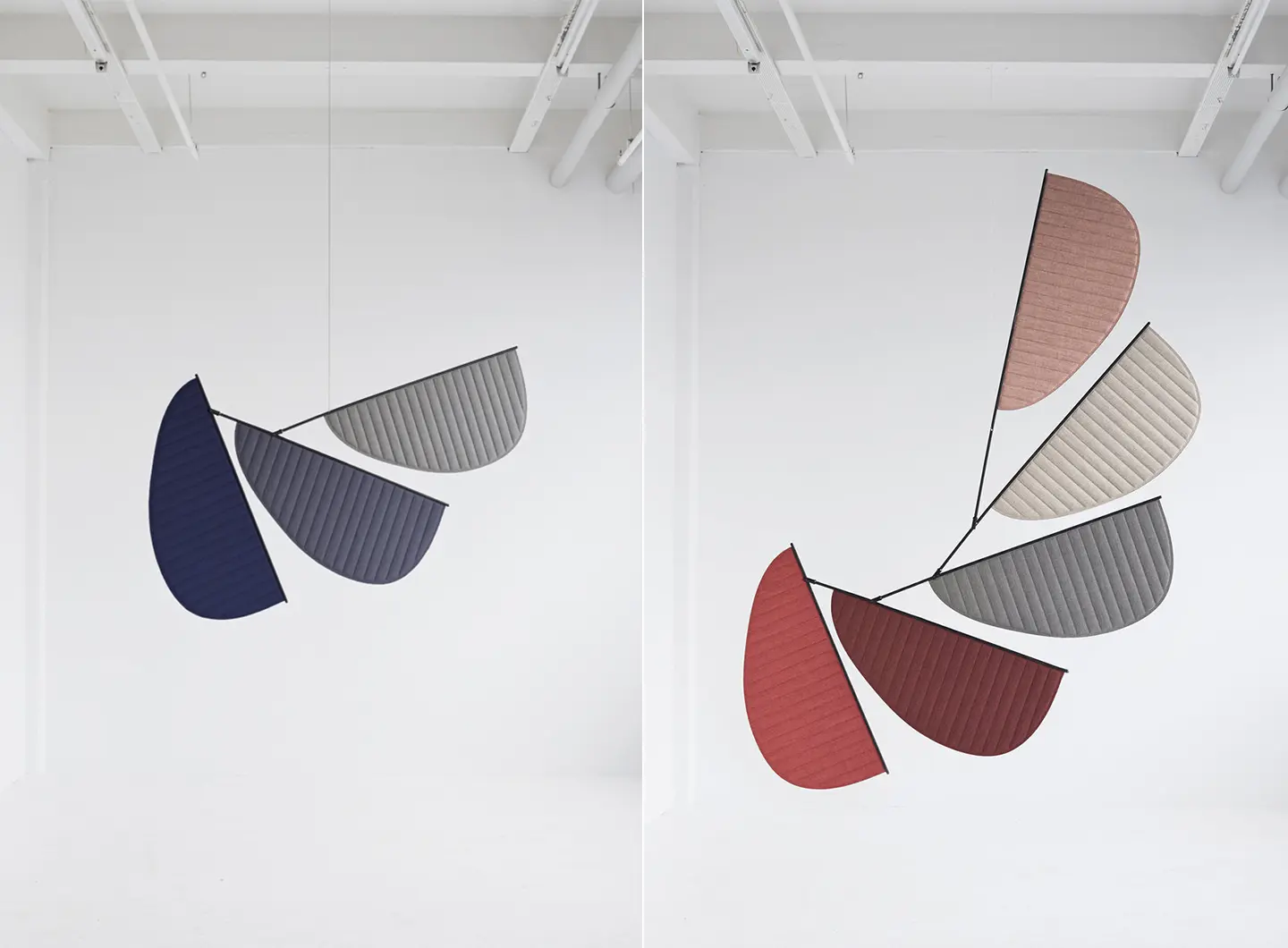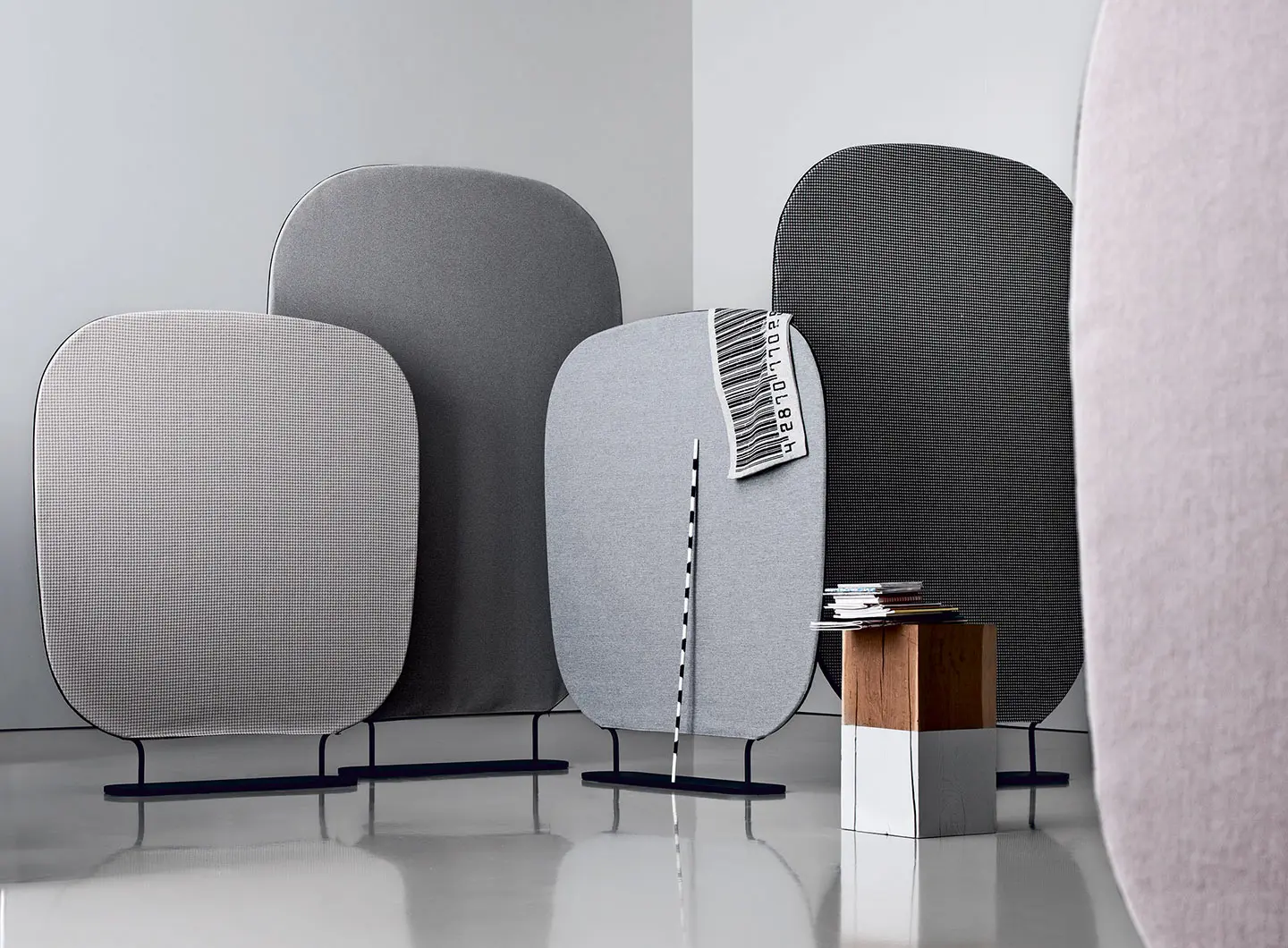 The Bouroullec Brothers' Algues for Vitra is a reference in its own right and has triggered a huge number of citations, even by other designers. It consists of small plant-like plastic modules (seaweed) which can be snapped together to form huge "canopies" hanging in the centre of the space.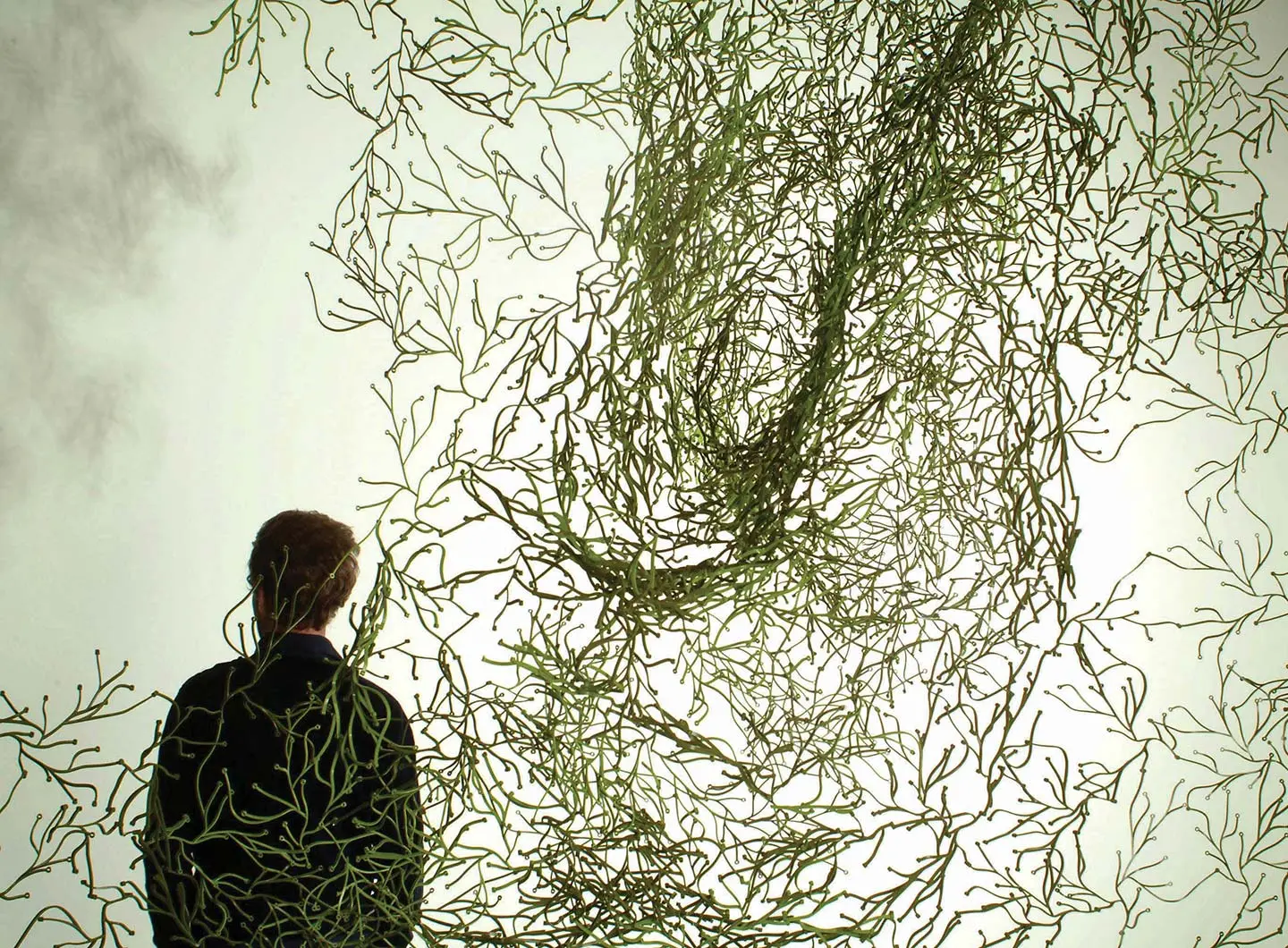 Lastly, and currently enjoying the most currency in workspaces, are the projects that serve the dual purpose of partitioning and sound proofing. Take Raffaella Mangiarotti's pieces for IOC: the designer uses her extremely high-backed chairs (Ghisolfa), to build fully-padded walls (Monforte). This brings to mind Francesco Bettoni's Island for Citterio or Lievore Alther's for Arper. Although it preceded the COVID 19 social distancing requirements, the issue of noise pollution in offices now seems to be bound up with it. Hence Andrea Ruggiero's thicket of Soundsticks for Offecct and Caimi Brevetti's articulated Snowsound panels. On the other hand, Michele De Lucchi's Layout screen for Alias harnesses the lightness of aluminium.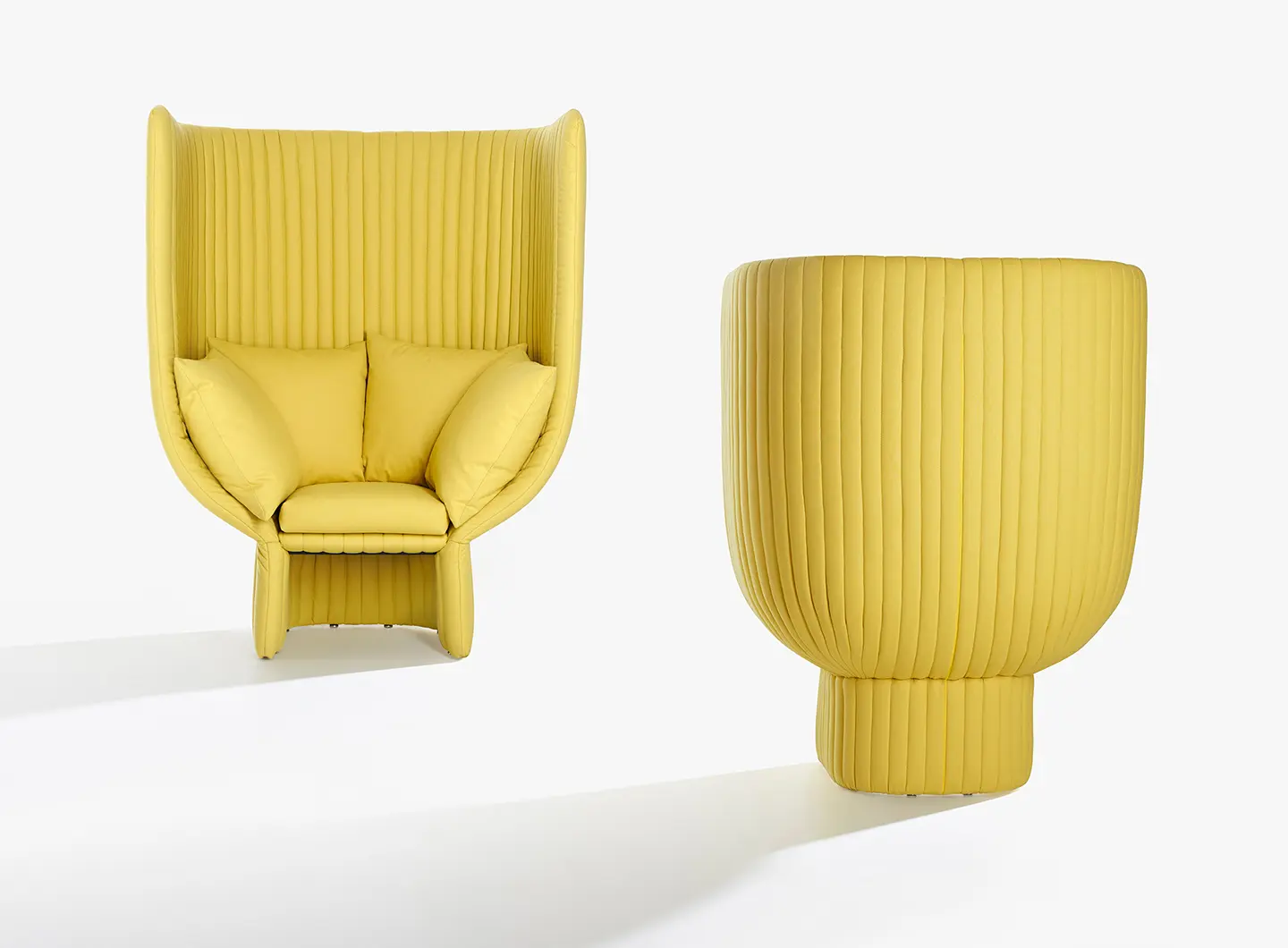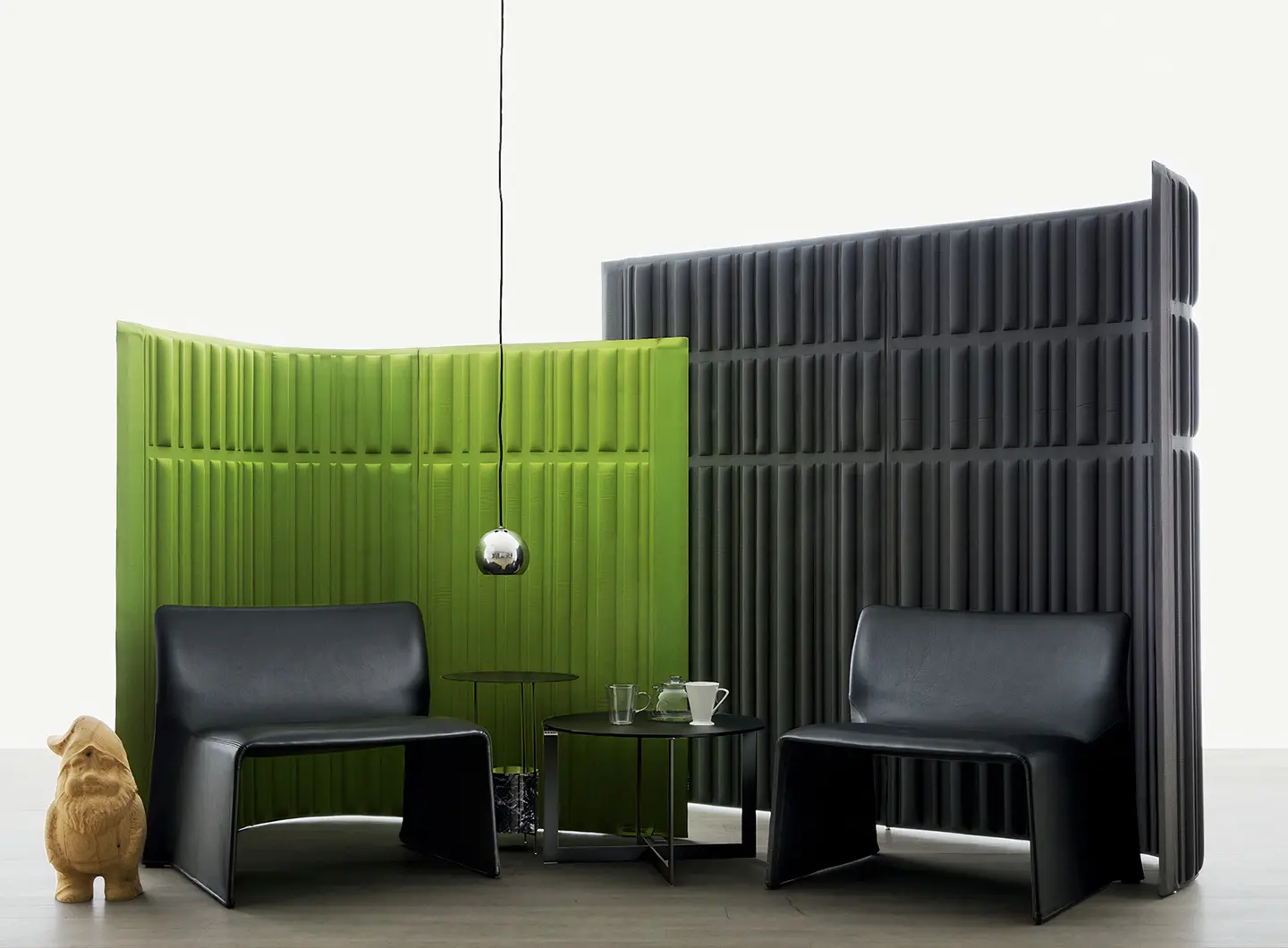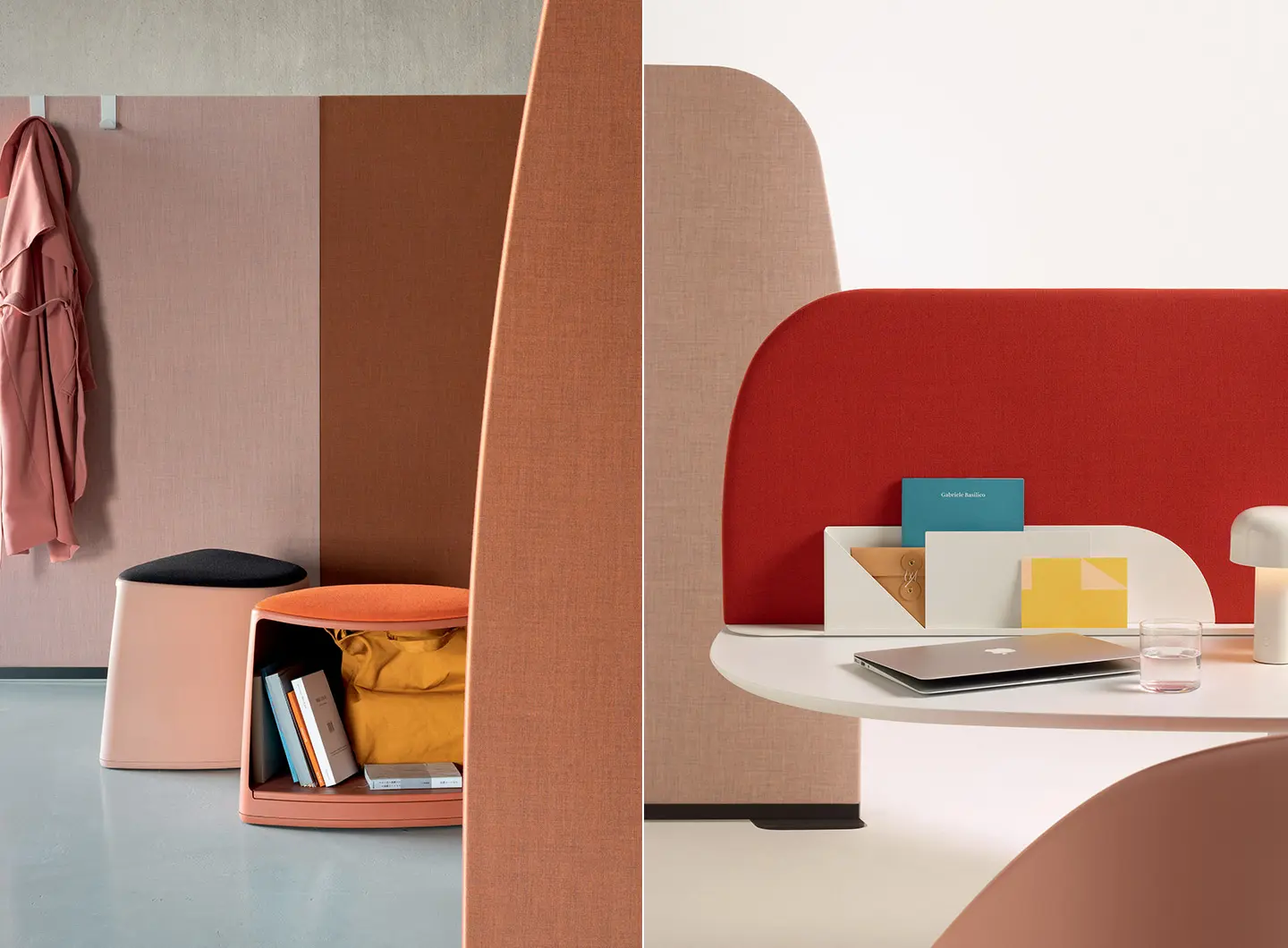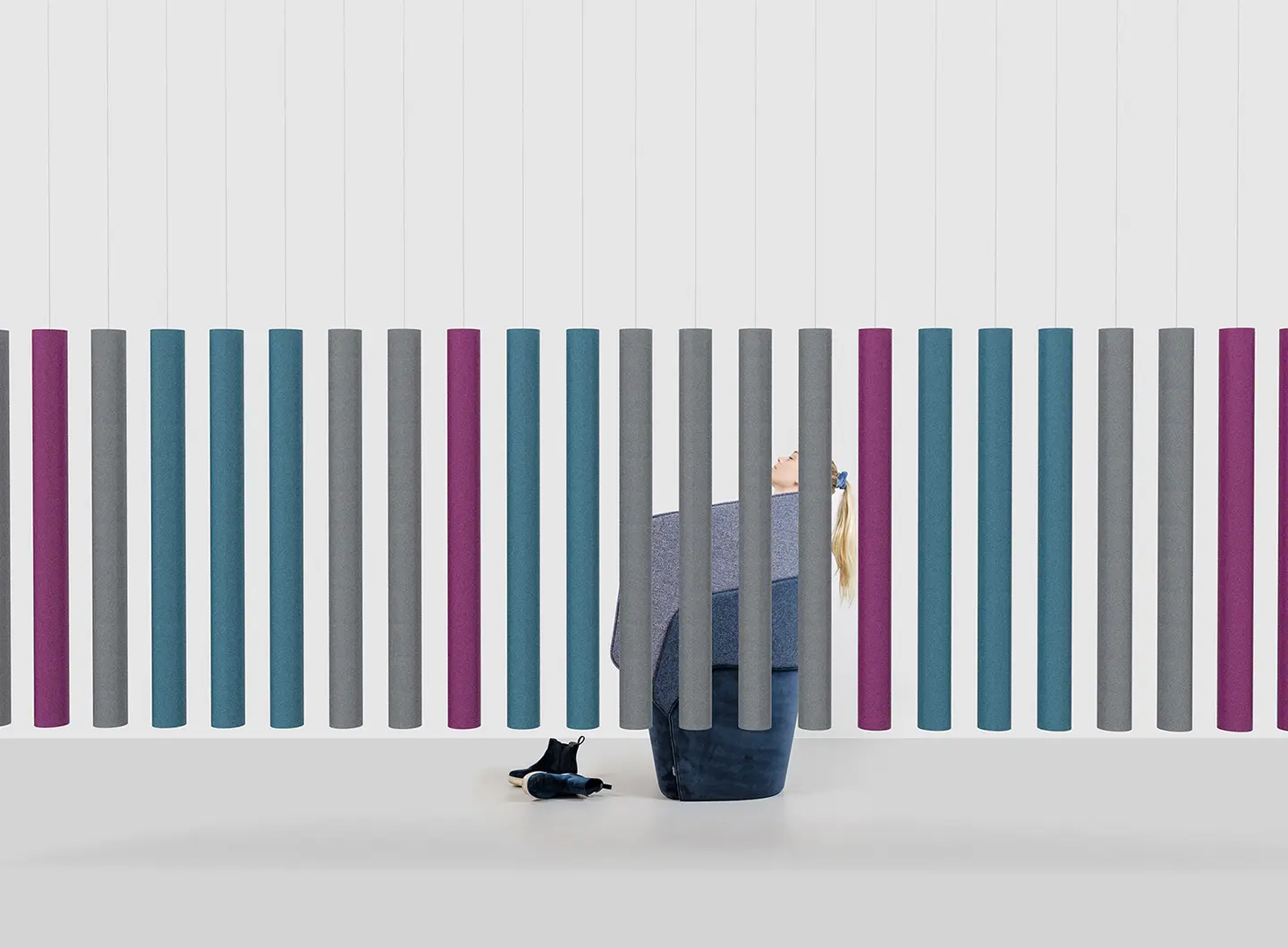 Of the disjointed buzz of theories that came thick and fast during the first few months of 2020, the leading hypothesis, supported by many, was that of "a new beginning" post-pandemic; however, we would urge you instead to remember that good design and good interior architecture have always considered the need for privacy and for structuring spaces. They have always demonstrated that ability of elegantly tailored design to set a product designed to last apart from a merely fashionable one, an interior in which one can live happily and at length from one built merely to impress. Many of the projects mentioned above, chronologically preceding the virus, demonstrate just this.