Salone del Mobile.Milano 2023: homes geared to comfort
Add to bookmarks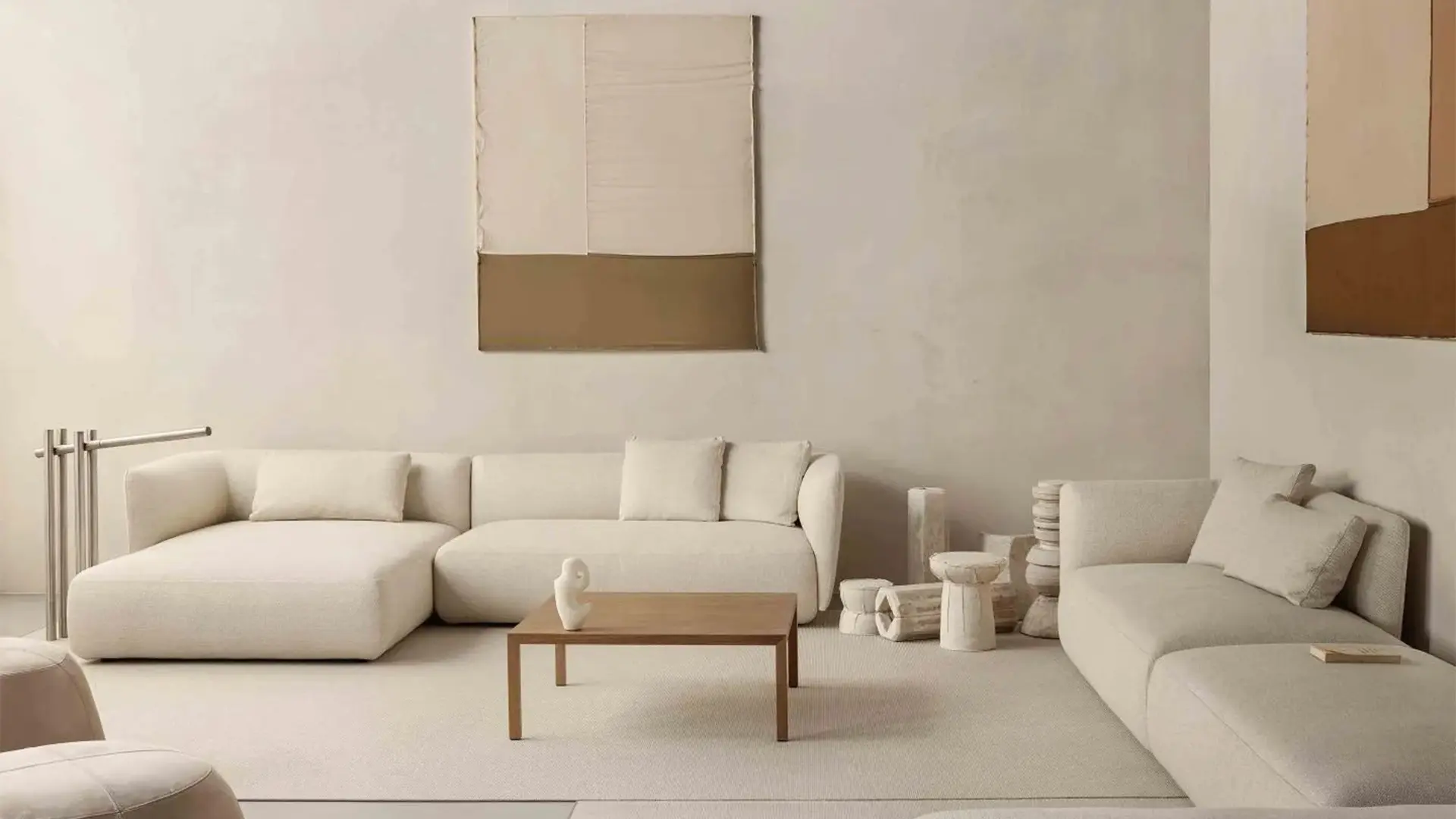 Not just upholstereds, accessories such as wallpaper, coverings and lighting all play their part in a harmonious home
The trends picked up at the Salone del Mobile.Milano 2023 spoke to increasingly comfortable and deliberately harmonious home environments. Generously-shaped upholstereds for peaceful relaxation, featuring details stemming from lengthy research and painstaking technical and material solutions geared to wellness. 
The latest seating design channels timeless lines, with adaptable pieces blending seamlessly into any and every setting, style and taste, boasting versatile features prompting easy selection at the purchasing stage. 
"Accessory" interior design elements have become the stars of the show, capable of creating atmospheres suspended in time, with imaginative patterned  wallpaper, often floral or ethnic in derivation, seemingly handcrafted designs and attractive graphics in contemporary colours and mottled shades, as well as splashy designs, often printed with sophisticated cutting edge techniques and precious inks onto natural materials. Some of the wall coverings are textured, inspired by artistic processes such as plasterwork, with ceramic surfaces bearing the traces of tools such as brushes, combs and trowels used to shape the natural surface, creating craftsmanlike textures. 
When it comes to wood, not only is it FSC® (FSC-C004666) certified, guaranteeing that the timber comes from forests managed correctly and responsibly according to strict environmental, social and economic standards, but its provenance from Italian forests is also often assured.  
Lengthy research has gone into colour, with largely neutral shades borrowed from the plant world, or leveraging techniques that enable the colour shading of timber, for example. 
There can be no shortage of high end features in these welcoming home environments built around good living, such as hi-tech treadmills equipped with home theatre systems for totally immersive experiences or areas for games such as billiards, revisited in a contemporary key.  When it comes to lighting, designers are treating light beams like forms, frequently and increasingly opting for unusual materials such as wood.