Offices in the Smart Working era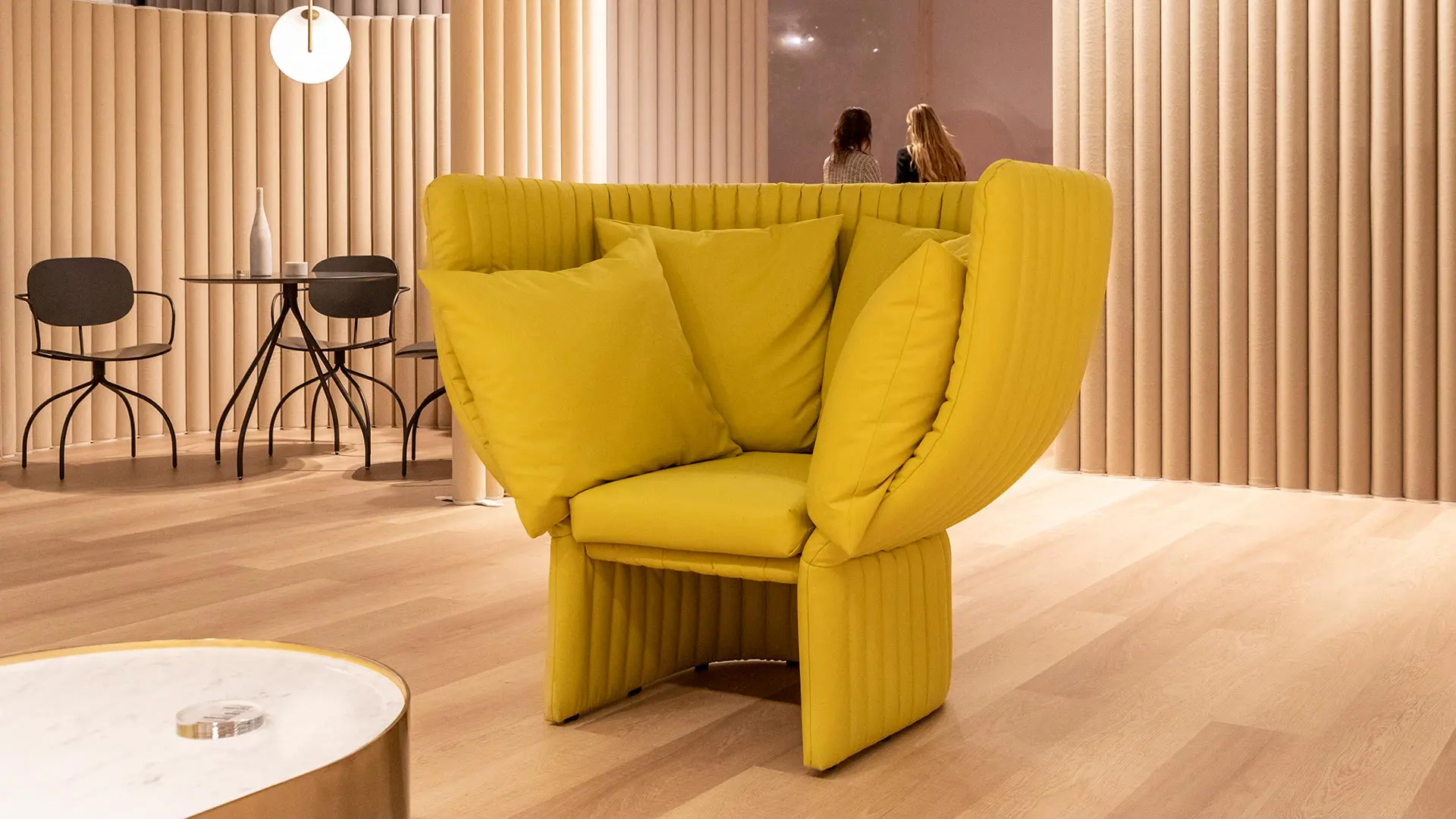 If we are to look forward to a whole new way of working, a mix of working in the office and remotely, the focus of reorganising the workspace must be on the social quality of the space and  people's experiences.
In the wake of the large-scale Smart Working trial runs and the shift to digital, how will workspaces evolve? The architects, designers and companies who design these spaces are quite clear: the keywords will be flexibility and relations. "Offices" (if that's what they're still called) will become increasingly multitasking and versatile areas serving various purposes simultaneously, with people be (re)placed at the centre. They will be flexible, permeable and dynamic spaces, geared to sharing and crossover with other everyday activities.
There are already many cases of company headquarters - Google, Facebook, Microsoft, Lavazza and Sky, to name but a few – which have eschewed drabness and fixity in favour of becoming stimulating, varied and creative areas that make the interface between office, home interiors and public spaces a must for boosting individual skills and improve business results.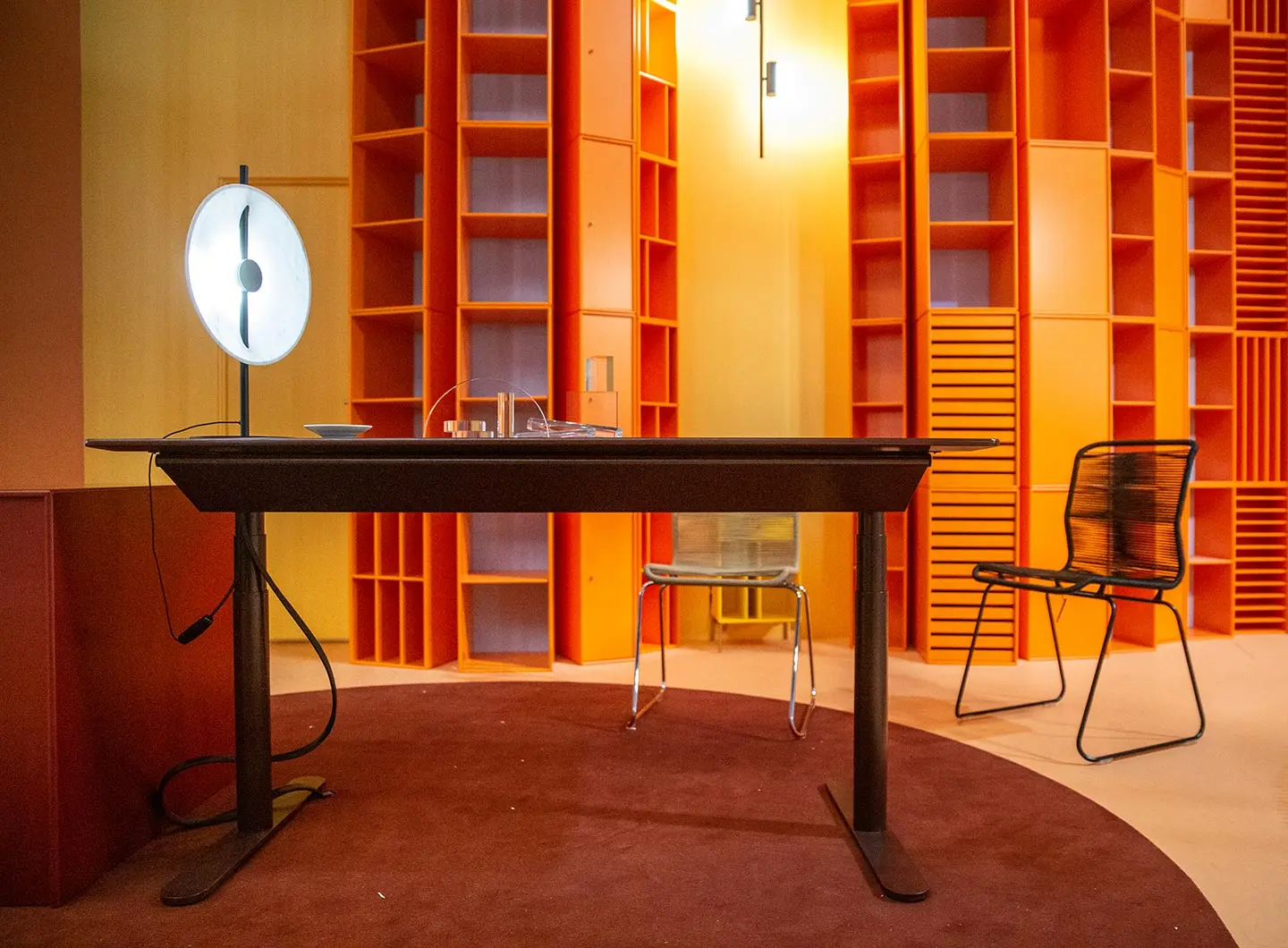 Here are the predictions: strict, hierarchically organised structures will give way to more dynamic arrangements with furniture that is smart, transformable and adaptable to different needs in real time. We would not be surprised to see versatile, hardwearing and functional work objects that are good looking enough to be used as domestic or decorative solutions. Materials with tactile textures, finishes and colours will make workspaces less cold and more comfortable, like actual living rooms. That's not all. Office-related activities will increasingly encroach on public spaces, from airport lounges to hotels and hospitality venues, especially with the professional affirmation of the millennials and Generation Z. Design is adjusting fast, coming up with a more "playful", "social" and "digital" vision for this sector.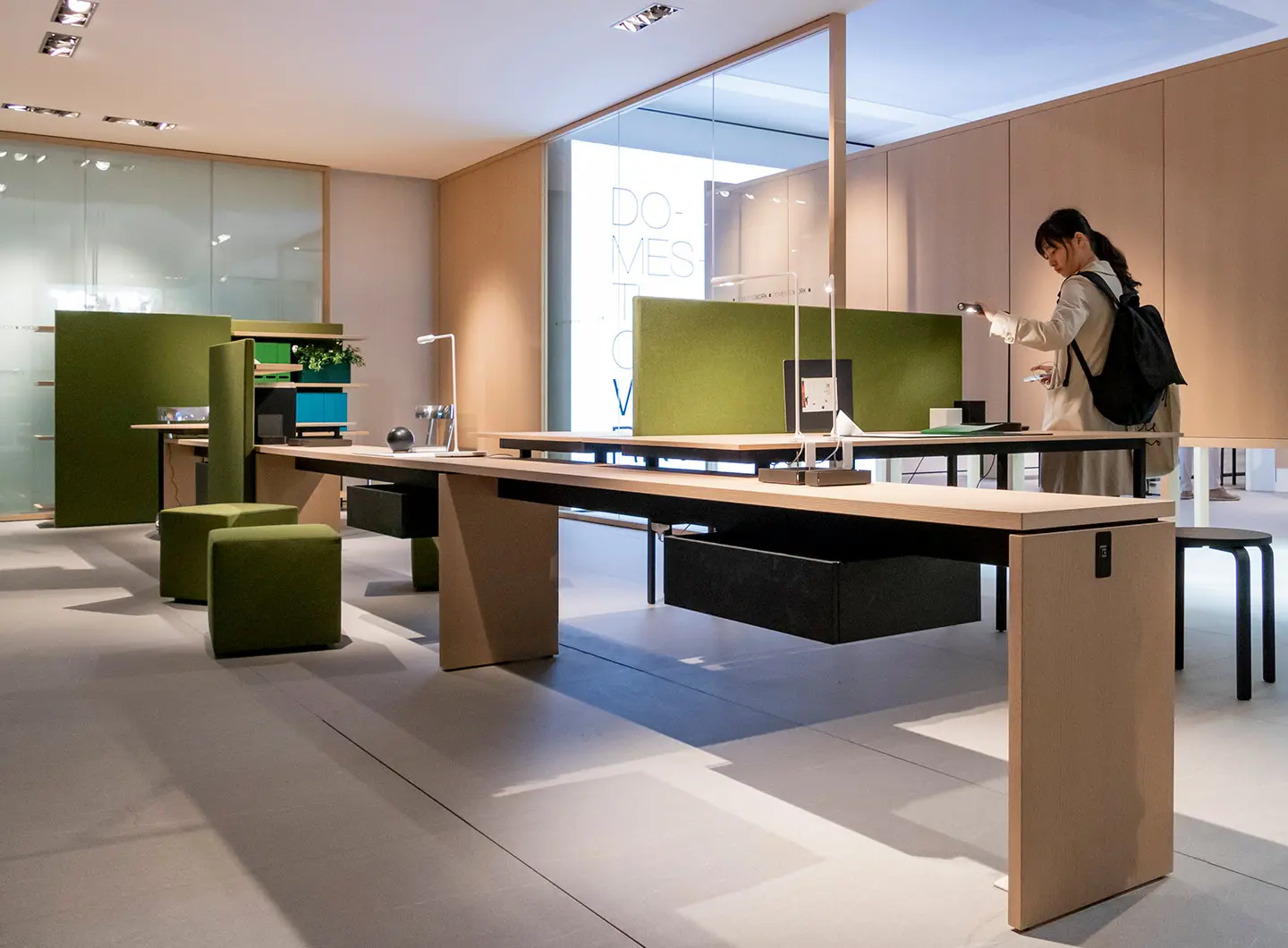 As offices evolve into deconstructed spaces without fixed workstations, mobile partition systems and flexible furnishings will become even more important, allowing spaces to adapt quickly to changes in working modes. We can expect upholstered systems designed to be used to form islands, linear or curved arrangements, and modules that can double up as work surfaces, occasional chairs and partitions, storage spaces and containers. Classic desks will become obsolete and huge sofas will constitute the focal point of the new working methods, especially in public spaces.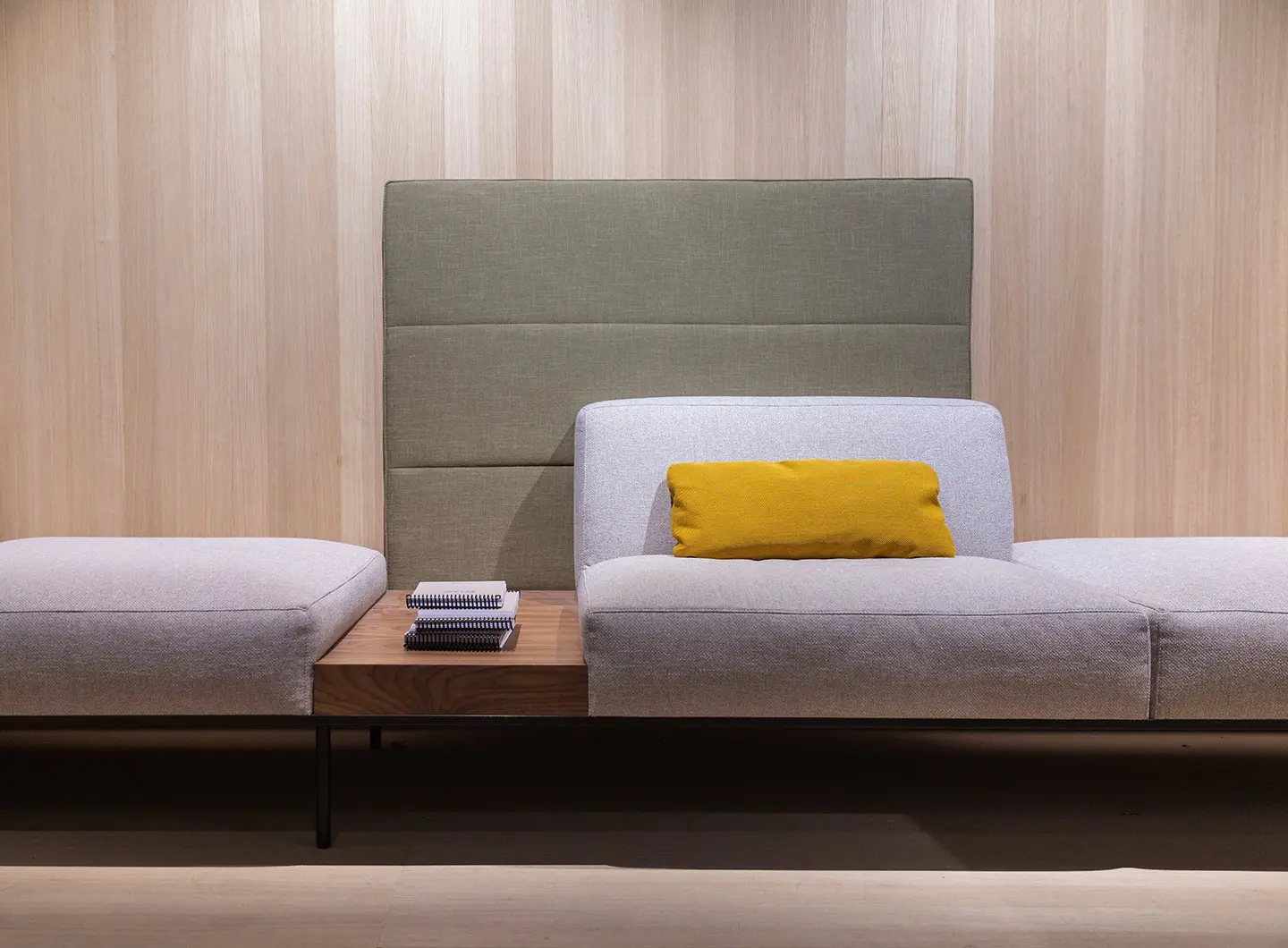 Privacy, the need for concentration or small focus groups and soundproofing will be guaranteed by independent spaces got up as capsule offices and equipped with accessories such as plugs, USB ports and desktops.
Increasingly advanced technology will become integrated into furnishing components and the structural elements of the workplace, making for swift connection and a constant exchange of information. In any event, it will no longer be on show. Quite the reverse, it will become soft tech. Furthermore, the so-called Digital Workplace platforms, i.e. online workspaces that everyone can access together regardless of location, time or device. The focus will shift from when you/enter/when you leave/where you are onto who you are/what you are doing.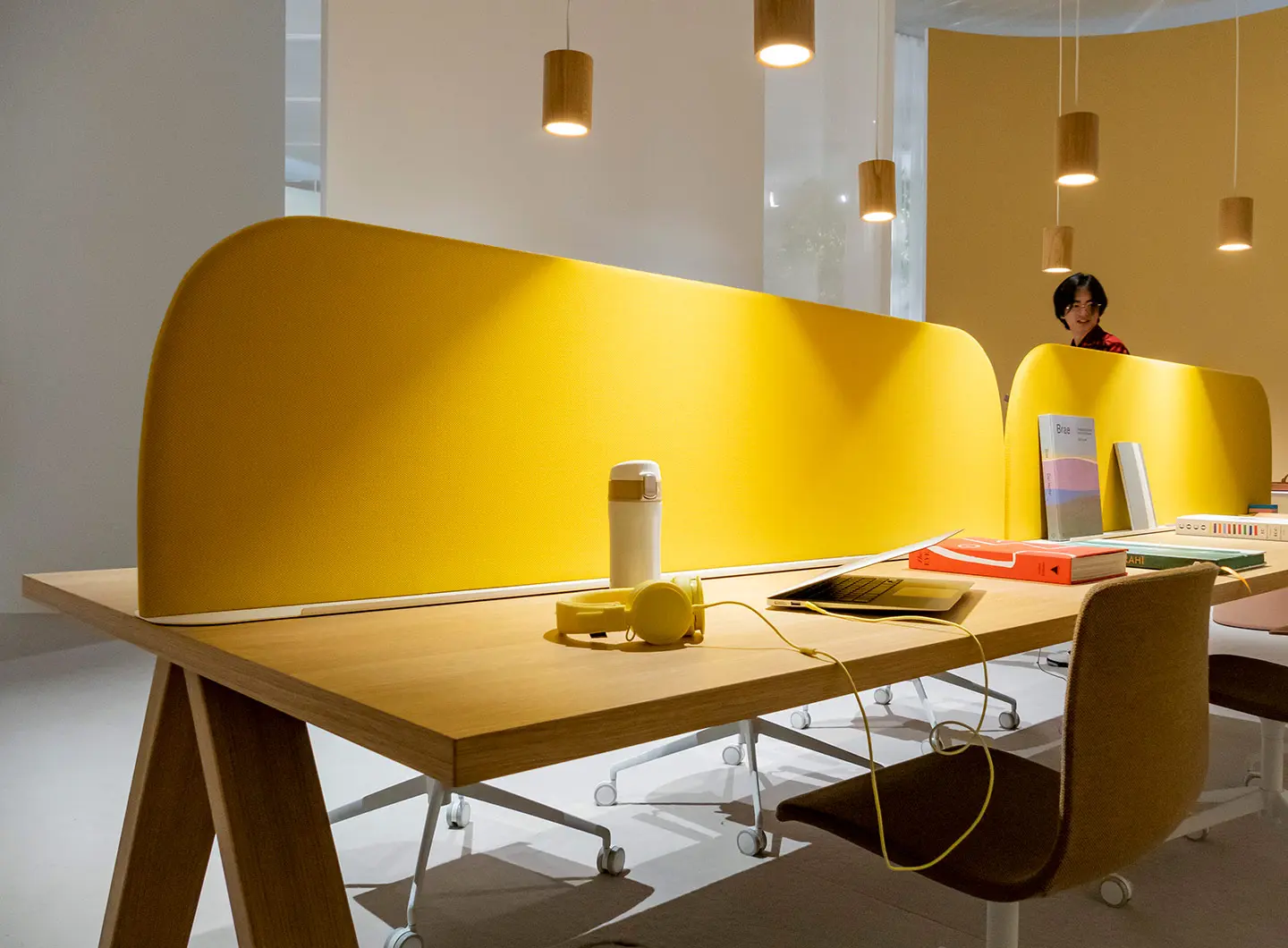 Lastly, the new offices will be eco-sustainable and healthy. Great importance will be paid to the correct balance of natural and artificial light, the choice of healthy furnishing materials, and the provision of proper ventilation and soundproofing so as to prevent stressful situations. Areas dedicated to relaxation will become increasingly common, with pods or rest beds, as will spaces with sports and recreational equipment, allowing people to recharge their batteries and regain concentration and inspiration.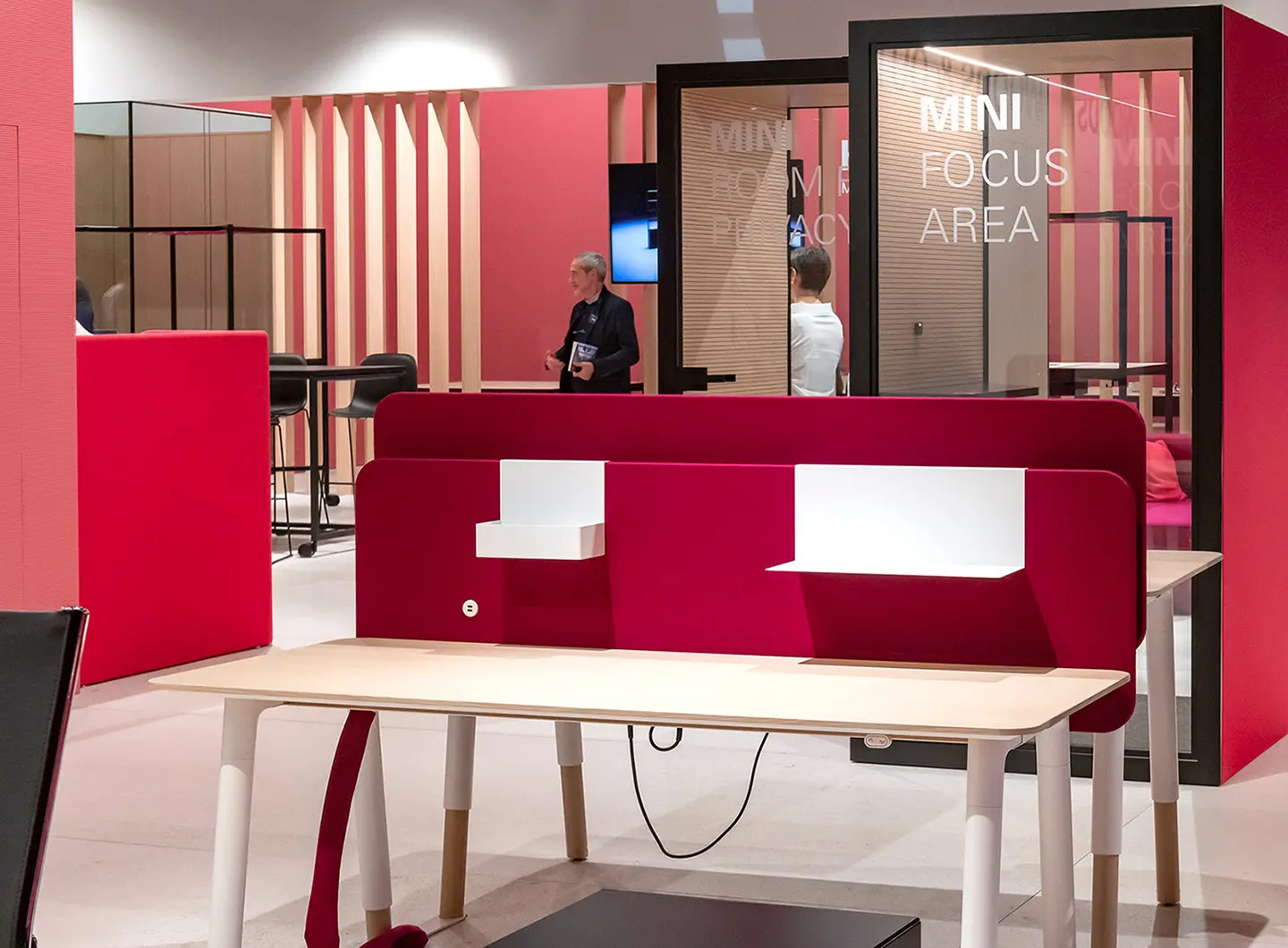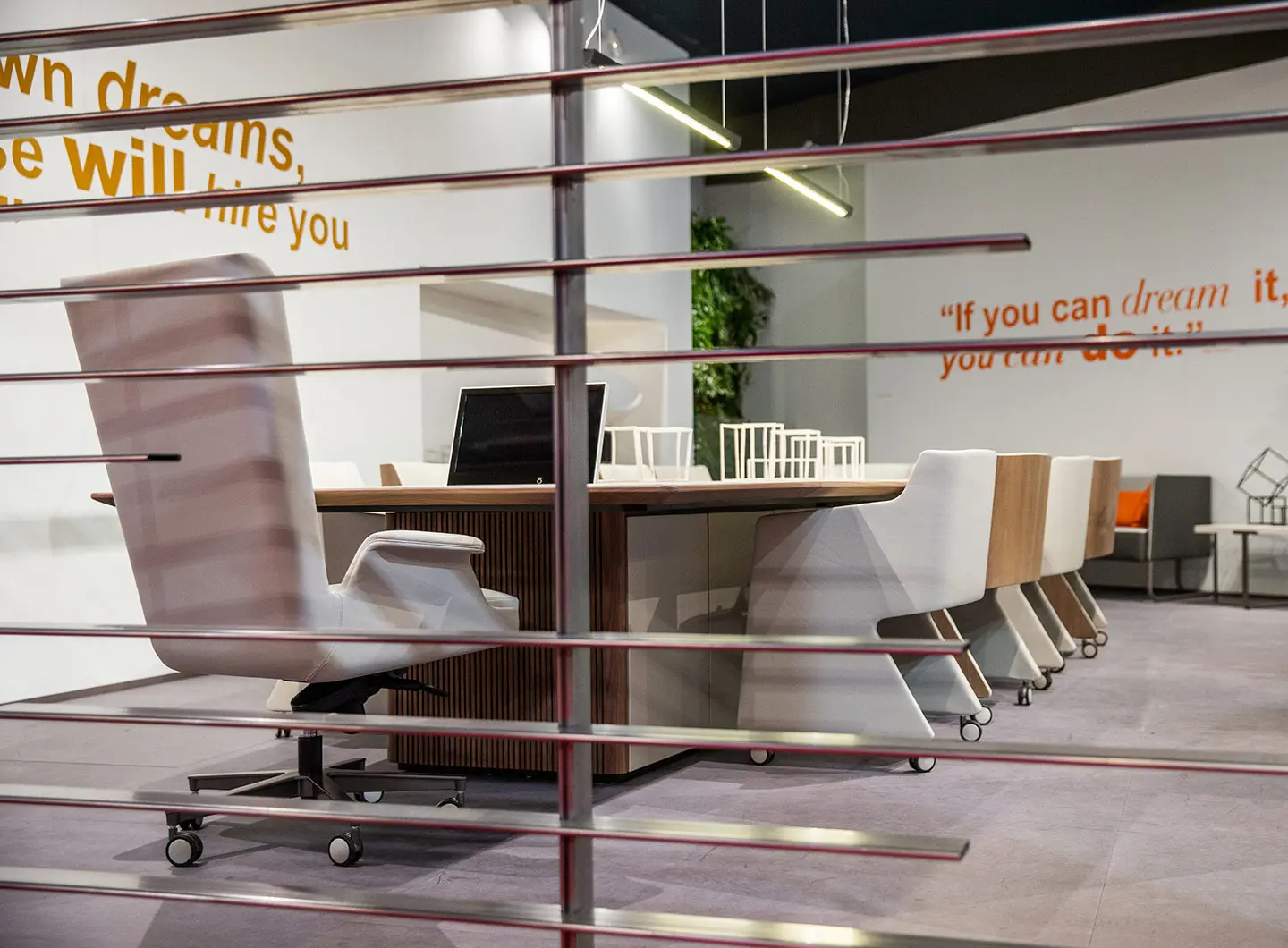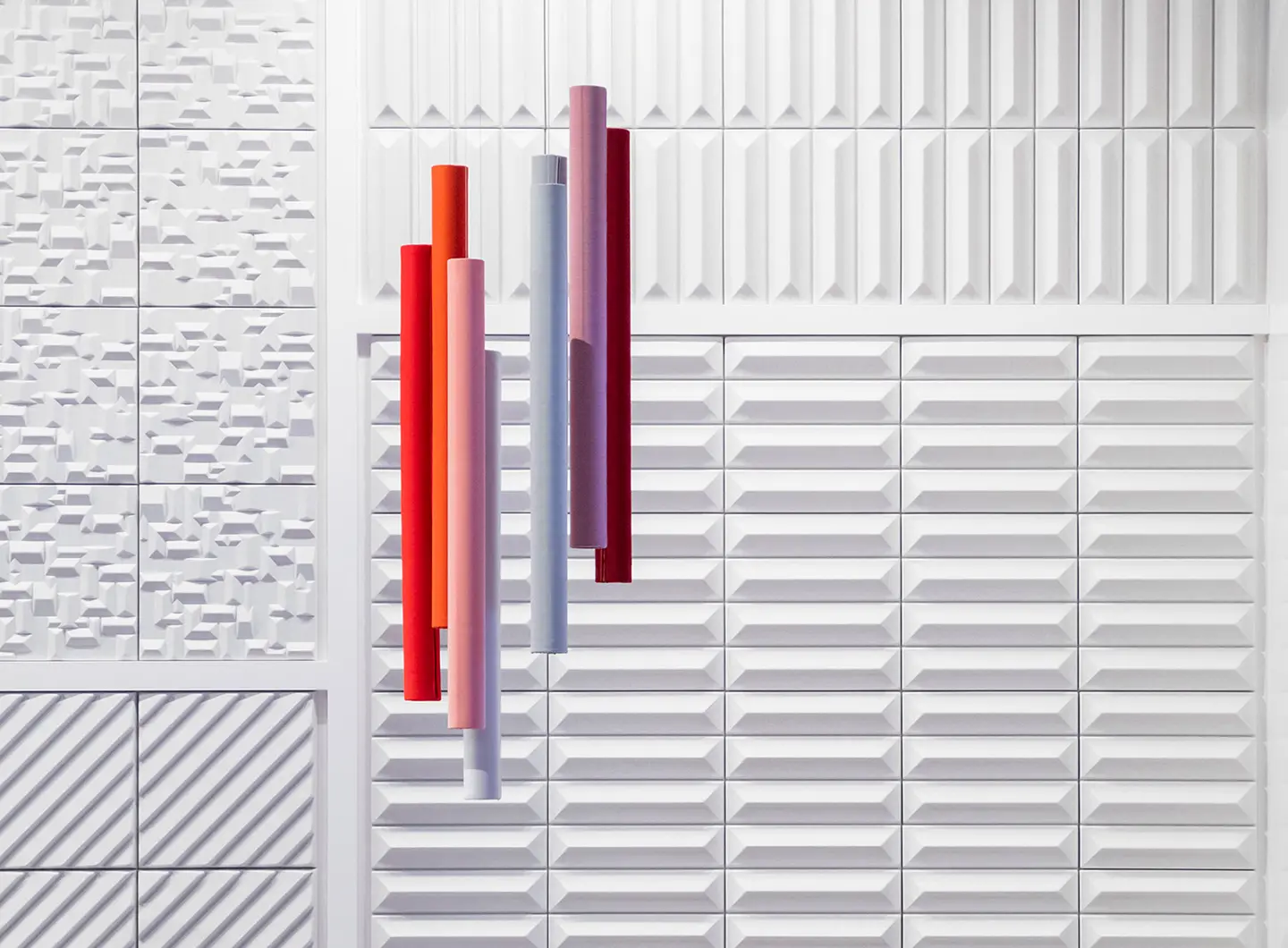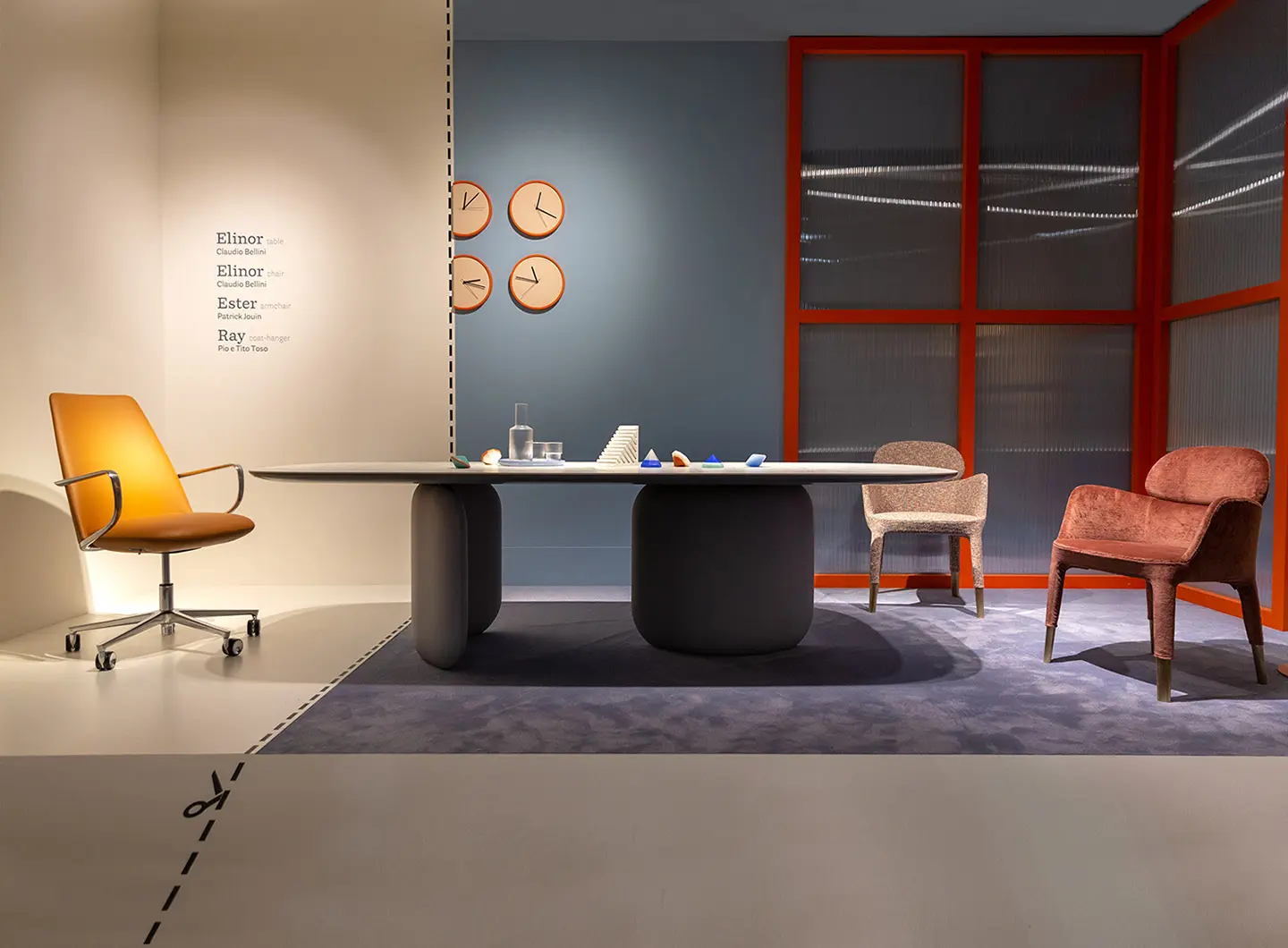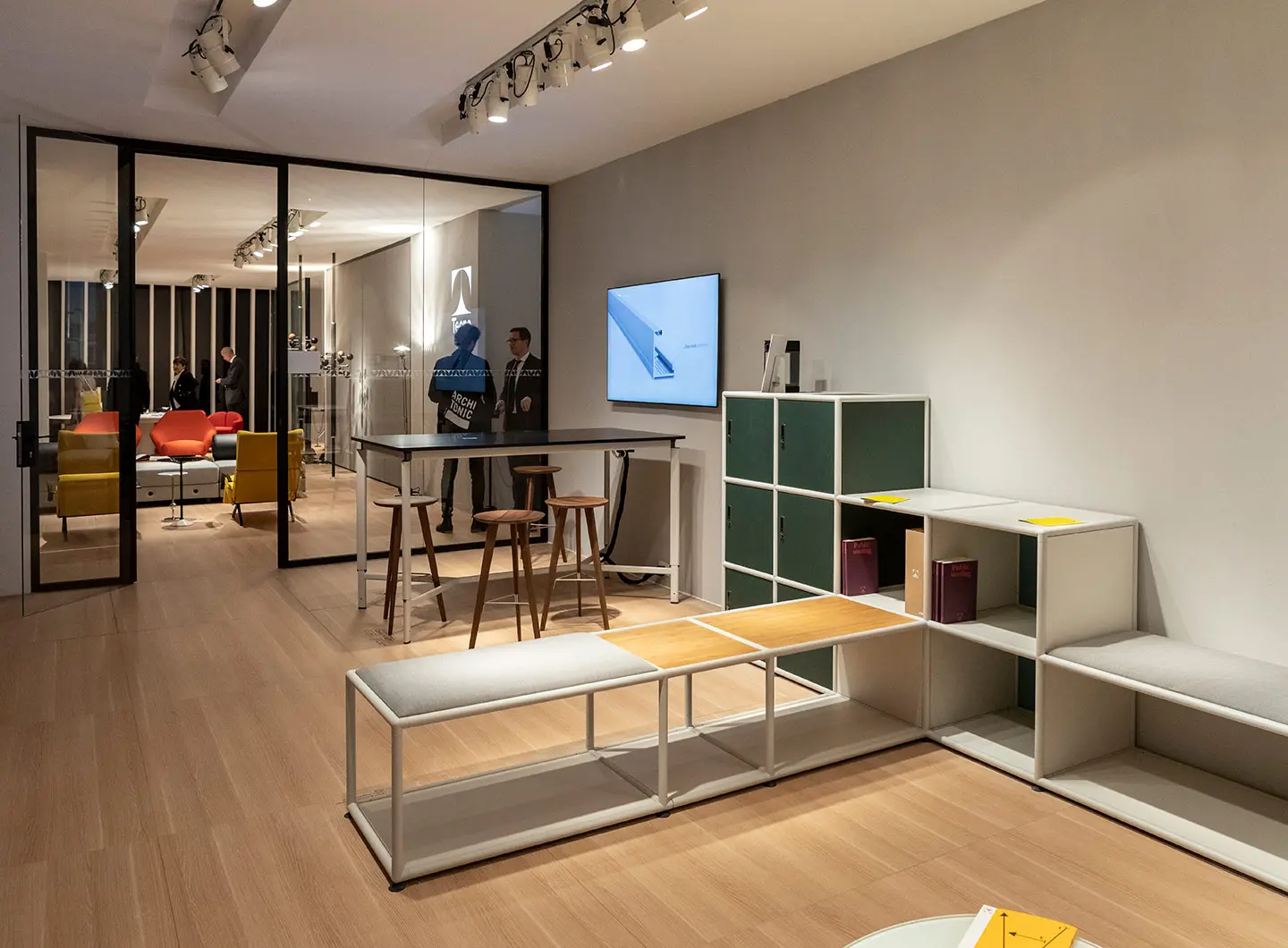 Basically, in an age in which all the constraints of time and space are fast evaporating, the offices of the future really will be shaped for and around us.