New materials: design that comes from the sea
Add to bookmarks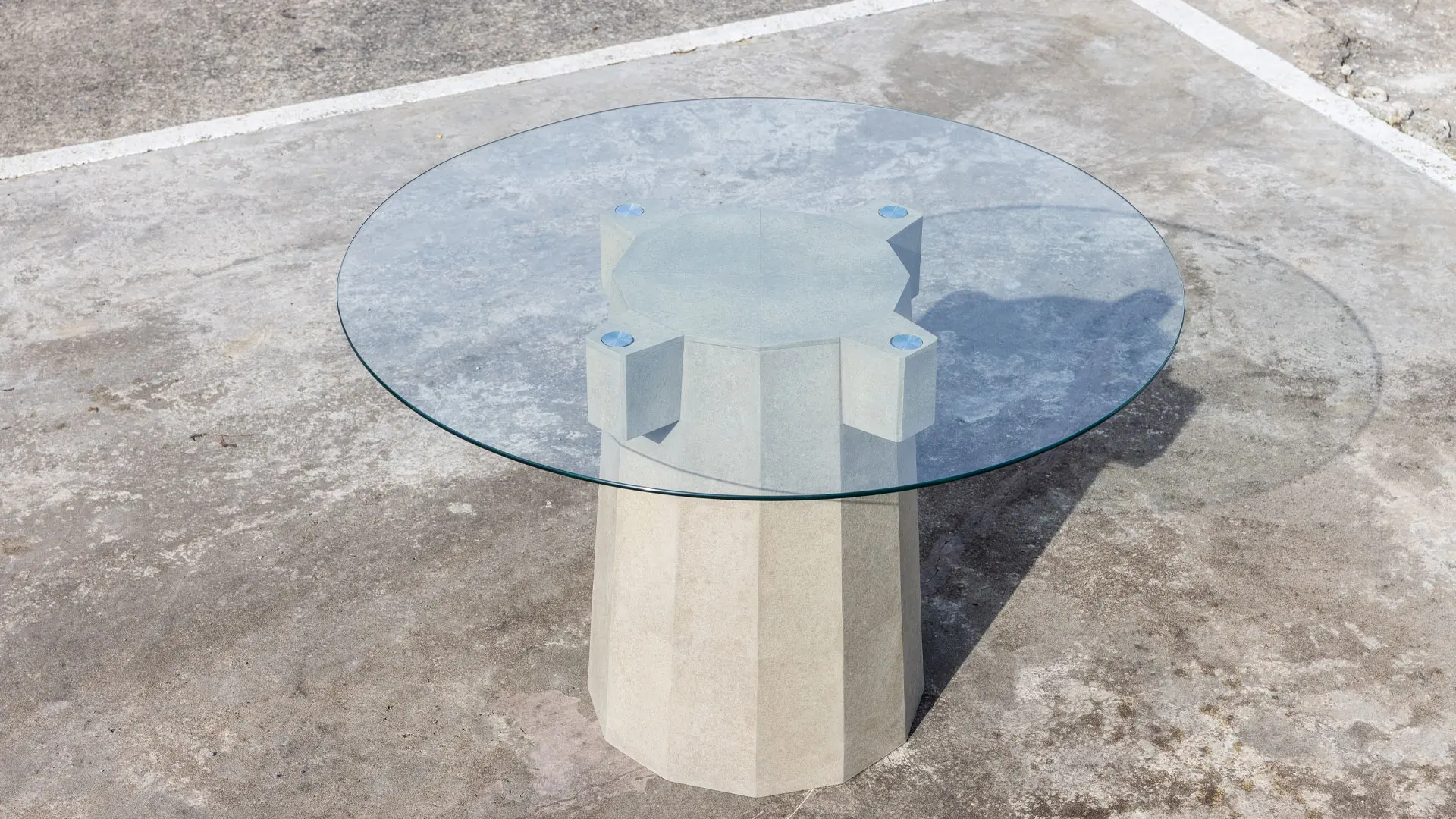 Tiles made from fish scales and seashells. Packaging, fabrics and even furniture based on seaweed. The biomaterial developed from the sea has a beneficial environmental impact and a new potential for revitalizing local economies
What was previously just waste can be seen as a resource. We're growing used to this awareness day after day, thanks to the spread of the principles of the circular economy. In some supply chains, the use of waste or recycled material is now an established fact. Think of the fashion industry, where the regeneration of fabrics from used garments is becoming increasingly common. In other areas, however, we find it hard to imagine that this change can really take hold. It happens when we think of the marine ecosystem, which we approach too often with a predatory and disposable attitude, without ever thinking that – unlike terra firma –its resources can be put back into circulation. Yet, many research and production companies have already conceived and tested the use of the waste or other elements that the sea possesses in abundance. They have given rise to a series of surprising products that revive and diversify the productive economies of the coasts and are preparing to make inroads into our inhabited spaces.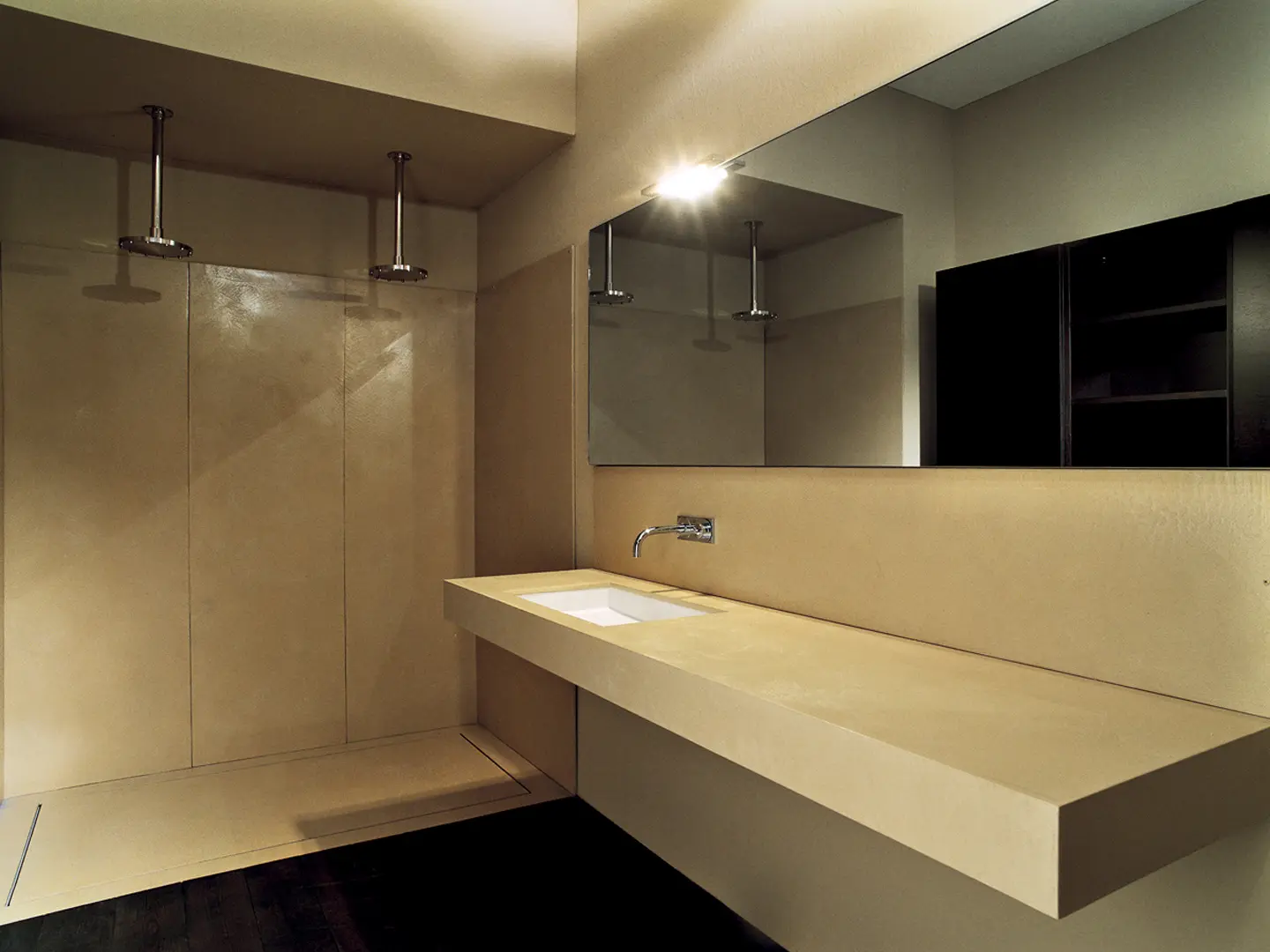 From the French Basque Country, Scale has set itself the mission of conceiving an ocean-friendly material, biodegradable and recyclable, derived from renewable resources of marine origin. Their flagship product is called SCALITE® and is a panel of a composite material made from fish scales. Featuring the same compactness, at least to the eye, as any ceramic coating, it has the advantage of not depending on an energy-intensive production process and not releasing potentially harmful volatile organic substances.  In business since 2018, Scale began production in 2022, and aims to give a new life in 2023 to 23 tons of scales, all brought from sustainable fishing or aquaculture production cycles.
A similar approach is adopted by Ostrea, another small French company based in Brittany. It specializes in manufacturing cladding materials for buildings made from oyster shells and seashells. Closely resembling any other grit with a terrazzo finish, their tiles glitter, the effect of the mother-of-pearl contained in the recycled shells. They make up 65% of the whole, together with a mineral matrix and without the addition of elements derived from petroleum. The founders, a group of four oyster farmers, launched this parallel activity after becoming aware of the sector's environmental impact. In France alone, 250,000 tons of oysters and seashells are incinerated every year, generating a significant economic and ecological cost for the whole community. If recovered, they could help differentiate productive activities on the coast, so making for more attractive job opportunities in areas where the staples are still fishing and tourism.
Also in Italy, a leading company has worked on the same principles to produce continuous surfaces for floors and walls. The recipient of the ADI Design Index Innovation Award 2022, Oltremateria® with its A Mare has developed a resin surface consisting 60% of seashells from the world of certified recycling. Mixed with new generation polymers derived from sunflower oil, this mortar is outstanding by its low carbon footprint and, once again, its low energy requirements in the production stage. A significant advantage, especially in a situation that has put a strain on companies in the ceramic sector, precisely because of the impact of energy costs on the final consumer.
The innovations in design that comes from the sea have not always reached a stage of full industrial development yet. But the potential is well known, and there are some who are studying and designing so that the benefits can be raised to the serial scale of production. From his studio in Paris, the Breton designer Samuel Tomatis has made research into seaweed the focus of his work. His objective: to exploit this material with multiple applications to contribute to sustainable production in the field of fashion, furniture, building cladding and the development of biodegradable packaging. With the tireless approach of a new demiurge, Tomatis has included a very broad window of products and supports in his research. From bricks to tables, eco-leather, fabrics and bioplastics, in his hands algae are notable for the flexibility with which they can replace more energy-consuming and impactful materials and processes. Many international accolades have already recognized the value of his visionary talent, capable not only of shaping new materials but also of fueling aesthetic research that has much to say about how biomaterials will influence our homes of tomorrow.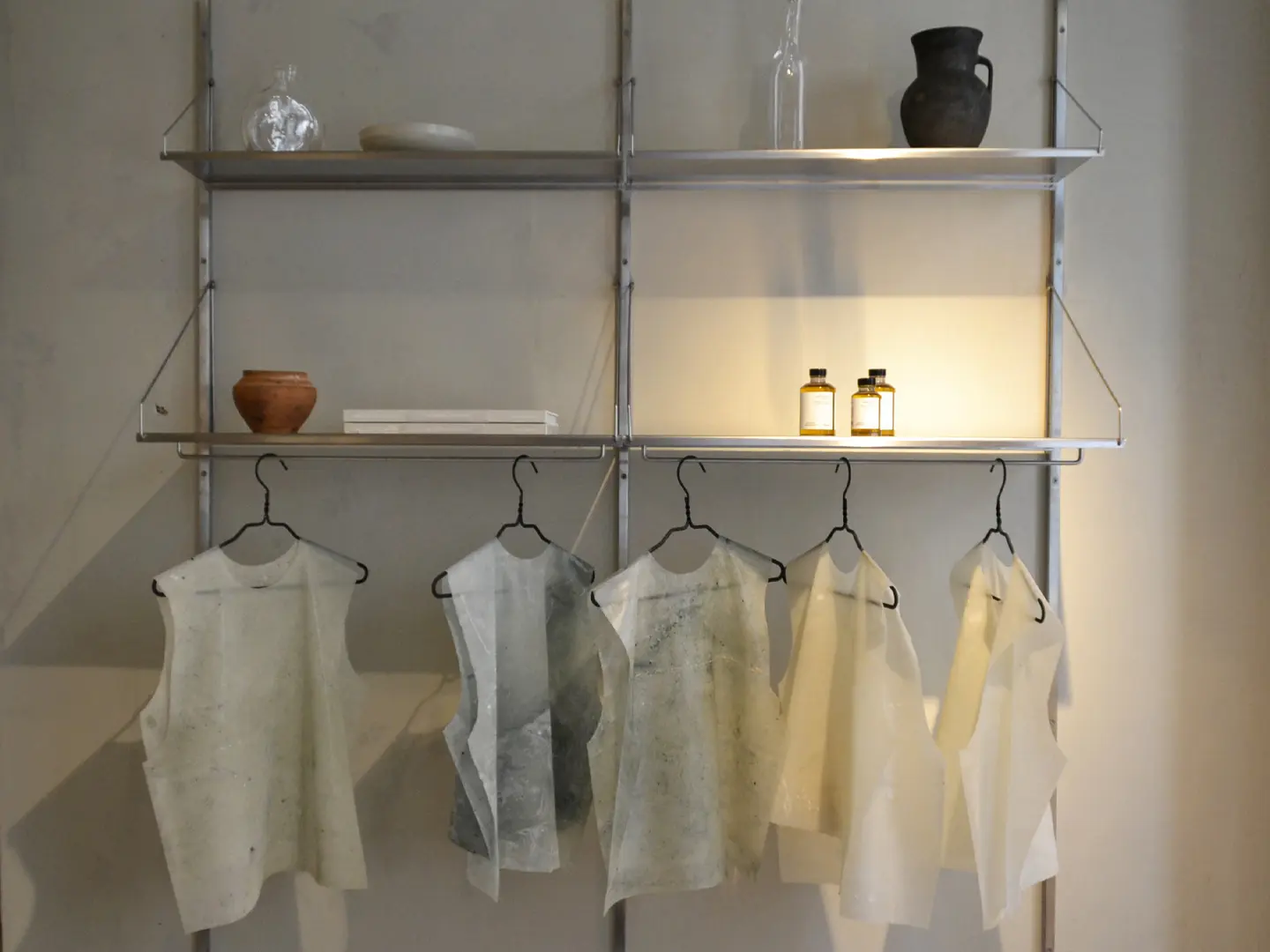 Leading the transition to biomaterials is the focus of the work of Natural Material Studio, founded in Copenhagen by Bonnie Hvillum and specializing in circular design. Among the various biomaterials of its creation, Alger is a fabric based on a seaweed extract and softener that can take on different finishes depending on the natural products used to dye it, such as Spirulina seaweed, king crab shells, carrageenan seaweed and blue extracts also obtained from seaweed. At the latest edition of the 3 Days of Design in Copenhagen, Alger was the subject of an installation conceived with the Frama furniture and accessories brand. A way to bring the public closer, starting from the designers themselves, to the ways these fabrics can be integrated into our domestic space, so helping to change our daily lives and the production processes by which this is made possible.