More sustainable displays, an interview with Spazio META
Add to bookmarks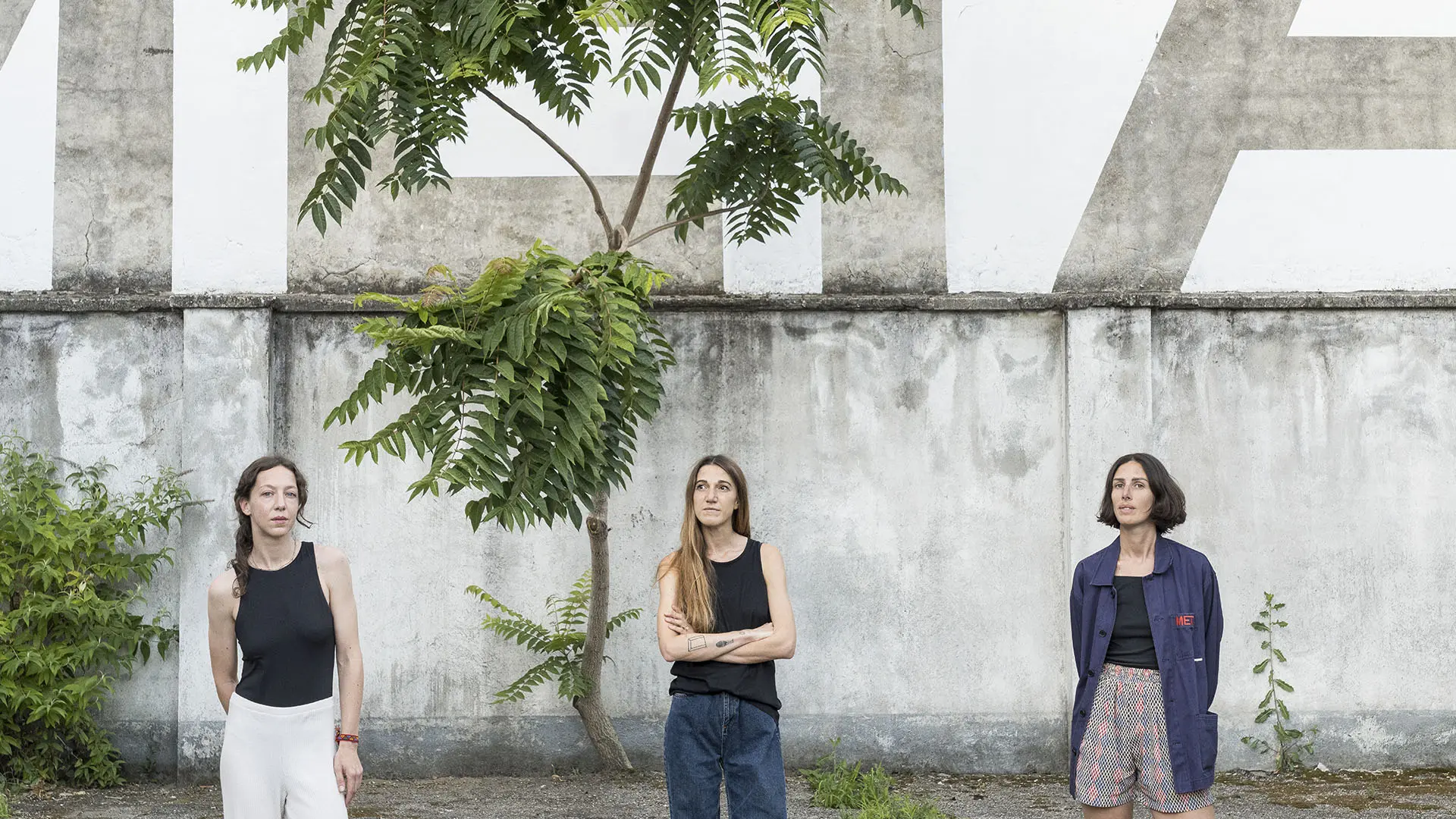 What happens to display materials after fairs, fashion shows and exhibitions? In Milan, Spazio META, collects them, cleans them up and gets them ready for sale, teaching everyone how to be aware of their own environmental impact.
When we talk about big events, one of the most important aspects, which is hardly ever given much consideration, at least not until "supersalone," is environmental impact, not just in terms of energy but also in terms of the recycling and reuse of display materials once the events are over.  Most of the time, they're simply chucked away. Fortunately, this issue has come into the spotlight over the last few years and Milan boasts the first innovative example of the reuse of these materials, Spazio META, set up by Martina Bragadin, Margherita Crespi and Benedetta Pomini.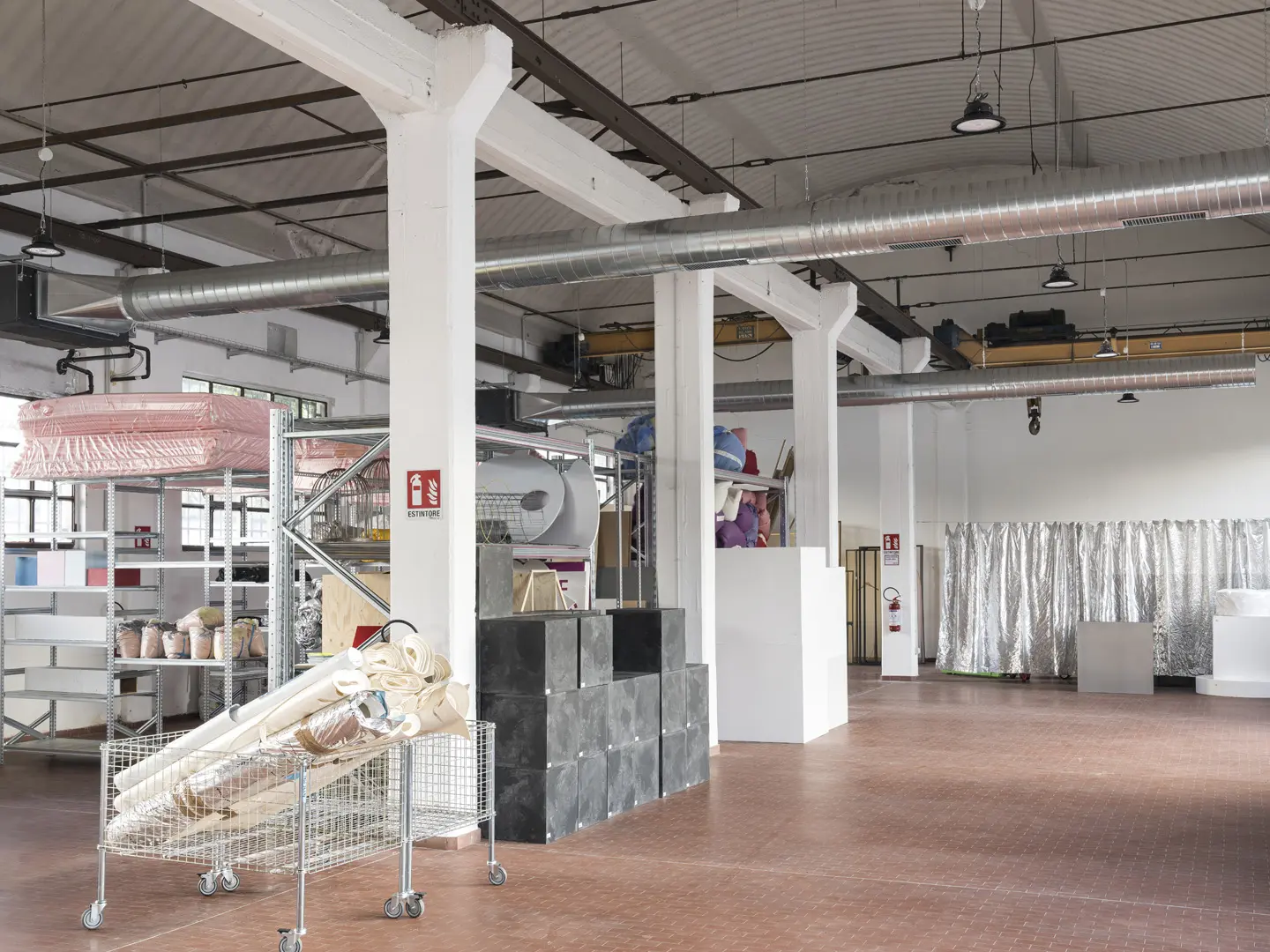 Benedetta, Margherita and Martina. What sparked the idea and how did Spazio META come into being? What does Spazio META do?
META was set up to combat the overproduction of waste in the field of display fittings, offering a sorting and collection service for used material. Operating in the art, fashion and design installation field, we wanted to create a system of sustainable reuse to combat the current production, consumption and disposal system. Based in the Bovisa district of Milan, META is now also an open physical space, a warehouse of over 400 m2, with a laboratory that carries out the processes. Once the materials from temporary events such as trade fairs, fashion shows, exhibitions and events arrive at the space, they are collected, cleaned and itemised before being put on public display for sale. They are sold either according to weight or piece, depending on typology, and all come at accessible prices that take account of their provenance and their various technical characteristics.
How do you collect the materials and how does this virtuous circle work?
META's collection service is managed in partnership with a logistics company; in parallel we propose agreements to our suppliers that have been devised to be flexible and adaptable to each individual case, with costs and prices tailored to the different modes of collection. Plus, in order to guarantee maximum efficiency and flexibility from the pre-production stages onwards, META provides an advance onsite evaluation service to assess the condition and volume of the residual products and the retrievable material, carried out with the suppliers and clients. For us it's not just a question of reusing the materials but of setting up a virtuous circle that provides a customised service to the supplier, encouraging them to practice sustainable recycling. Equally, the end client can be safe in the knowledge that they will be employing previously used, good quality materials which therefore come at more contained costs and, especially, that boast a lower environmental impact.
When we talk about environmental impact and sustainability, we don't realise that there might be complicated issues for clients and buyers. I believe you also have a training space, as well as sales and laboratory spaces. What informed that decision?
On top of our retrieval and sales activities, META will be launching a series of laboratories and workshops that will be run in partnership with artists and designers. We believe that teaching people to recognise and calibrate their own environmental impact is crucial for all our futures. We firmly believe in the upcoming generations, in their potential, and in a more mature and balanced awareness of the use of existing resources. That is why we are organising a series of workshops informed by observing the weak points and criticalities of the world in which we live, so that we can come up with sustainable and alternative solutions for (re)using materials.
We would like to be able to be assimilate all the valuable practices that we can see springing up around us and bring them together in laboratories and projects founded on reuse, to experiment with new research and design projects sparked, for example, by the study of alternative materials retrieved from the assembly of discarded material. Last, but not least, we are very keen to create a sense of belonging around our project, opening Spazio META to those who already know us and also and especially to those who have different perspectives and specific skills and want to share their good practices and experiences and make them available to the community.
What did you think of this "supersalone"? One of the key themes was sustainability, and the installation itself was devised to have minimal environmental impact. In the lead-up to the April 2022 events, do you think it will be a "green" restart?
This "supersalone" helped us take a first step inside a system that moves and operates according to very particular dynamics. Thanks to the invitation from BASE, but especially thanks to dear old "word of mouth," we managed to make contact with new entities, to discuss our service and how it works, and to lay down the foundations for future projects and partnerships. Will it be a green restart? We certainly hope so. What we are doing is forging an awareness campaign with all our suppliers, both as regards materials and the parts already in their warehouses and as regards the design and production of new installations. So far the response seems to be enthusiastic, and that makes us very happy.