The latest design challenges at the SaloneSatellite Award 2023
Add to bookmarks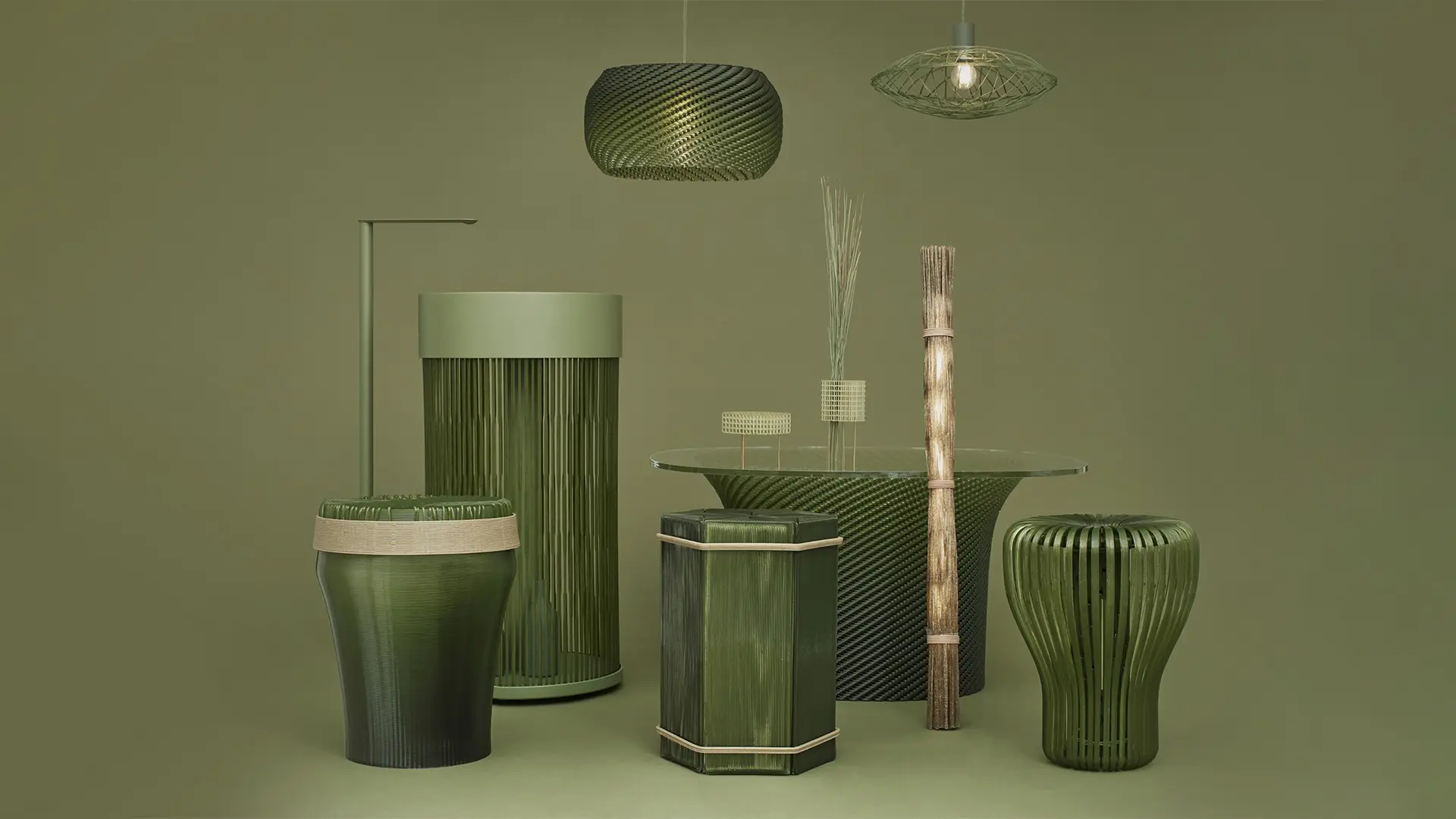 Waste products as new resources, products that revive local traditions or which aim to propose new production methods and new aesthetics are just some of the themes emerging from the winning SaloneSatellite Award projects
One of the fundamental aspects of the design world and other sectors, both creative and otherwise, is the need to keep an constant eye to the future, in order to develop, research and explore themes capable of shaping new aesthetics, new forms and, especially, visions that will become fundamental for future living. This is precisely why the work of schools, universities and students can serve as interesting pointers to the direction in which design is heading. SaloneSatellite, the Salone event dedicated to designers under 35, geared to facilitating interface with companies, is the perfect hothouse of ideas for carrying this research forward.
For the last 24 years, SaloneSatellite has been drawing the attention of  Salone-goers and others to a curated selection that brings together emerging designers and universities. In 2010, the event launched its own award, the SaloneSatellite Award, which is assigned to the three best projects being presented, along with three special mentions. The entries are judged by an international jury helmed by Paola Antonelli, a Senior Curator at MoMA, New York – this year assisted by the critic Beppe Finessi, the President of Gessi Gianluca Gessi, the President of Kartell Claudio Luti, Roberta Silva CEO of Flos, the designers Francesco Librizzi (Art Director of FontanaArte) and Steven Ma (studio Xuberance), Anna Moldenhauer director of Stylepark, Francesca Gugliotta, journalist and Marilena Sobacchi, Italian Press Office of the Salone del Mobile. So let's see what are the main themes that emerge from the winning projects of the event.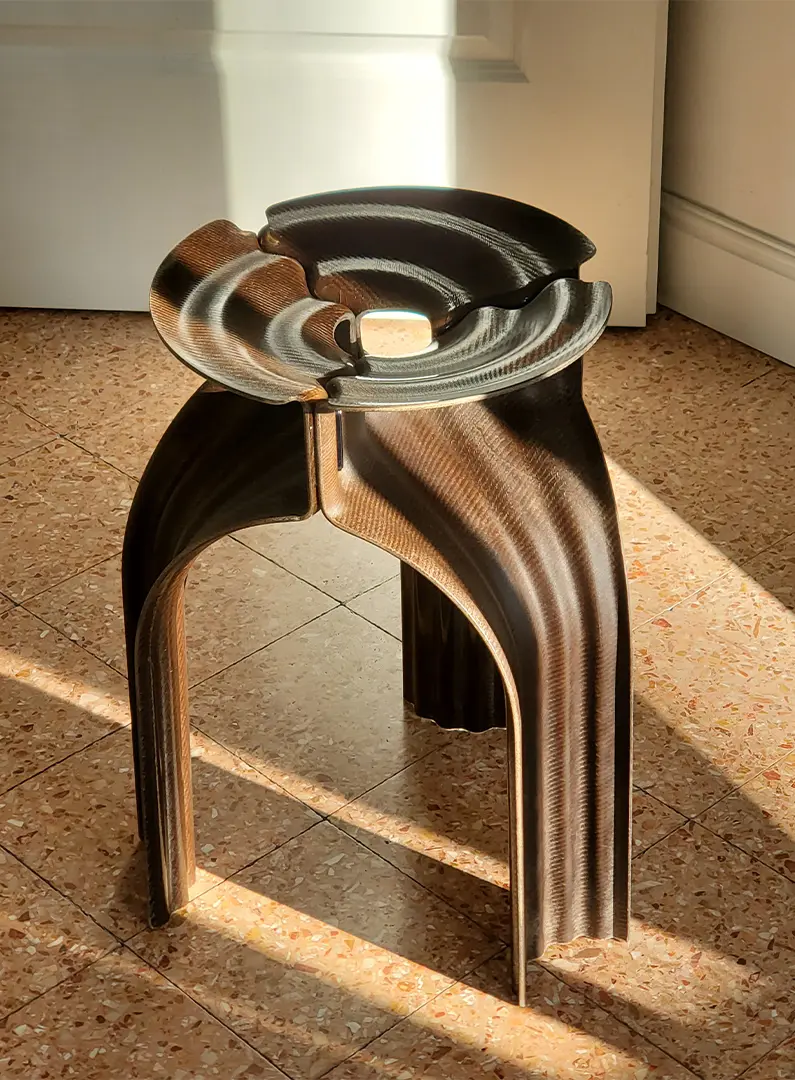 Tatami ReFab by Honoka
Honoka, a design lab made up of voluntary Japanese product designers, won first prize with Tatami ReFab, a collection that revives the vanishing tradition of tatami, mats used as flooring in traditional Japanese rooms, now overtaken by modern Western solutions. The lab has used the material developed by themselves, consisting of a mix of biodegradable resin and igusa rush grass, widely available in Japan and used to make tatami mats, to reprise this tradition with a modern spin. Thanks to ExtraBold's large 3D printer, Honoka has come up with a range of furnishings in "tatami resin" that appear to have been knitted. The lab has not only revived a tradition but has recontextualised it in everyday life with a new material and a modern technology that revisits its aesthetic. 
Triplex Stool by Studio RYTE
The Hong Kong-based studio founded by Dennis Cheung that works across interior spatial design and product design, won second prize in the SaloneSatellite Award with its Triplex Stool, a stool designed to push the boundaries of the product, not just as regards structure and weight but also in terms of assembly and lifecycle. Designed with an extremely lightweight curved biodegradable flax fibre module – one of the most hard-wearing cellulosic materials there is – the stool is easy to assemble and extremely resilient. The structure, composed of three modules, lends itself perfectly to shipping and storage. It is not just a simple stool, but a revisitation of an archetype in a modern key.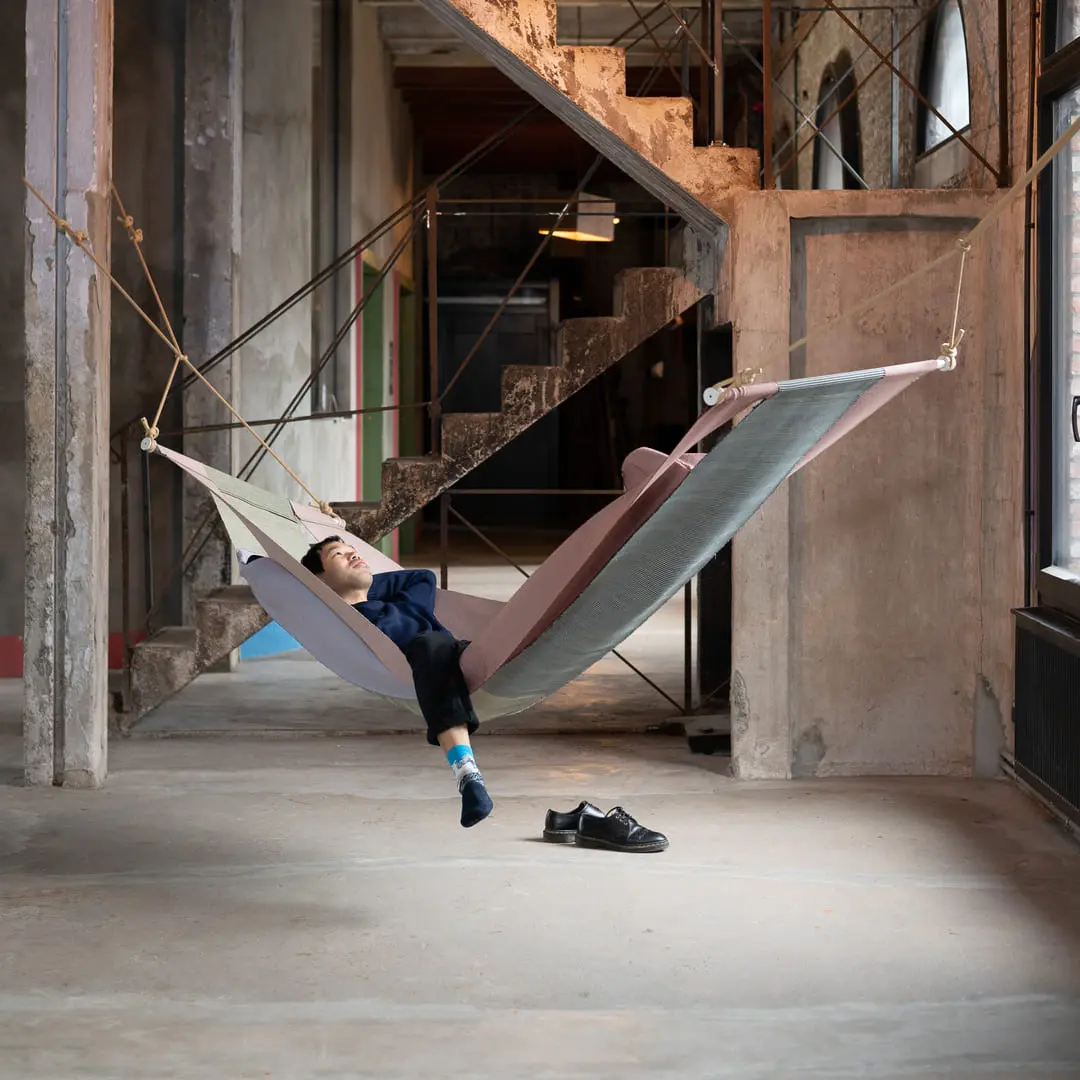 Ku do azò by Ahokpe + Chatelin (Belgium is Design)
Ahokpe + Chatelin is a Brussels-based textile research and production studio, set up by Estelle Chatelin and Georges Ahokpe. In a dialogue between Belgium and Benin centred on textile practices for domestic use, Ahokpe + Chatelin experiments with the creation of "textile furniture." The studio won third prize for its Ku do Azò Hammock, a hanging bed for European interior spaces, designed and hand-woven in Benin. Its shape is owed to the assembly of narrow woven strips created with wool unravelled from discarded jumpers that end up on African markets - each piece boasts its own unique colour combination. As well as revalorising a waste product, the hammock is an expression of the coming together of tradition and manufacturing, breaking down geographical confines. It also comes in an outdoor version, in which the polypropylene making up the fabric derives from waste bobbins from Belgian textile companies.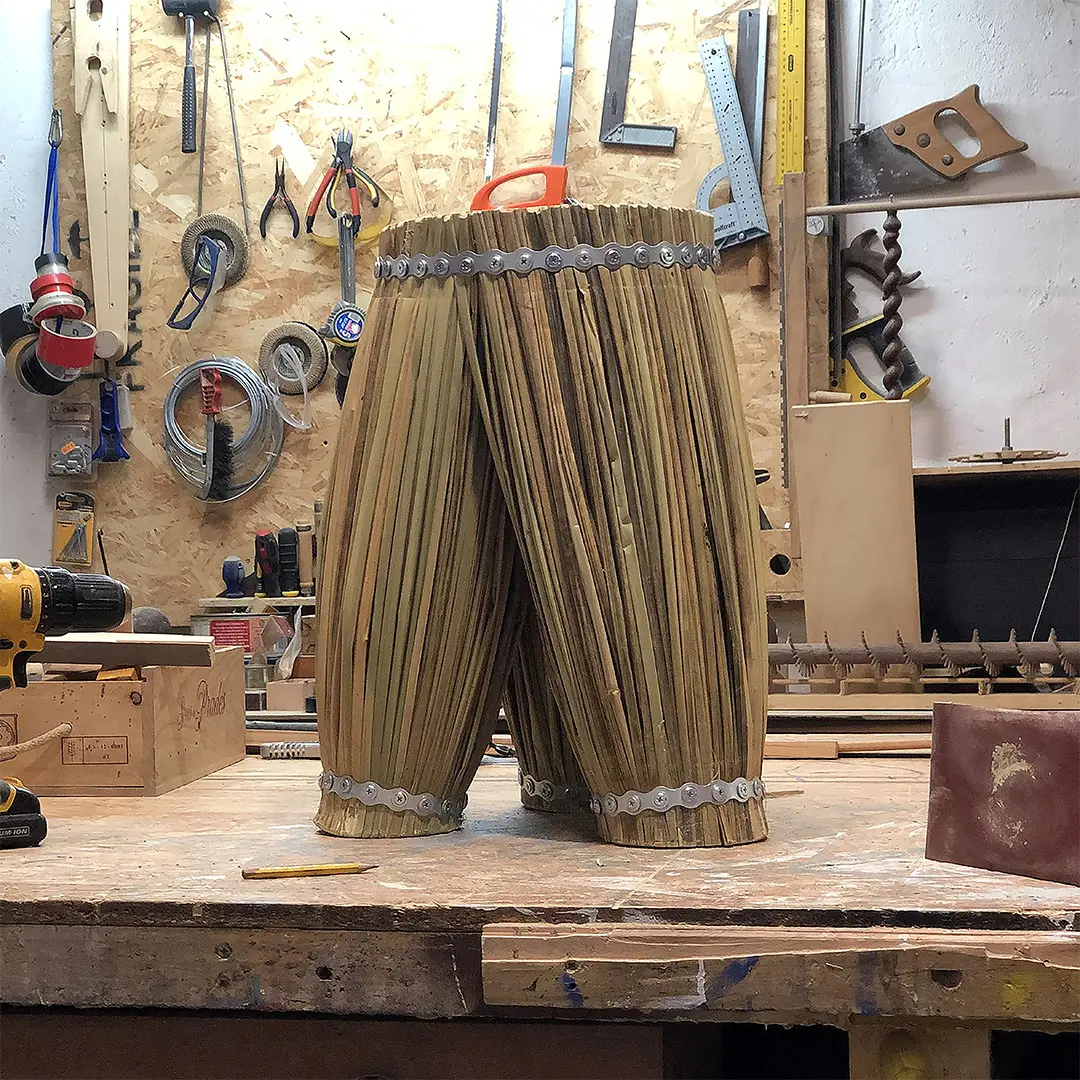 Junki by Joaquin Ivan Sansone
Joaquin Ivan Sansone's work revolves around functionality and material quality. He experiments with waste products from production processes in order to tease out their characteristics and harness them as new resources. One such example is Junki, which netted one of the SaloneSatellite Award Special Mentions. The manner in which the cane stool is assembled lends structural force to the material, a marsh plant collected near the Argentinian river areas, and which is used to create local handicrafts. Thanks to a simple metal buckle, the designer has managed to create a replicable, good-looking product that explores a hybrid natural/artificial solution and which, in particular, gives new meaning to the waste material.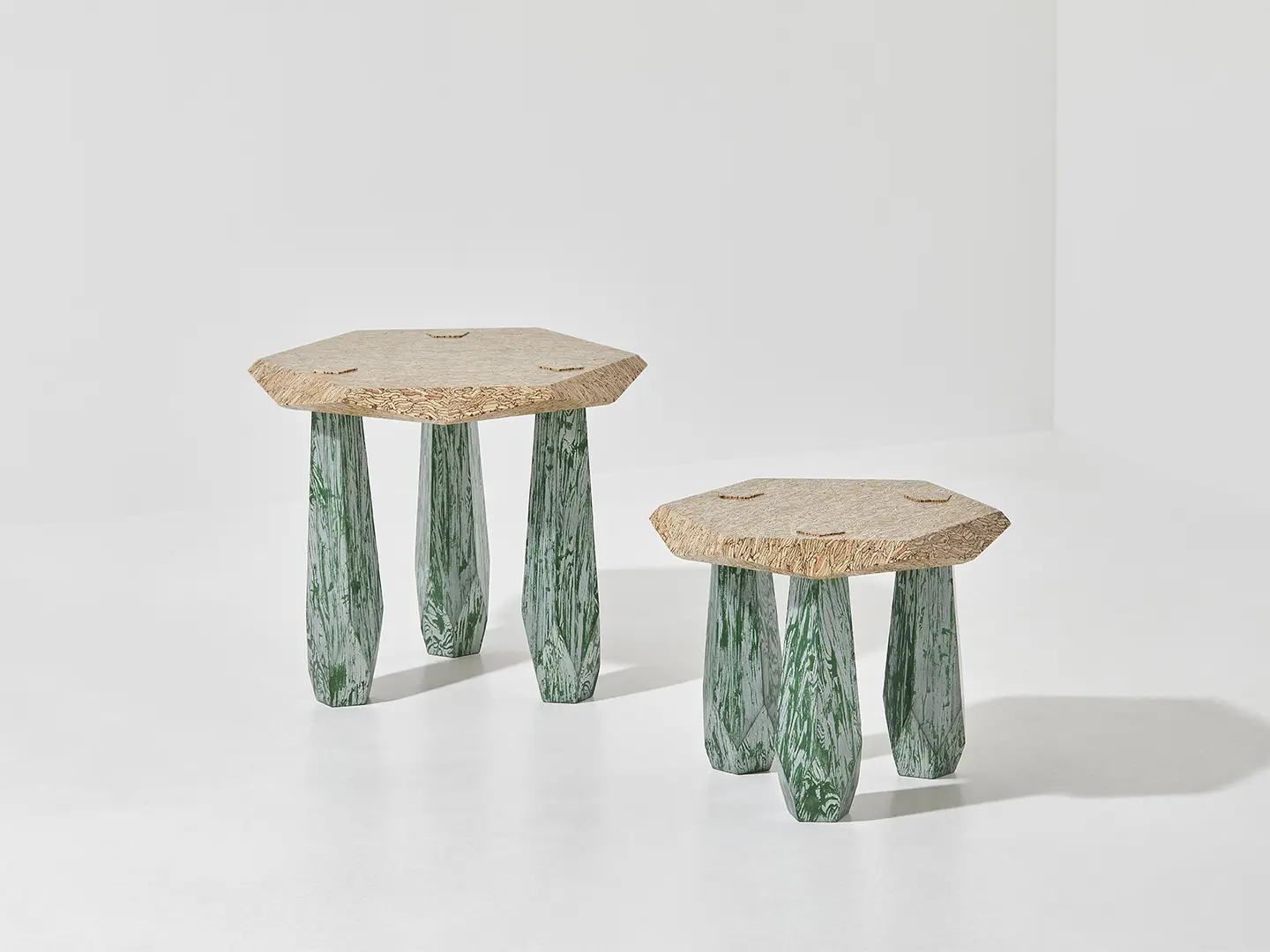 Primitive Structure by Weonrhee
The designer, who netted one of the three Special Mentions, focused on PSL or Parallam, a material obtained by bonding parallel strands of wood together with adhesive, which is generally used in construction frames. Primitive Structure takes its inspiration from the natural (almost primitive) texture of the material, which is reminiscent of leaf veins or a tiger's coat, and from its usual purpose to come up with a new interpretation. The table and the stool have been designed to evoke another primitive shape, that of dolmens and the moss that covers them. Last, but not least, one of the characteristics of the fabrication process is the presence of holes, which the designer has decided to fill in using recycled left-over scraps of wood.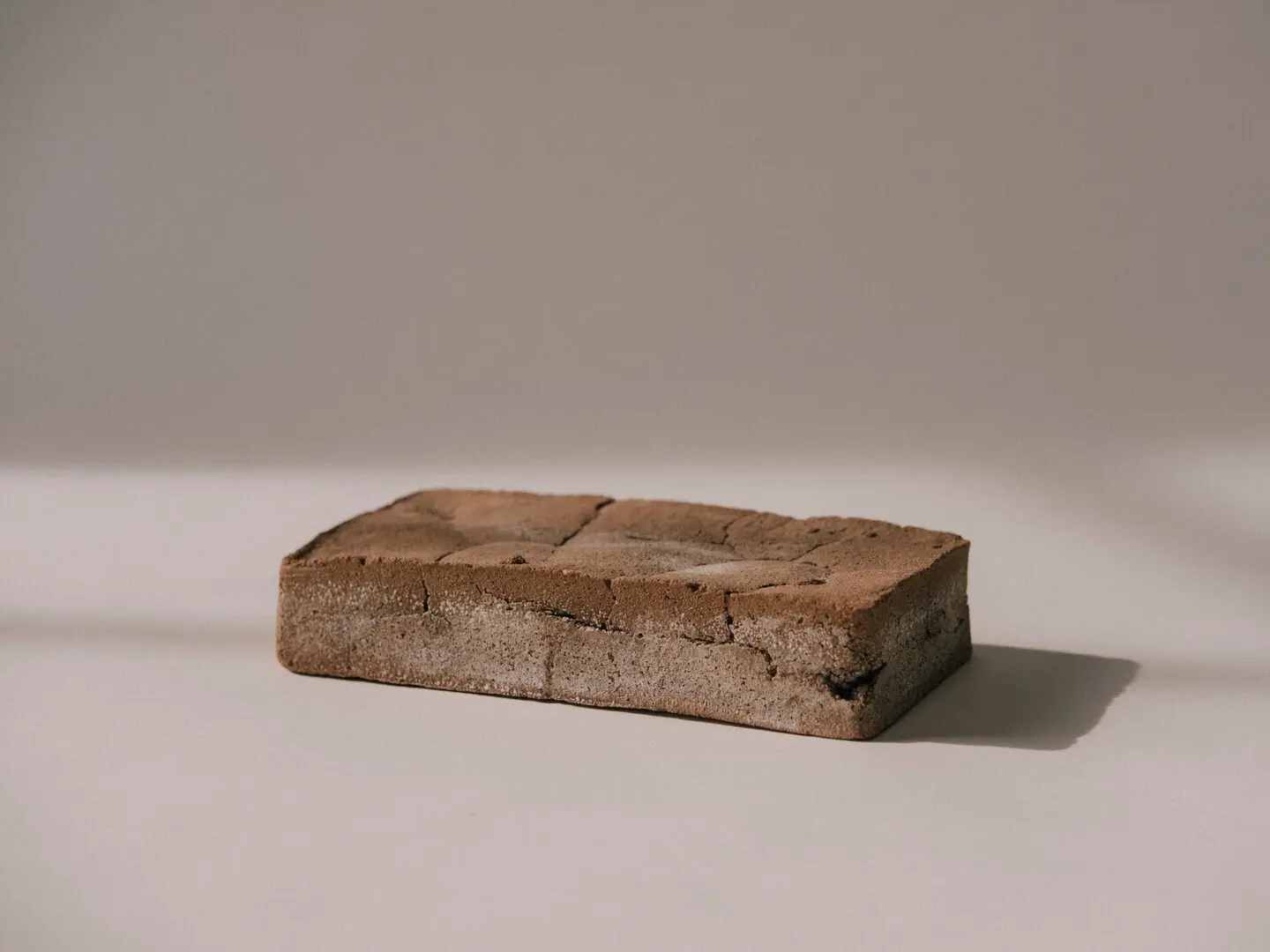 Avocado Seed Brick di Fragmentario
Fragmentario, set up María-Elena Pombo, was assigned one of the three Special Mentions for Avocado Seed Brick, a brick made from avocado seeds and a binder produced from Sargasso algae. The project forms part of the designer's research into the properties and use of avocado seeds in a bid to counteract the lack of raw materials. The project explores the various applications of the material but, most of all, it is an expression of the confronting of places and resources in a continuous and fruitful exchange geared to coming up with new sustainable solutions. 
Revalorising waste materials by creating new furnishing collections, creating new sustainable materials from natural waste and taking a multicultural approach designed to introduce new lifestyles into our daily lives are just some of the themes thrown up by the winning SaloneSatellite Award 2023 projects. The aim is not just to come up with a new furnishing piece or product, but to pass on a message, from the revival of traditions that are being lost to a changing mentality towards what we currently think of as "waste."