Guglielmo Poletti: "I instinctively explore the essence of objects"
Add to bookmarks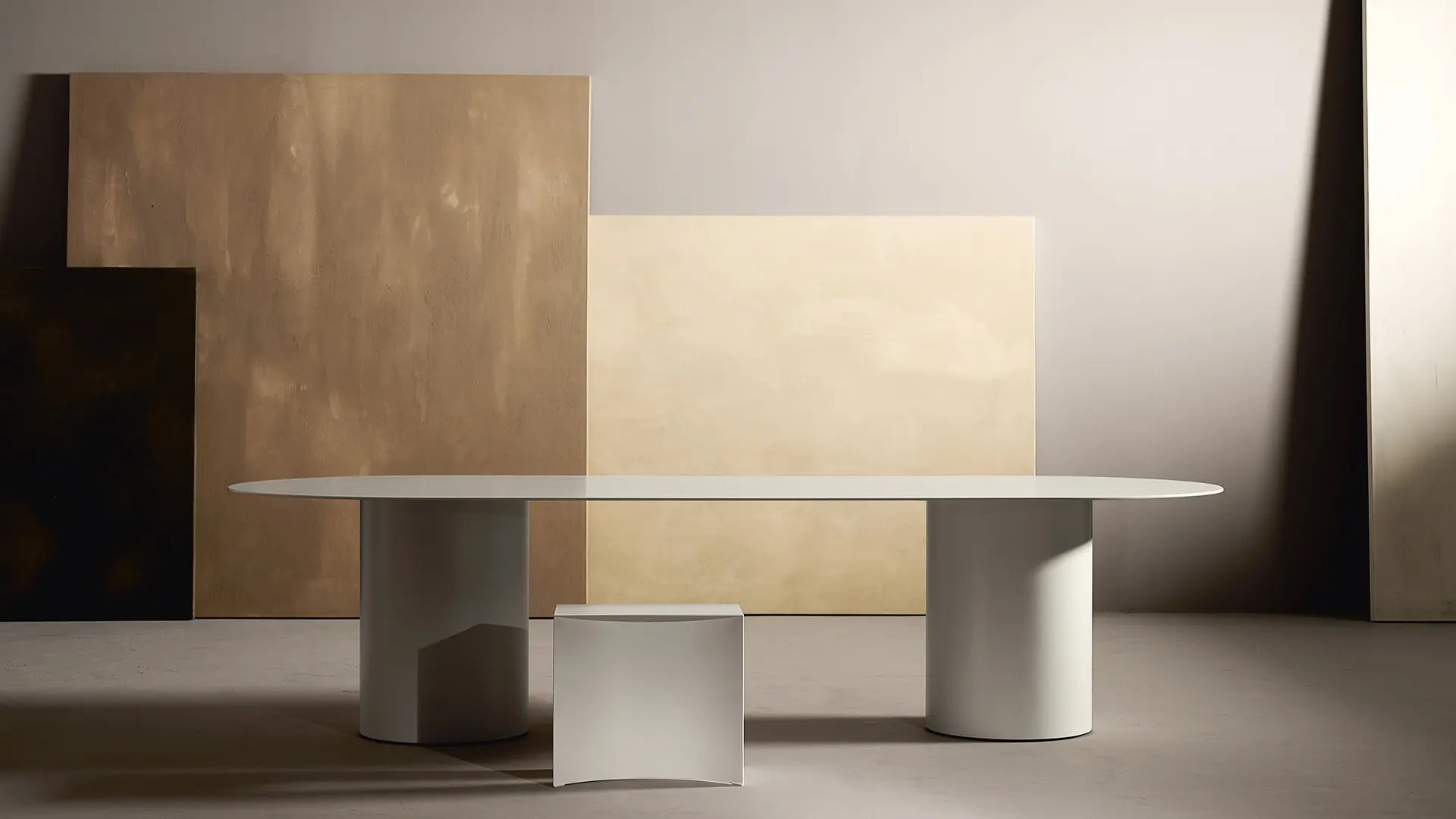 A chat with the Dutch-trained Milanese designer who loves exploring material and its potential. Without losing sight of his quest for formal balance.
Born in 1987, Guglielmo Poletti trained at the Design Academy in Eindhoven, where he honed his design vision. His pieces range from limited editions to industrial series, always attempting to maintain design coherence. The concept of 'thinking by doing' is central to his work, always guided by his intuition while experimenting new ways of approaching design.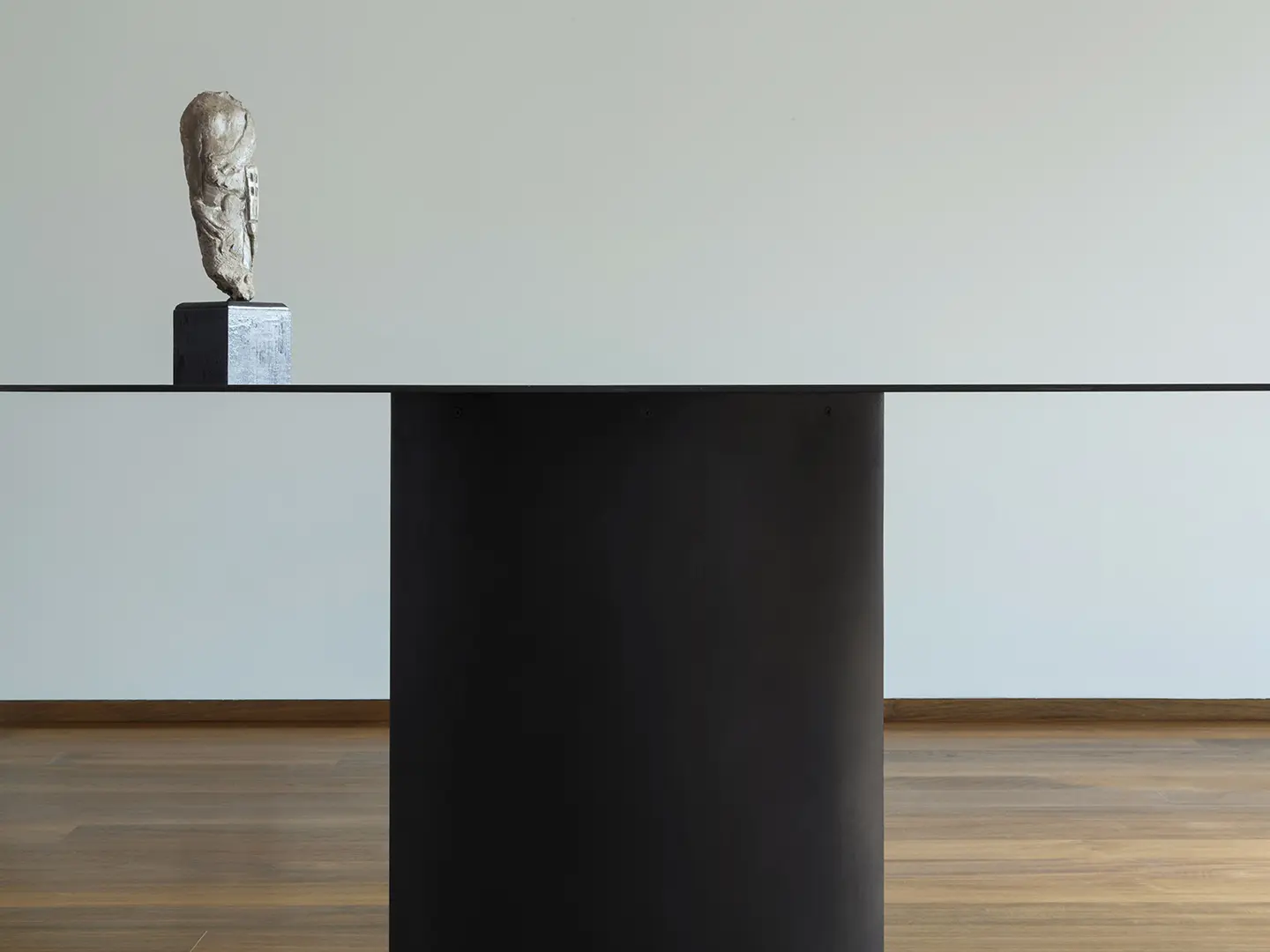 How did your career begin?
It really began while I was attending the Domaine de Boisbouchet workshop in France with Ron Gilard, a key figure in my career. We carried out an exercise in the park designed to create three deep connections between pairs of objects by means of a gesture – the first had to be at a distance of around three metres, the second around ten centimetres and the third in contact with them. It was then that I conceived the first object that chimed with my way of thinking, discharged from its everyday use. It was an exercise that taught me that there was a lot more to creating an object.
After that experience, I decided to embark on a Masters at the Design Academy Eindhoven. Those two years were crucial, because I was able to experiment a lot. It's a unique setting, in which I managed to define the criteria that still guide my work. At the Graduation Show I met Rossana Orlandi, who really believed in me. It's to her that I owe the start of my career. She gave me an opportunity to carry my work forward and to create projects devoid of compromise. That led to the Equilibrium series, which includes a table, lamp and a chair, where I pushed the material to its limits.
What do you mean by limits?
It's an innate interest. Something deep inside, bound up with intuition. It can translate into the principle of subtraction, which we also find in contemporary art, architecture and fashion. I believe that, when made consciously, this choice is never a means to an end. I am instinctively drawn to exploring the essence of an object, connected with the idea of an archetype from which something is subtracted in order to challenge it. Always from a constructive point of view, though. I am very interested in the structural gesture through which an object has a sense of being. This means paring away as much as I can to reveal the heart of the project clearly.
How does your creative process begin?
I never start with a design or a sketch on a piece of paper. I like experimenting as I go along and my hands ensure that something always comes of it, even if there's an underlying constructional rationale. All my projects stem from an unconscious thought, a coincidence. There's a powerful connection between intuition and manual work, which has to combine with analytical thought to generate that symbolic gesture around which everything else is implemented. If I don't manage to obtain an object through this process, I don't really believe that it will turn out to be a good project.
What prompted the move from limited editions to the industrial series for Desalto?
My career path has always been consistent, and Desalto is no exception. Gordon Guillaumier, the company's artistic director, saw my pieces at Rossana Orlandi's and then thought about producing a capsule collection to narrate Desalto's DNA. Initially the industry wasn't involved, so we could explore the limits of the material, backed up by ten years' experience. That meant that I could submit unfettered projects, there was no precise brief. As soon as Gordon saw my pieces, he immediately thought about industrialising them, and that's how the Void collection came into being, but without detracting from my work. Desalto was the best company for me because they allowed me to work there. I have always presented myself with physical models. I work to scale a lot, not in terms of representation but as regards structure, which makes it possible to set up both dialogue and interchange. The other piece I made for Desalto is the MM8 table, which I had created for a private client in Milan. They understood the potential of this object and decided to put it into production, making some structural modifications to respond to specific production requirements. That meant making the top thicker while the aluminium legs were replaced with coated wooden legs. I found it a stimulating opportunity to test the industrial constraints and see how two different worlds could come together.
Are there any designers or architects you look up to?
Maarten Van Severen is one of the designers I respect most. His .03 chair, produced for Vitra, went through a similar process to my own. He spent three years working on the aluminium chair in his workshop in Gand. Then it went into mass production with Vitra. It is possible, that if you work for yourself with determination and passion, the interlocutor will turn up later. This independent approach is very similar to the way I work. Limited editions are fundamental to me. It's a way of challenging myself. I admire the attitude of architects, though. I'm impressed by those who manage not to be bound by constraints while making large-scale architecture. Take Peter Zumthor, the king of attitude without compromise. When there's an underlying vision, it's very moving to see just how much intentionality and care go into the details.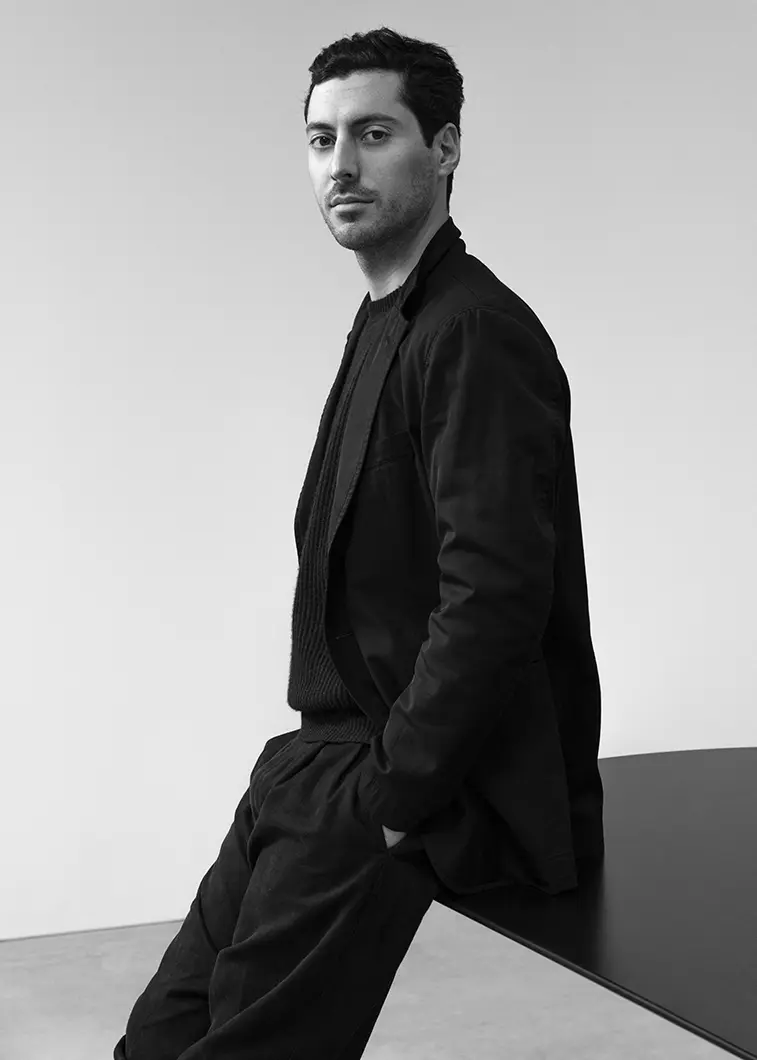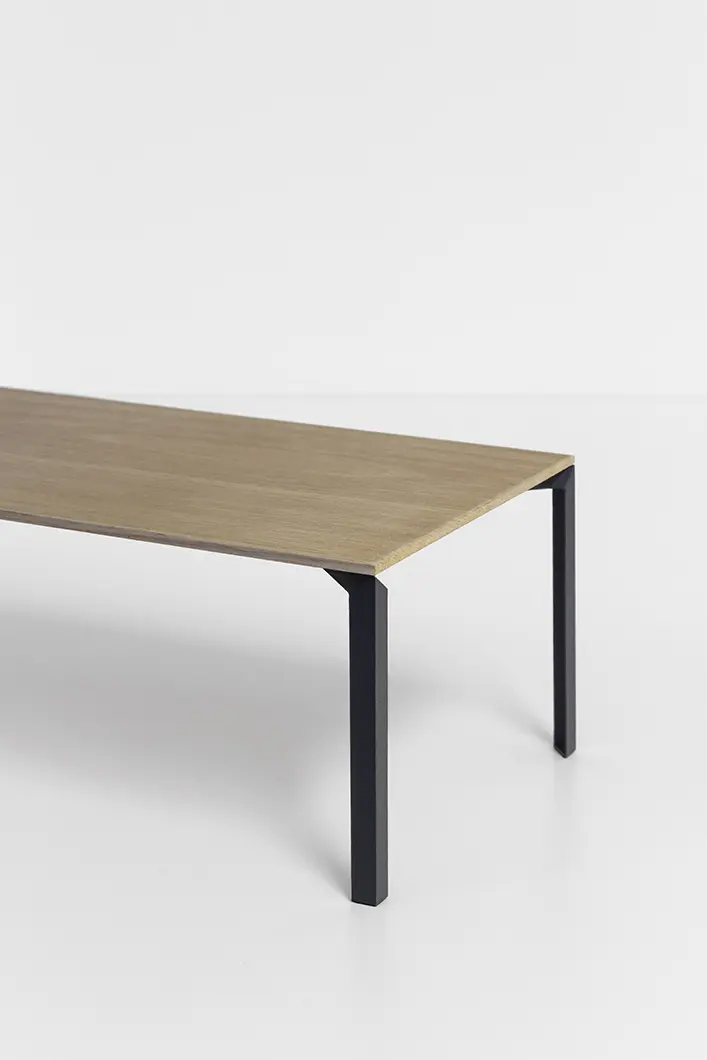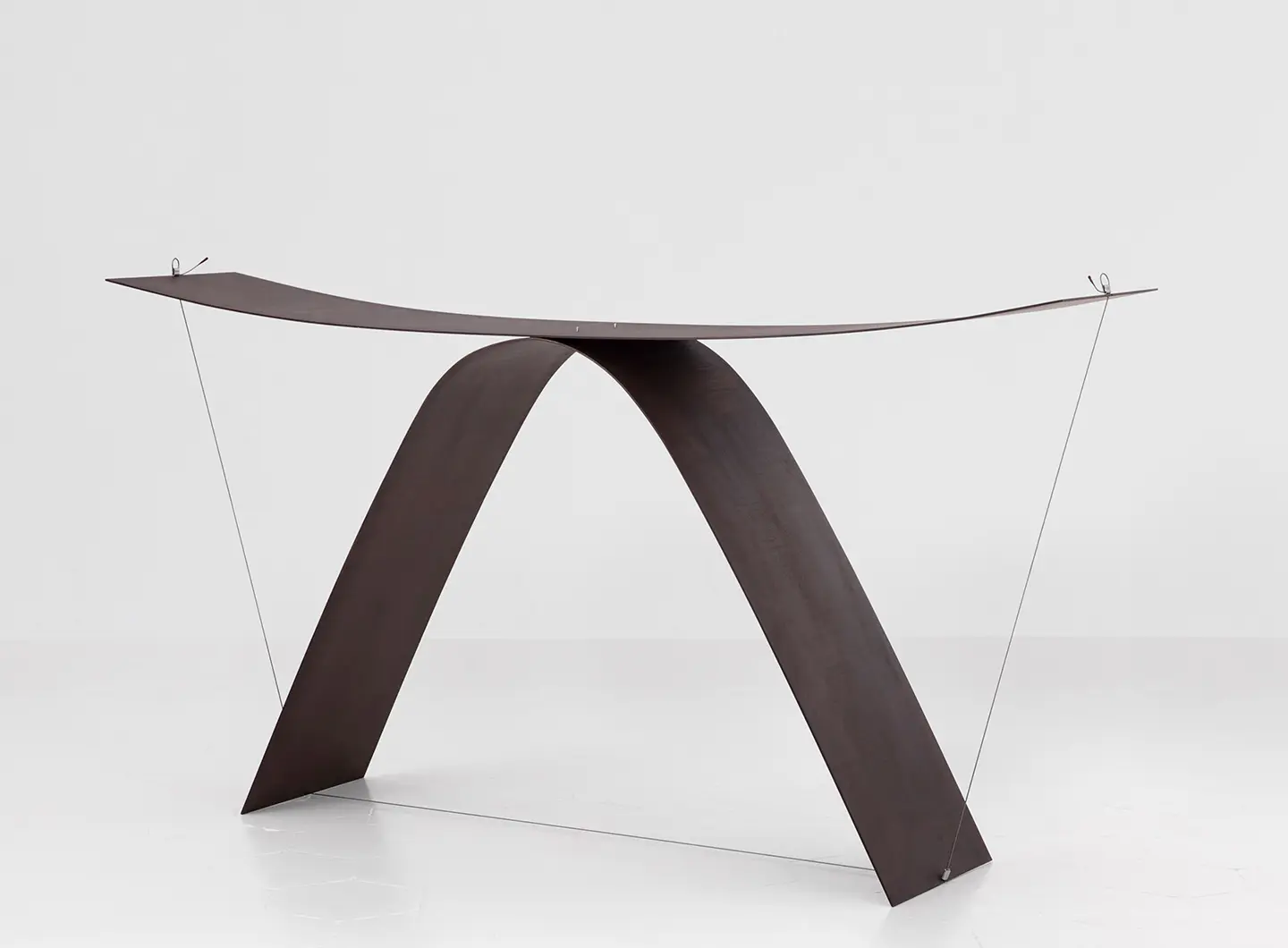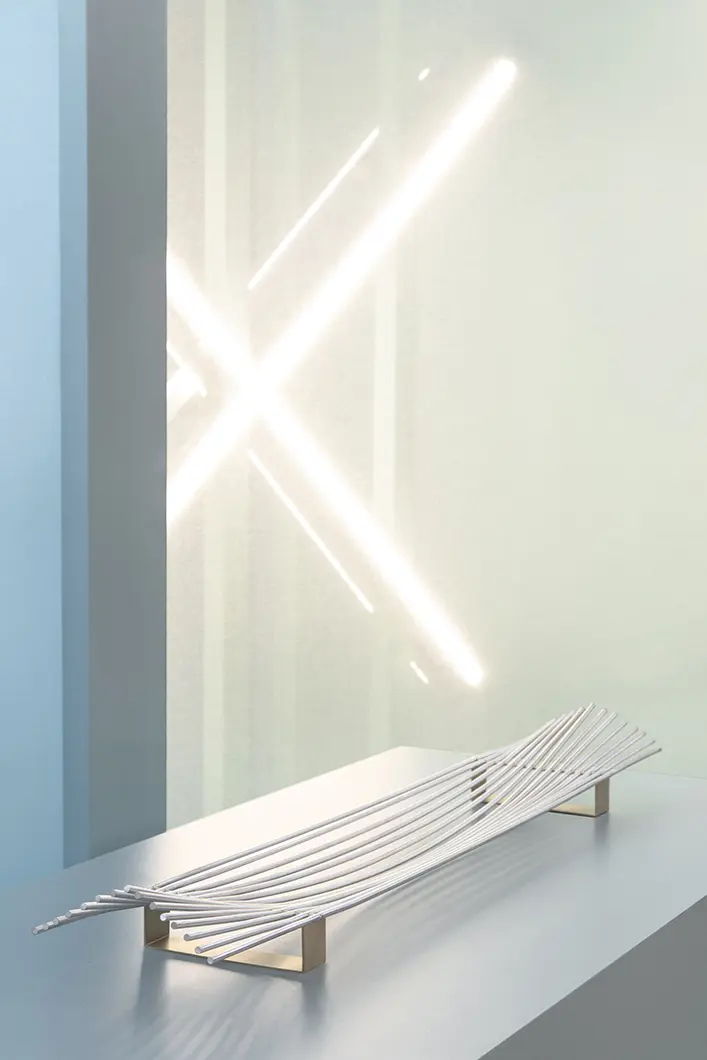 How did you cope with lockdown?
I managed to put the finishing touches to my studio in Via Clitumno, near Via Padova. I bought the space three years ago, and it's in a multi-ethnic and reserved area, which allows me to concentrate on my work. It had to be completely restructured, which took around two years, and I learnt elements of architecture as we went along. It was my first architectural project on a microscale. The idea was to build a box within a box, a sort of platform. Structurally, it looks like a cabin suggestive of micro-architecture and it was also built to be self-supporting. A real challenge that synthesises my vision of the space.
Is there an object you'd like to design?
I'd like to create an open-top box on a hill. The equivalent of Jean Prouvé's 6x6 Demountable House. I'm also greatly interested in chairs. Very archetypal objects in general, but also very architectural, such as tables and consoles. I also think that if you want to leave your mark you have to approach every project in a reverential spirit and with profound respect.