"The French Dispatch" and the concept of diorama
Add to bookmarks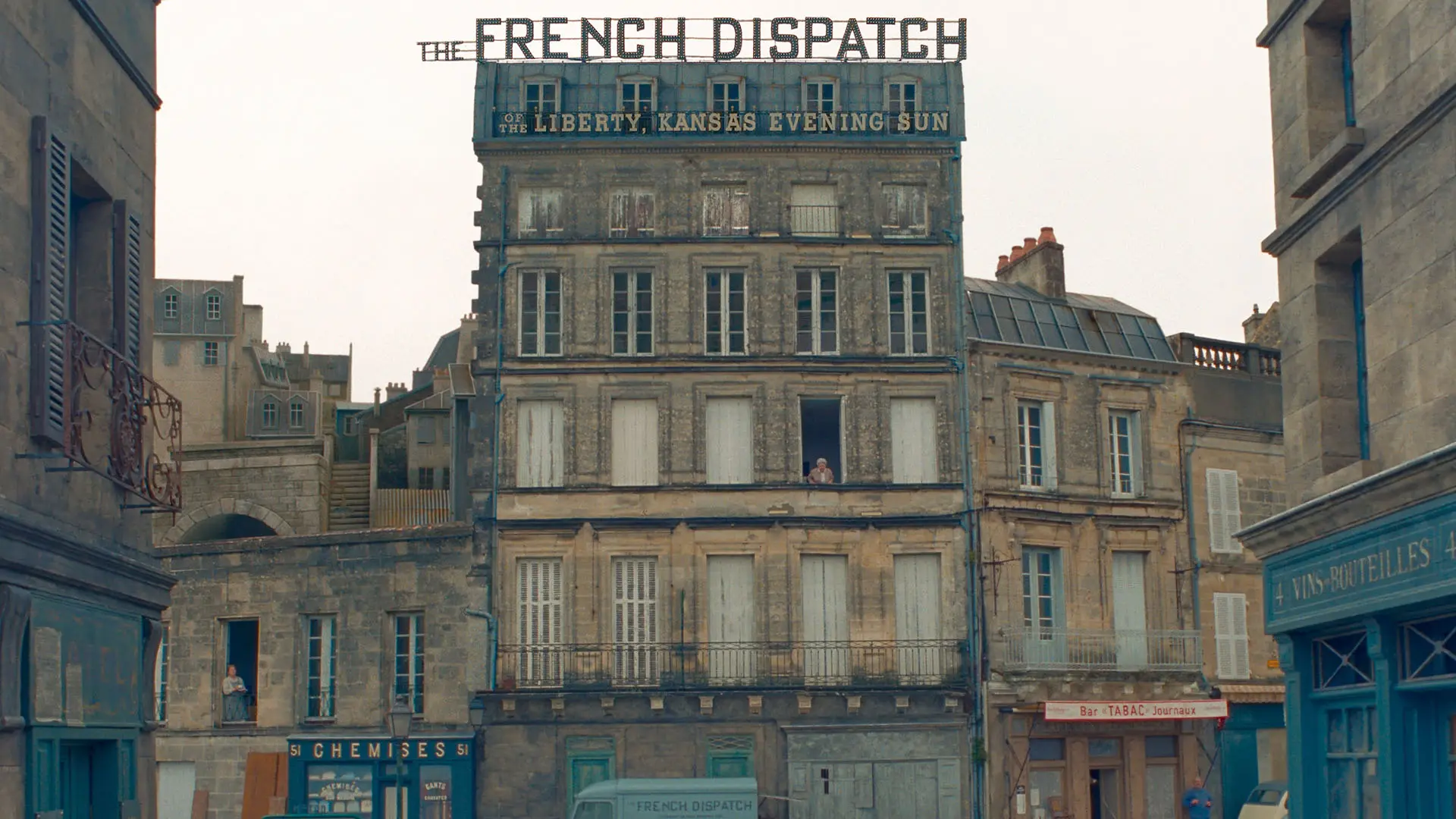 Wes Anderson's tenth feature film is on theatrical release. After Central Europe and Japan, this time he takes us to the imaginary town of Ennui-sur-Blasé in France, home to an imaginary magazine, "The French Dispatch", loosely based on "The New Yorker".
Wes Anderson is a cult filmmaker who has cultivated and expanded a solid fanbase that began with his hugely successful third film, "The Royal Tenenbaums" (2001). Recognizability and familiarity are central to Wes Anderson's success. To go watch one of his films is to be promised no surprises or upsets. With "The Royal Tenenbaums", Andersen established a precise and specific image, assembled out of formal and thematic elements that have continued to recur as variations on a theme, with just one element changing: either the setting – Wes Anderson's cinema is picaresque as it ambles between continents – or technique – "Fantastic Mr. Fox" (probably his best film) and "Isle of Dogs" were made using stop motion and feature animal characters. Everything else stays the same: the same dysfunctional families, central symmetries, suggestive soundtracks, offbeat humour, pastel colours… even the actors themselves, reiterating the way that the family unit always occupies the core of the director's referential universe. Something about his films has, however, changed: Anderson's artistic status has evolved. He is no longer just a film director: his imagination has invaded and colonized fashion shows, commercials, and shoots in half the world, thanks in part to an increasingly close relationship with the Prada fashion house which has allowed him to try his hand at fashion films as well as curating exhibitions (Spitzmaus Mummy in a Coffin and other Treasures, staged at the Prada Foundation). Interestingly, he has responded to critics who describe his cinema as furniture by becoming a decorator, designing the Bar Luce (also at the Prada Foundation) in Milan.
Everything Anderson touches turns to gold; public and critical reactions alike almost always use the adjective "brilliant". Wes Anderson's style is all over everything: it doesn't take much effort, and yet it is so chic that – a rare and almost unique case – this Texan from Houston has become a naturalized European, welcomed in the old continent's most exclusive circles. With Anderson, what we have is a man with tried-and-tested entertainment skills, craftsmanship, commercial qualities to his writing and staging of extremely effective products… and yet there is a problematic aspect to his poetics and praxis that deepens with each film – one that, with "The French Dispatch", may have reached a critical point.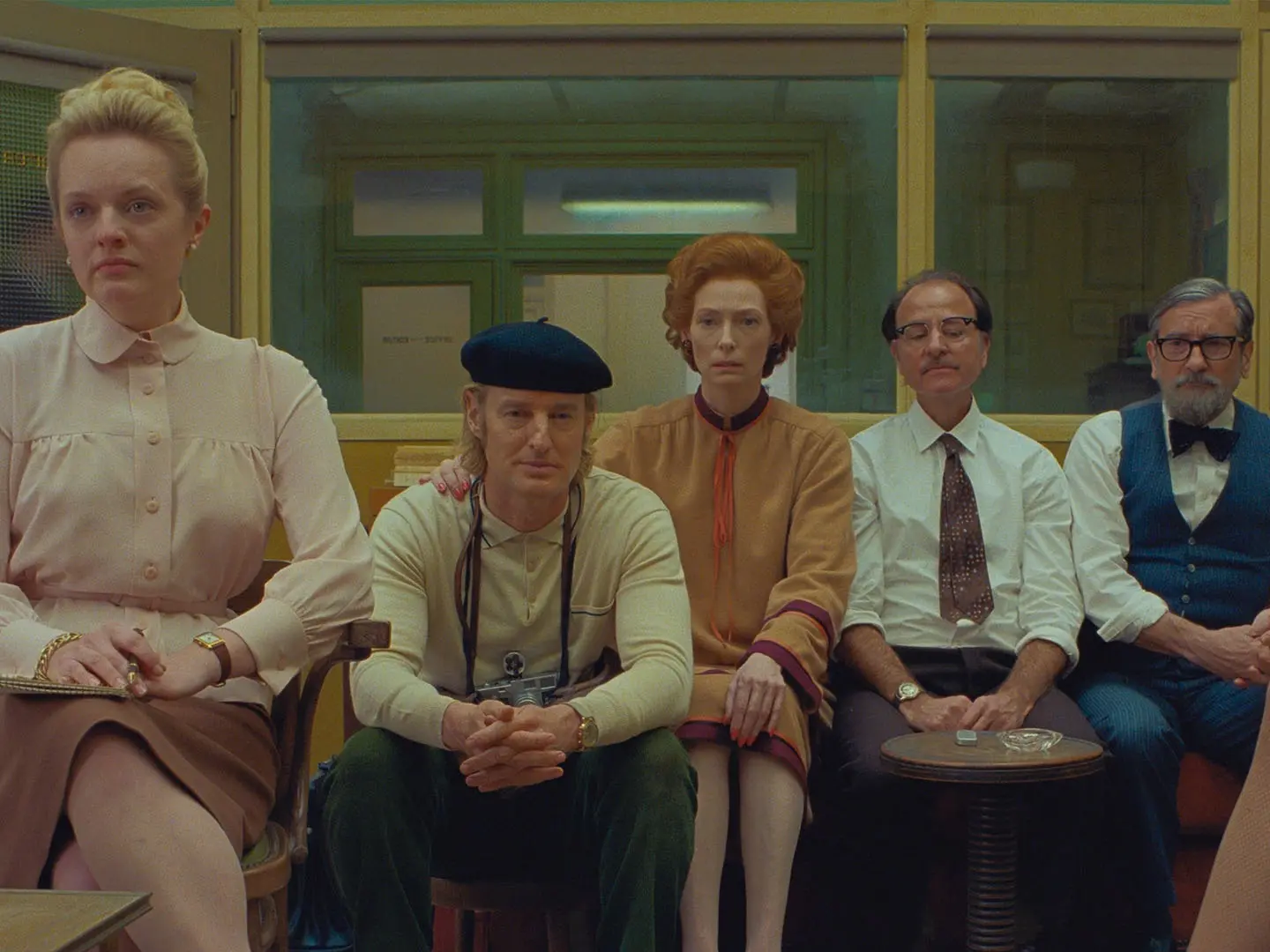 Just as the exhibition at Fondazione Prada was a rather brilliant update of the Wunderkammer concept for the Instagram age, "The French Dispatch" is an evolution of the concept of the diorama; it is no coincidence that in the film, still images often freeze the action diorama-style. Three episodes and a prologue offer up a catalogue of French culture and history, multiple references (Jacques Tati and the 1968 riots, Jean Dubuffet's art brut and nouvelle cuisine) freeze-dried, fetishized and made ready for consumption after all the problematic, radical, and subversive elements that they originally possessed have been stripped out. Everything is reduced to aesthetics, to a visual tour de force with a gimmick in each scene to captivate and comfort viewers, the conflict eliminated or reduced to inter-family dynamics. Politics are banished from Wes Anderson films. Like its predecessors, "The French Dispatch" is a tourist romp through a France recreated in Angoulême that exists solely in its auteur's imagination; given that his cinema is escapist, it could be described as "set design cinema", like tourists merely skimming over the surface before moving on. At a historical time when the concept of "cultural appropriation" is often used (and sometimes abused), if we question the director's modus operandi, we may encounter a strong dose of cynicism in reducing complex cultural and historical trends such as the avant-garde or 1968 into simple gags. There's clearly nothing illegitimate about doing so, and yet one may wonder how much love there would be if some other equally cinephile, citation-happy director like Quentin Tarantino had made a masterpiece like "Once Upon a Time in Hollywood" by rebuilding a lost world, saving it rather than exploiting it. With its appropriation of pre-digested imagery repositioned as formalist diorama, Wes Anderson's cinema ends up feeding the current demand for innocuous art and festering retromania, a deathly proliferation of the past that sequesters the possibility of the future and the unprecedented.
Having stated these problematic issues, it should also be noted that, at a second and more interesting level of reading, the film does not suffer from any form of intellectual dishonesty. The stories' themes reflect their own manias through self-disclosure: tourist-literary rhapsody, collecting (what is this parade of stars, from Tilda Swinton to Thimotée Chalamet, Benicio del Toro, Léa Seydoux, Frances McDormand and Edward Norton, if not another form of collecting?), and pastiche.