Focus on Marcante Testa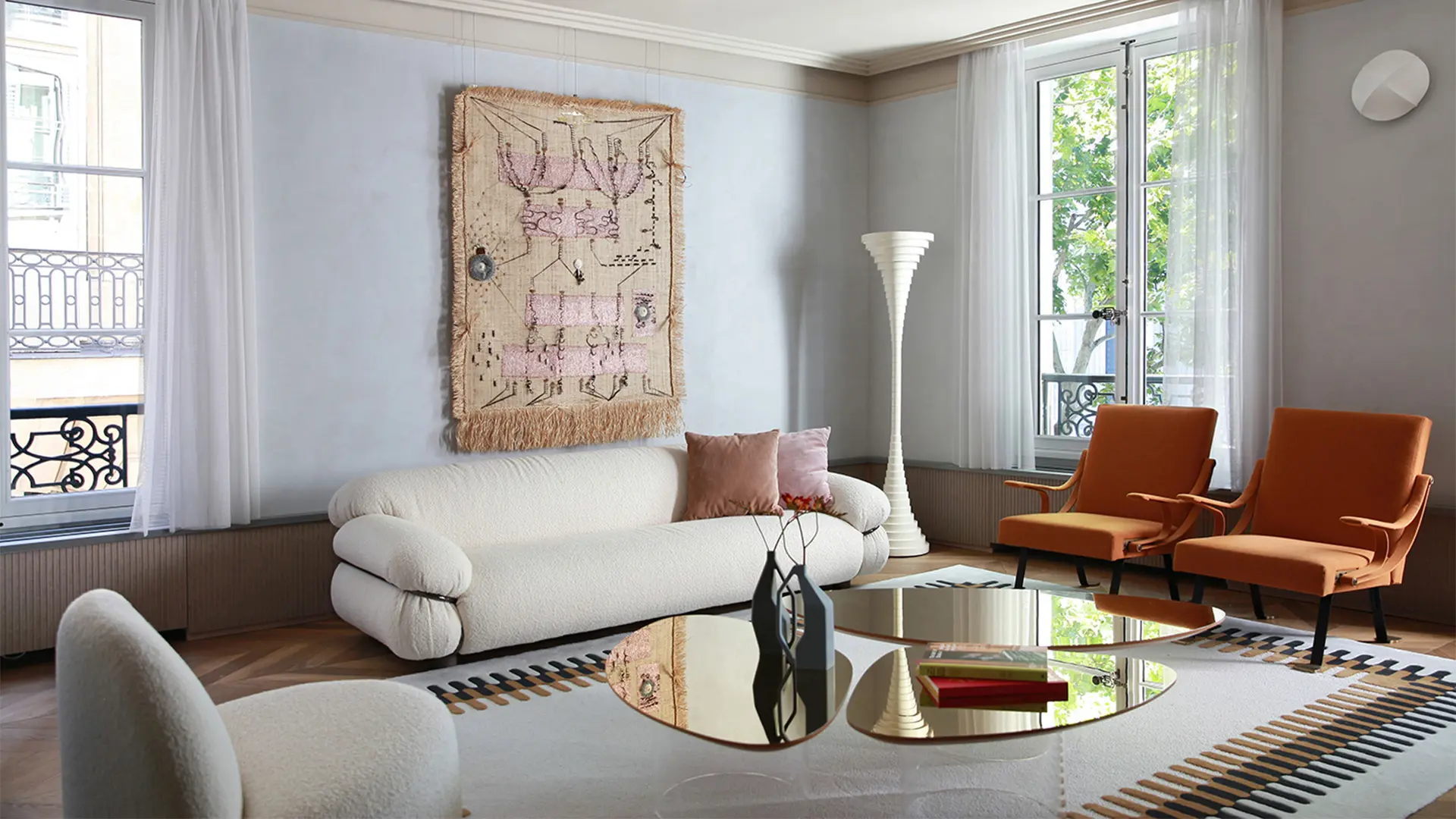 Coloured details, juxtapositions of bold shapes and lines ensure that the interiors designed by the Marcante Testa studio become elegant contemporary living spaces, both serious and amusing, authentic and sophisticated, thanks to standalone elements that come together according to rigorously regulated compositions.
Name: Adelaide Testa and Andrea Marcante
Where do you work? At the Docks Dora in Turin, a complex of warehouses connected with the Turin-Milan railway built in 1912.
Your Instagram account: @marcantetesta
Describe what your studio does: we largely work on interior architecture in almost all its shapes and forms, from domestic spaces to public ones; this has also led to product design projects, such as our collaboration with ex.t – a bathroom brand – and to designing tiles with Ceramica Vogue for which we curated the visual and commercial image.
Where did you study? Adelaide, Industrial Design at SPD (Scuola Politecnica di Design in Milan), while Andrea studied Architecture at the Turin Polytechnic.
What are you working on right now? A range of private apartments, including one in Turin inside a fantastic building designed by Ada Bursi in the 1950s (she graduated in 1938 from the Regia Scuola Superiore di Architettura in Turin, and was one of the first female architects in Italy), and we have designed a space for a well-known Italian beverage brand due to open soon in Venice, which will bring some of its offices and production back to the Cannaregio district.
Your dream project?
Adelaide: a house in the mountains or a pizzeria.
Andrea: a church.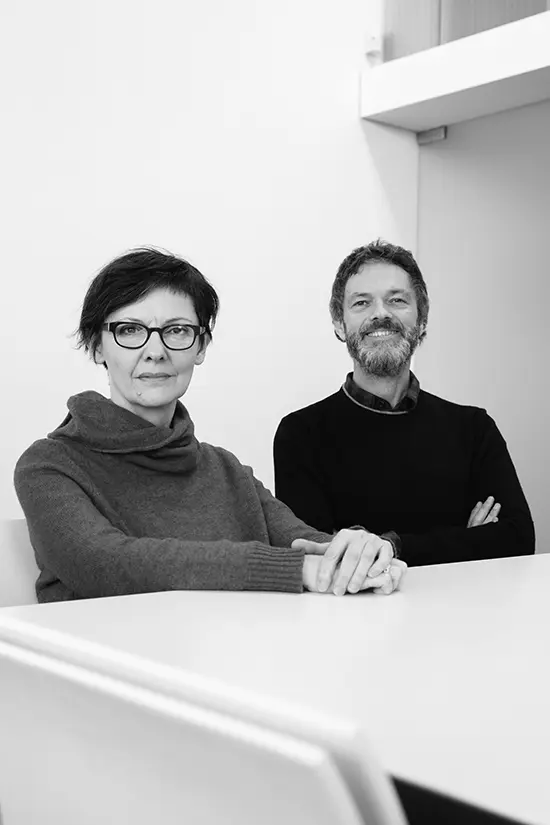 The project that's influenced you the most: All Umberto Riva and Toni Cordero's projects.
A crucial detail in all your projects: Attention to corners, sharp edges.
City centre or far-flung places?
Adelaide: Both, always.
Andrea: City centre.
Something you have at home designed by you?
Adelaide: very little, I'm trying but it's hard.
Andrea: the ceilings.
What do you like to collect on walks?
Adelaide: it depends on the season, I imagine, but I would say edible fruit and vegetables.
Andrea: chestnuts when they're around.
If you could build a secret passage in your house, where would it lead?
Adelaide: to the house I grew up in.
Andrea: into the sea.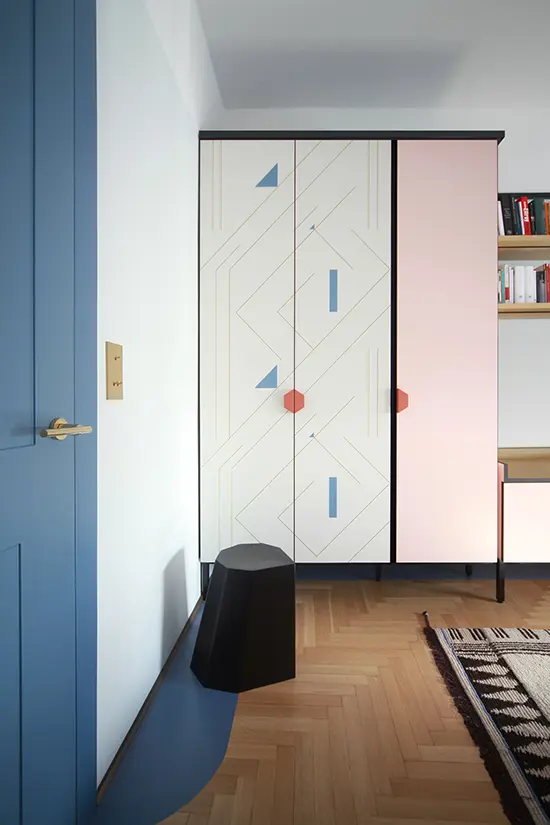 What do you usually do on Sundays?
Adelaide: I try to do relaxing things, switch off from work.
Andrea: family outings.
Your favourite place in Milan: the Triennale.
Massimo Adario wants to ask you what you think of Italian design right now: we think there's too much reliance on re-editing historic pieces, companies don't seem to want to invest in research and innovation, but that's nothing new; young designers are left to self-produce and self-promote and not all of them are broad-shouldered enough to do so.
Would you like to ask the next interviewee a question?
Adelaide: what music do you listen to?
Andrea: where would you like to travel to?