Focus on DWA
DWA Design Studio consists of Alberto and Frederik, who set out designing some of the most immersive installations in Milan – especially in fashion. There then followed offices, commercial spaces and even more experimental projects, as well as obviously, many other installations, all§§ 5 created with great attention to the tiniest details. They tell us about it in a quick-fire interview from their studio in Milan's Nolo district, in one of the most evocative old spaces at the historic Giovanni Cova panettone-making premises.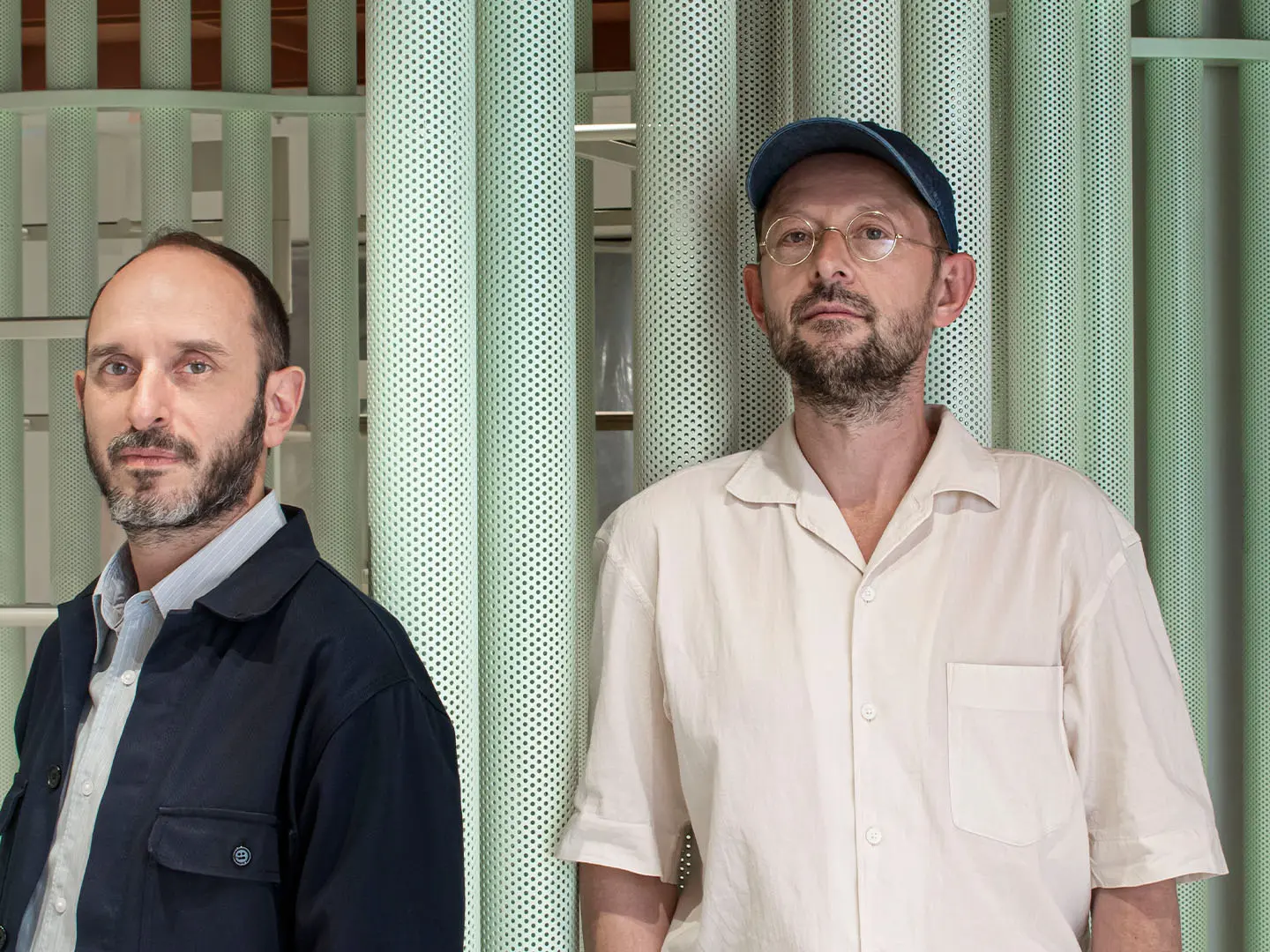 Name: Frederik De Wachter – Alberto Artesani, who make up DWA Design Studio.
Where do you work? In the north of Milan, in a large open space that served as a small chocolate factory last century.
Your Instagram account: @dwa_design_studio.
Describe what your studio does: we work on interior design for commercial spaces (retail, hospitality, offices) and residential ones; installations, for fairs, events and exhibitions, and temporary installations for shop windows. Every so often this work triggers objects that become projects with new identities.
Where did you study?
AA: At the Faculty of Architecture at Milan Polytechnic University.
FDW: At the Faculty of Architecture at the Sint-Lucas Ghent Campus in Belgium, with an Erasmus stage at Milan Polytechnic University.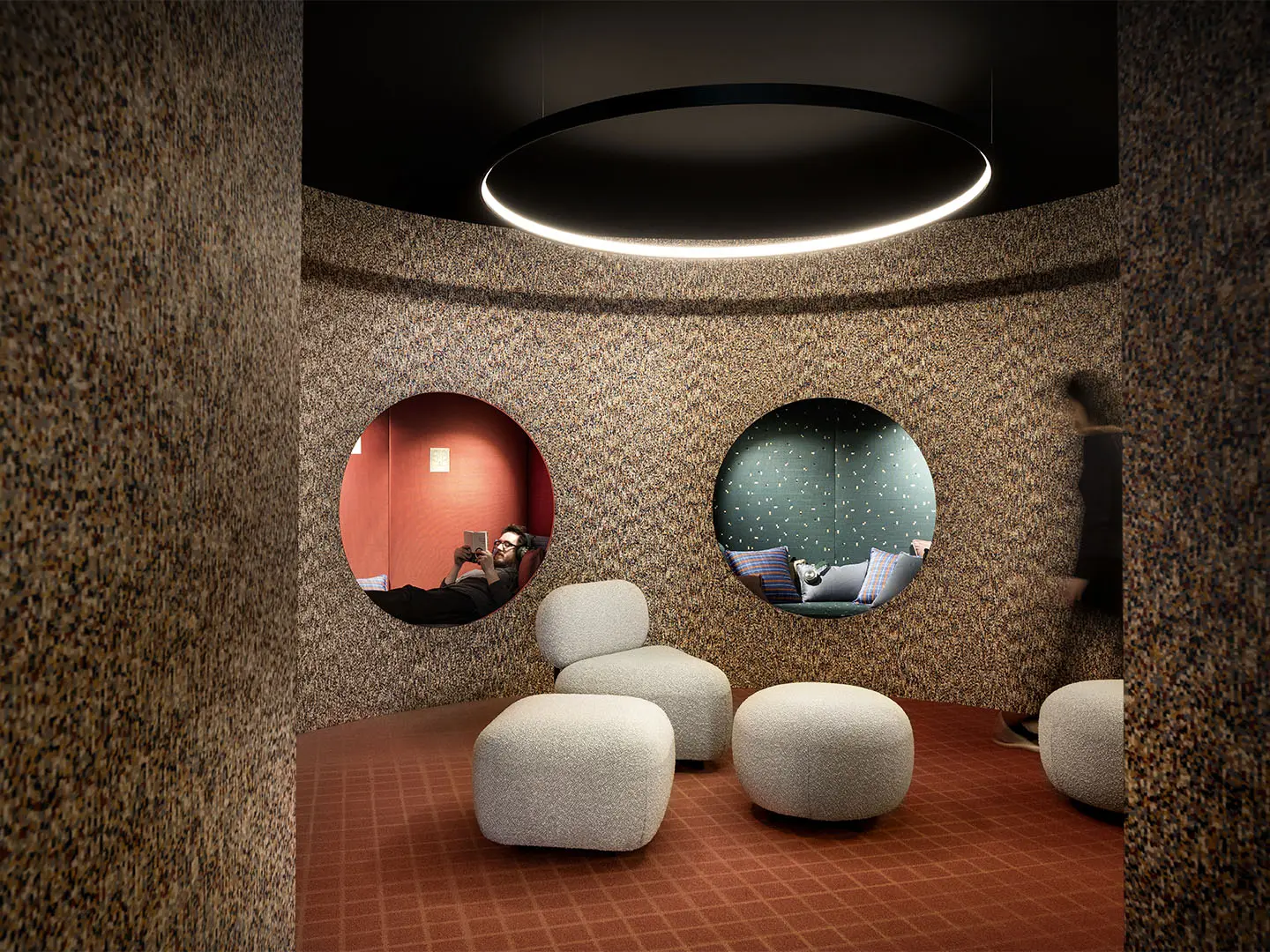 What are you working on right now? The interiors of the Proworking office building in Milan for Wellio/Covivio, the second floor devoted to Men's Fashion at La Rinascente in Piazza Fiume in Rome inside the iconic building designed by Albini and Helg, a private residence on Lake Come and a hotel in Grado. 
Your dream project:
AA: a prefabricated house.
FDW: a museum.
The project that's influenced you most:
AA: Le Corbusier's projects and anonymous design.
FDW: perhaps subconsciously Aldo Rossi's fountain in Segrate. To be admitted to the faculty we had to draw up the plans and a scale model – it helped me get to know Italy.
A crucial element/detail in all your projects:
AA: colour.
FDW: an unexpected material.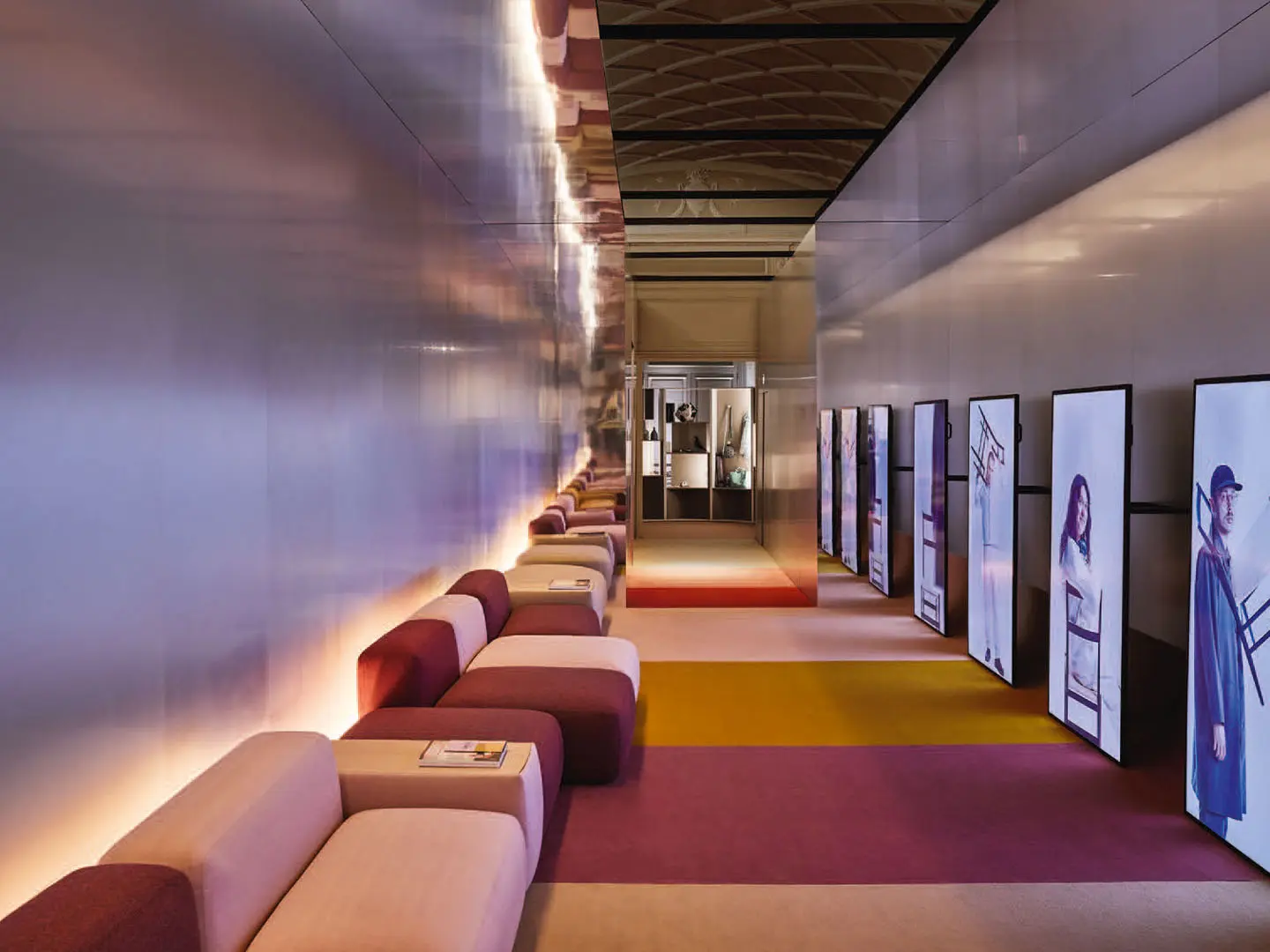 City centre or off the beaten track?
AA: A remote city.
FDW: Living in a city centre, holidaying off the beaten track.
Something in your home designed by you:
AA: a table, a rug, a wardrobe, a vase.
FDW: a ceramic vase I made during a course held by our friends in Rio Grande.
What presents do you like to give? Flowers.
If you could build a secret passage in your home, where would it lead?
AA: onto a beach in Greece.
FDW: onto a boat.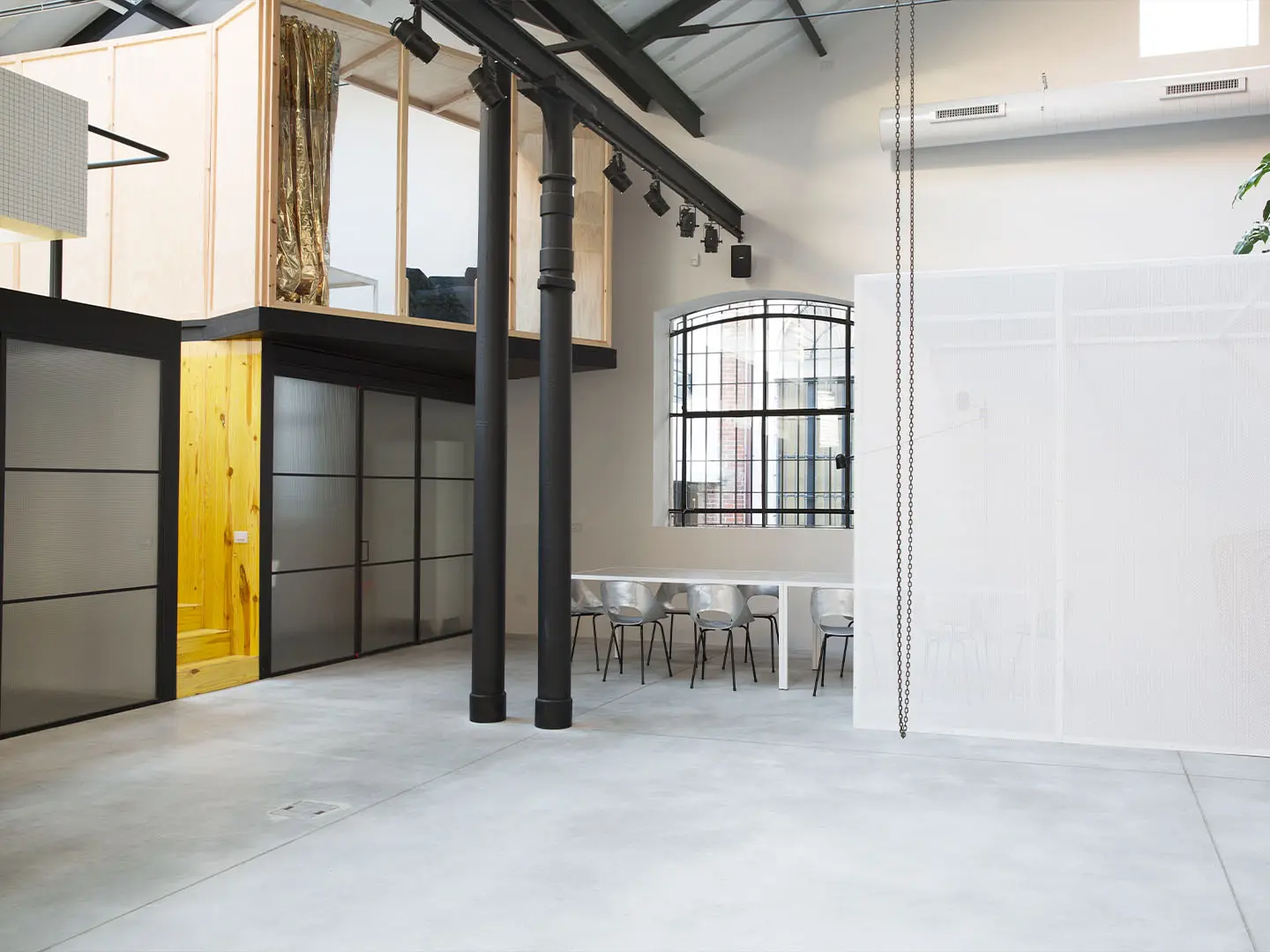 What do you usually do on Sundays?
AA: I let myself be transported by time and people.
FDW: A boat trip or a mountain hike. When it's raining, at home with the cats.
Your favourite place in Milan?
AA: sitting at a table in a bar people-watching.
FDW: the roof of the cathedral.
Emmanuelle Simon asks: what is the favourite part of your job?  Each start of a new project means a deepening of a new theme. You always learn something new!
Would you like to ask the next interviewee a question?  Designer or anonymous designer?