Finemateria and Campeggi Design: a multifunctional vision
Add to bookmarks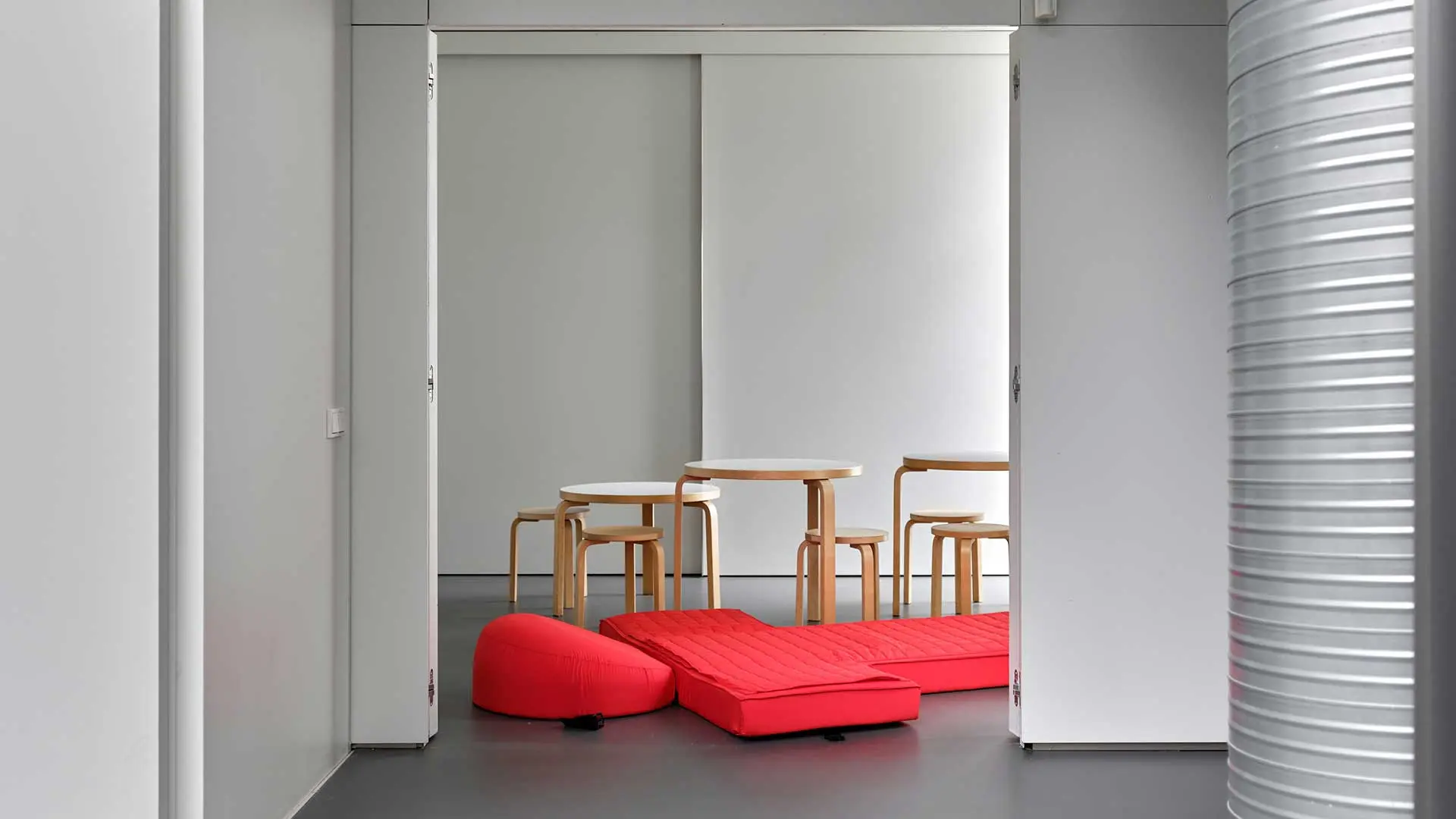 A young design studio meets the know-how of the reference company for transformable furniture. And the outcome is Ipno, an armchair that comes to life by becoming an (almost) wearable mattress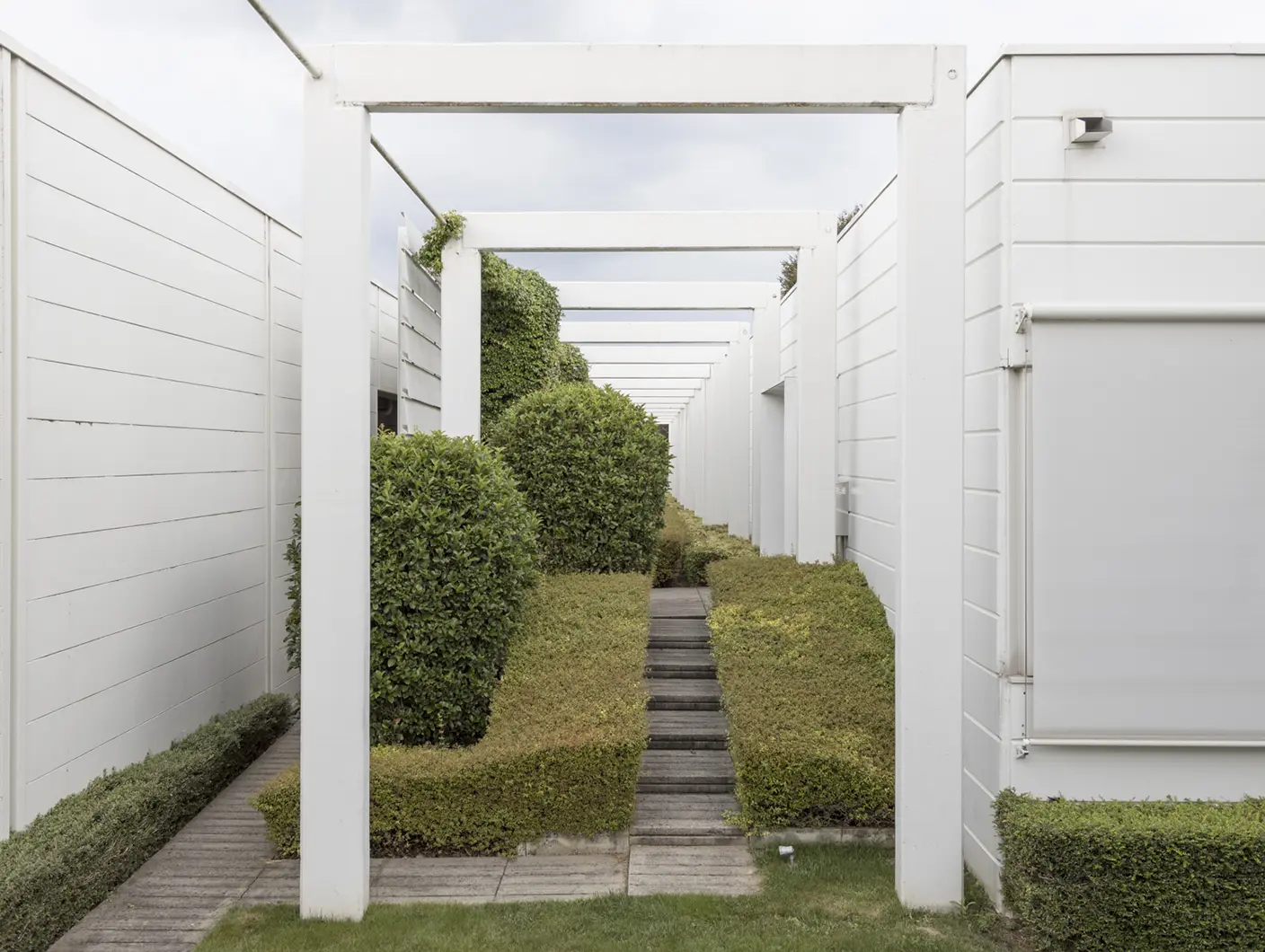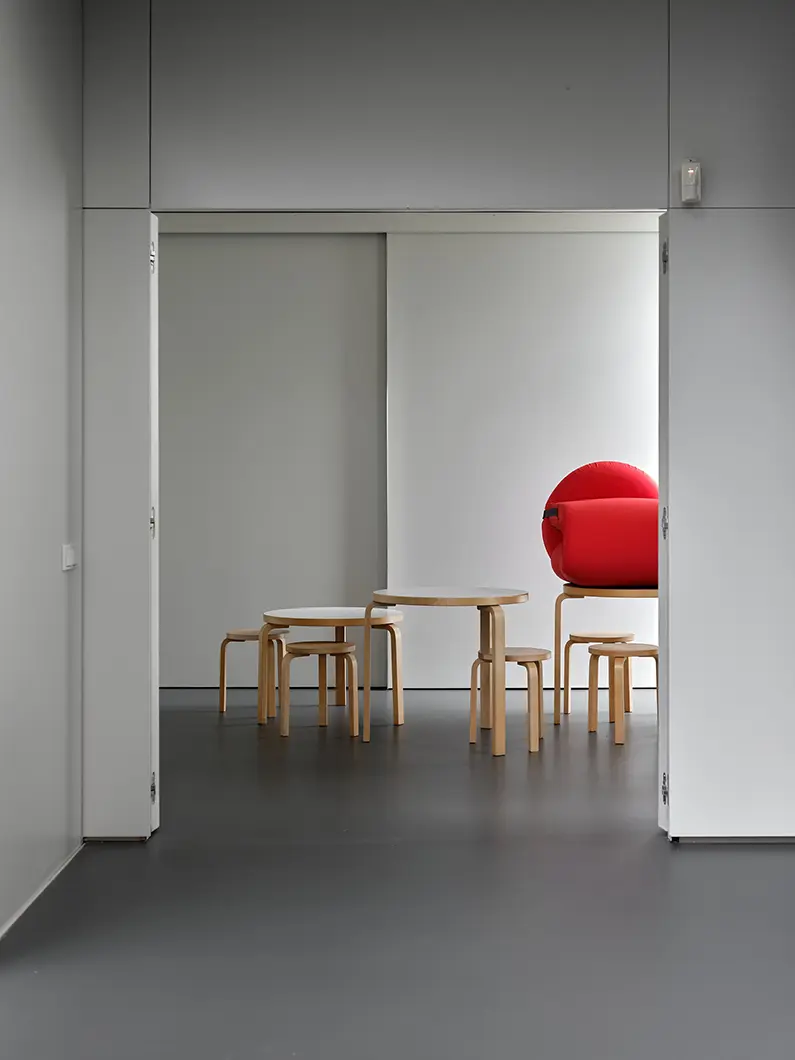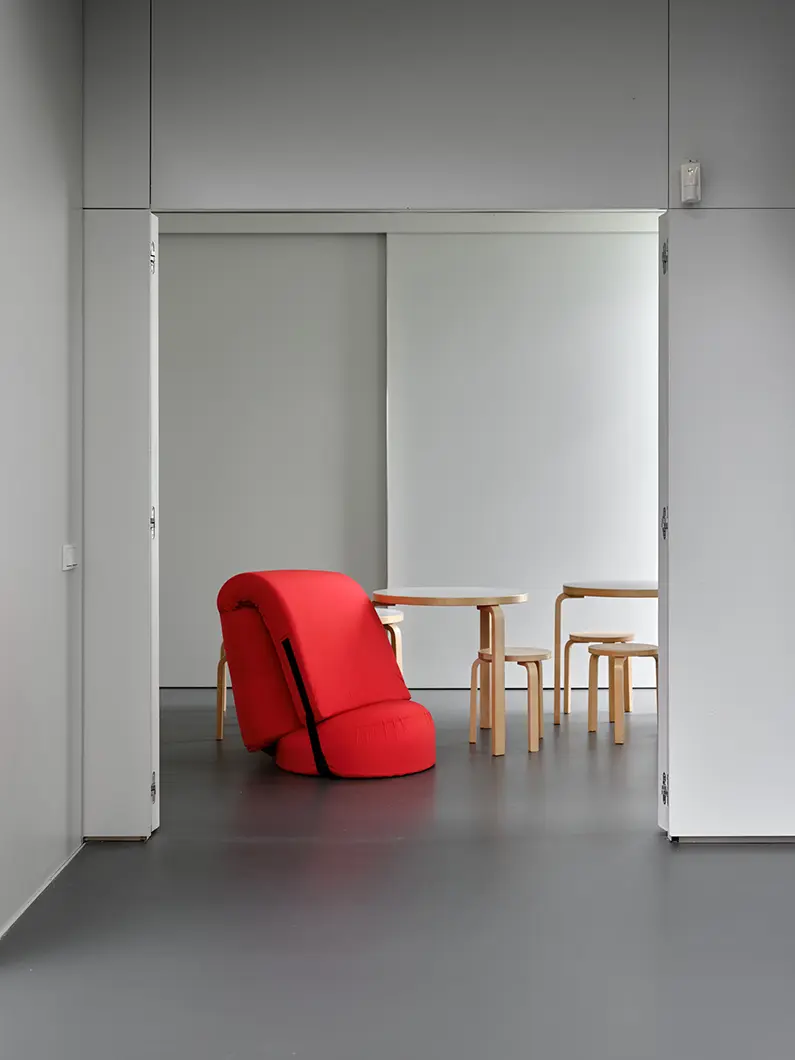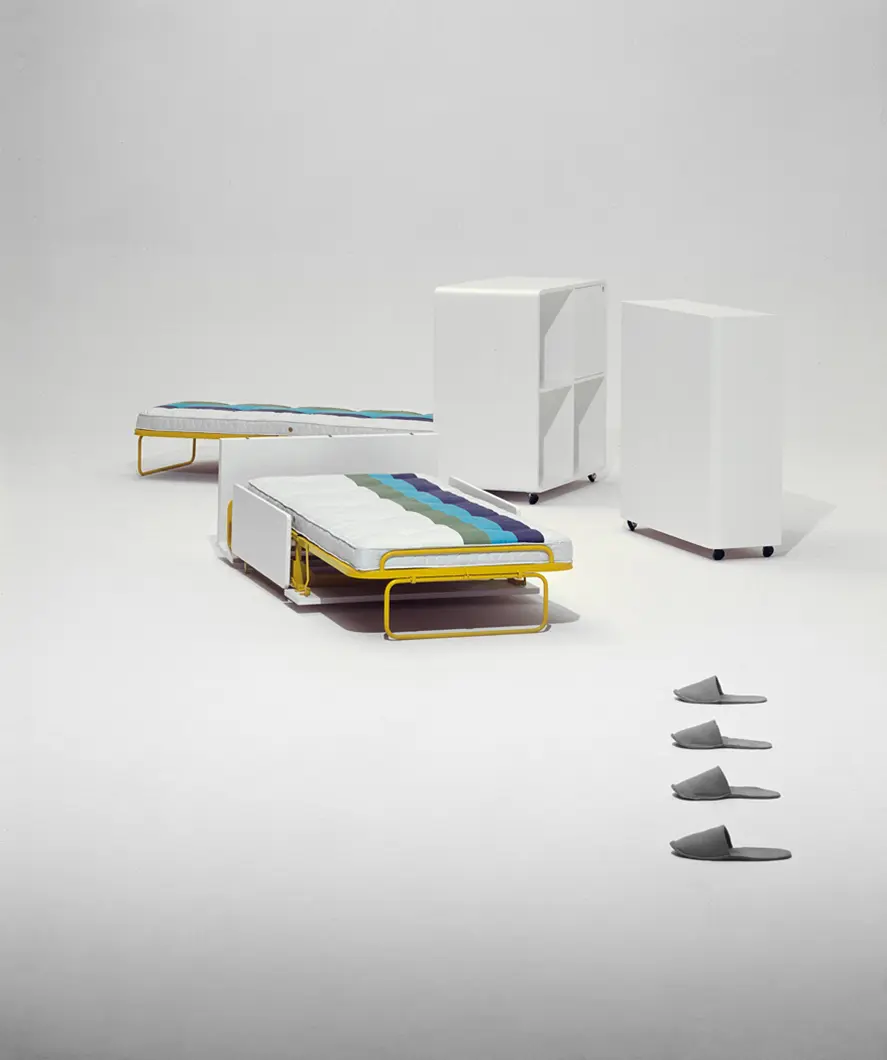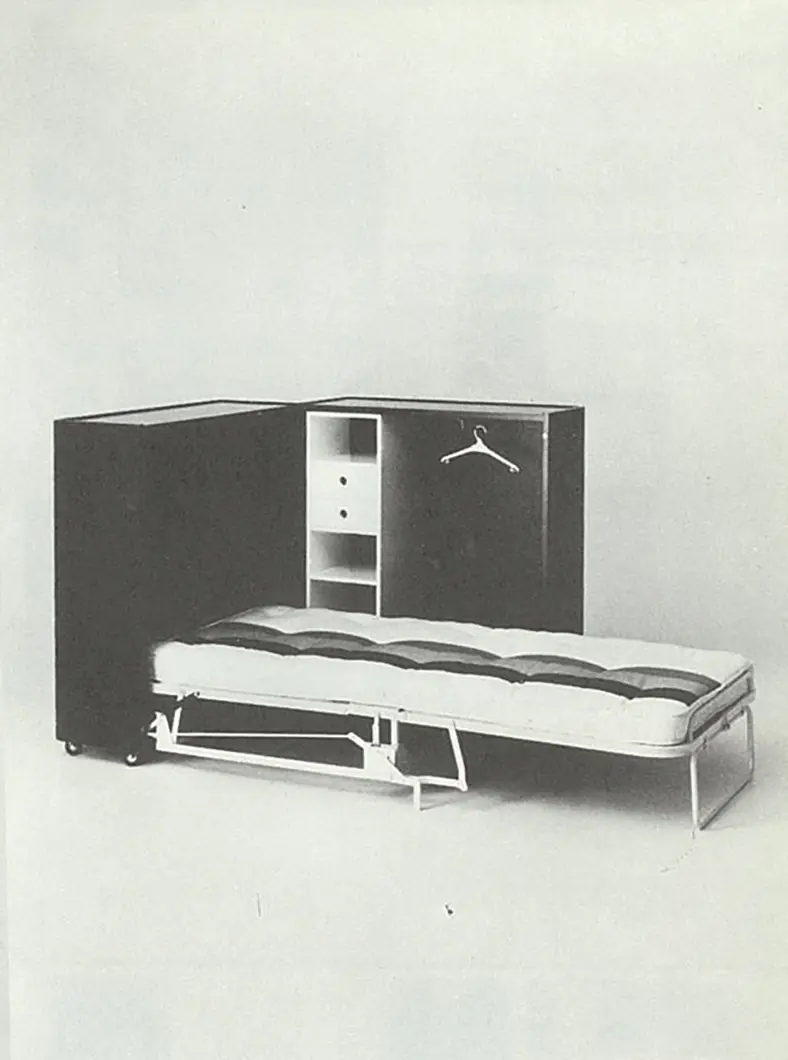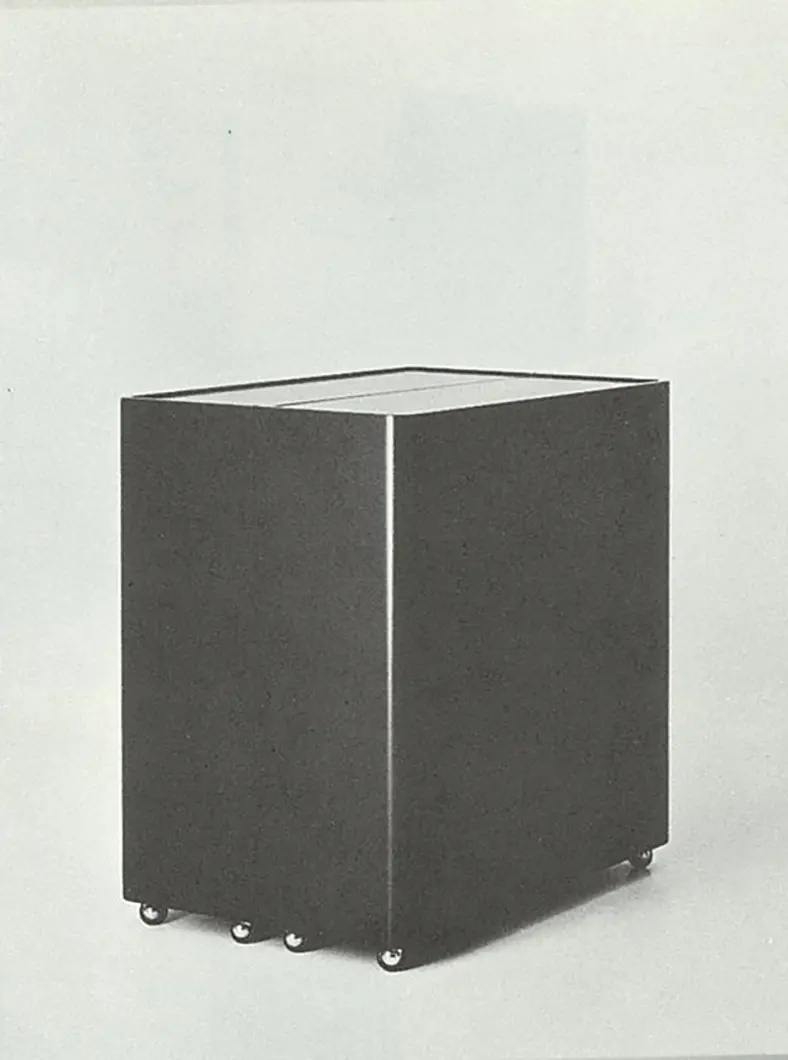 Scouting continues among the new collaborations identified at the edition of the Salone del Mobile.Milano 2023. Telling stories that leave a message, visualizing processes, cultures and materials. This is the approach of Finemateria, founded by Gianluca Sigismondi and Stefano Bassan in Milan in  2020. Their interest in the human body, with its different actions and interactions, and their consequent reasoning on how a simple gesture is capable of changing the shape of an object, led them to approach the outstanding company in the field of of transformables, Brianza-based Campeggi Design. The encounter gave rise to Ipno, an armchair-mattress that takes its name from Hypnos, the god of sleep and son of the night,  made from a single material component in polyurethane foam covered in 100% recycled ripstop fabric, accessorized with a custom-made quilt. A decidedly contemporary product, with a strong graphic sign and a playful character, and perfectly functional. It is easily dismantled, washable and antibacterial. The perfect microcosm for total relaxation.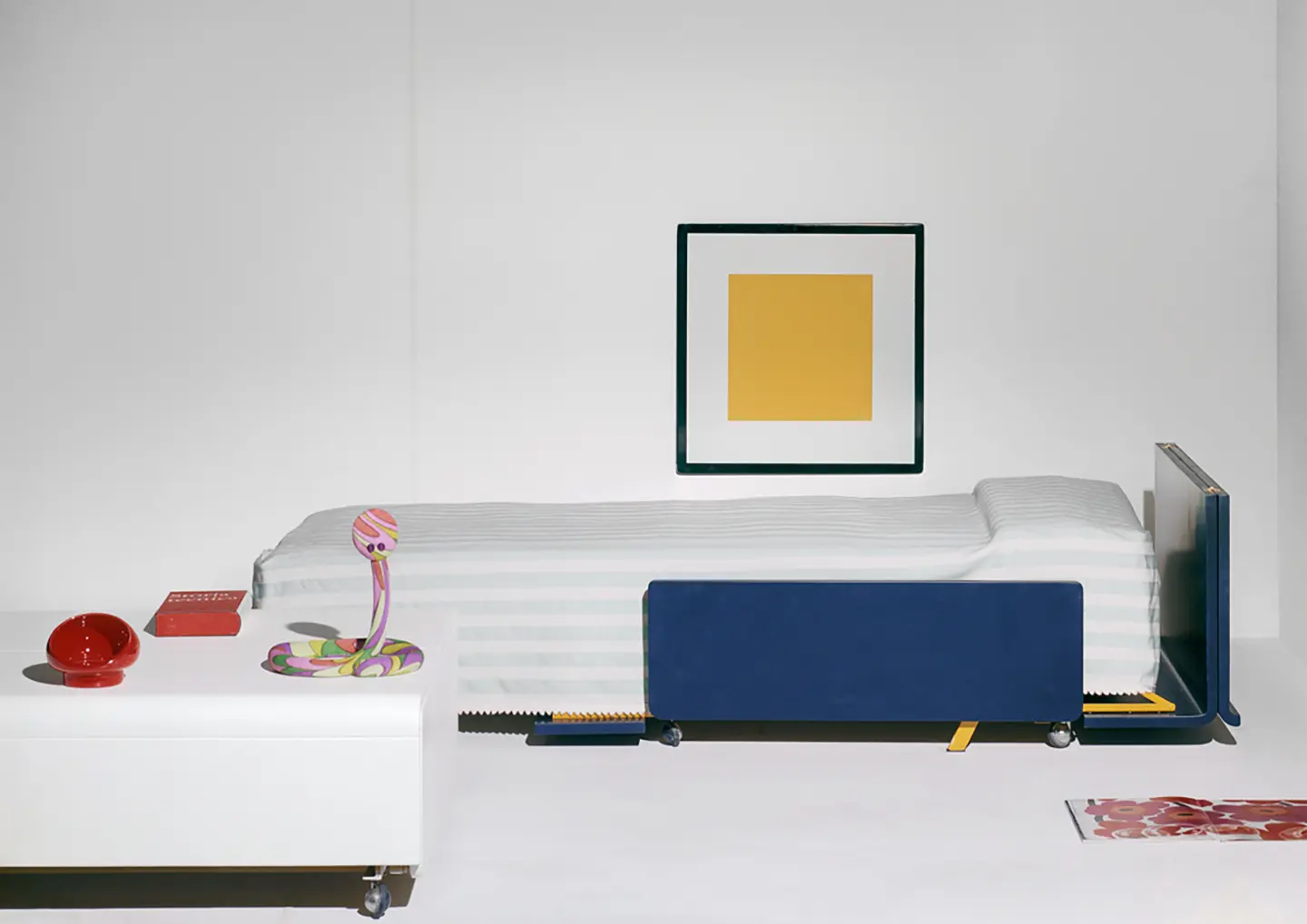 The theme of sleep and dreaming seems to come naturally to you. In 2023 alone you've presented two beds, completely different from each other. What was the genesis of Ipno?
Finemateria: It's interesting how research and investigation into a topic becomes disruptive for whole periods, influencing us as well as the individual project. Ipno grew out of our study of a company, Campeggi, with a strong and different identity. In addition to sleep and rest, which have certainly fascinated us recently, the key of performance drove our design choice. 
This project brings out the value of the person and the human body, an integral part of the creative process and the final goal of your projects, from the fittings to the products. Can we talk about wearable design?
Finemateria: The person performs the action, the transformation, the use. For this reason we deliberately enhanced the human bond, including the graphic design. By combining strands of transversal research, the thought of wearing furniture fascinated us. The ability to move with it and enabling the person and the object to become a single thing. This is a first approach to the word wearable. 
The form embodies an idea, not only of a product, but also of research or space. How do you create your forms, especially this one? Archetypes layered in ancestral memory, futuristic projections or functional responses?
Finemateria: Our forms grow out of the limits of a material, which by inverting the phrase means the potential a material offers. Polyurethane foam has been a material of extreme research and reflection for us, and in every project we try to surprise and bring out some of its properties. Ipno epitomizes the body's volume. It has to host, protect and plunge us into a nighttime journey. 
Campeggi has made the transformable vision of products a true legend. What led you to put Ipno into production, apart from its functional bivalence?
Guglielmo Campeggi: We wanted to meet Finemateria after seeing their project Cutted Clouds exhibited at EDIT Napoli in 2021. The idea of using three layers of polyurethane foam with different densities and degrees of support to guarantee structure, performance and comfort struck us as an interesting insight, a new idea of transformability that also enables us to rethink the transport of the product in a more sustainable key. So there was a very positive exchange between the company and the designers. We asked them to develop an idea that was in keeping with the brand and then, for a few months, once a week, Gianluca and Stefano came to the company to work together on the project. Ipno is the result of this intellectual and practical exchange.  
How did you devise your first transformable piece? From an idea of innovation or out of pure necessity? And from then on, a long history of partnerships with important designers, such as Vico Magistretti, Italo Lupi, Lorenzo Damiani, Matali Crasset...
GC: The first transformable pieces date back to the 50s and were designed by Luigi Campeggi, the company's founder. Furnishings developed in the post-war period that brought about many industrial, social and cultural changes. In 1967 we had the first piece designed by designers from outside the company: Little Table-Bed by Alberto Salvati  and Ambrogio  Tresoldi.  In 1972, together with Wardrobe Bed – also designed by Salvati Tresoldi – they were presented in the exhibition curated by Emilio Ambasz at the MoMA: Italy: The New Domestic Landscape.   
From '68 onwards there has been a long history of designers and collaborations thanks to the research and vision of Claudio Campeggi, accompanied by the practical work (prototyping) of his brother Marco.  
Italo Lupi created a real brand identity for us, collaborating for more than 40 years, and through him we started working with Vico Magistretti and Guido Canali. Magistretti, for instance, focused a lot on the concept of the ready-made, which he rated highly, in the way he identified everyday or technical elements to create an original design. An example of this approach was Ospite (1996): a light and discreet sofa that can fold on itself and become an emergency bed. The idea seems to have grown out of observing a camp bed in a junk dealer's store. 
In addition to Lorenzo Damiani and Matali Crasset, we've worked with Denis Santachiara, Giovanni Levanti, Emanuele Magini and Philippe Malouin, to name only a few... We're continuing this search for freshness through collaborations with new names and new design studios, such as Alessio D'Ellena (Superness), who is in charge of the company's new graphic line, and Finemateria. 
Your vocabulary consists of "comfort, agility, movement, pragmatism, economy, grace, play, unpredictability". Then you transform these ingredients into techno-typological innovation. A concept of living in progress, where one never gets bored. What's the secret?
GC: The secret is to continue to do research, always trying to go one better, without questioning the brand's identity, but helping it evolve. We don't start from the idea of creating iconic products. We always try to design furniture that's comfortable, functional and really useful, yet at the same time suggests new concepts of living, in line with the changes we're experiencing.