Experiments in Living: the future of living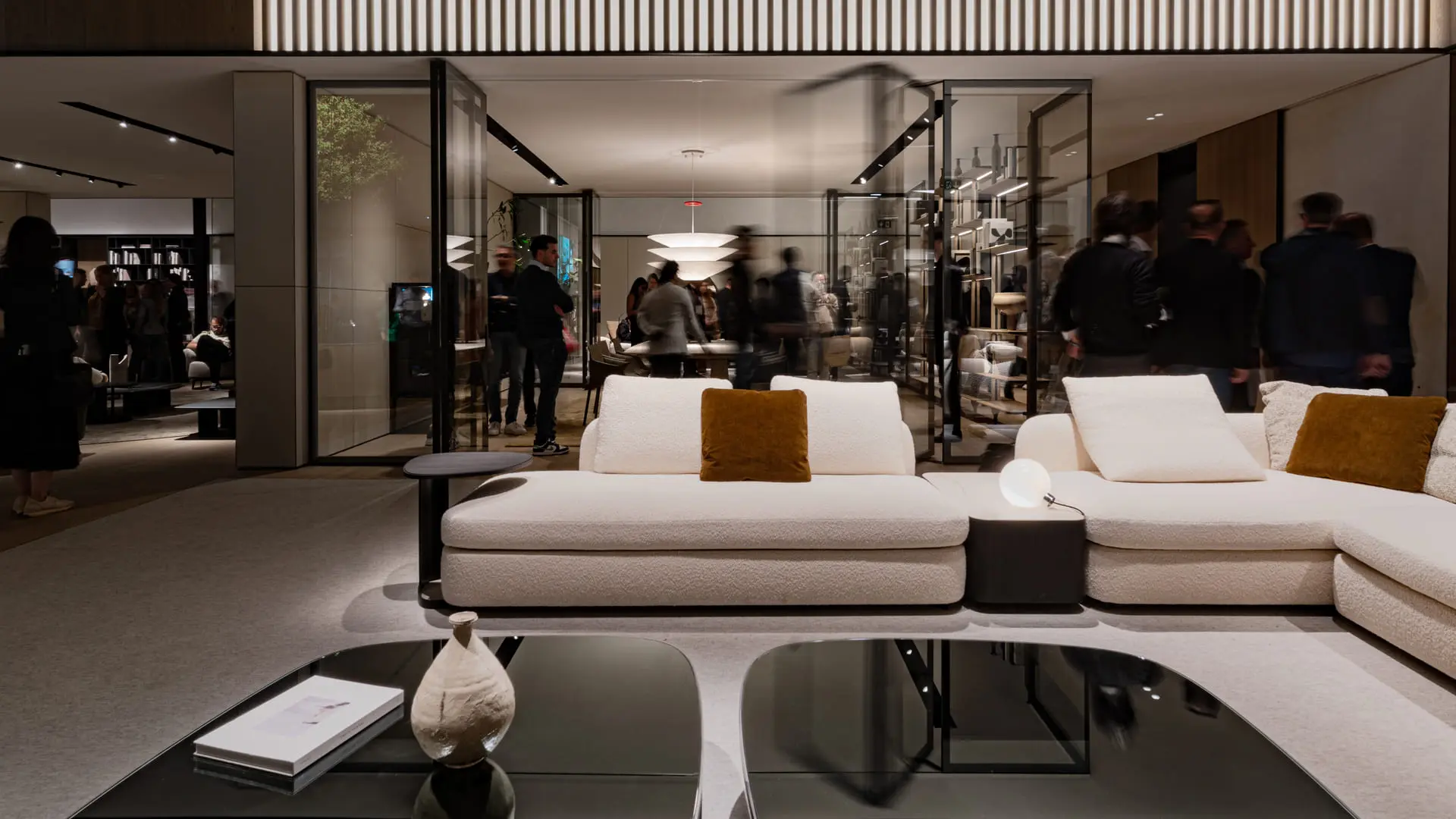 From homo urbanus to snowbirding, the latest Interbrand report sets out to narrate how and where we live, as well as the ways in which the brands can respond to the trends and demands of today and tomorrow 
In its latest report dedicated to the theme of living, whose subtitle is Experiments in Living, Interbrand examined, thanks to the Dwell Arena, how the way we experience spaces is changing. According to the research, the spaces in which we live and work become a set of values, desires and needs, places that represent specific meanings and needs.
Homo Urbanus 
The starting point, obviously, is our homes. Introducing the concept of what he defines Homo Urbanus,  the author of Smart Cities for Dummies Jonathan Reichental reminds us that forecasts are for  68% of the world's population to be living in urban areas by 2050. The concept, as we all well know by now, is to make cities more liveable and sustainable for everyone, as this near future creeps ever closer. Reichental reminds us that, despite the advantages offered by the urban fabric, we human beings are not equipped at a biological level to deal with noise and light pollution or the physical constraints of city living. For example, global warming causes night-time temperatures to climb even faster than during the day, making sleep difficult, especially for those living in heavily light-polluted areas, a factor that increases the likelihood of notching up less than 6 hours' sleep a night by 6%. 
Natural needs
The report also discusses what it describes as "the cities of the future," such as Paris, which aims to be the most sustainable city in Europe by 2030, Smart Forest City in Mexico, which will be covered in more than a million trees and plants to combat CO2 emissions and Biodivercity in Malaysia, a sustainable urban project geared to the co-existence of people and nature. The theme is meaningful design, summed up by Neri Oxman, professor, artist and architect at MIT, who is calling for "a radical realignment between grown and built environments" in order to come up with models in which the unnatural is indistinguishable from the natural. Starting, for example, with urban farming and vertical gardens, a sector in which over 800 million dollars were invested in the first half of 2022 alone: the study reports that by 2030, indoor farming could account for 33 billion dollars. "Adapting to a new environment, as a human species," as Jamiah Hargins, who set up Crop Swap in his own backyard, puts it -  the Los Angeles association aims to combat food insecurity by growing produce in yards and unused spaces. From the need to make the unnatural indistinguishable from the natural, to urban and local agriculture, we return to the home, with Freddie Blackett's idea for Patch Plants, an online shop that aims to bring a plant into every home, profiling consumers in such a way that the domestic plants adapt to the spaces, to those with or without green thumbs, to family demands. Sticking with this theme, according to Interbrand, the response to current needs resides in solutions that will dovetail with the challenges of the future, such as tree-lined avenues that protect pedestrians from the sun and roof coverings that cool the spaces and purify the air.
Fluid living 
The report introduced another concept: changes to the global economy and technological advances, but also changes to family and work structures have triggered an intergenerational need for fluidity around the way we live. Geographically too – whether it's labelled nomadism, cohabitation or snowbirding [people who head off to warmer climates during the winter season] -  phenomena occur that reflect the feeling of entrapment which, according to the Dwell Living Habits Study 2022 (which took in people living in the USA, UK, Brazil, India and China),  affects 10% of those interviewed. This, in turn, translates into fluidity of life in hotels and lengthy sojourns away from main homes, retirement communities in warm locations, micro-homes on the move and dynamic nature regeneration and reforestation volunteer groups. All differing responses but with one thing in common: the urge to find unusual ways of responding to new shared needs. 
The challenges
Going back to the starting point, our homes, the report shows that the overwhelming majority of us would like them to be a place that caters to our emotional needs, but that the reality often fails to come up to expectations. Survivors of a pandemic that triggered the closure of cinemas, theatres and restaurants and the redefinition of the domestic space, 9 out of 10 people want their homes to provide fun and entertainment, but only 5 out of 10  successfully do so. Covid-19 forced us into a multidimensional makeover,  in which a growing number of people started to cook, exercise and work from home. But the other side of the coin is now becoming apparent – having to live in a smaller space that has to serve contemporaneously as a gym, office and laundry. However, now that the pandemic has subsided, the overlapping functions, now devoid of real purpose, become frustrating. Furthermore, the supply chain crisis, along with the war in Ukraine, often makes the energy costs of these multipurpose spaces unsustainable at economic, as well as environmental level. 
"In our Arena Dwell study we have observed a monumental shift in the way people perceive their living spaces and their relationship with them. This transformation has been also carried by many brands that populate the Italian furniture design ecosystem." Lidi Grimaldi, CEO of Interbrand Milano
The conclusion is that the essence of our homes will not change, rather that we can look forward to a careful management and an emotional design of the way we live, as well as being open to new, fluid ways of life. According to the report, there are ten aspects that brands operating within the sector could cater to: creating a healthier environment; helping better organisation of spaces; promoting good quality sleep; optimising spaces to make them appear less constricted; making homes more efficient from an energy point of view; managing living costs; living more sustainably and better connected with nature, and optimising working from home. 
Not to mention, and no less of a challenge, making us feel better the instant we cross our own thresholds.