Davide Oppizzi: "My projects have to give off a vibe"
Add to bookmarks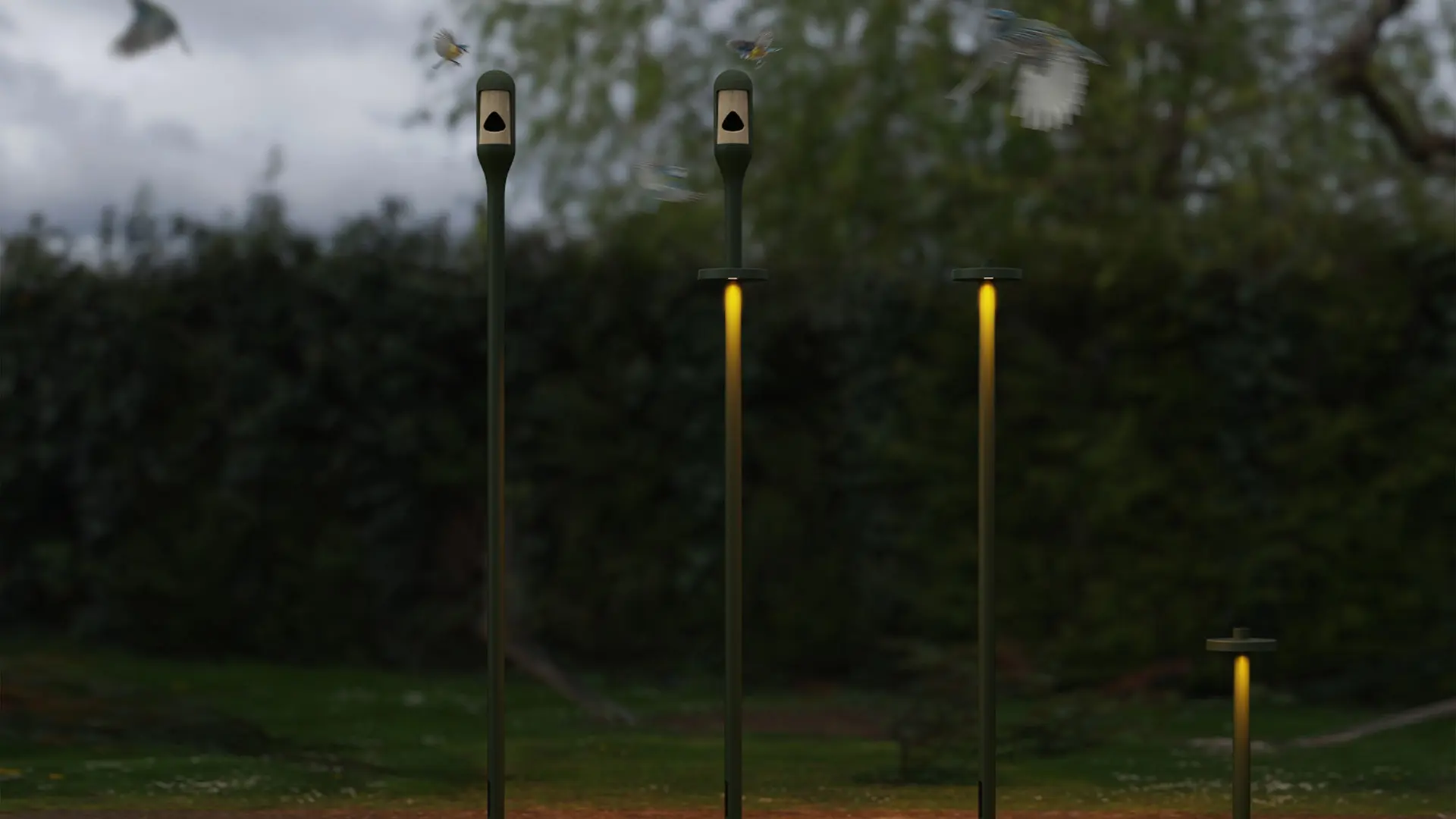 A digital meeting with the Swiss designer. He is interested in the environment and biodiversity and observing nature to understand its needs and behaviours
Davide Oppizzi joins us from the outskirts of Geneva, where he set up the agency DCUBE Design Espaces Lumière SA, specialised in creating and developing high quality projects in the fields of lighting, greentech and architecture. He has created a magic universe in his studio, where he is engaged in constant research into light and nature. This is where, immersed in nature, the latest work for Artemide and Fiam presented at the last Design Week in Milan in September.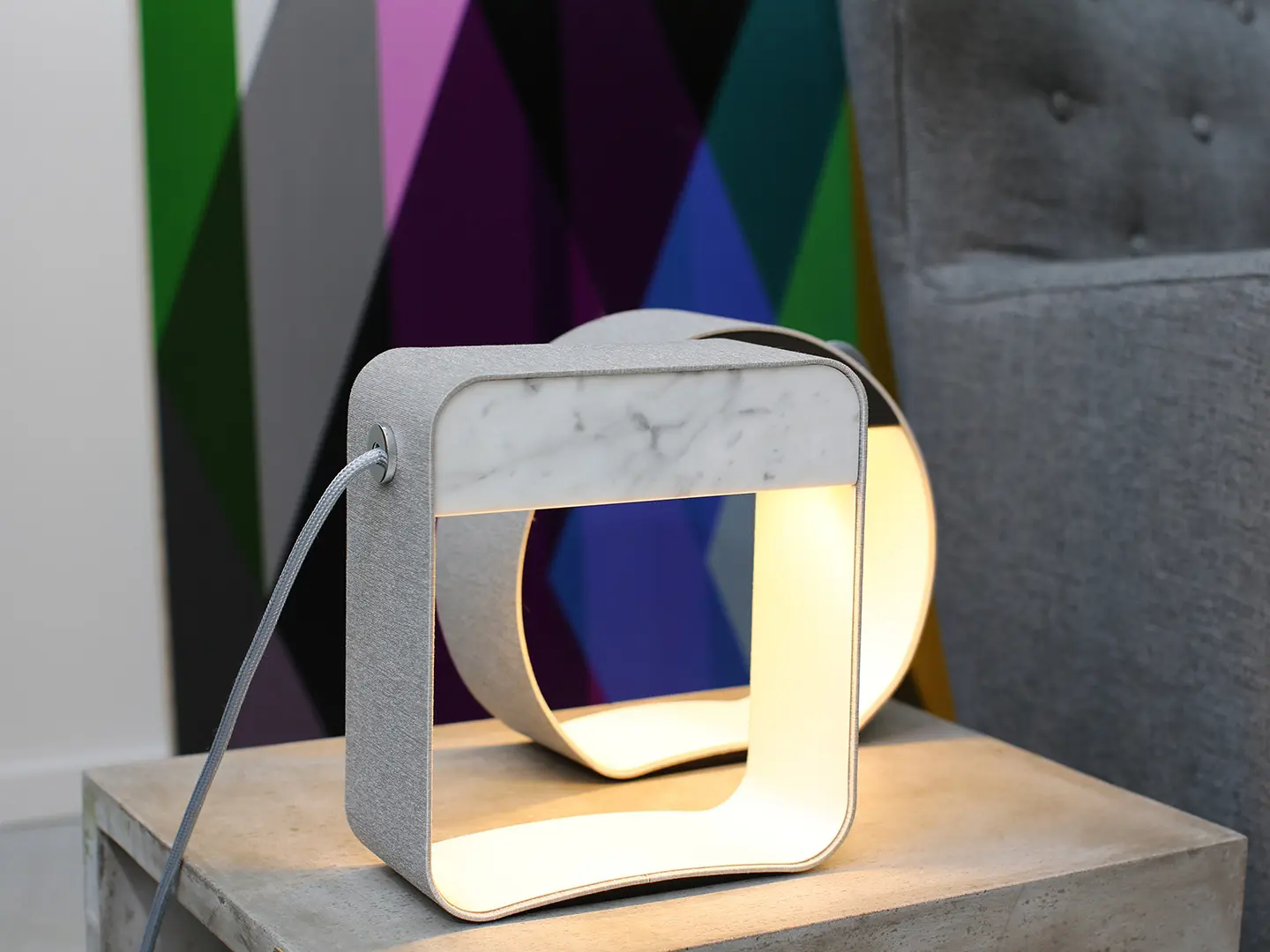 What was the genesis of Needoo for Artemide?

In Geneva I'm immersed in a natural landscape. This was where I worked on my project for Needoo. There's a nature reserve near the studio and there are also lots of trees in front of my house. I've always lived in the country and I like to describe myself as a contemplative. I've learnt a great deal from the nature around me. For example, when I was eight, my neighbours and I arranged to meet in the middle of the village at three o'clock in the morning to go into the forest and observe the animals by night. There was a time when this powerful connection with nature was broken, however. It happened when I lived in New York, Berlin and in other cities. This latest project allowed me to reconnect with my childhood.
What makes this work unique?
Needoo harnesses Artemide's latest technology, but we also created a nest in wood stamped concrete with biodiversity in mind. It's this fusion that I really like. It's an outdoor system designed to illuminate with minimal lighting and in a smart way, while also devised to provide shelter for birds, small mammals such as squirrels and other species. The aim is to create a harmonious sharing of spaces by human beings and animals, and optimum lighting. In the lighting world, knowing how to manage innovations is extremely important. In the studio, as you can see, we have all the components ranged around us, like a museum exhibition. We like working as if we were in a laboratory and experimenting with new scenarios.
What sparked your interest in technology?
It has a DNA that links to my childhood. My father was a chemist who also worked on electronics. When I was eight, I made an infrared alarm all by myself, to prevent my sister coming into my room. Electronics was almost a natural ecosystem and it nurtured my interest in the subject. But I wasn't interested in achieving amazing effects. I always try to work out what human beings really need. When I'm in total connection with the animal world, I forget about lighting and design. That's how Needoo was conceived, in fact I like to describe it as a vision. The idea was to create a harmonious balance of light-giving object and nature. That's how the idea for the top of the pole, a shelter for a range of different species came about, to give a hand to animals and prevent them from losing their place in the world. An act of generosity that does not exist in the conduct of square metre predators like architects.
What about your passion for lighting?
So many things combined to make me become who I am today. I'll tell you a story. When I was twelve I set up a theatre troupe with a few friends - I was in charge of scenography. We came up with mad concepts which meant I was already engaging with lighting. In reality, I was set to become a physiotherapist, but the theatre gave me a creative nudge towards lighting. So, after my diploma, I enrolled at the School of Decorative Arts. The physiotherapy experience helped me translate the biological world into that of design.
Did any other experiences mark out your life?
A great story. After art school, I worked at the Geneva opera, where there was a fabulous artist, a master of theatrical painting. While we were painting he was always picking up old books and filling the pages with white paint. I wondered for ages what he did with them. One day he asked me to supper at his house. I asked if I could use the bathroom but opened the wrong door by mistake and found myself in a drawing room with a huge library. He realised what had happened, but later decided to let me into his secret world. I started leafing through his books and they were full of sketches of people. I found out that while he was on the bus he drew the faces of people in Geneva. That place gave off a powerful vibe. It was his secret portrayal, his intimate world that he only wanted to show people with the capacity to take it all in. I think that represents the significance of value, which only takes on any meaning when it's respected. So for me, there has to be a vibe in what I create.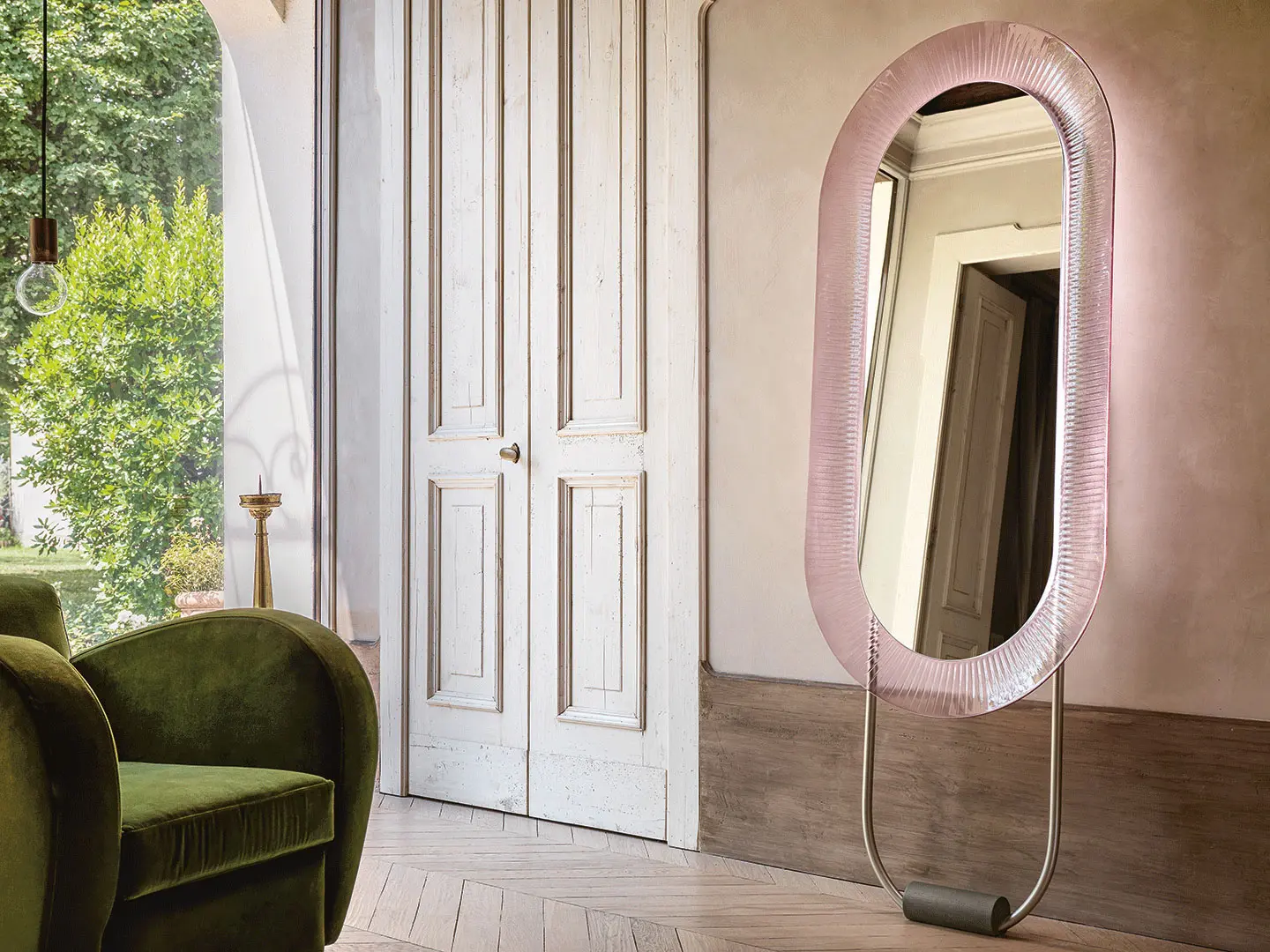 Have you got any new projects in the pipeline?

We've got so many projects running in parallel but also an experiment with solar technology. I'm already working on four new collections for different brands for next year. Nature is always at the heart of them. The objects I conceive are triggered by reflection, which doesn't necessarily correspond to a trend.